What a spectacular week it's been across the state. After a little snow last week at higher elevations, peak color hit this last weekend with some stunning images being shared with us in recent days. One of our favorites? This one taken by Ryan Bonneau high above Telluride was hard to beat.
In the city, the warm, dry days continue. We've seen highs in the low 80s across the metro area each of the last several days, and have once more hit 80° at our station today. The warm weather will stick with us through the weekend, with very little change in the forecast aside from a slightly better chance of storms for the area come Friday and Saturday. Most places, however, will stay dry – with highs each of the next three days near 80.
By the early to middle part of next week we see bigger changes arrive to the state in the form of cooler temperatures, and with any luck at all some rain and snow.
There's currently greater confidence around cooling temperatures than precipitation as a big upper level low carves into the west and ushers in more fall-like air to the region. The animation below shows this, with the low first swinging into northern California, then across the Great Basin, and eventually through Colorado by the middle to latter half of the week (by the way, you can also see the latest forecast for hurricane Matthew off the east coast).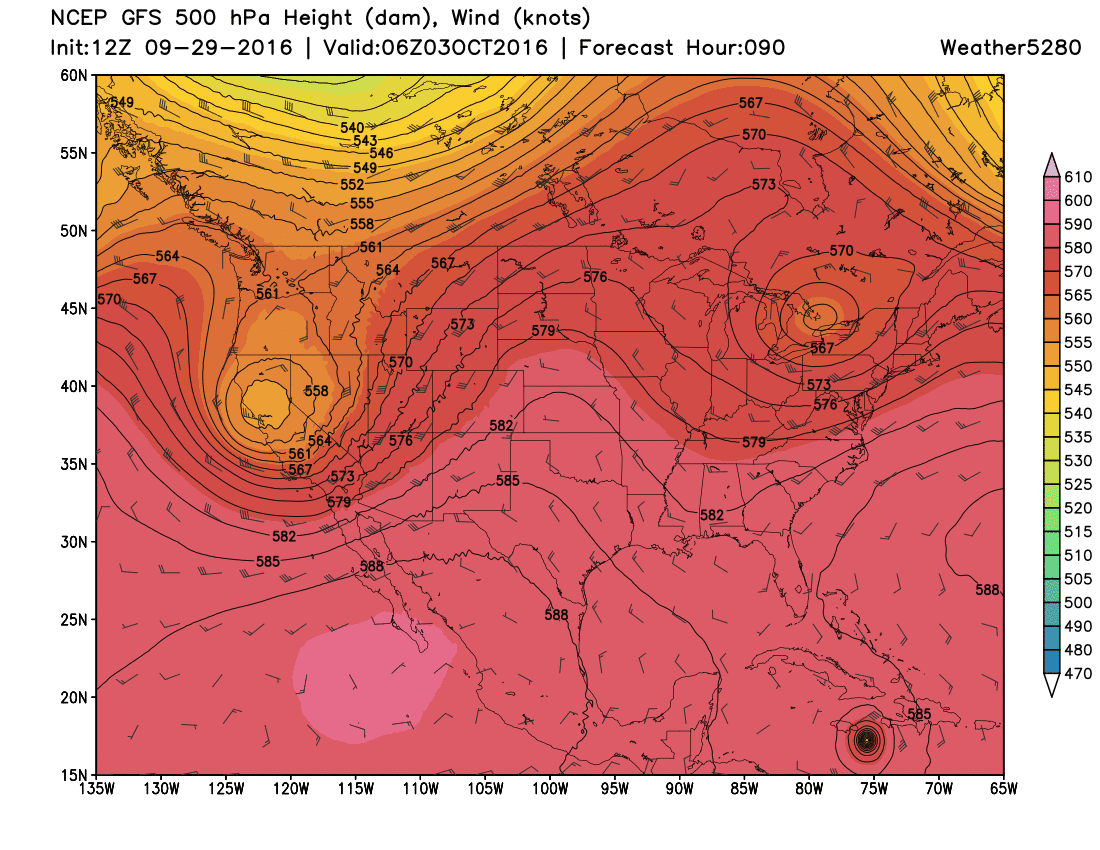 This particular solution would bring some pretty good mountain snow to Colorado, but not much moisture across the eastern plains. And, unfortunately it's one of the deeper solutions as well – the tendency from the other models thus far has been to keep the low and most of the energy too far north for any appreciable moisture for the state whatsoever. You can see this from the EURO below, notice how much further north the Low is here as compared of the animation above (moving right over CO). Under this solution, we'd see much less mountain snow and likely very little rain at lower elevations from this system next week.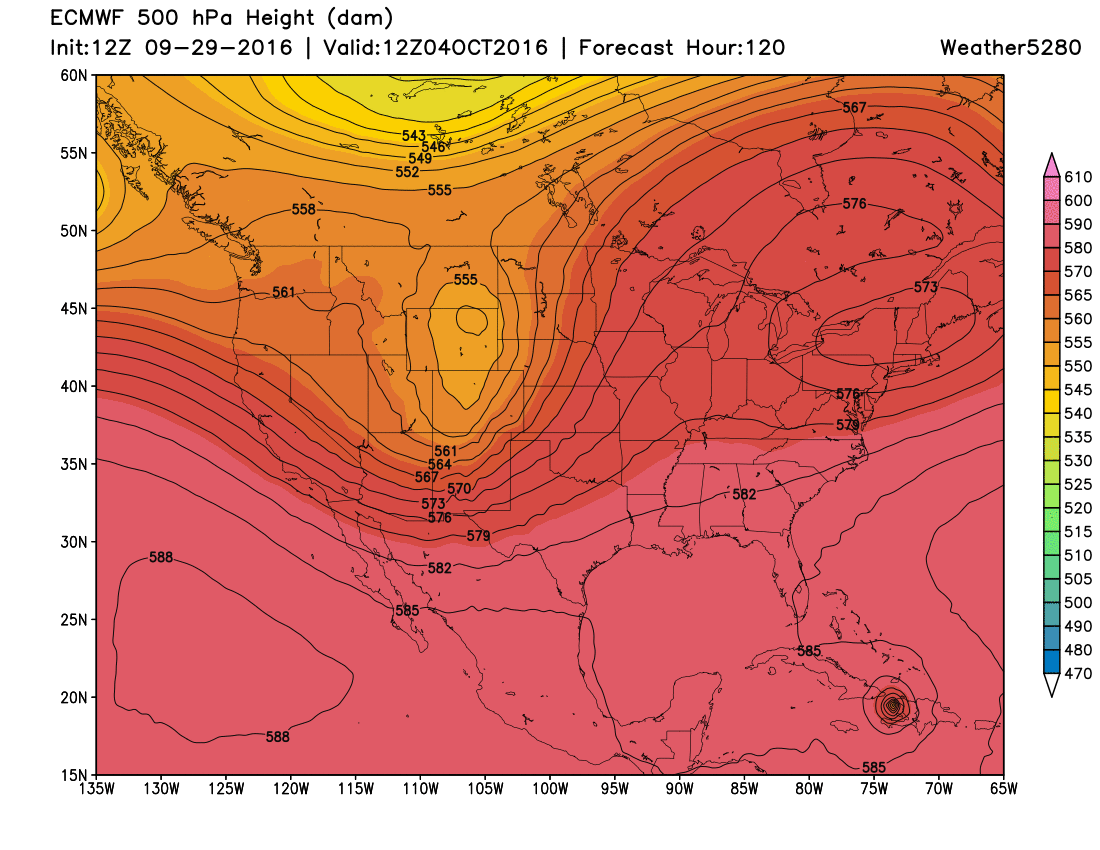 Bottom line, still a great deal of uncertainty regarding next week's system, but the general model consensus thus far has been to keep the main energy too far north of Colorado for significant impacts around here. If the latest operational GFS is picking up on something (its ensemble mean was further south today too) then we'll be better aligned to finally see some moisture around here too.
In either event, plan on a handful more days of above average temperatures before cooler more fall-like weather arrives for next week!