Warm and Dry Days Return as Ridge Builds Once More
It sure is nice to see the first cold fronts of fall. Those crisp mornings and mild afternoons, make for a fantastic time to get outside. I for one would like to keep them coming, but beyond this latest cool down, it looks like our weather will be predominantly warm and dry for awhile. Thankfully, many areas along the northern Front Range saw some rain on Thursday morning – but as you can see, much of the state remained dry: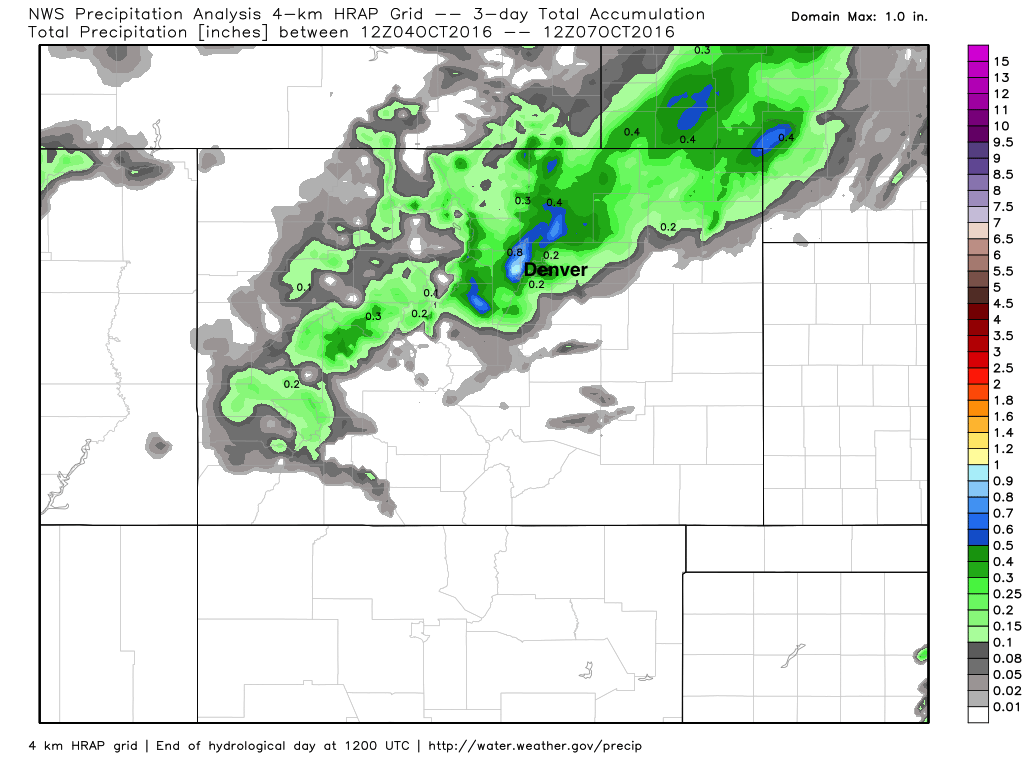 As we head into the weekend and next week we dry out and warm up again. The maps below represent the surface temperature anomaly, as predicted by the American GFS model. Simply put, orange/red mean warmer than normal, with blue/purple meaning colder than normal.
Saturday PM: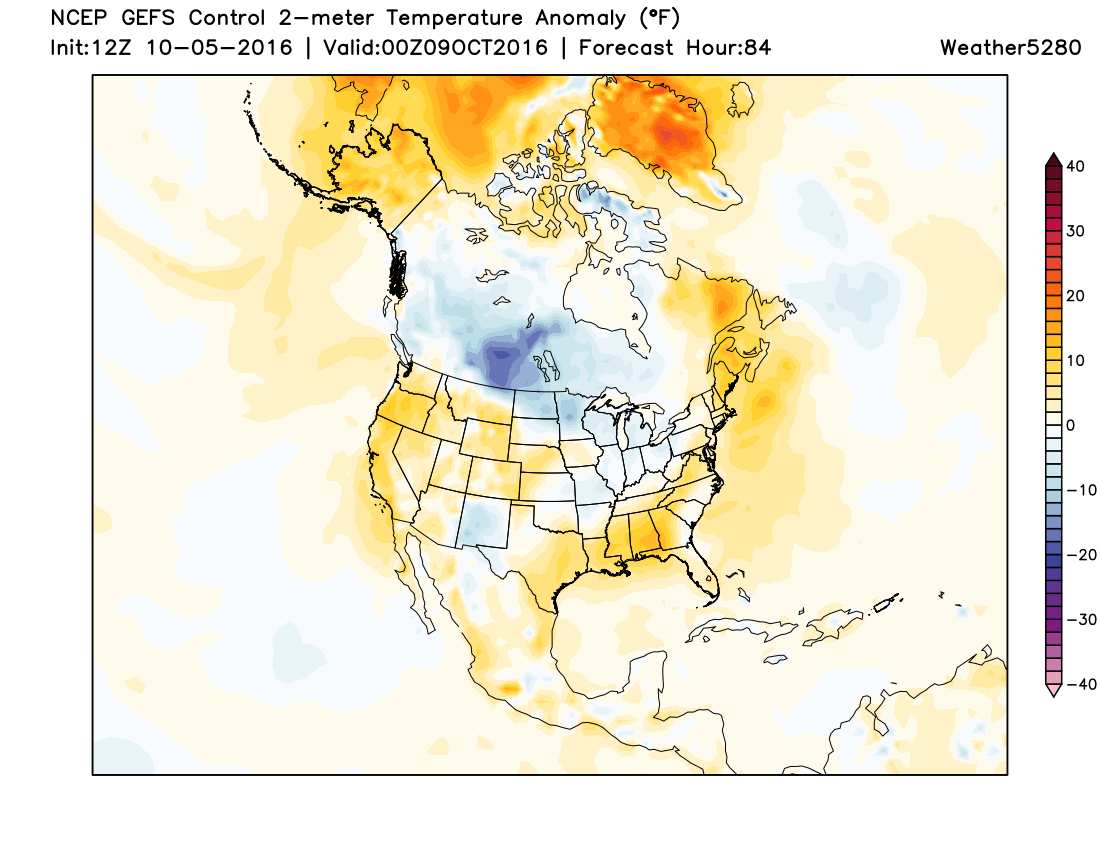 Monday PM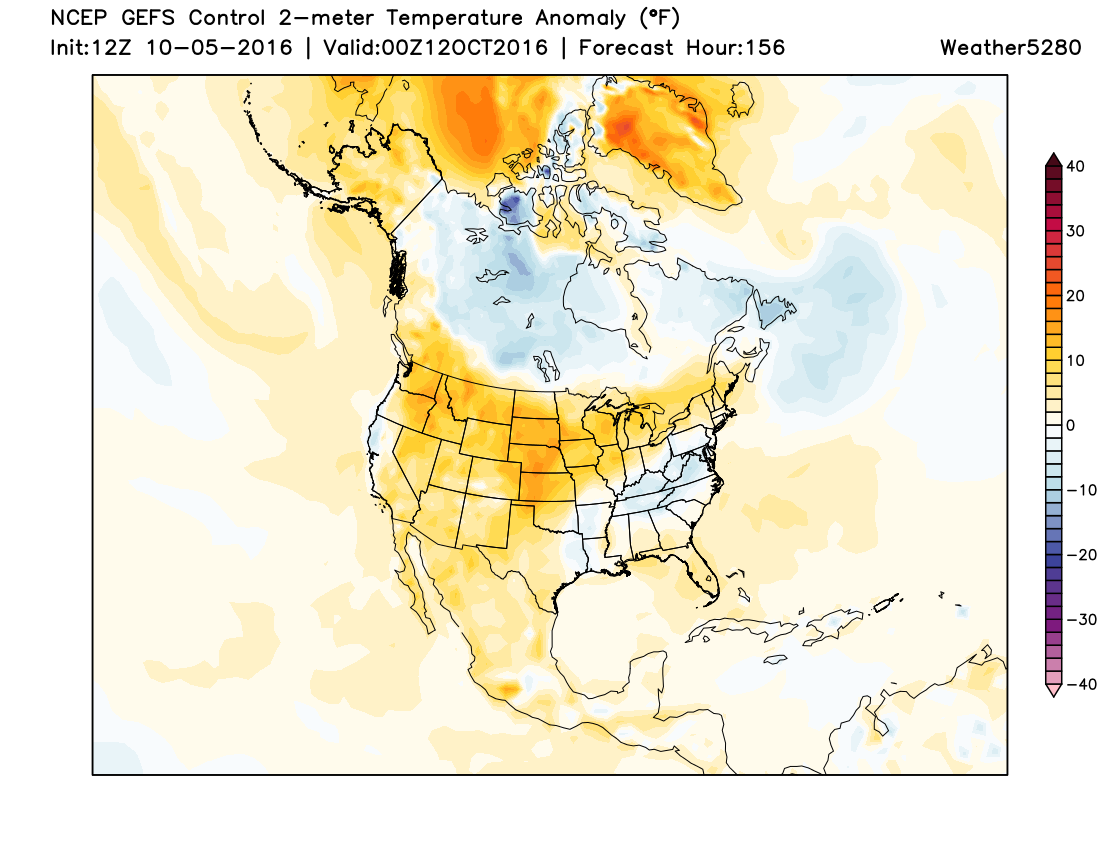 Notice all of the orange and red across much of the western and central parts of the country. And, outside of the possibility of a quick hitting sneaky front during the Wednesday/Thursday time period of next week, it looks like this pattern will continue to dominate overall for the next 10 to 15 days, at least.
This of course does not bode well for our current fire danger situation. The afternoons are usually pretty breezy this time of year, and this will only enhance the threat. Here's a look at the latest EURO forecast for October 17th – a pretty substantial ridge in place over the southwest: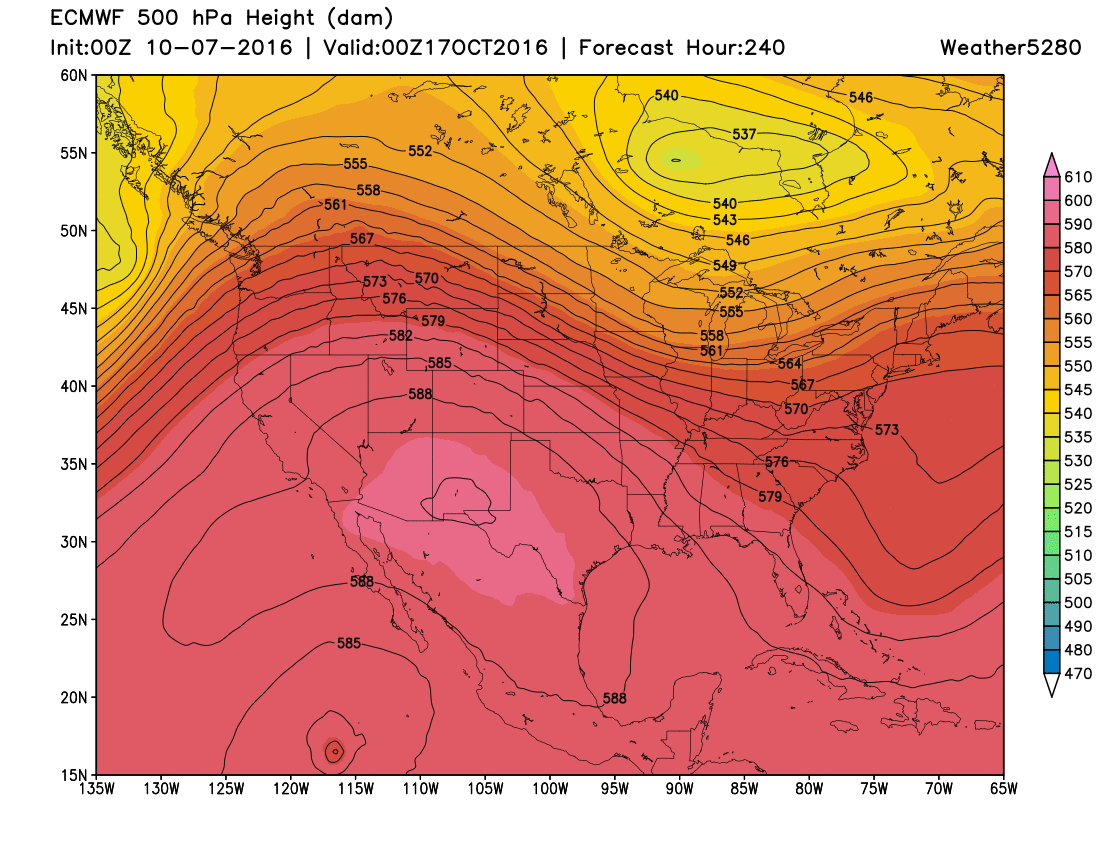 As we get later in the month there are some signals a pattern change may indeed occur. This may lead to a cooler and more wet setup for us. However, that is even further down the road and just something we will have to watch. In the meantime, enjoy the nice and mild weather, and absolutely no outdoor burning of any kind.