Once again, the main story this week across Northeast Colorado will be the above average temperatures and the absence of any moisture (surprise!). Yesterday, some locations south and west of Denver managed to receive a trace of rain, but DIA recorded another dry day. Below is a CoCoRaHS map showing some of the rainfall reports from yesterday.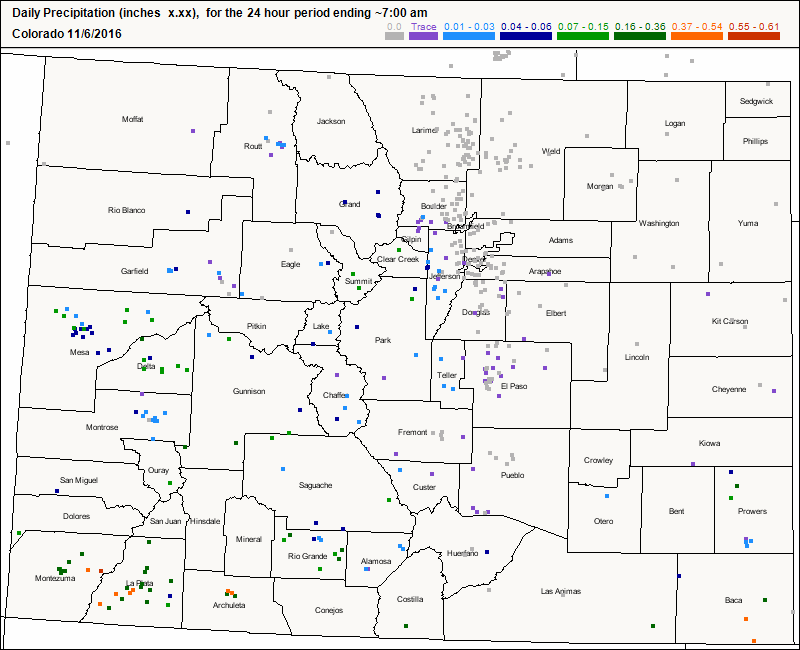 Despite the cloud cover yesterday, Denver still managed to reach a high of 69°F, which is a remarkable 12°F above our average high of 57°F. Sunday featured similar temperatures across the Metro, with DIA recording a high of 67°F. The question remains as to whether or not we will see a cool down and any moisture in the foreseeable future. At least for this week, the pattern looks to remain similar to what we have seen for the past few weeks: Above average temperatures, and very little moisture.
Looking at current water vapor imagery, we can see a weak shortwave over Southeastern Colorado down into the Texas Panhandle. This won't impact us, but it is managing to spark a few showers and thunderstorms across parts of West Texas. We can also see another shortwave moving through Western Wyoming and Northeastern Utah at this hour. Lastly, we can see how apparent the ridging is over the eastern half of the country. The main jet stream is located as far north as Hudson Bay!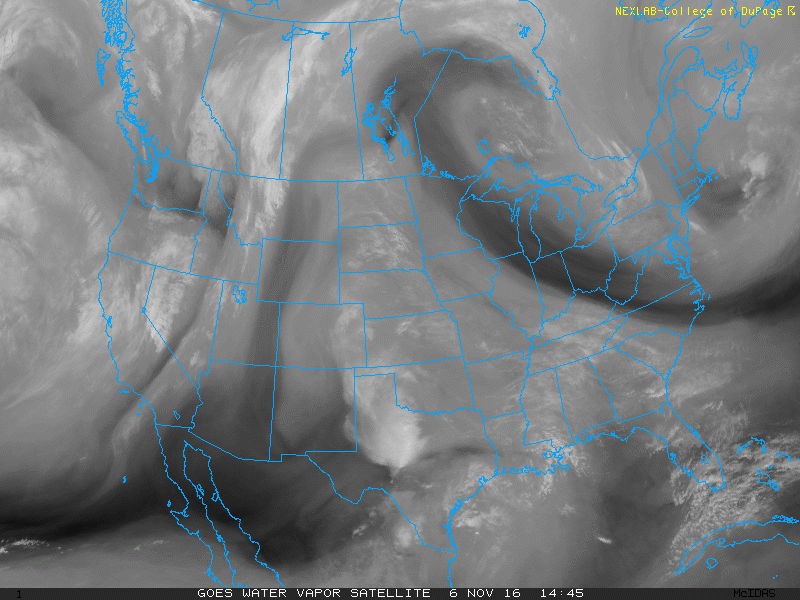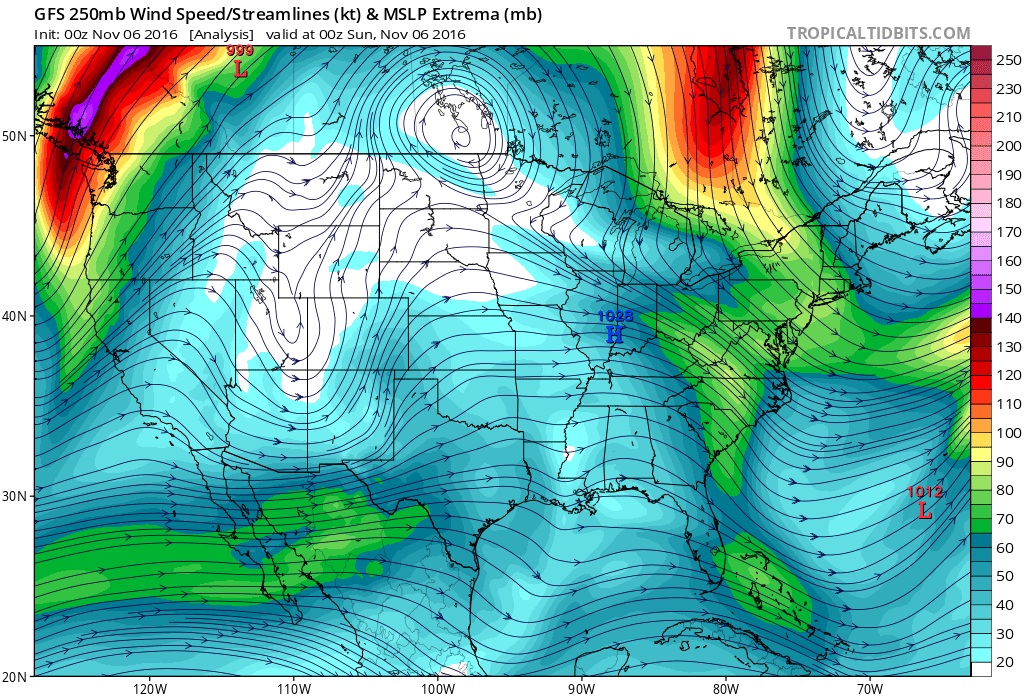 Early tomorrow morning, a weak cold front will push through Northeast Colorado, shaving off about 5°F from the high temperatures that we saw today. The 00Z NAM shows this front pushing through Denver between midnight and 3AM MST. The front can be denoted by the tight theta-e gradient over Eastern Colorado and the wind shift boundary: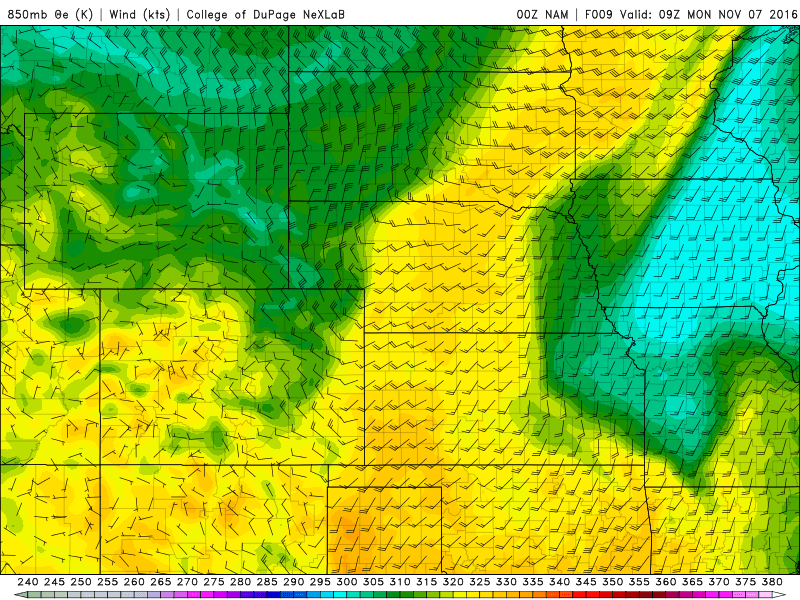 As we head into Tuesday and later into the week, strong ridging will once again dominate the overall weather pattern. Here is a look at the 500 mb geopotential height pattern:
This will result in high temperatures continuing to remain well-above average through the week in Northeastern Colorado. Until we can break down this ridge, dry and unseasonably mild conditions will prevail.
There is a glimpse of hope in sight, with this morning's 12Z GFS showing the ridge starting to break down around November 20. The 00Z GFS shows this as well. This would likely give Northeastern Colorado a shot of cooler weather, with the presence of moisture being more questionable depending on how far the trough digs.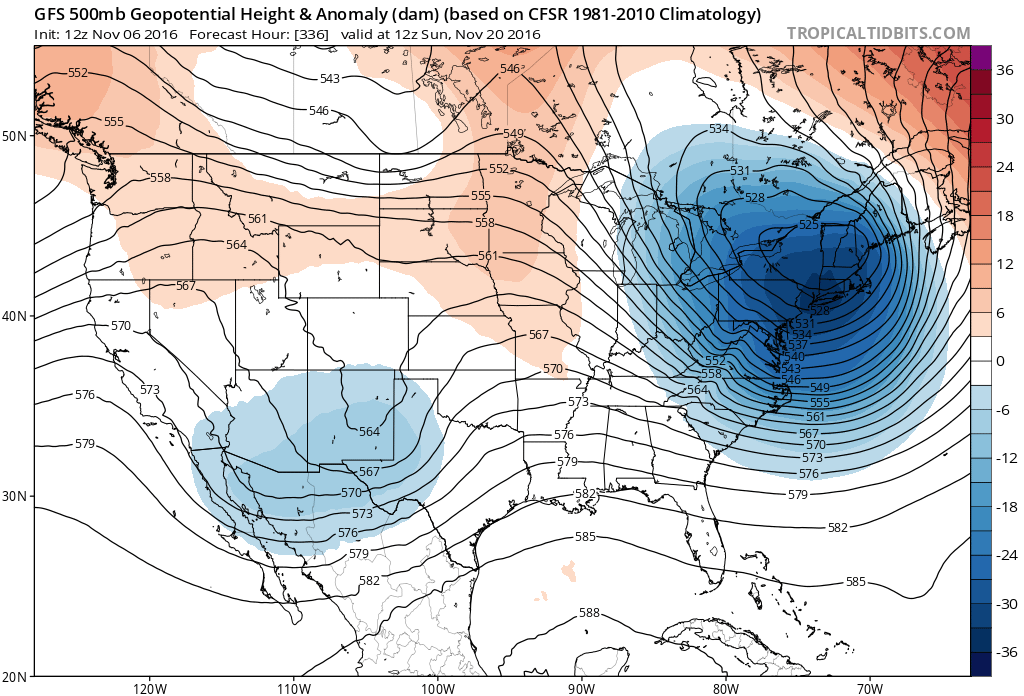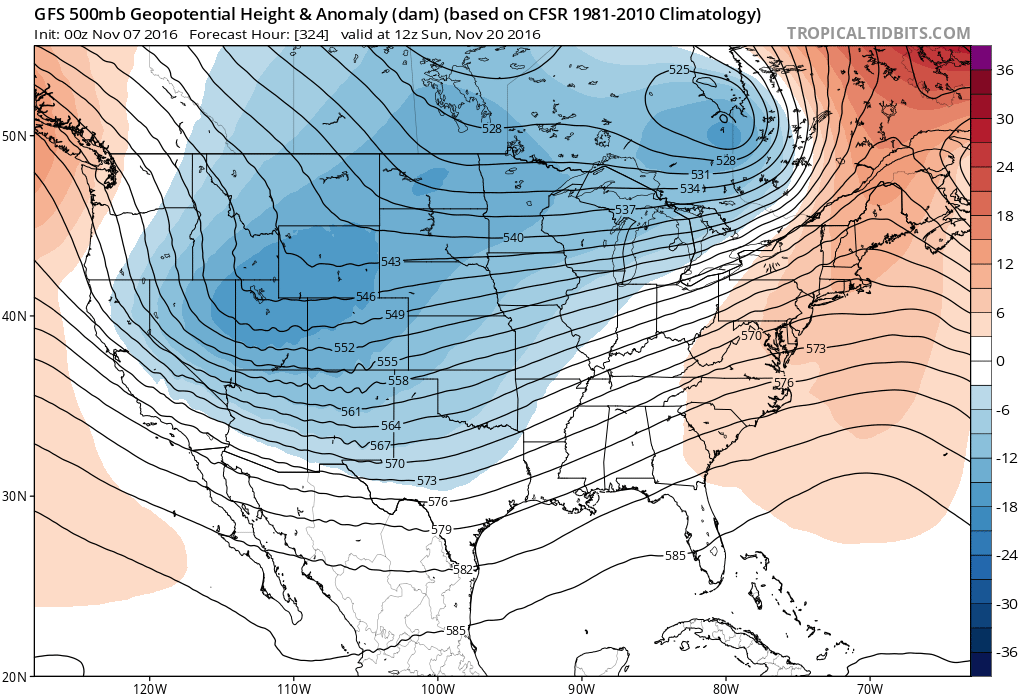 And the wait for our first snowfall of the season continues...