It's clearly a slow start to the snow season when I am excited to talk about the slim possibility of snowfall this Friday. Alas, here I am to toy with your snow loving emotions.
A bit of reference to begin with. Denver has recorded just 1.7" on the season which averages more than 12" to date. Well below average, and falling further behind.
Since Monday, the center of a large system has stalled over the Dakotas and Minnesota. This system gave the mountains lots of snow, thankfully giving powder days to many of our resorts.
This system is the same that dropped the desperate rainfall over the fire areas of Tennessee.
That system continues to impact our local weather and will do so well into next week.
What the system is doing is creating a large northerly fetch on the eastern face of the Rockies and adjacent plains. That northerly flow will tap into very cold air for next week.
In the meantime, that flow is grabbing just enough moisture to occasionally bring snow to the state as we saw earlier this week. Another such band of snow will move through Thursday, on the mountains, and Friday, on the plains.
The moisture is limited with this next wave, yet the northern and central mountains will come away with measurable snowfall. What little moisture is left will move over the metro areas Friday. Some of us, emphasis on some, will have snowfall too.
For Denver, the chance of snowfall is 35 percent. Yet, the chance of accumulating snowfall is well below that. Current modeling suggests only a 5 percent chance that the city can accumulate more than 1" for DIA.
The western suburbs and some isolated areas on the Palmer and Cheyenne Ridges may come away with some minor accumulations.
Here is a look at some possible snowfall amounts through Friday night from the American GFS model: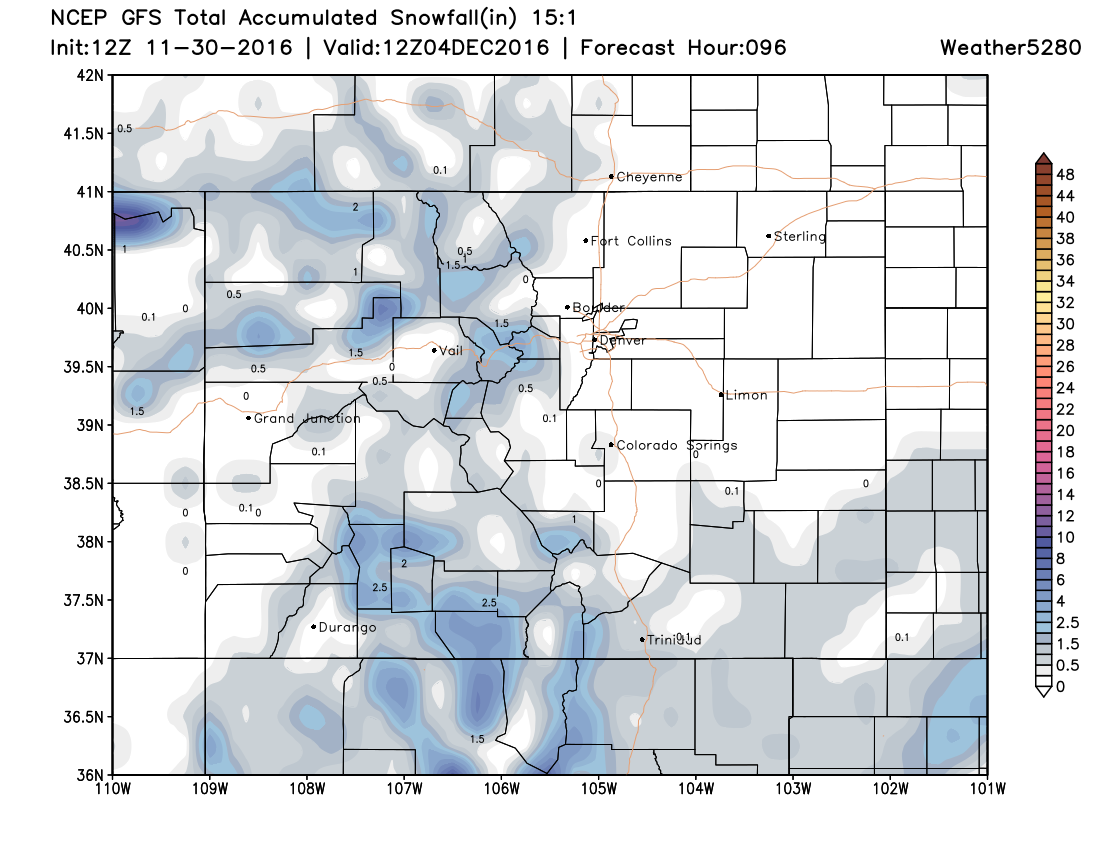 And the NAM, which shows a bit more snow across the metro areas (generally a trace to 1.5"):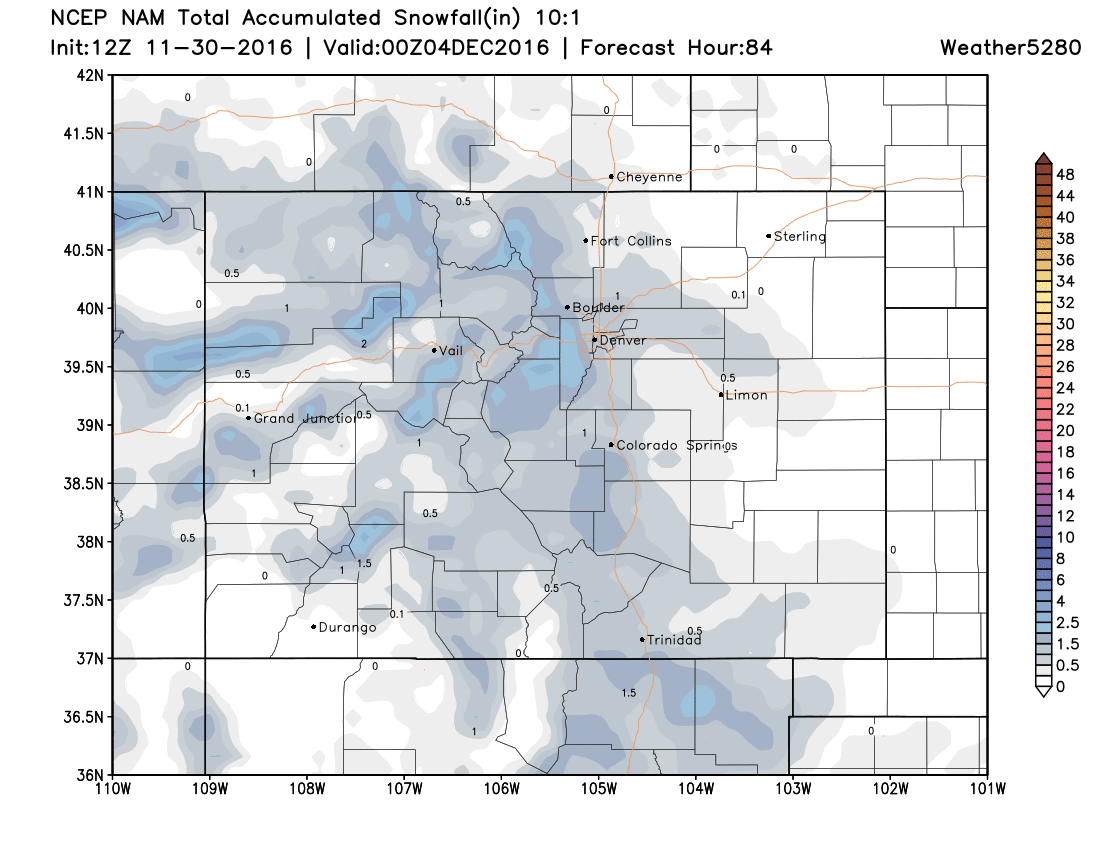 Beyond this system, the next will arrive Monday and Tuesday, which is the blast of colder air that may bring a chance for accumulating snow with it too. It is hard for me to get excited yet about any storm that comes our way sharply from the north-to-northwest; they are usually starved for moisture. We shall see...