December is flying by, and so is the weather pattern; the jet stream is screaming overhead with speeds nearing 200mph early this week. That is one element of the jet stream that will impact us all throughout the week.
Another factor is the 'shape' of the jet stream. This river of energy is nearly straight west to east across our region. Without any bends in this river we are hard-pressed to find a major snowstorm for the eastern plains and metro areas. Yet the mountains, particularly west of the divide, will come away with some great snow during the course of the week. This, after big snowfall over the weekend – Steamboat is reporting 19" in the last 24 hours!
Further, without much north to south change in the jet stream until next weekend won't find much change to these persistent afternoon temperatures in the 30s and 40s.
The week ahead
A constant wind of energy will blow into the mountains from the west and as it is forced upward by the mountains nearing the Divide it will squeeze out lots of snowfall. Those resorts facing a westerly direction will do quite well this week. Here's a look at Sunday morning's American GFS model at snowfall throughout the week: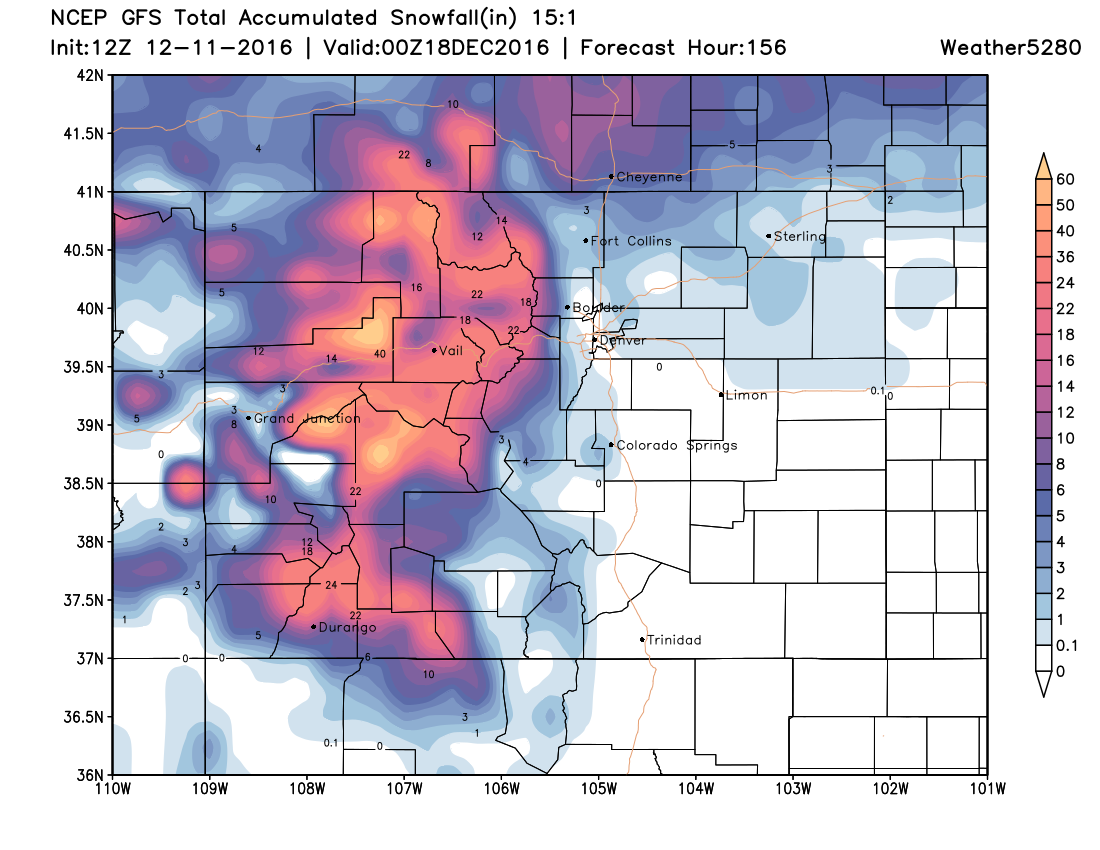 You'll note that the cities do have snowfall expected this week. The total possible accumulations shown on the map are for a general idea, not steadfast numbers. I say this because the snowfall events this week will be spread out, not a singular event.
The best way I can describe this feature is taking a cotton ball and pulling threads from it occasionally. The heavier mountain snow is the cotton ball and the snow that may come toward the metro areas are the threads - not nearly as heavy and not as widespread as that snowfall in the high country.
We saw one such event this morning with the quick skiff of snow that blew through:
So, for this week we will be tracking any such quick passes of snow. Prior to each, we will give you a heads up of most probable totals (there can be decent accumulation with these snow bands), and locations.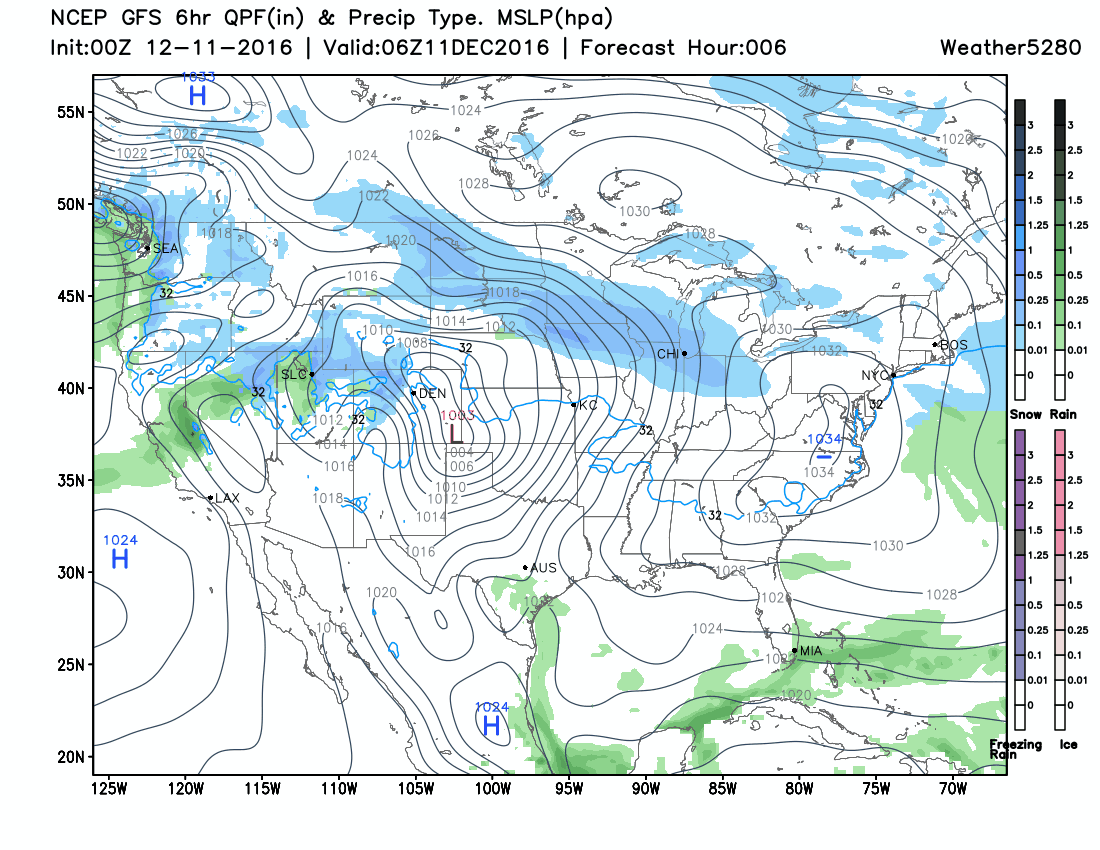 We may need to watch the end of week, early weekend a little closer. But at this point, it's not looking too favorable for those east of the Rockies either. So, we'll take these chances one at a time, and see how the week progresses.