Quick Chance for Rain and Snow in Wake of Record Warmth
Yesterday's high of 80° degrees at Denver International Airport not only smashed the old record high for the date of 71° set back in 1951, but also established a new record high temperature for the month of February! It was WARM out there, with temperatures Friday all across eastern Colorado more commonly found in June, not February.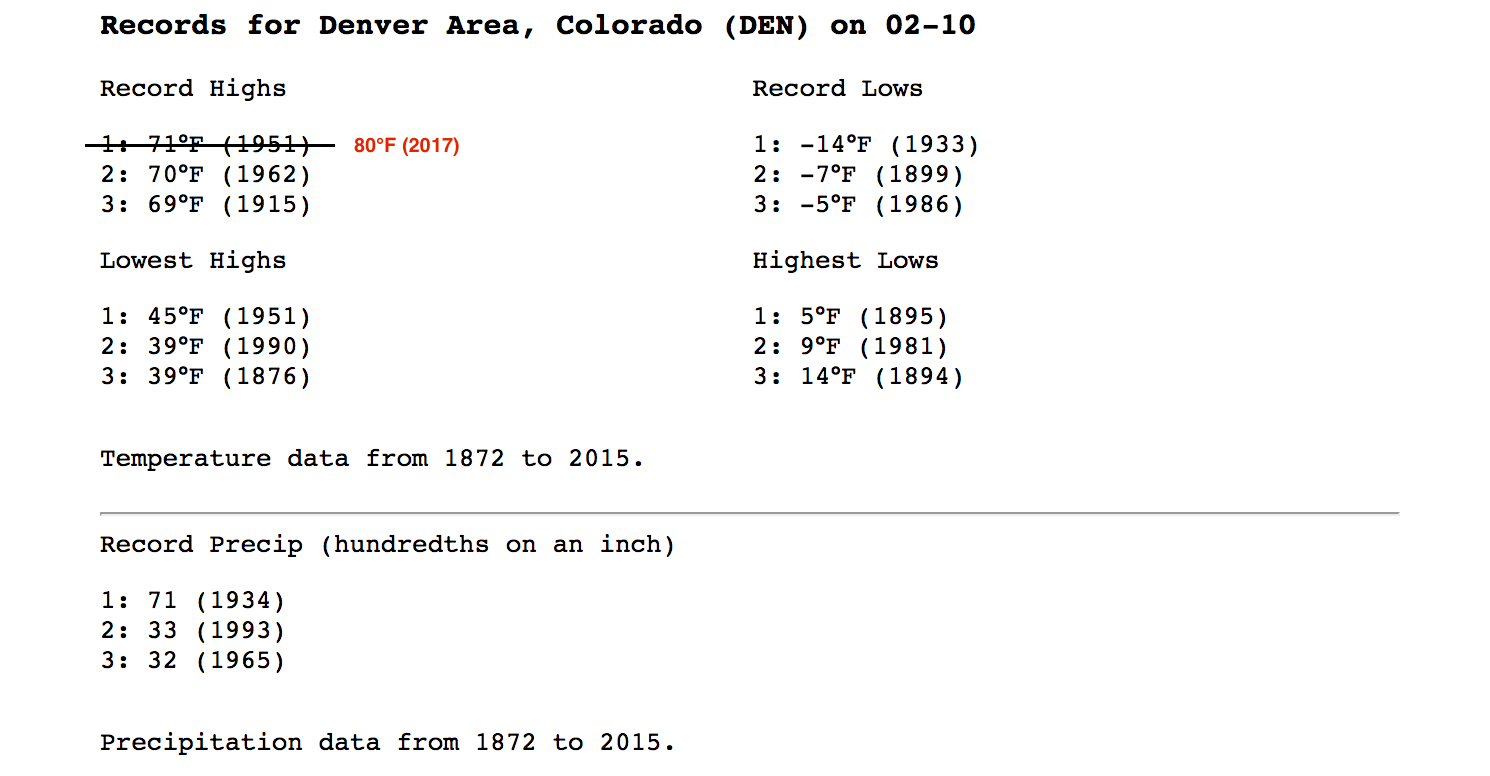 Today we'll cool things down a bit, but highs will once more be above average. Temperatures across the Denver area this morning were in the low 50s, with highs expected to top out in the mid to upper 50s across the metro area.
By later this afternoon we'll see an increased chance of rain across the urban corridor. Unfortunately this system doesn't look like it'll deliver much moisture east of the mountains, but given how dry we've been – any moisture at this point is welcome.
By Saturday night any rain that is around may mix with some snow, with light accumulation possible along and west of I-25. As for exactly how much that is, well, this forecast from the WPC doesn't look too bad. Will have the potential for a slushy Trace to 1" generally speaking in Denver, with 1 - 3" for the immediate foothills west of Denver, and the Palmer Divide – generally between Castle Rock and Colorado Springs (Monument area). Most areas, especially from Denver north and northeast, won't really see any snow at all.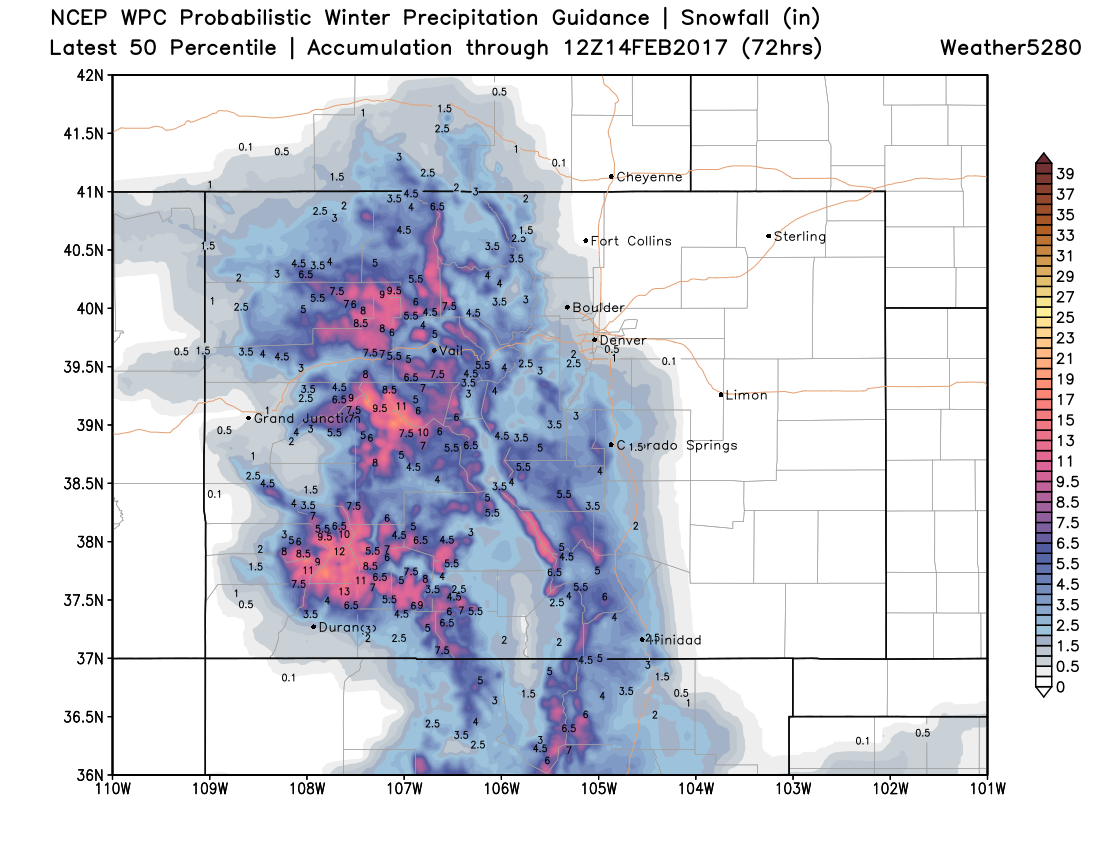 Meanwhile, more snow is forecast for the high country, with a Winter Weather Advisory in effect for most of western Colorado. In the map above, note some pretty good totals (on top of a good last few days!) with some locales seeing upwards of 12" through Sunday.
Quieter and warmer weather returns to the state for much of next week as the ridge reestablishes itself across the middle of the country.