Minor Tweaks to Snowfall Forecast as Chilly Temps Settle In
It's feeling a little more like it should this time of year across the region as colder air has now filtered into northeast Colorado. A look at temperature changes over the last 24 hours shows most locations across eastern Colorado running from 15 to 30 degrees colder this morning than Wednesday morning: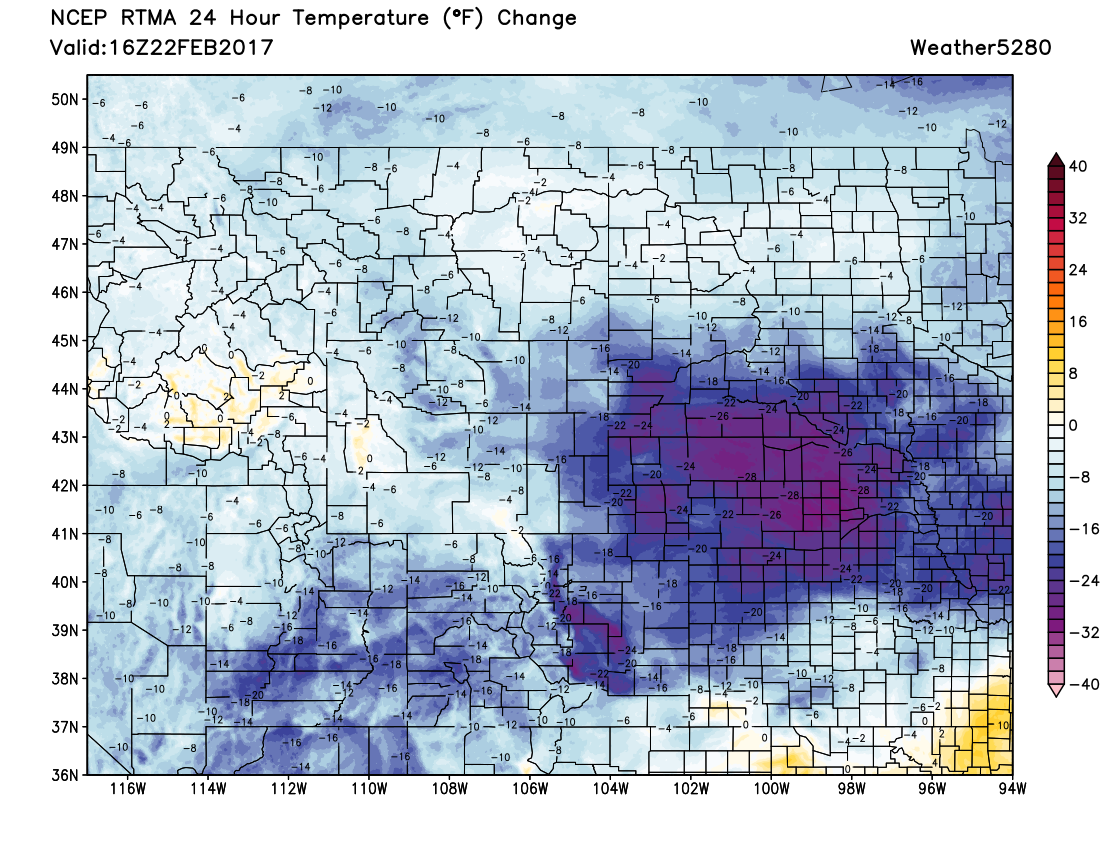 We have seen snow develop this morning along the Front Range urban corridor. It'll continue off and on into Friday, with temperatures continuing to fall over the next 24 hours or so. Latest MOS guidance has overnight lows tonight in the teens for Denver, with lows near 10 degrees by Saturday morning.
We still think most locales along I-25 end up in the 0 - 2" range, though heavier bursts of snow may boost a few areas to more than 2" by Friday morning. We've pulled the 1 - 5" range a bit further east than last night to account for some of the heavier snowfall potential, as well as increased totals across the northeast plains. With heavier snow showers this morning we've already seen a few locations north of Denver pick up a quick 1 - 3" of snow – so a few areas from Boulder to Fort Collins could certainly break the 5" mark before all is said and done. In Denver, we've seen about a dusting to 0.5" so far, with the heavy band this morning missing just to the north of town. Bottomline, there will be snow around through the remainder of the day, with very spotty accumulation from not much at all, to a few quick inches depending on where you are.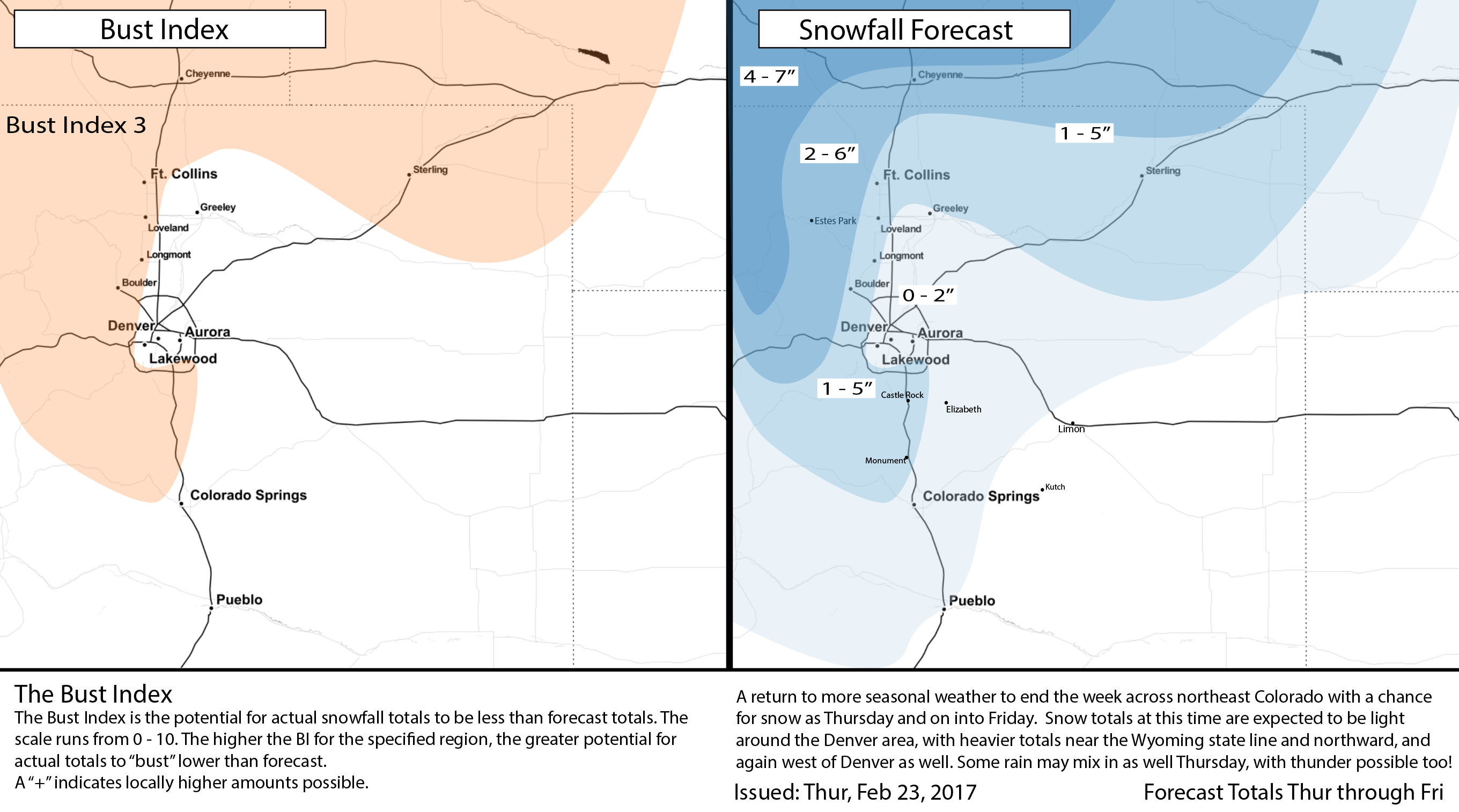 Temperatures remain cold on Friday but we'll dry out as the day progresses as well. Expect any lingering snow showers to come to an end, with a very chilly night ahead for Friday night into Saturday.
We warm up a bit Saturday, but stay cooler than we have been of late. Keep one eye on Sunday as well, as another quick shortwave moves through the region, with perhaps a bit more snow shower activity along the Front Range as well.