We're on cruise control now. Halfway through March, the time has changed, and you wouldn't even know we're sitting at the heart of Denver's snowiest month on average. Preliminary monthly data has Denver's average temperature at 5.5° above average through yesterday, with another mild week on tap.
The big weather story for the next few days will be far away from home, with a winter storm taking aim on the northeast U.S. for the next day or so. Latest model guidance has trended a bit further west with the track of the low, which could mean some rain mixing for the 'big cities', but this storm should still pack a punch – with upwards of a foot of snow likely for portions of Pennsylvania, New Jersey, New York, and on up into New England: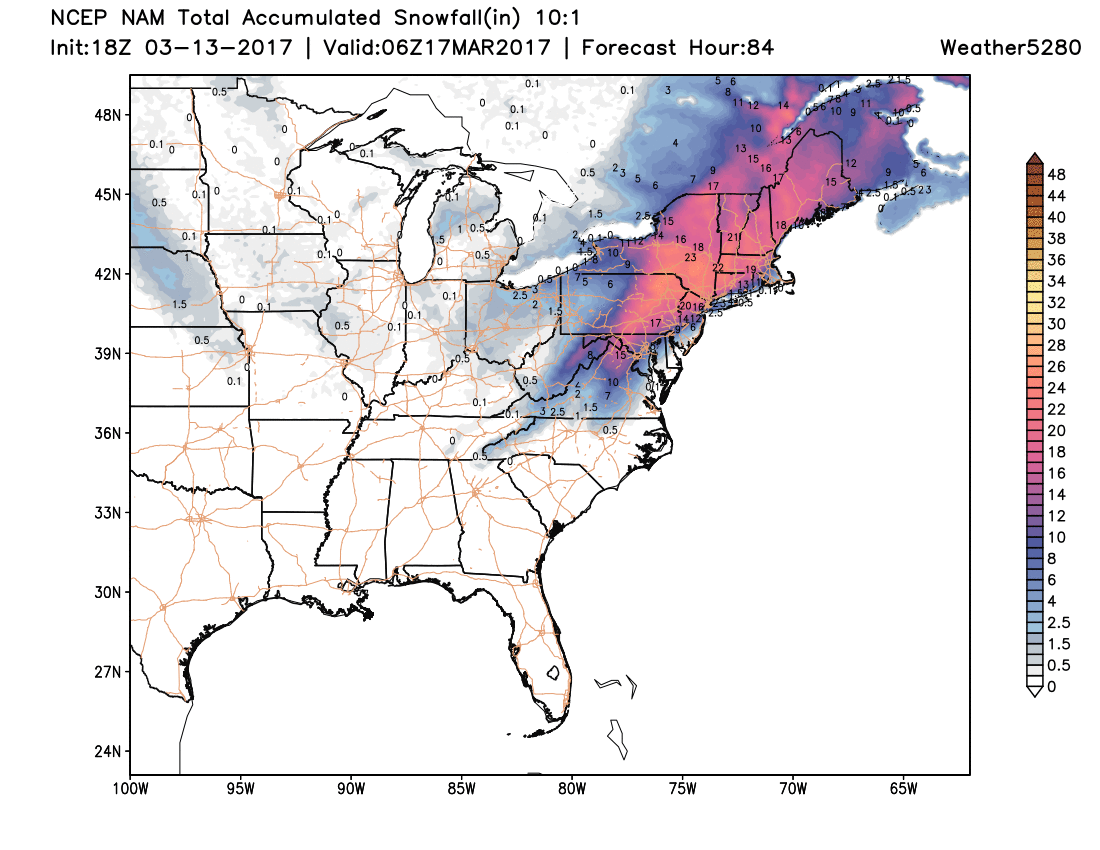 Around here? Well, our week looks a bit sleepy. Perhaps some breezy days, and at times some clouds to contend with... but overall, just not a lot to talk about around here.
Here's the latest temperature forecast from the GEFS. We'll be in the 70s several times this week, with a very mild weekend ahead: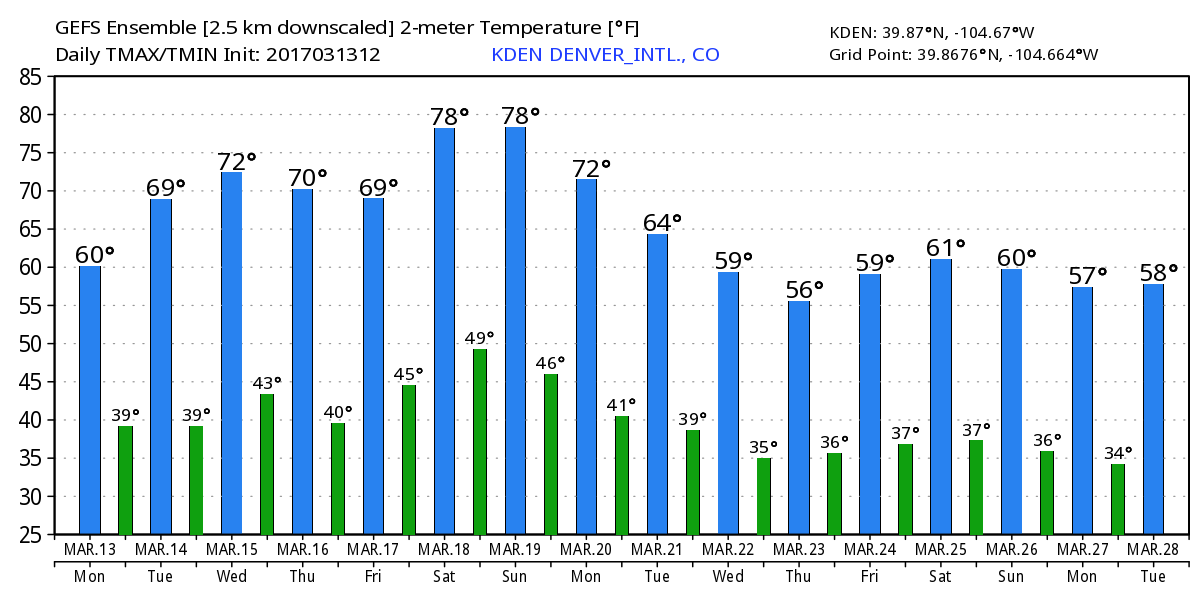 It's next week that has our attention, at least a little bit. As we mentioned in our Insider update over the weekend, we're continuing to track the potential for some active weather as we head toward the 22nd to 26th timeframe. It's been a few days now... and we're still seeing signals for this, which is promising.
Today's 12z GFS shows a low moving into the Northwest early next week, then progressing into the Oklahoma panhandle by the middle of next week: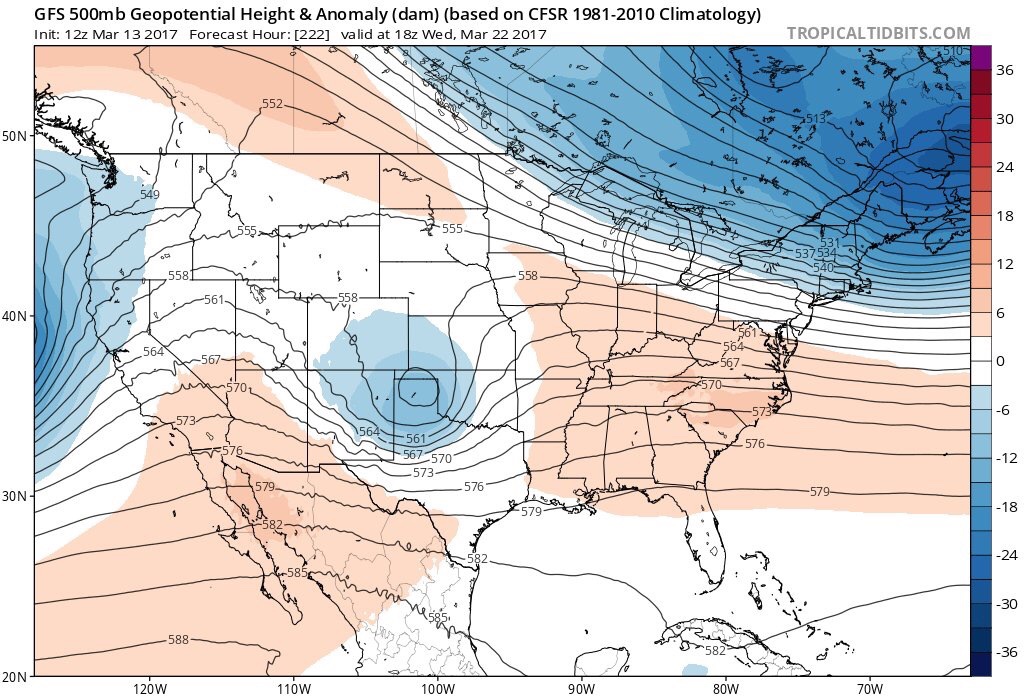 This wave isn't looking too tremendously strong at the moment... but it's a long ways out, and is certainly heartening to see at least SOME moisture forecast for the region as we've been so dry. Where that moisture ends up is anyones guess really – with some runs coming in pretty dry along the immediate Front Range, with others looking a bit more promising.
Also for what it is worth...the ECMWF Weeklies product is painting a VERY active pattern for late March and April. While this product can be erroneous from time to time, and quite volatile in its solution, this is a trend that has been showing up as of late. Is the storm the GFS is showing in 10 days the start of something? WAY too early to tell, but it has our interest, and would fit with our thinking that we see an active period here in the March/April timeframe. Let us see!
For now, next week's system is just something to keep an eye on as we head through this week. Enjoy the warm temperatures, and we'll pass along updates on the medium-range outlook as needed.