Another unseasonably cool but comfortable day here in Denver, and of course a welcome change after last week's heat. Afternoon highs through early afternoon were hovering in the mid 60s to near 70 across the greater Denver area, well below our average high of 86°F for the date. Check out our lunchtime temperatures from today, quite a few readings in the 60s across Northeastern Colorado. Not bad for the last week of June!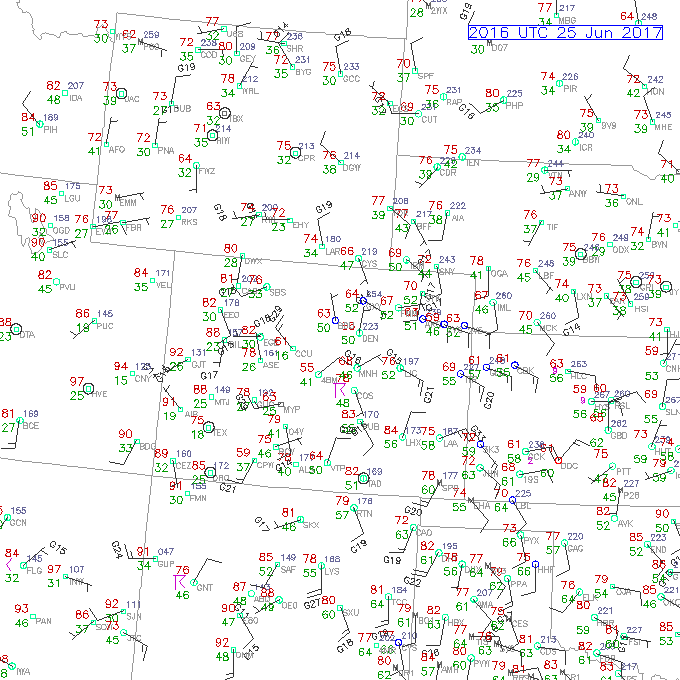 The north-northeasterly winds at the surface here in Denver are helping to bring in some cool, moist air to the Front Range Urban Corridor.
Looking at the pattern in the mid levels of the atmosphere, water vapor imagery from GOES-16 shows northwesterly flow over Colorado which is helping to bring in some drier air aloft. Combined with warm air aloft which we can see below on our 12Z Denver sounding from this morning, we will likely remain capped throughout the afternoon and evening which should limit any shower or thunderstorm development here in Denver.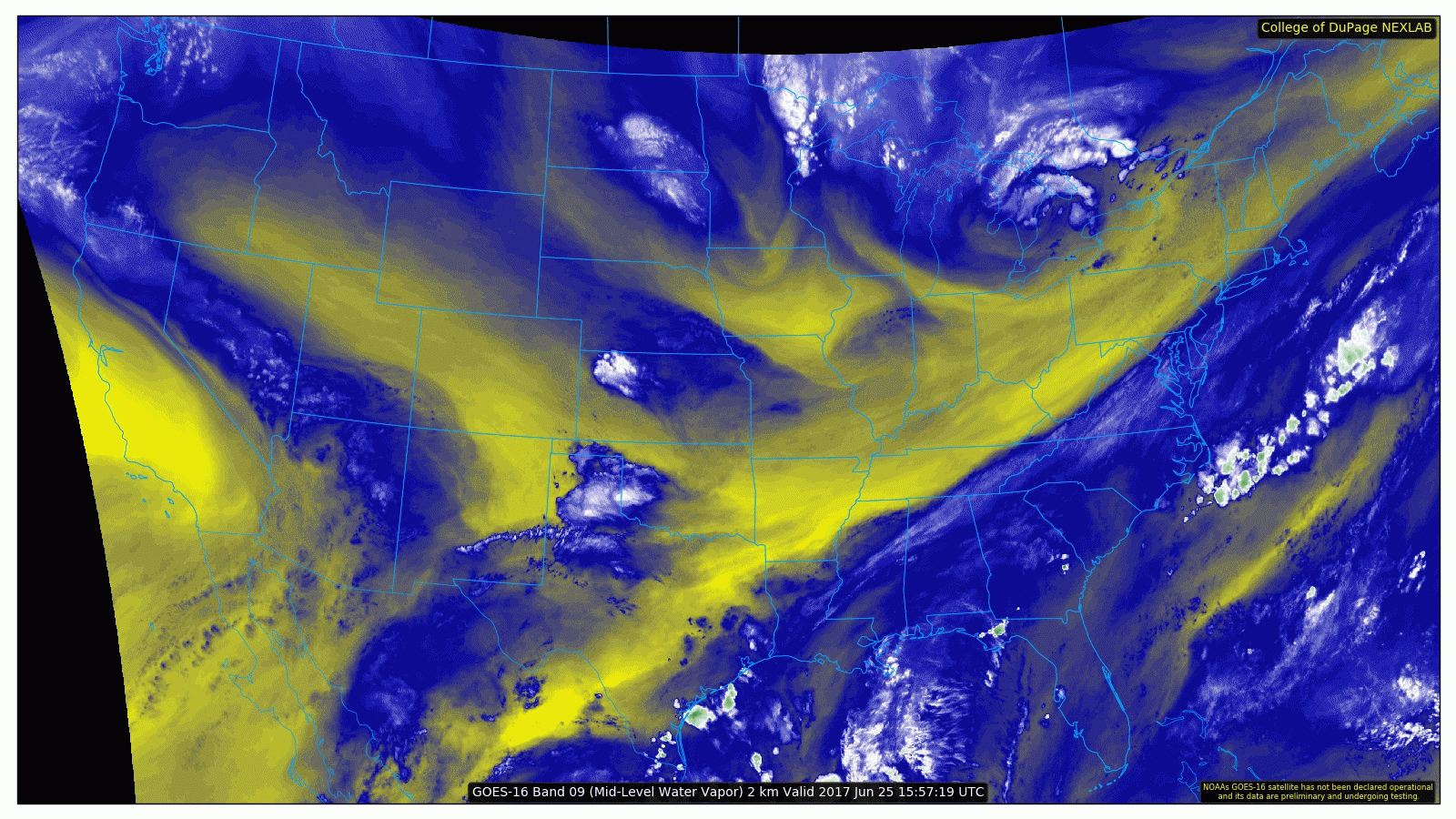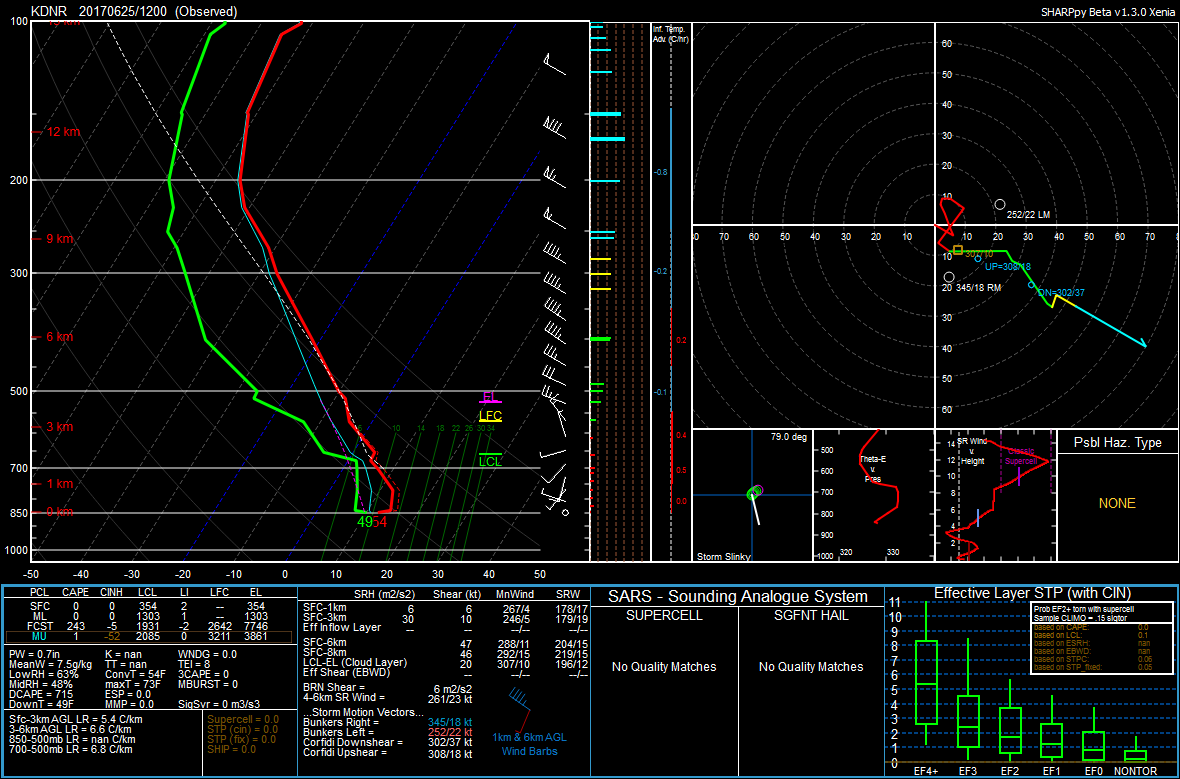 Visible satellite from GOES-16 shows gravity waves over Northeastern Colorado (the "ripples"), which is a result of this mid-level stable layer. We can also see an outflow boundary over far Eastern Colorado move south and away from convection over Western Kansas.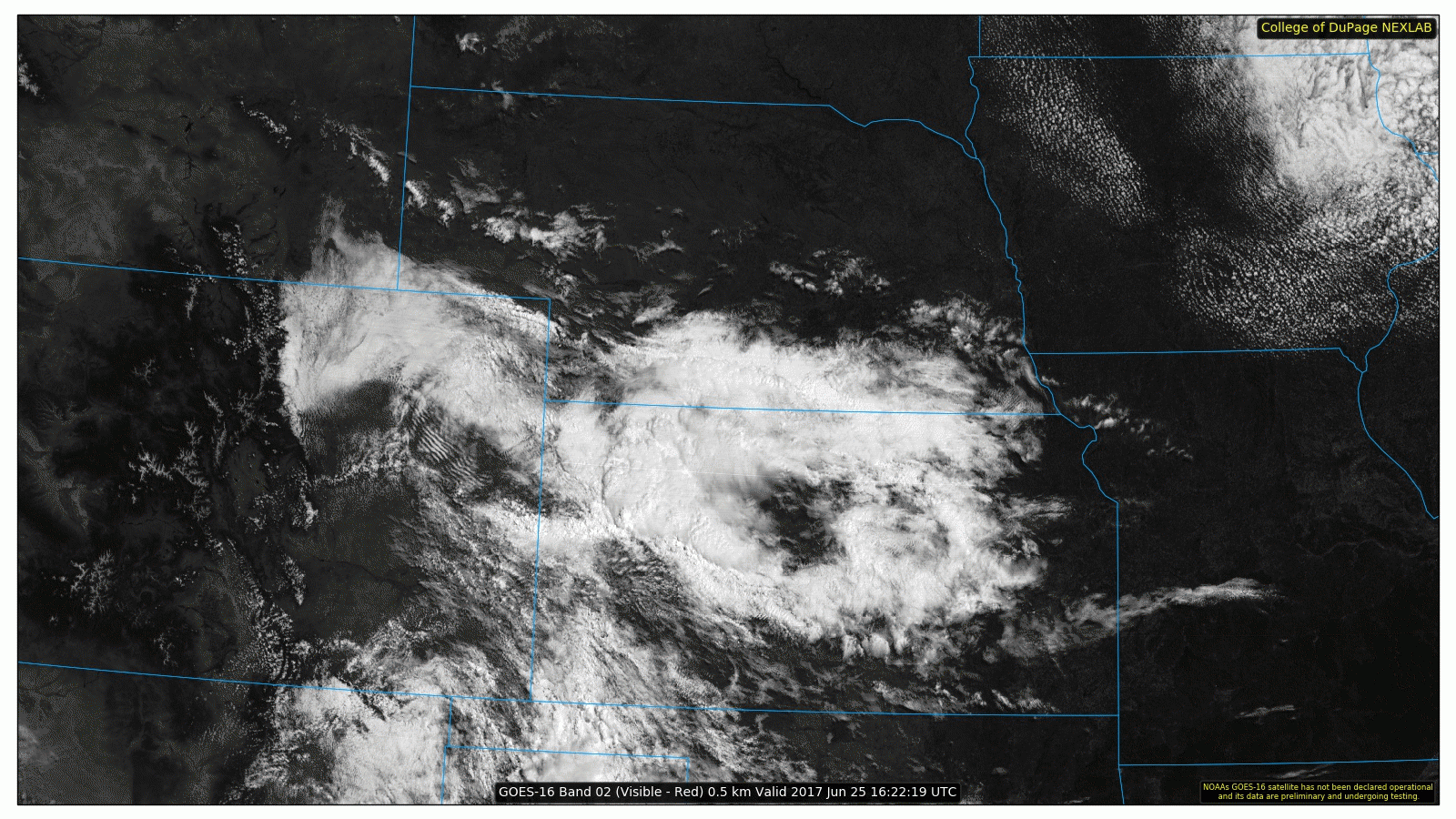 Meanwhile, the heat continues across the southwest, check out these triple digit temperatures being reported today. Needles, CA is sitting at 114°F at 11:25 AM PDT!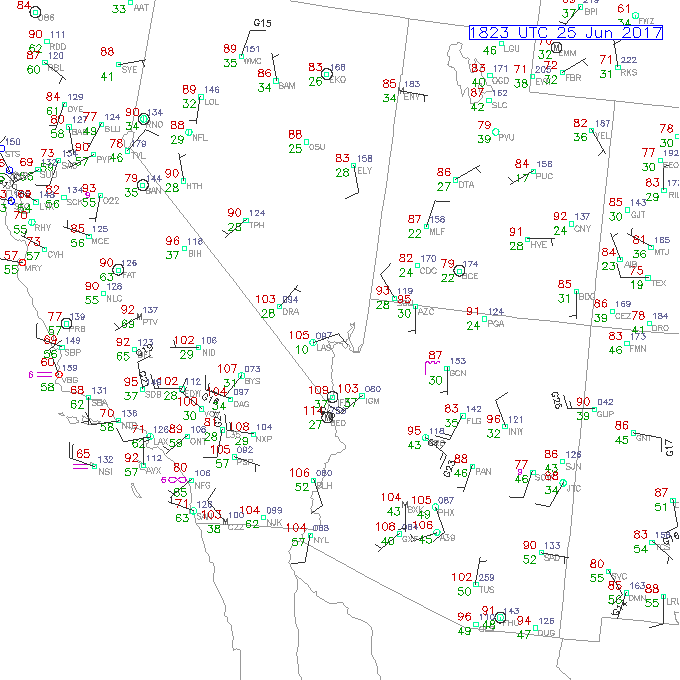 On Monday we will begin to warm up near-normal temperatures as a ridge begins to shift east over Nevada and Utah.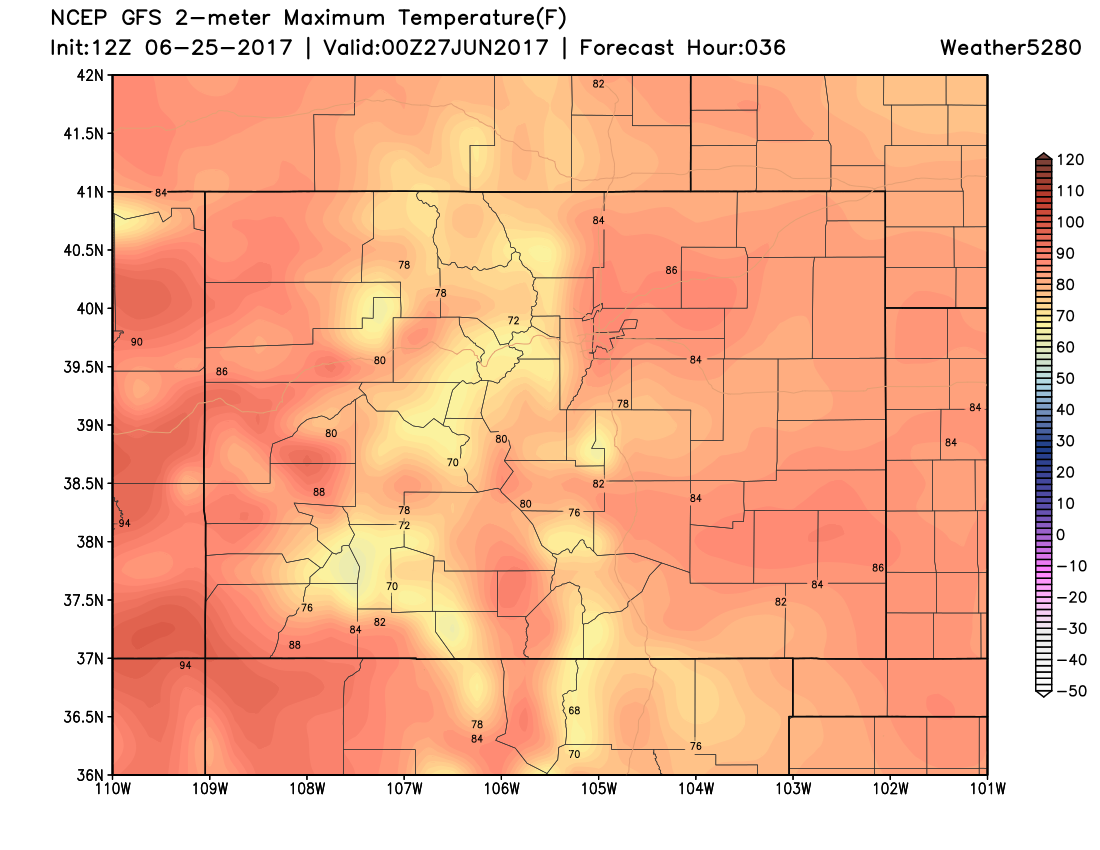 Given the weak easterly flow at the surface across Northeastern Colorado, we can't rule out a slight chance of seeing a shower or thunderstorm here in Denver. These easterly winds are upslope and also help bring in richer moisture from Kansas and Nebraska.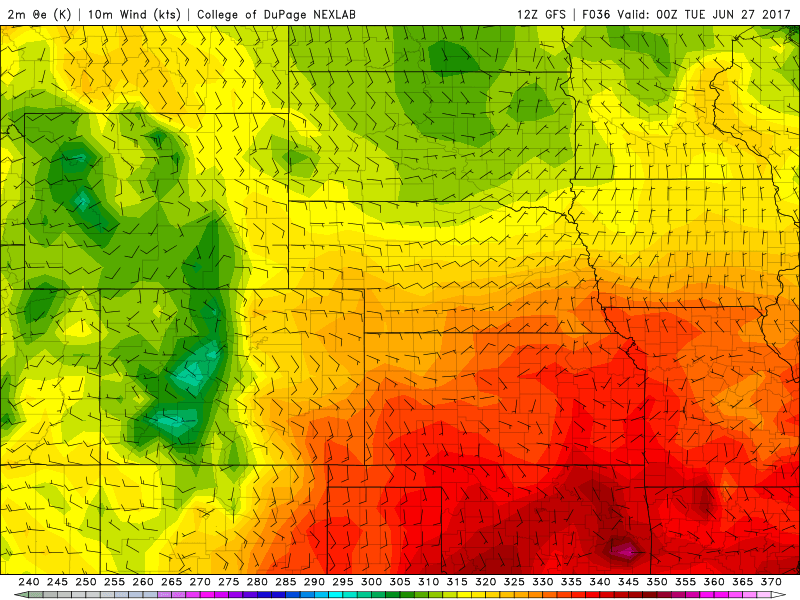 Although dewpoints will likely be in the mid 40s which is sufficient for thunderstorms here in Colorado, storms will likely produce more wind than rain due to the relatively dry air at the surface. Below is a forecast sounding from the 12Z GFS tomorrow evening south and east of Denver along the Palmer Divide. This is what we refer to as an inverted-V profile, which indicates the potential for gusty winds with any shower or storm.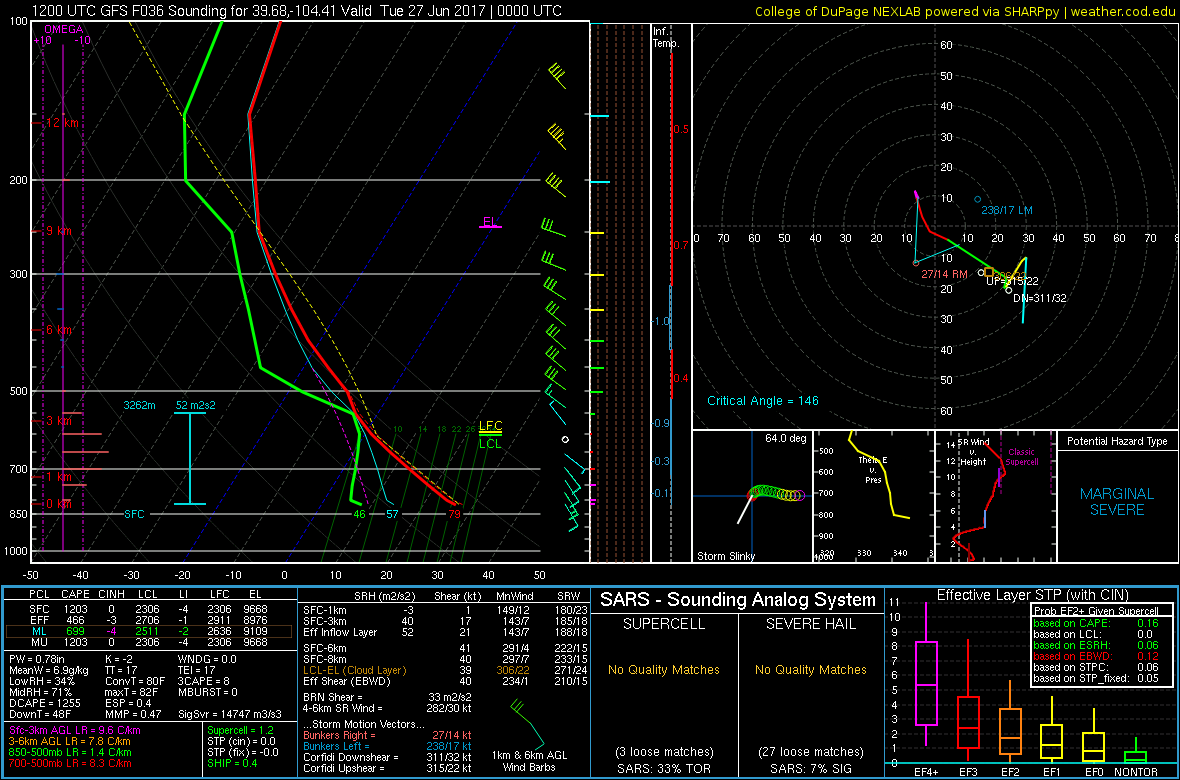 On Tuesday the ridge axis will be centered over Colorado, however the ridge itself will begin to break down. This being said, Tuesday will likely be the hottest day of the week in Denver where high temperatures will likely be in the low to mid 90s.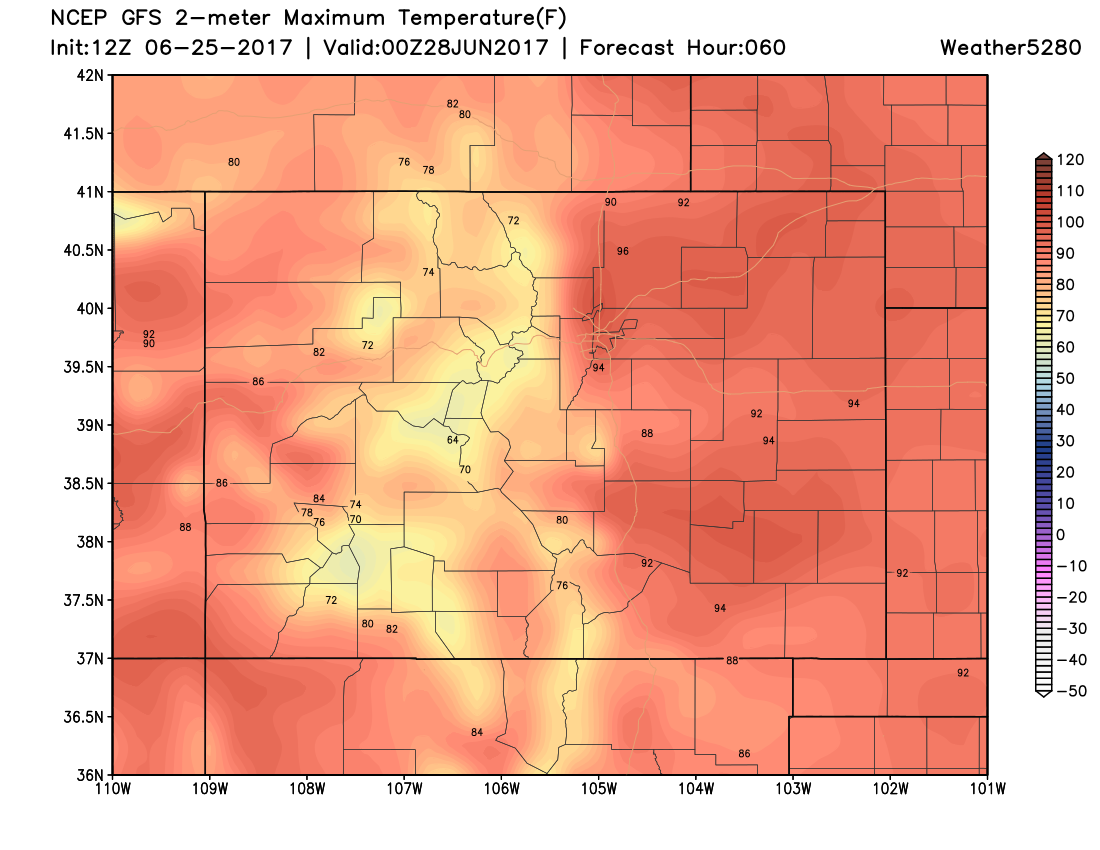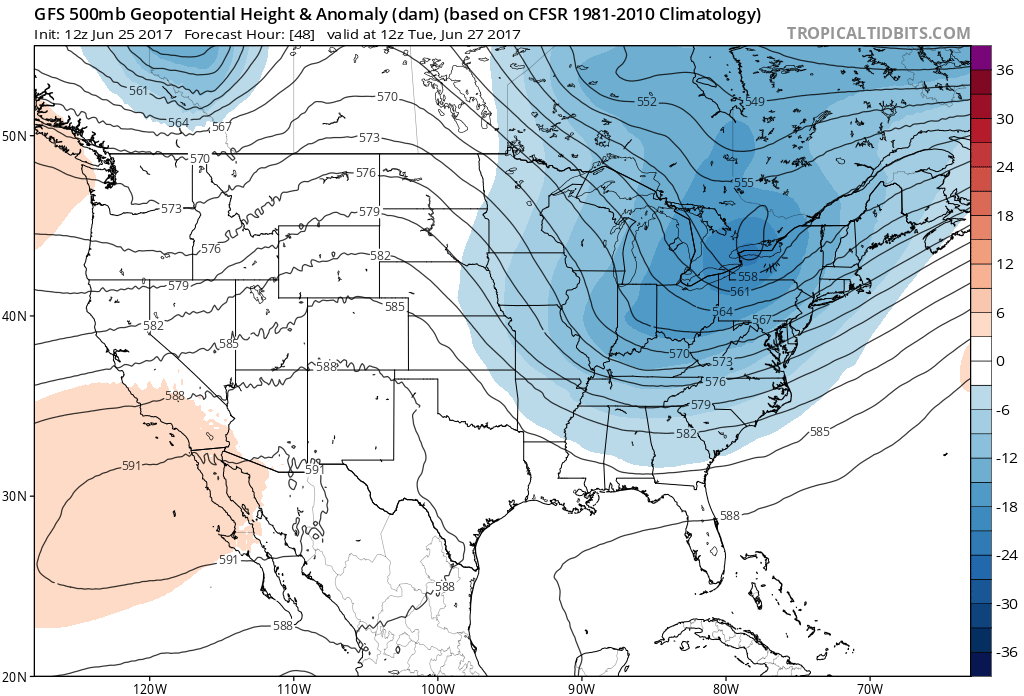 On Wednesday a cold front will move across Northeastern Colorado which will allow for temperatures in Denver to drop closer to average highs for this time of year. A weak shortwave will scoot by to our north which should bring us a better chance for showers and thunderstorms on Wednesday, although moisture at the surface will be lacking across Northeastern Colorado. Unfortunately, this weak system won't bring us much in the way of beneficial rain.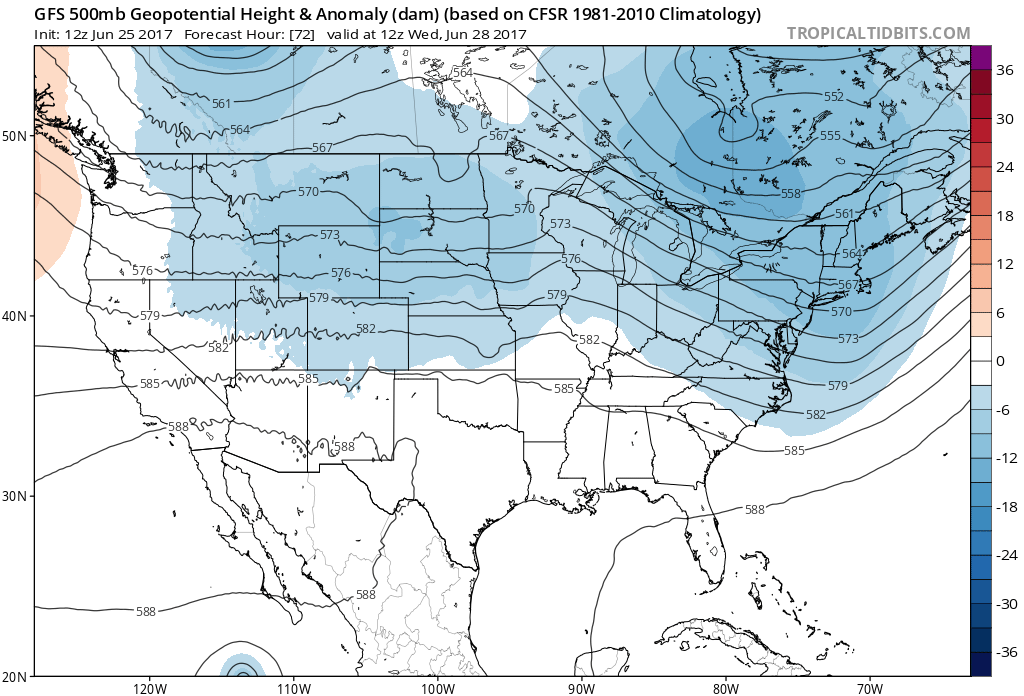 Thursday and Friday will likely feature similar temperatures in Denver, with conditions remaining mostly, if not entirely dry.
As we head into the weekend, a weak ridge will center itself over Wyoming and Montana, which should allow us to warm up a few degrees here in Denver. Overall, a pretty average looking weekend next weekend with highs topping out near 90°F on Saturday and Sunday.