And just like that, it's July: Denver's hottest month on average.
Preliminary monthly data from June doesn't show too many surprises. The month ended 2.1°F warmer than average in Denver, and with just 0.33" of rain recorded at DIA it ended over an inch below average for the month.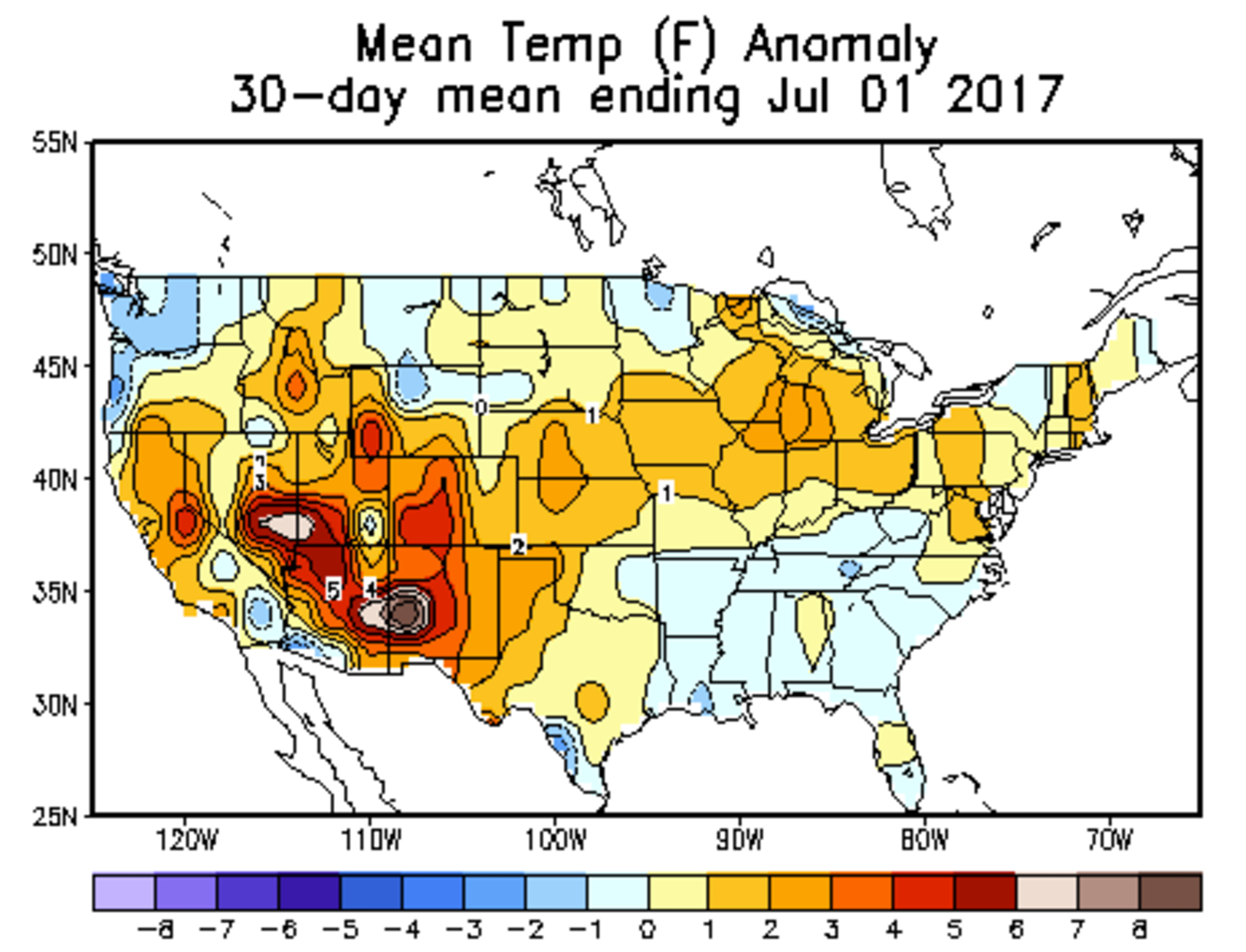 After some early severe weather across the area, including Colorado's costliest hail storm ever in May, June was a very quiet month for the Front Range weather-wise.
As we transition into July, the big question is... is there any precipitation in the forecast? Conditions have quickly gone from wet to dry across the state, with several fires occurring across the state (and the west) in recent weeks.
The answer is perhaps, but likely not this week – at least nothing all that beneficial. The latest GEFS shows a pretty bland 10 day outlook... highs in the 90s, lows in the 60s, and just isolated storm chances each day (most of which likely feature more gusty winds than rain) for Denver.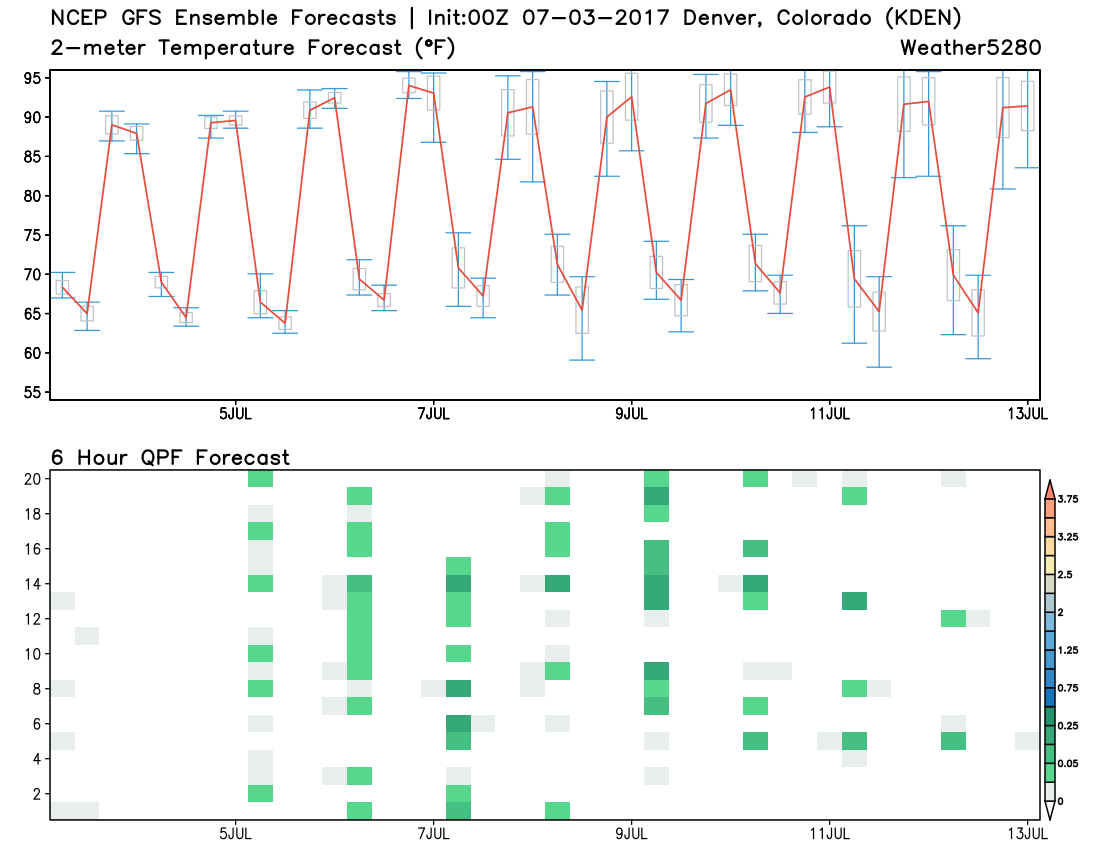 Wednesday and Thursday are expected to be the hottest days of this week, with a hot but manageable 4th of July forecast for eastern Colorado. We'll see about a 10 - 20% chance of isolated storms on the 4th too, but likely mostly gusty outflow with pretty dry conditions at the surface if anything. By the end of the week we should see the ridge retrograde at least a touch, which should "cool" us back near 90 as we head into next weekend.
As for precipitation... Models continue to try to increase moisture under the ridge as we head into next weekend and the following week, with better storm coverage across New Mexico, Arizona, and eventually Colorado as well. Still a bit early to get all that excited about this, but perhaps at least some better storm coverage for the mountains on the way.