There are many things I remember from my childhood that I've come to realize later in life the reality of which is perhaps a bit skewed, or embellished.
One memory I have of growing up is that it would sometimes snow in September in Denver, perhaps it's even fair to say it would often snow in September.
As it turns out, this memory isn't all that wrong.
Denver hasn't seen more than a trace of snow in September since 2000 when 0.2" of snow fell on the city. You have to go back to 1999 to find the last snowfall total of more than 1" for the month in the city. It's remarkable to think that kids who are 17 this year haven't experienced a September snow, yet if you talk to kids that grew up in the 90s, 80s, 70s... well, virtually any other decade on record, they would tell you "oh yea, it snows in September".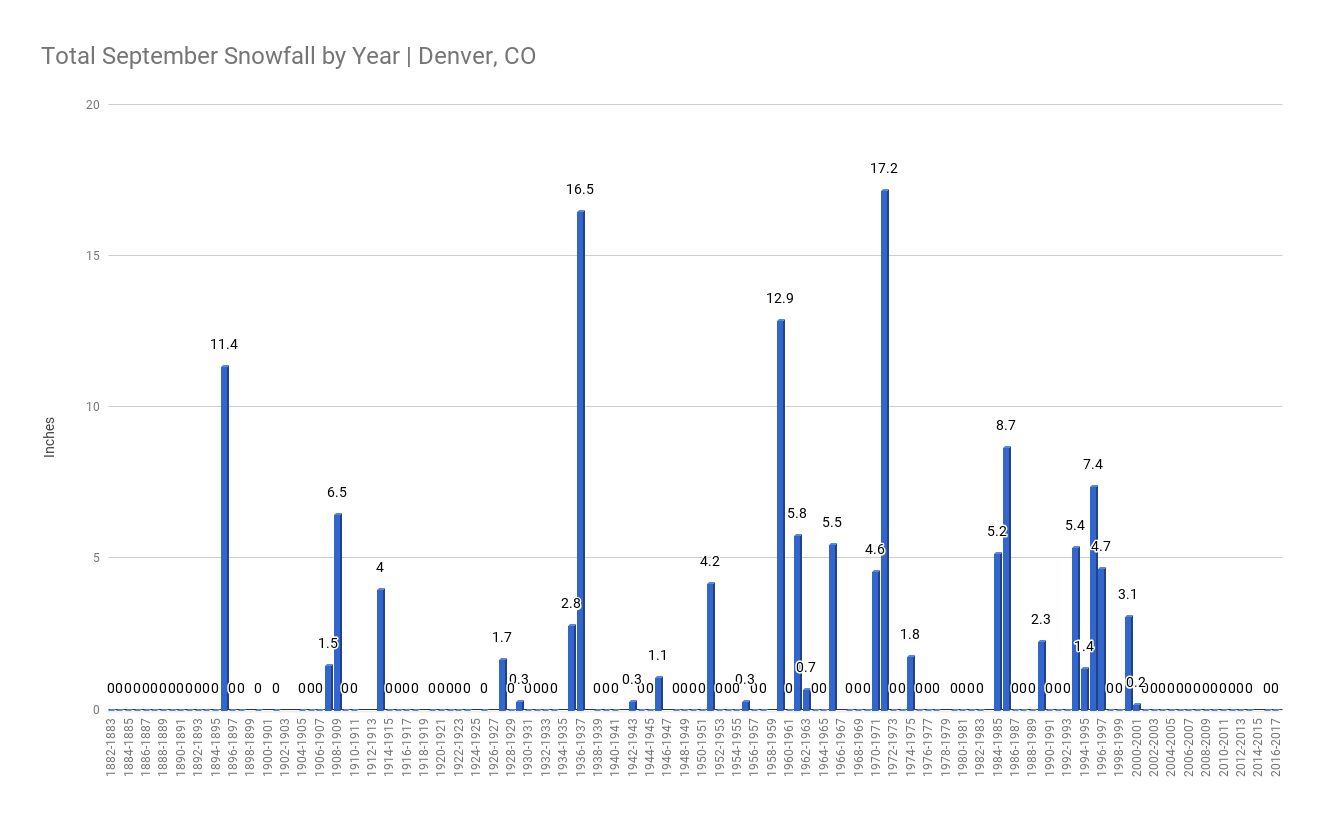 It wouldn't even be fair to say it used to snow but not a lot. There are some pretty impressive snowfall totals on record for the city. While most early season snowfalls don't amount to much, the month has seen as much as 17.2" of snow, with the greatest 24 hour snowfall event coming in 1936, when 16.5" fell on the city.
I suspect that for many September is too early for snow, the same can be said for our trees. Nonetheless, it's notable that while we've seen no snow in the last 17 years during the month of September, during the 17 years prior to that there were nine Septembers with measurable snowfall.
So, while we cool off this weekend (70s anyone!?), we don't see any snow makers in the forecast just yet, at least at lower elevations. Up high that could be a different story, with the GFS showing some nice snow at higher elevations for the northern mountains next week. A taste of the seasonal change just around the corner!