Fall starts Friday afternoon and, like clockwork, a weather change on the way will remind us of just that.
This will be a rather swift change considering Thursday – the last day of summer – had a record high of 92 degrees in Denver.
Our weather disturbance is a broad trough covering the Western US. You can see the large area of cloud cover on this satellite image:
Beneath the clouds are areas of rain and heavy snow. This is the snowfall the system produced at Jackson Hole Ski Resort Thursday: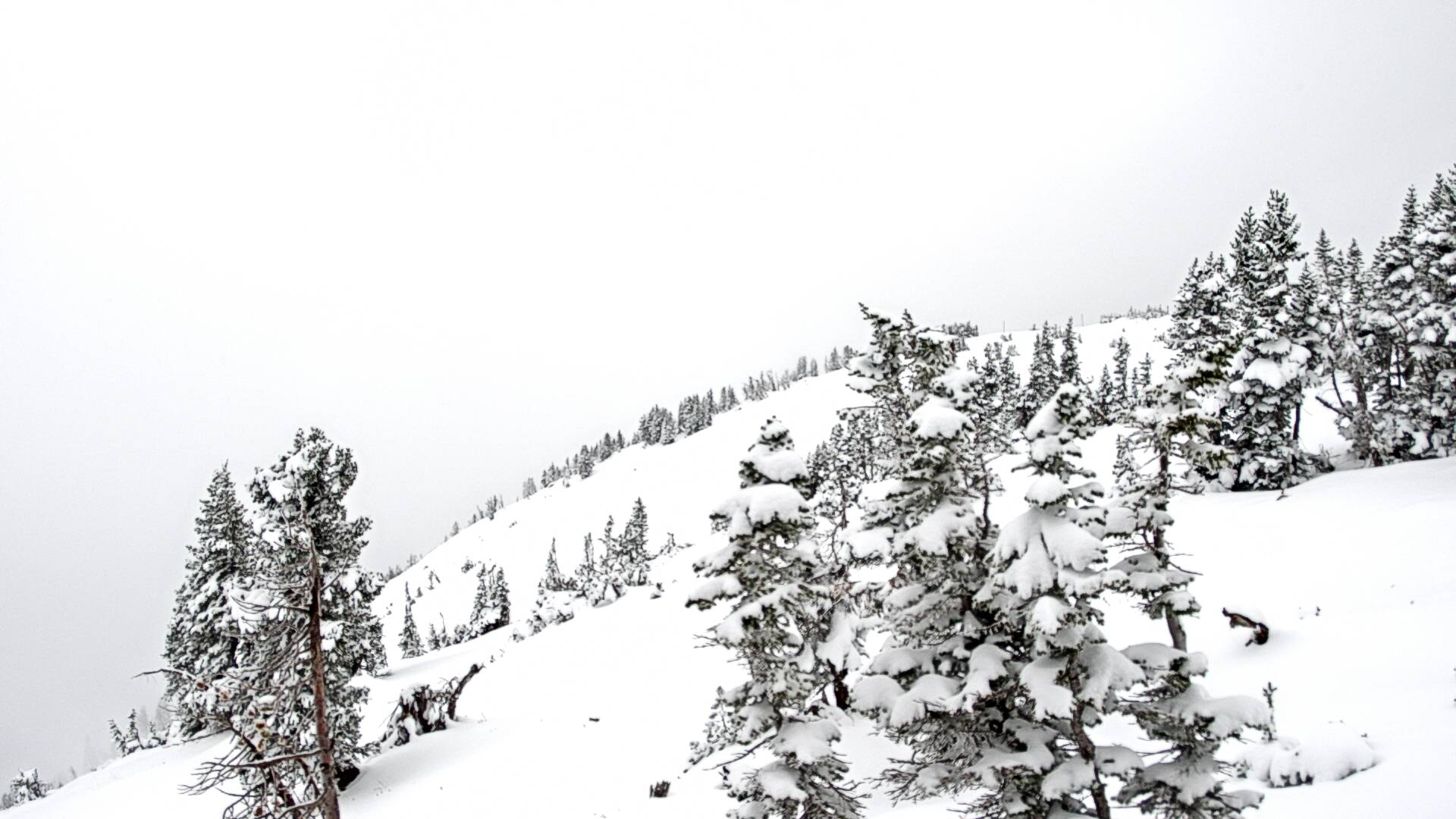 Although Colorado won't see snowfall like that, we do have a chance of snow in the mountains and rain chances for all. These changes begin Friday but will be most impactful later Saturday and Sunday.
Timing
This disturbance will approach late Friday to generate scattered rain showers and some thunderstorms.
Saturday, the temperatures begin their drop and we will see more widespread rainfall. Sunday, the center of the cold pocket will be covering the region and this will help produce the most widespread precipitation for the state.
On Monday, cool temperatures begin to moderate a bit as the greatest rain chances begin to move east of the state. Isolated rain and mountain snow may stick around for a few days early next week.
Temperatures
For the first time since June, temperatures will be held to the lower 50s for highs Sunday, middle 50s Monday, with a return to 60+ by Tuesday.
You can see here that the temperatures don't drop much Friday, lower/middle 80s, but you will see more of an impact starting Saturday:
Rainfall
The state is in need of moisture. So far this month, rainfall has been dismal: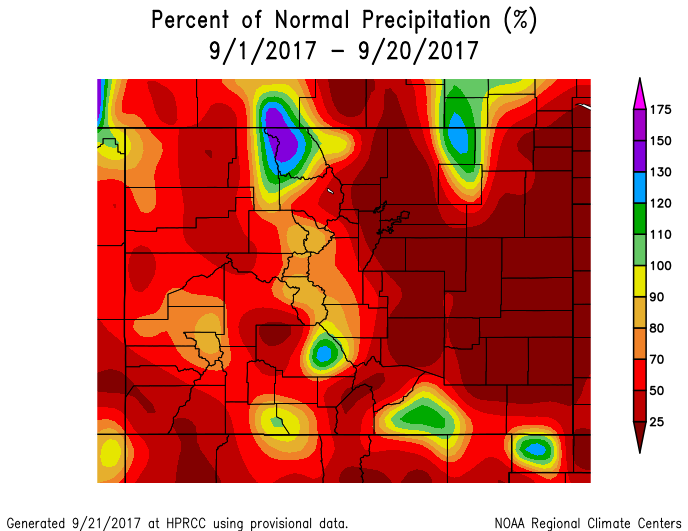 This system will spread rainfall in many areas, but note that this projection doesn't bring ALL areas rainfall, and leaves many wanting more to catch up with the deficit: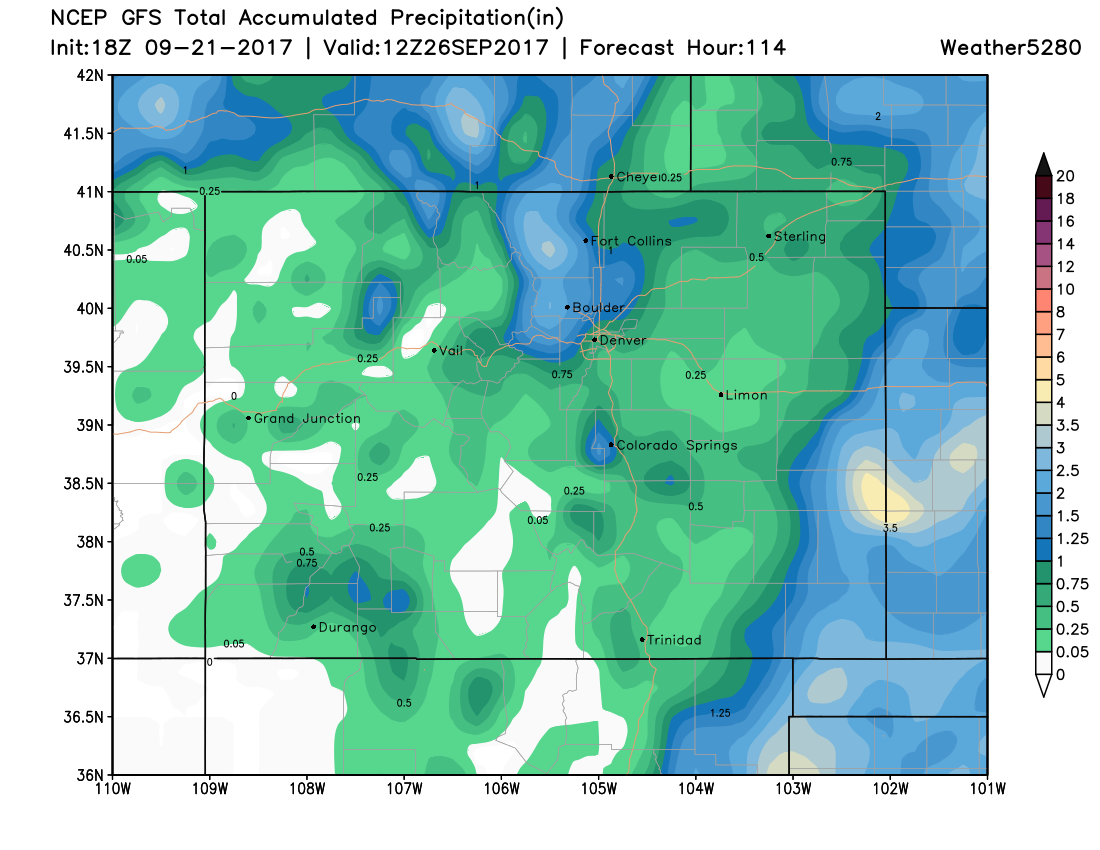 Snowfall
The highest elevations, mostly those above 10k feet, will accumulate snowfall of several inches. Although snowfall at these elevations is possible throughout the weekend, we will see most accumulation during the cold overnights/early mornings.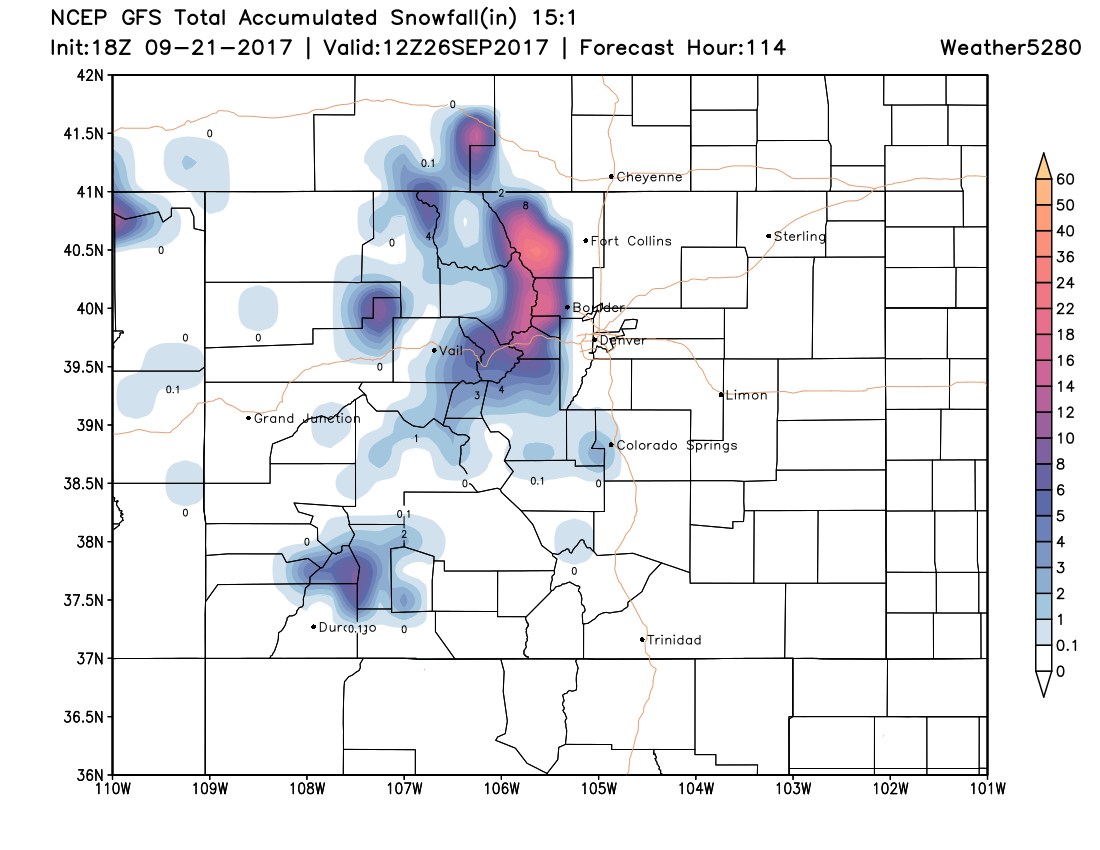 For those between 9,000 to 10,000 feet, I won't be surprised at all when you tell me that you see a rain and snow mix.
Denver, we are not likely to see snowfall with this system. The city's average first snowfall isn't until October 18th. (That is not to say we can't have earlier snowfall – September 3rd, 1961 was the earliest snow in the city).
With this first fall weather system comes our kickoff event to snow forecasting. We here at Weather5280 are stoked.