We've been slow to warm up today, with midday temperatures in the mid 50s across most of northeast Colorado. Guidance would suggest we won't do a whole lot better than this, though we'll likely see some low 60s for many locales by mid afternoon, especially for those that see good clearing: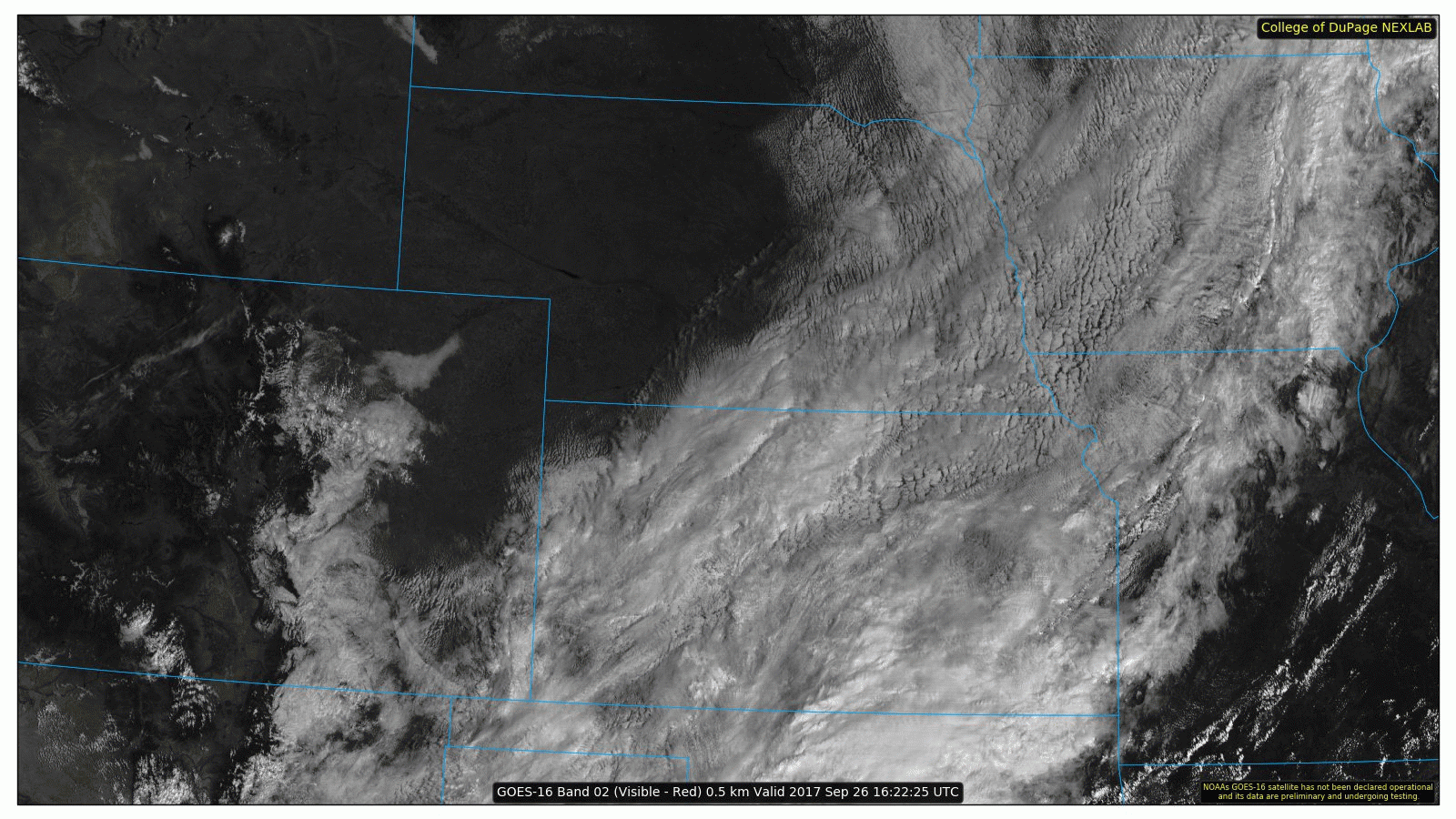 We're continuing to track our next disturbance that is currently hanging out in the desert southwest: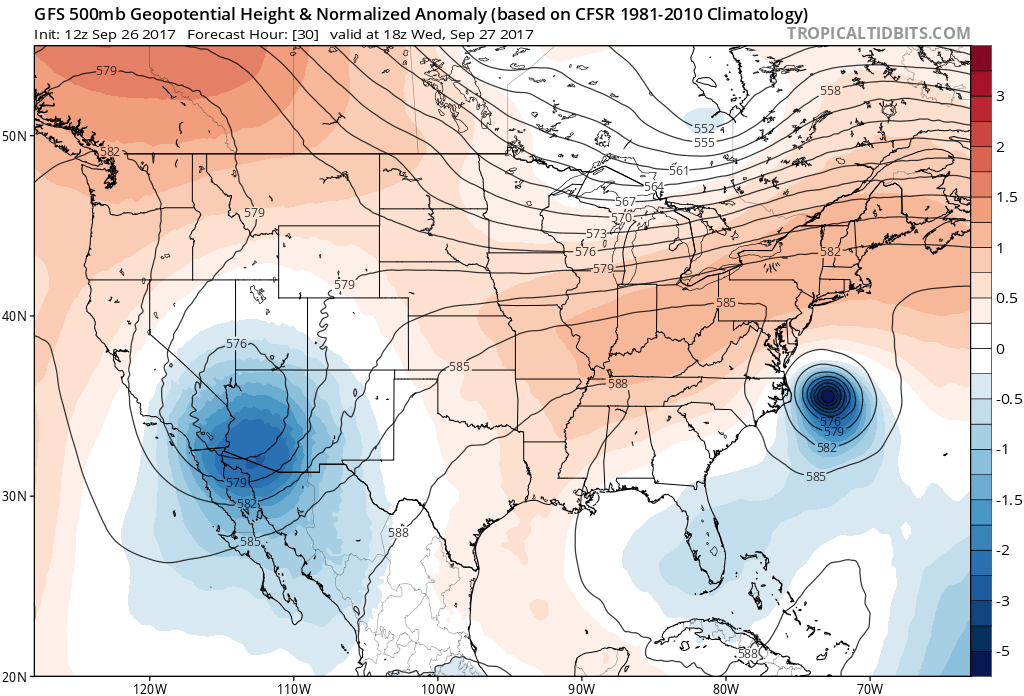 It looks to deliver some good moisture to southern Colorado beginning tonight, and will work to keep our temperatures down across the area through Friday. Here's the latest HRRR through 1am tonight, showing moisture creeping into the southern part of the state, with rain and snow continuing through the end of the work week down there: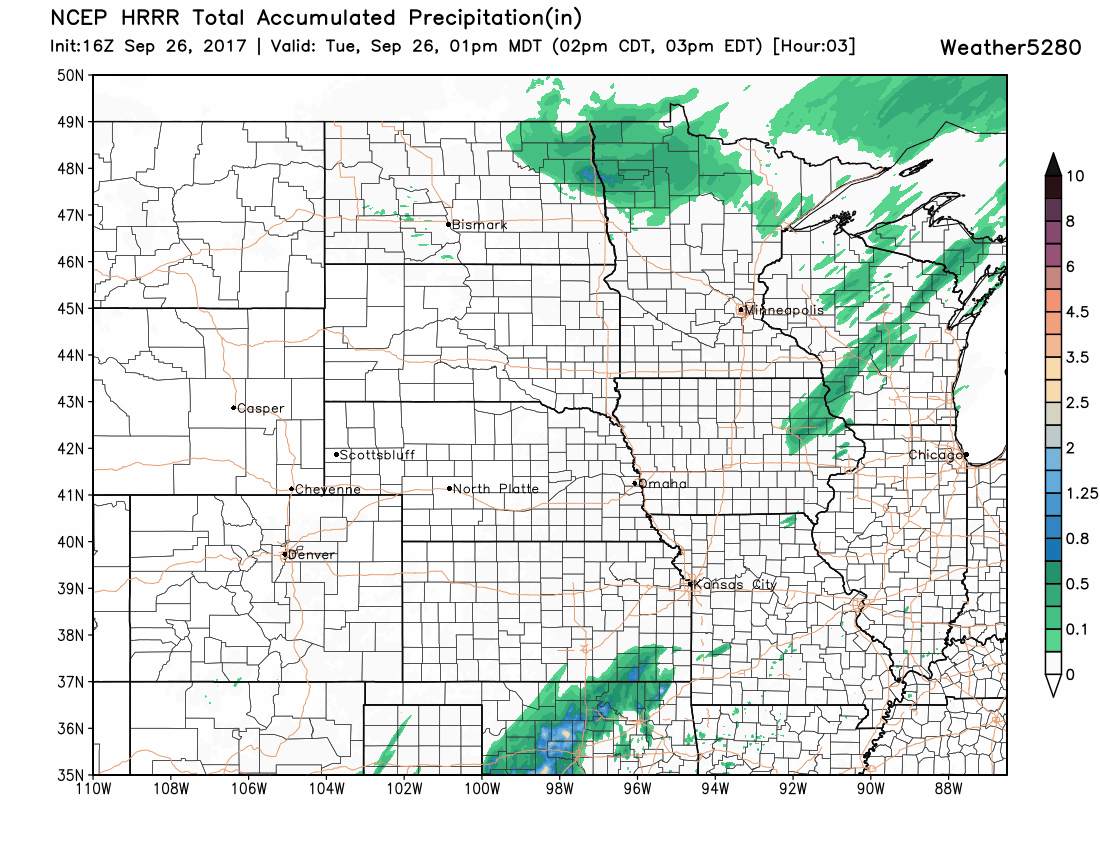 Still some question around how much rain Denver sees, but it looks like a decent rain chance is setting up mainly from tomorrow PM through Thursday afternoon. The GFS is perhaps the most bullish, with 0.5 - 0.85" for the metro area, with the EURO continuing to show pretty minimal totals once you get out of the Front Range foothills. Generally speaking, the further south/southwest you live the better chance for moisture you'll see, with lower chances for the northern urban corridor and northeast plains. Even if we don't do as well as the GFS suggests, it do plan on another round of chilly and damp for your Friday PM and Thursday.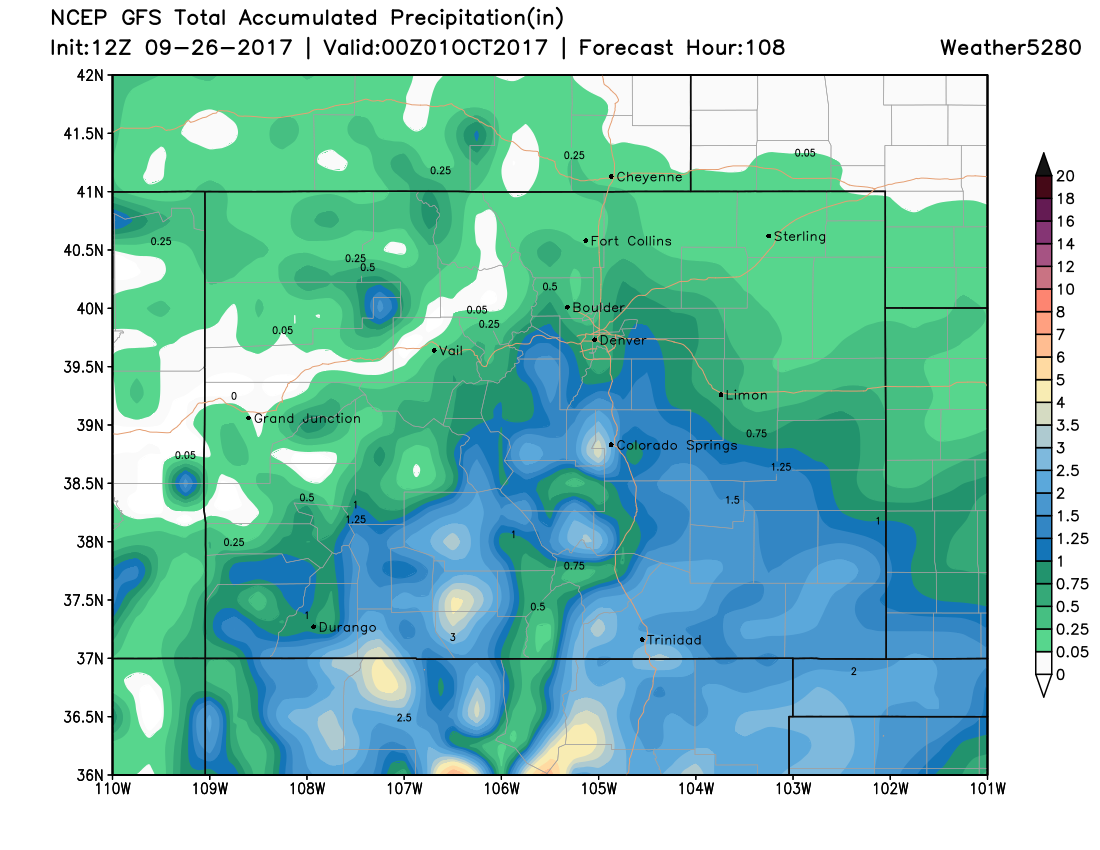 We will also see another round of snow for the high country, though the snow level will be pretty high – likely >10,500 feet or so. The WPC probabilistic forecast shows that snowfall potential for the high peaks, especially over the southwest corner of the state: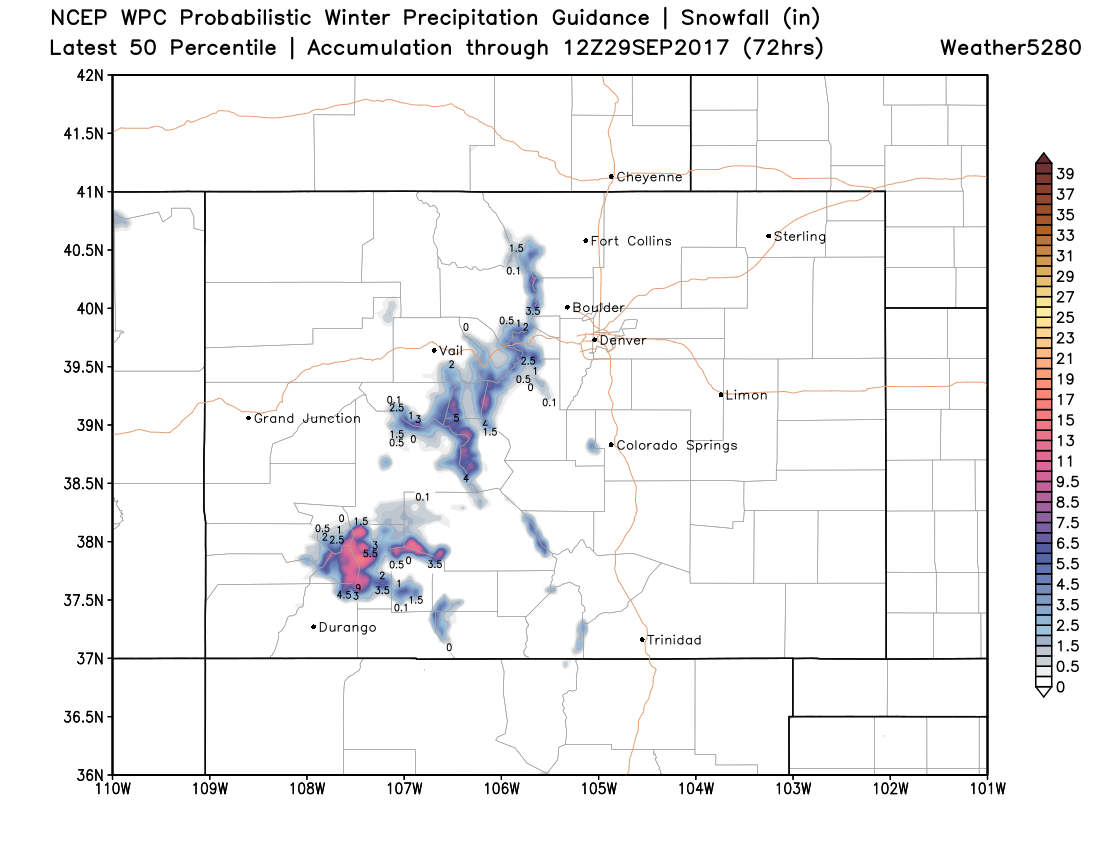 For temps, it looks like Wednesday won't warm as much as initially expected. For those that see a few hours of sunshine the 60s may be possible, but where clouds build in faster, highs in the 50s may be possible. We remain chilly for Thursday, before gradually warming to end the week and for the weekend. The weekend still looks nice, with highs rebounding into the 70s for Denver: