Earlier this week we posted for our Weather5280 Insiders that Denver may see its first flakes of the season by early next week. The pattern continues to be supportive of this, and models continue to hint at the chance as well.
If we see any accumulation it'll be the first time in three years we've seen our first measurable snowfall before November in the city, and the first time since 2012 that we'd see that first snowfall come before the average first snowfall date of October 18th. I guess you could say we're due. If you haven't already placed your guess for the date of Denver's first measurable snowfall, maybe now's the time?
No, it's certainly not a done deal (is it ever?), but the odds remain supportive we'll see some flakes flying along the urban corridor as early as Sunday night. Some solutions show the potential for accumulating snow in the city, while others are less bullish – still plenty of time (and some very warm temperatures) to work through before that snow chance even arrives.
We've fired up our snowfall gambler charts for our Insiders. They are showing that snowfall chance, and while not to be taken laterally this far out (please!) we see some decent probabilities showing up for a few inches to accumulate for our Front Range cities: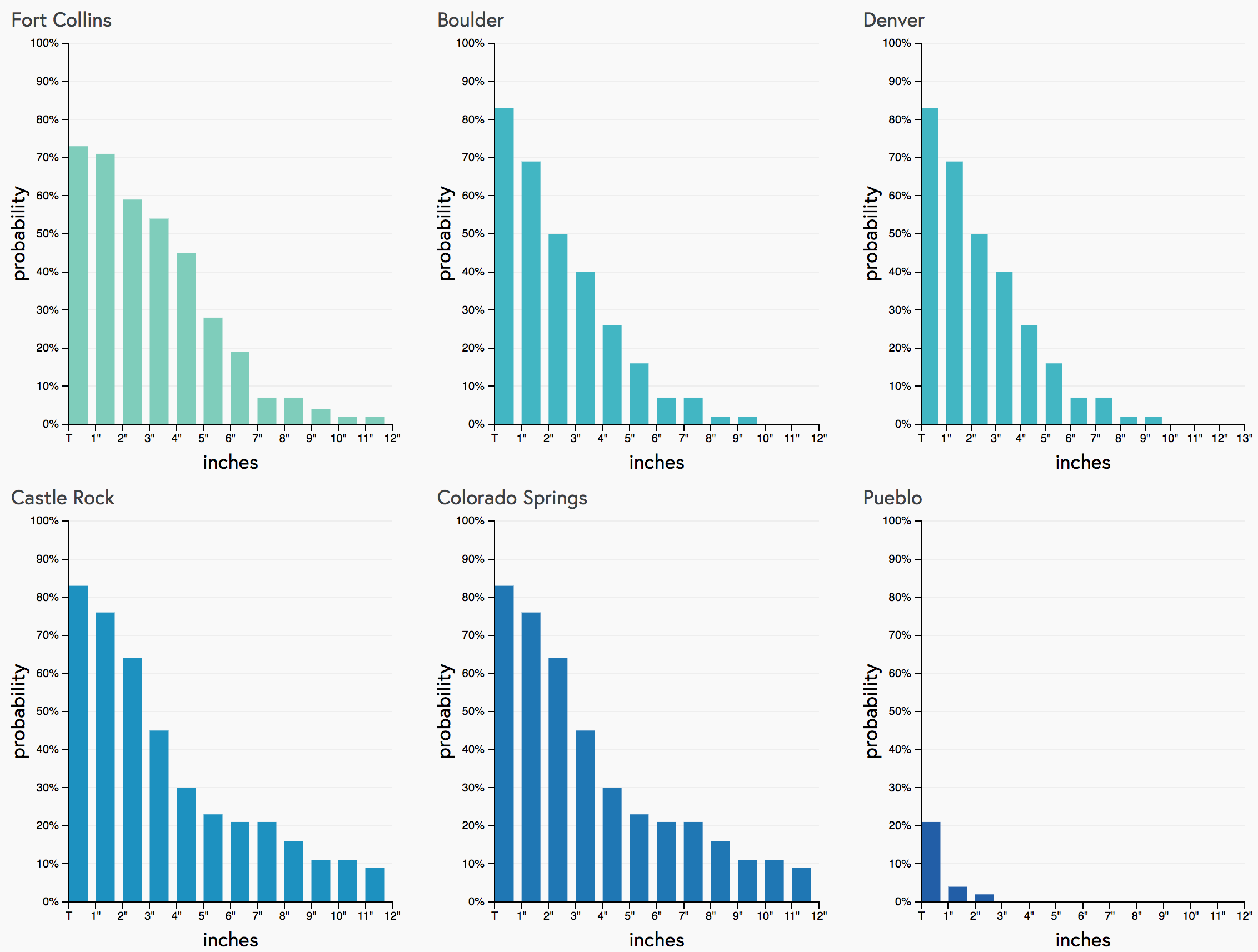 There are still a lot of details to be worked out: timing differences between the models, how cold it'll get, speed – all remain a bit up in the air.
One thing that's looking ever more certain is that this system will deliver the coldest air of the season – likely a good time to blow out those sprinkler systems this weekend – with what appears to be a good chance for wintry precipitation and a deep freeze along the Front Range.
Timing
We have a few days before the quick hitting storm is set to swing through the region. In that time, expect temperatures to remain mild, with storm chances this afternoon and Friday, before a very warm day (80 degrees possibly?) on Saturday.
Sunday should again be mild, at least until the front arrives. Timing here is in question, but at the moment it looks like we should get at least a few nice hours Sunday (though fronts often move faster than progged).
By Sunday evening I'd expect we start to feel those changes. The chance for rain and snow will develop from north to south, and should be with us through Monday depending on which solution pans out.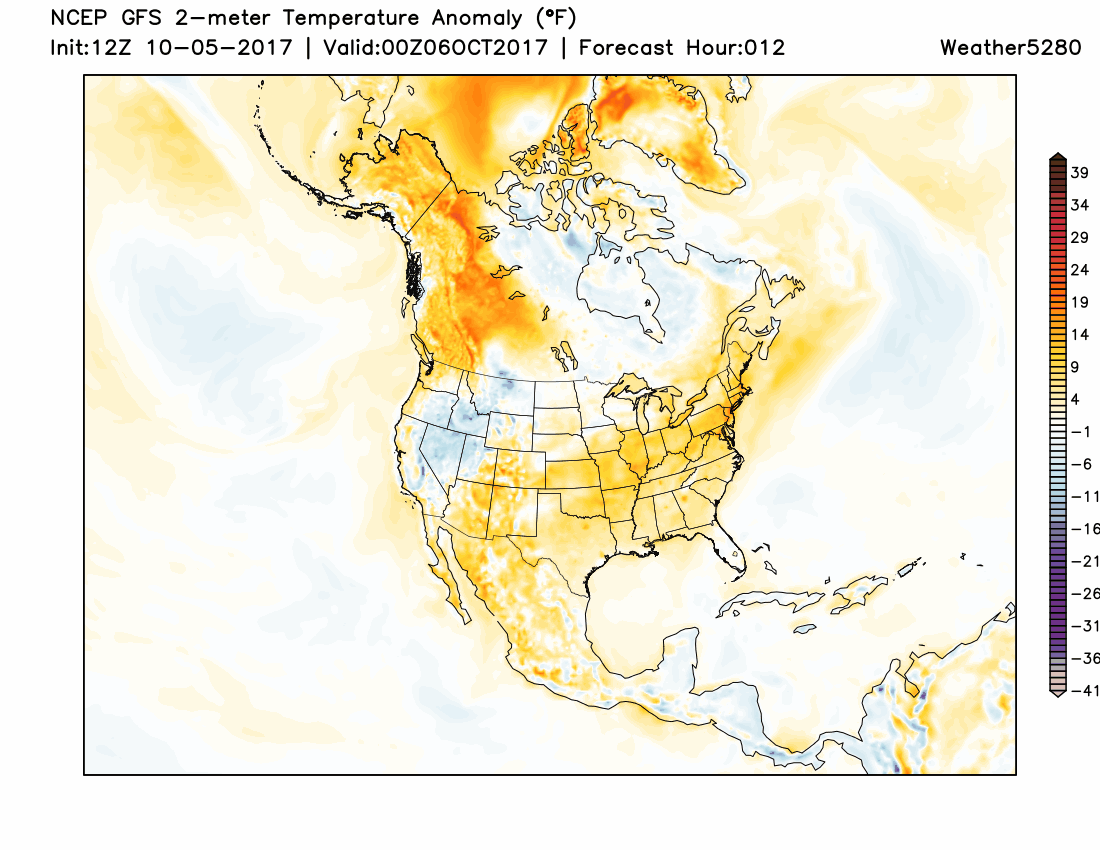 Monday night into Tuesday looks like the greatest chance for a pretty hard freeze – latest GFS MOS has Denver dipping into the low to mid 20s for lows Tuesday morning.
Highs Tuesday will remain chilly, especially if we do manage any snow accumulation. Milder temperatures and drier weather looks to return by the middle of next week, however.