A great snow for some Sunday evening as our latest storm raced across across the region. Along the urban corridor we saw heavy rain, snow, graupel, lightning and thunder – sometimes all at the same time. The storm has now moved east of the area, with moderating temperatures expected through the remainder of the week.
At our station in Denver we managed just a 1/2" of wet slushy snow, despite rain changing to snow very quickly after onset. A slight increase elevation made a great difference with this system... with most Denver suburbs reporting a few inches of snow this morning.
The heaviest snowfall, as expected, ended up over Douglas and Elbert Counties, with more hit and miss heavy snowfall totals for Jefferson and Boulder counties. Franktown and surrounding areas took the cake, with 8 to 12" reported in some spots.
Closer to the city we saw mostly 3 - 4" totals, with a few 6" totals at elevated locations. North of the immediate Denver suburbs we saw very little snow from this system. If you look closely at the map below you'll see the pocket of VERY light blue over Denver proper, showing the slushy coating at our station: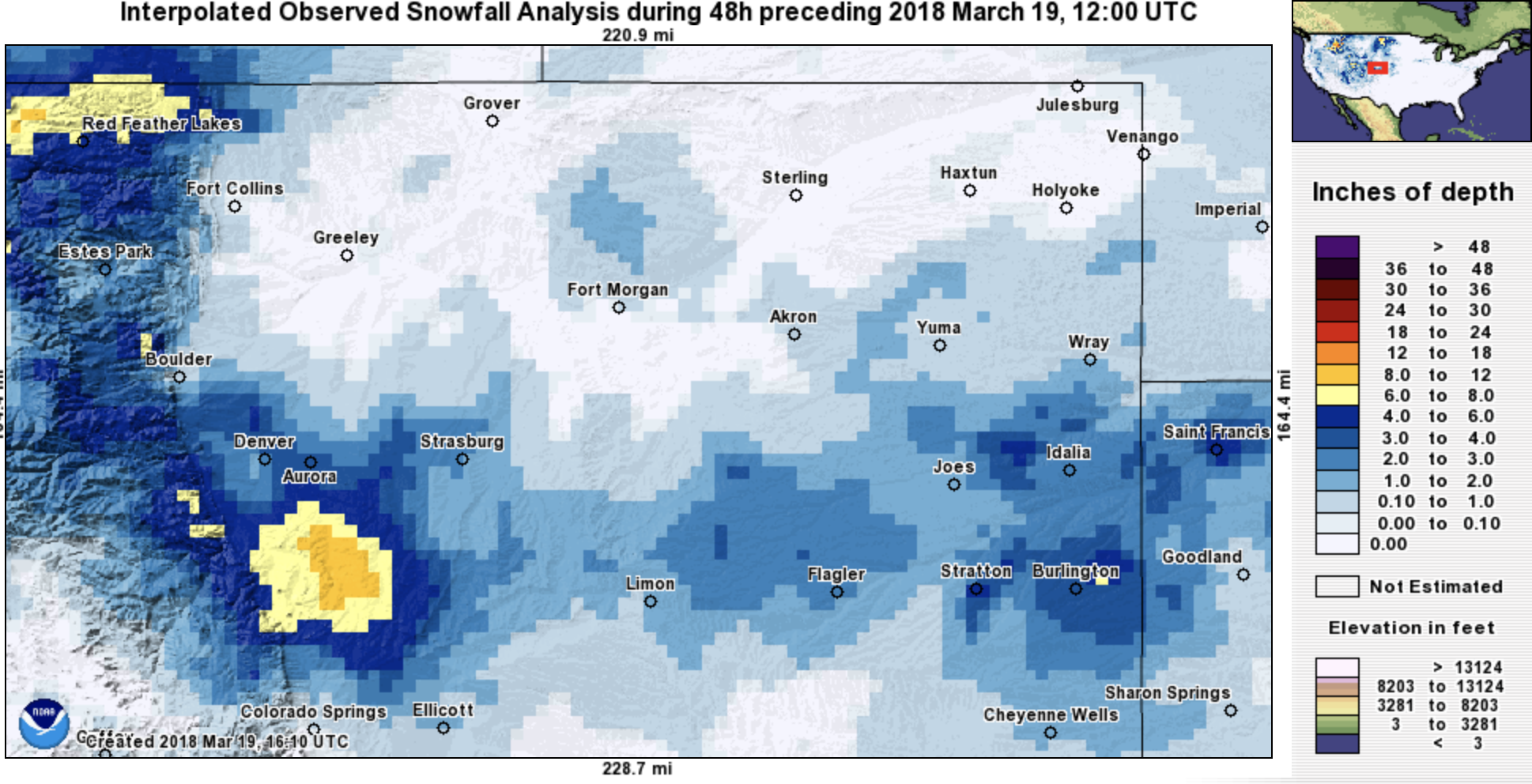 Not to be lost in this was the GREAT moisture the metro area and Front Range mountains received. Latest estimates show totals close to 1" across portions of the metro area, with beneficial moisture extending east off the Palmer Divide into eastern Colorado. Again, not a great setup for the northern urban corridor and northern Plains, with downsloping also evident in killing moisture to the south of the Palmer as well: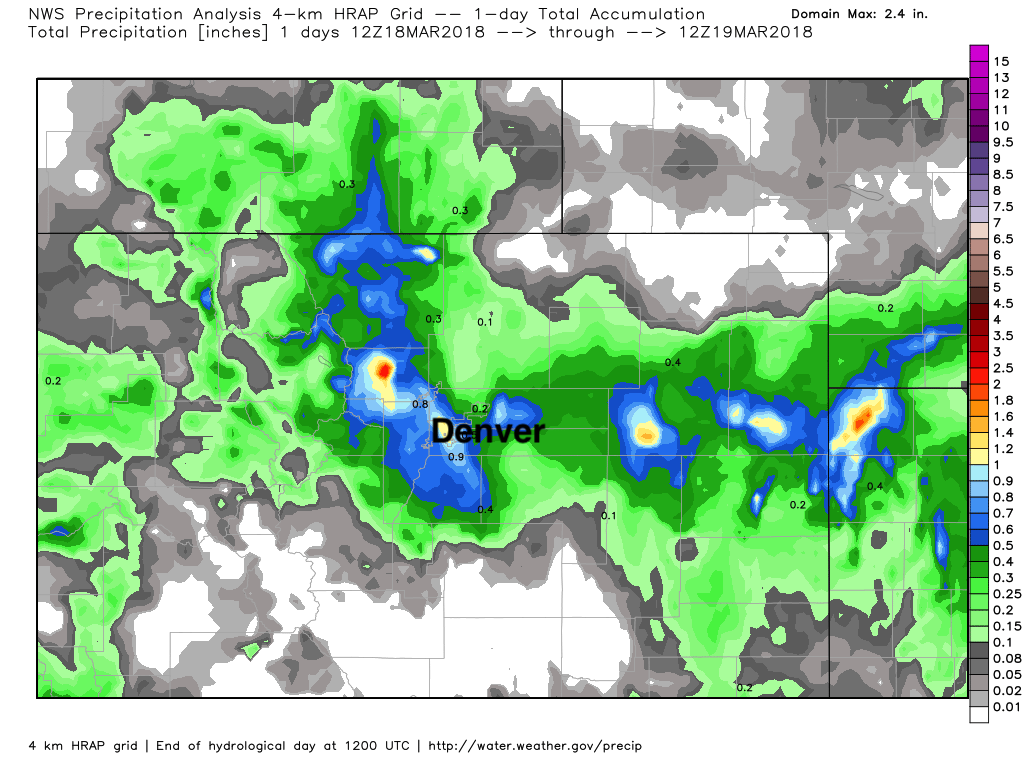 For the remainder of the week the story will be the warming trend. MOS guidance has Denver back in the 60s and perhaps 70s by Thursday and Friday, which is also reflected in the latest GEFS grid: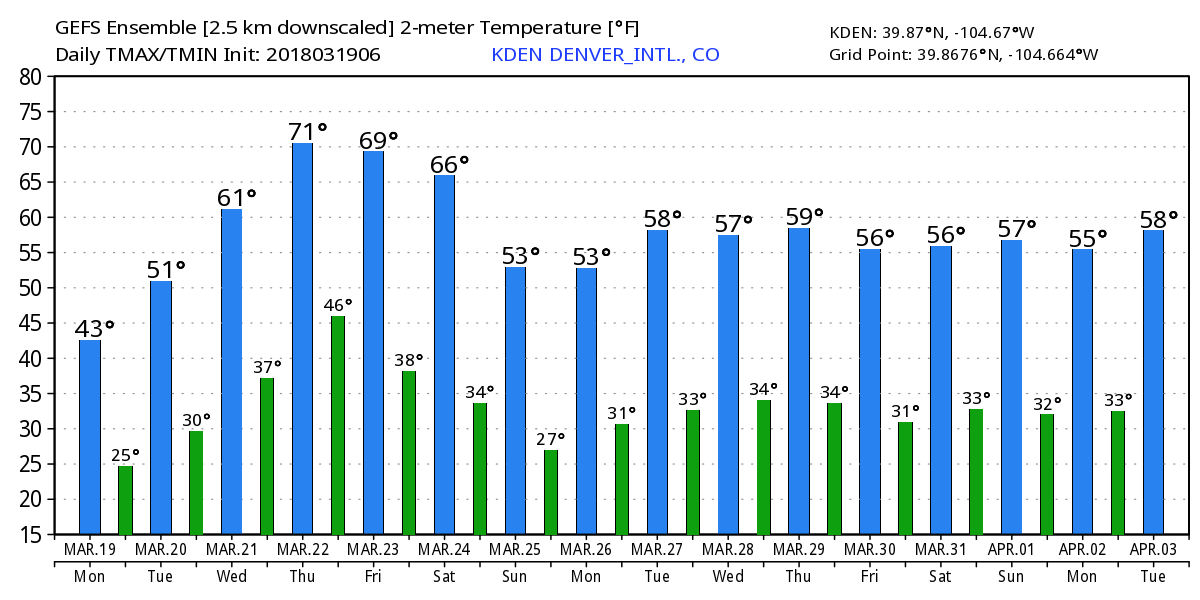 This will be thanks strong ridging moving in to end the week: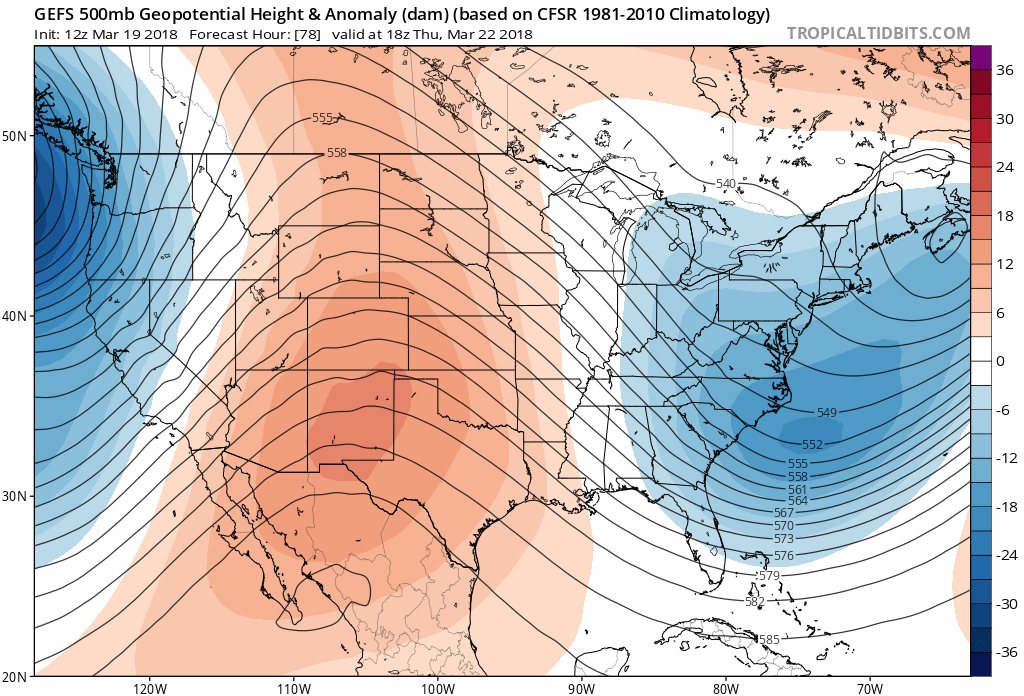 But could be replaced by another round of cooler weather by late in the weekend and early next week, as the next trough moves in from the west: