The heat returns today to eastern Colorado, with highs climbing back into the mid to upper 90s for your Wednesday and Thursday.
In fact, NAM MOS guidance has Denver topping out at 100°F on Thursday, which would be just shy of the record high for the date of 101°F set in 2005, and would tie the second place record high reached both in 2012 and 2006.
It's been a hot summer... Through July 17 Denver has seen more 90+ degree days this year (33) than any other year on record. 2012 is a close second at 32 through the same date, followed by 1874 at 31:

The average temperature so far this summer (since June 1) is running at 73.8°F, which while warm, is well behind 2012 through the same period which averaged a remarkable 76.0°F. Quite warm nonetheless as compared to other years:

As the temperatures go up once more, our rain chances go down. The next 60 hours look quite dry across the state: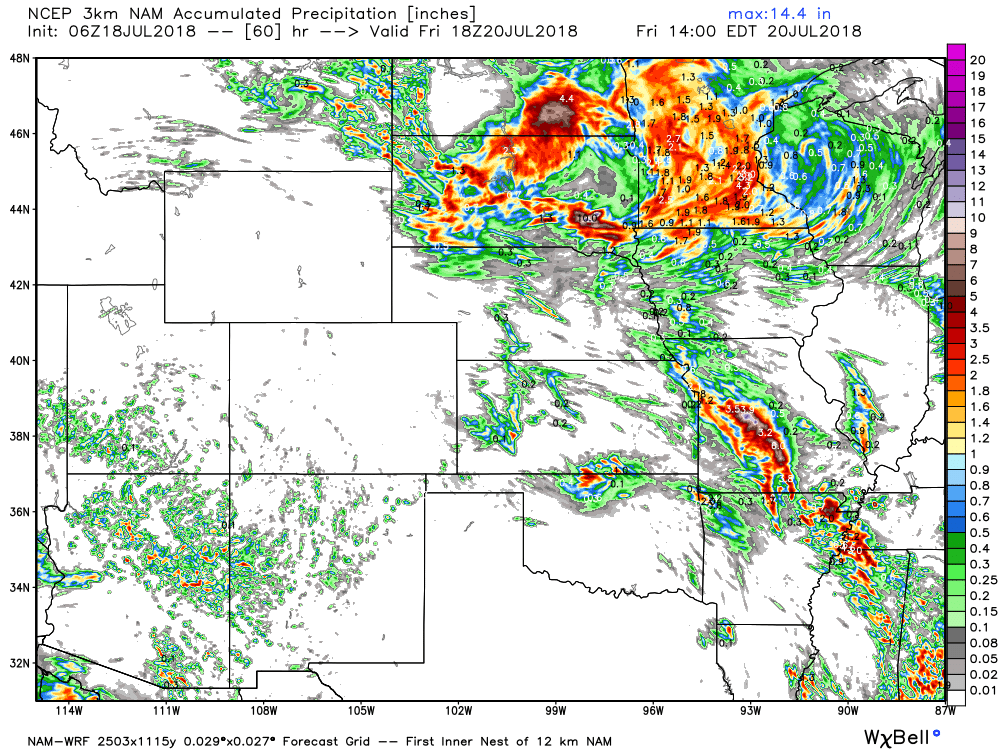 Rain chances increase for the weekend, next week
The good news is, despite the surge of heat, more rain chances are in the forecast. We should see rain chances increase a bit for your weekend, with temperatures gradually coming down as well. A better chance for those afternoon storms may be on the way for next week as well.
If we look at the GEFS ensemble we no green showing up for the next several days... but then an increase in coverage this weekend and next week. At the moment, it's showing the best chance for rain early next week, with most ensembles agreeing on this – as well as a nice dip in temperatures: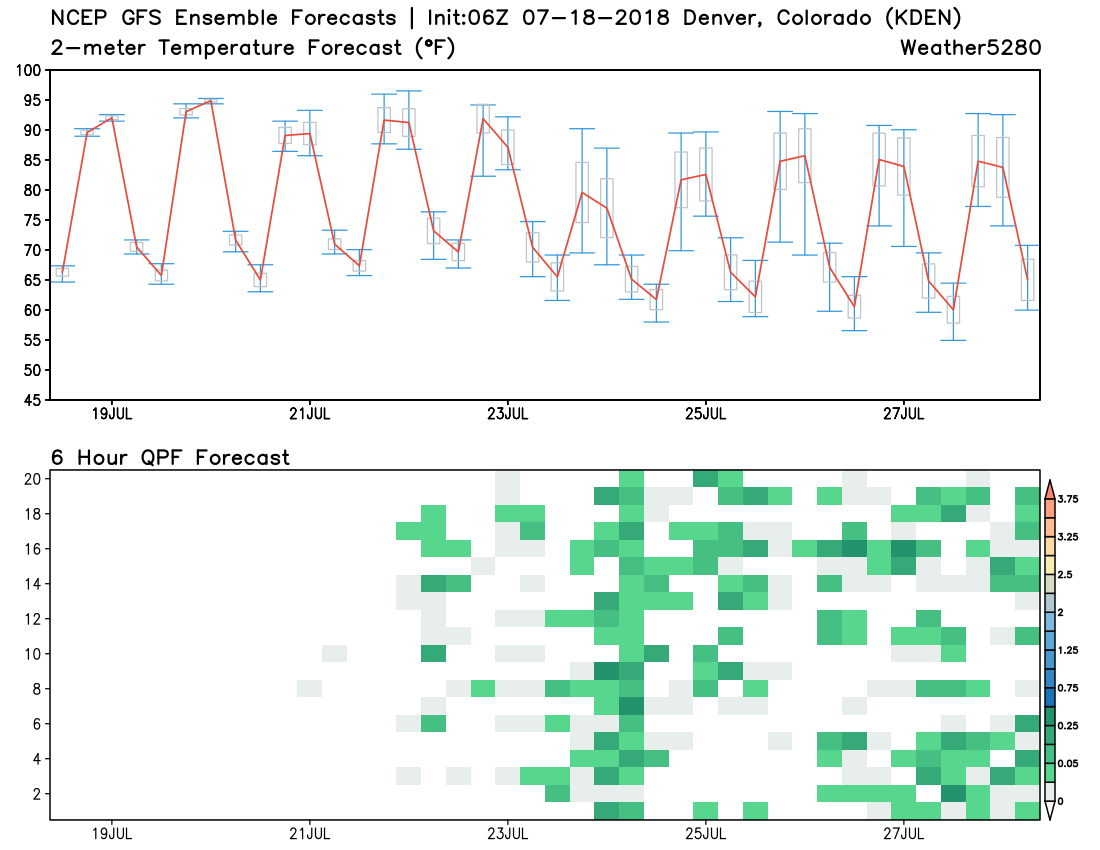 Models continue to insist relief from the heat is on the way for much of the remainder of the month, though I remain skeptical. IF we can get some rain, that'll certainly help. If you live east/northeast of Denver I think your chances of seeing a period of cooler (it's summer, so still warm) temperatures over the next couple of weeks is greater than those right along the Front Range. The EURO shows quite a flip in temperatures over the next two weeks across the eastern 2/3 of the country, though I think the western/southwestern extent of that cooling is in serious question. At any rate, even if we can drop to near-average for longer than a day I'd be happy. Let us hope.