The long-advertised cold front is on the way, situated over central Wyoming as of early Saturday afternoon: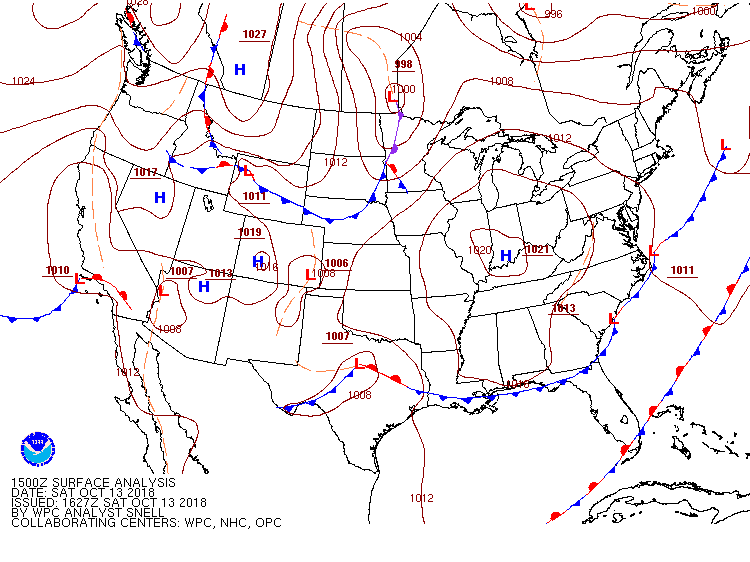 Ahead of the front temperatures are quite warm. We've climbed into the upper 60s at our station in Denver, with most of eastern Colorado reporting 60+ temperature readings this afternoon: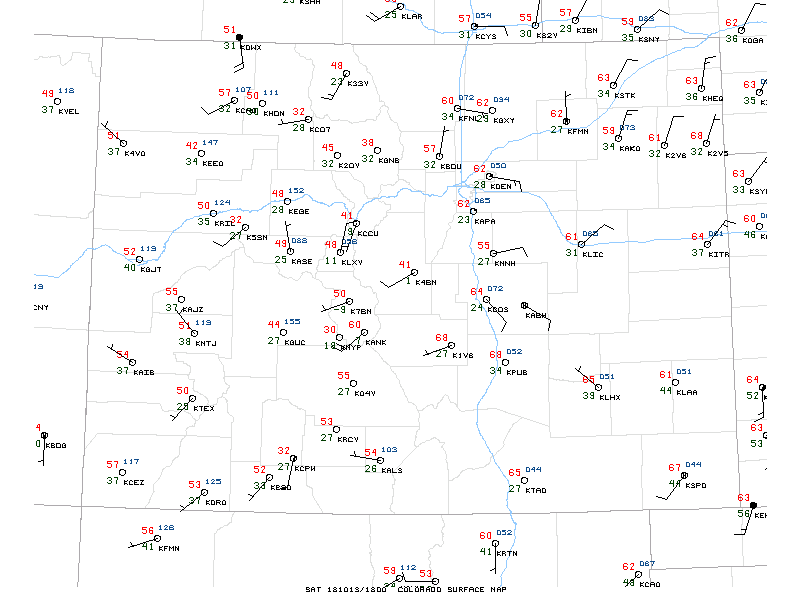 Overall only minor adjustments needed to the going forecast. A Winter Weather Advisory goes into effect at 8pm tonight, and continues through noon Sunday. Latest data suggest a slightly longer duration duration event, which could mean we keep snow showers going later in the day Sunday than previously thought –– especially over the southern and western forecast area.
Let's take a look at the latest 3km NAM forecast for timing. Overall we think this model has a pretty good handle on this storm.
It's got the cold front and rain/snow behind it moving through northern Colorado at 02z Sunday (around 8pm this evening local time):
By midnight this model shows the front pretty well through the greater metro area, with snow becoming widespread across northeast Colorado: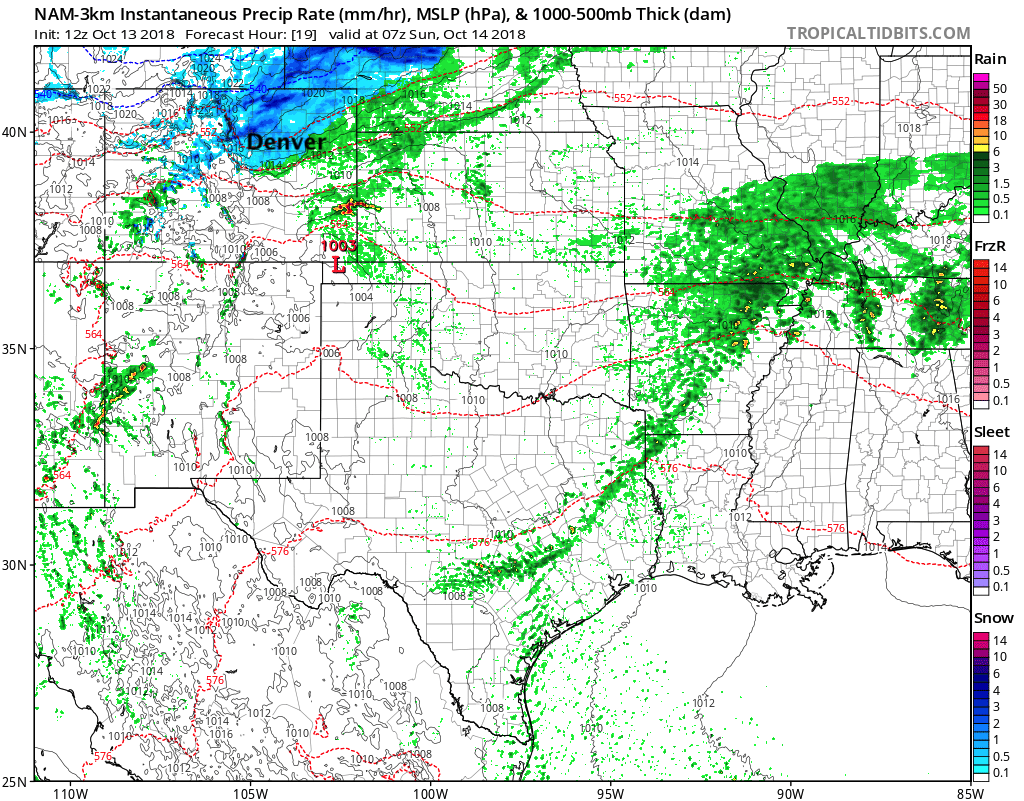 By late Sunday morning we see the heaviest snow moving south of the northern urban corridor, and focusing heaviest snowfall across the southern Rockies and southeast Plains: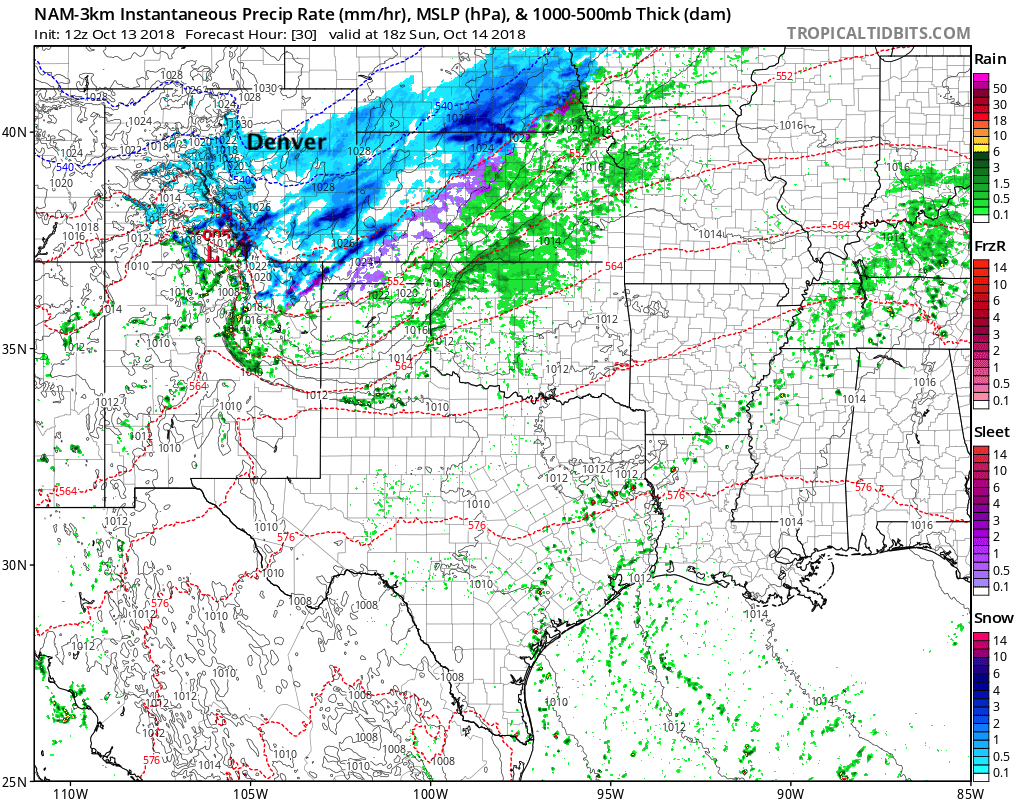 ...with snow gradually decreasing in coverage and intensity Sunday afternoon and evening: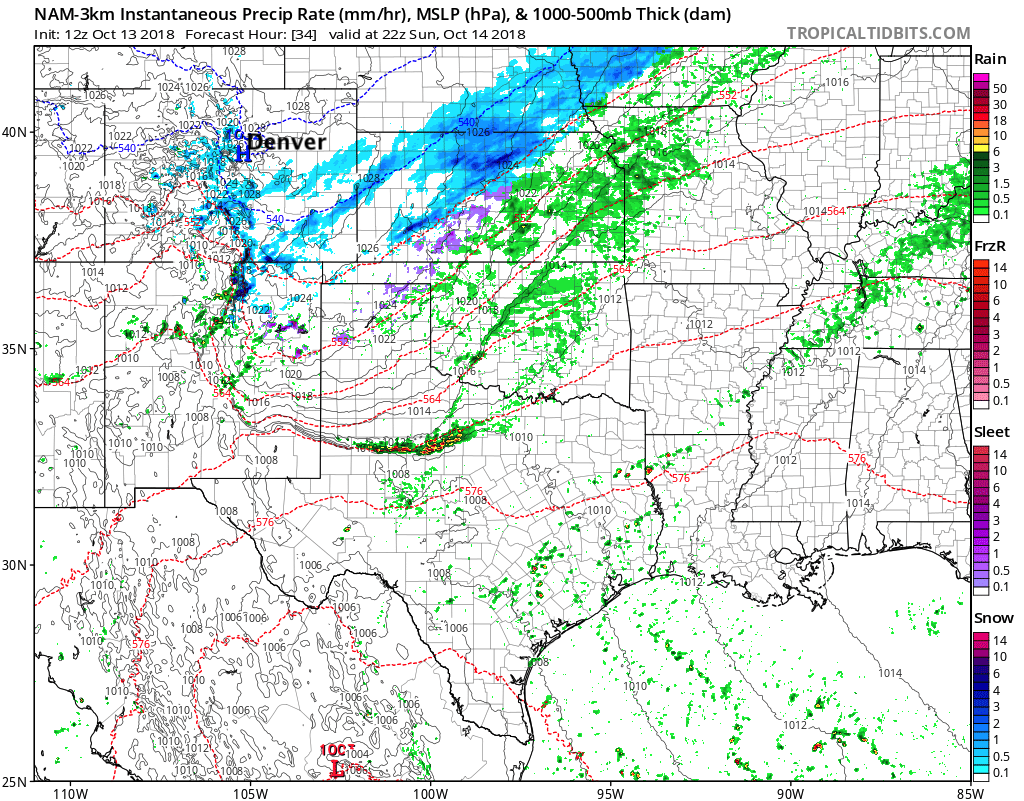 This particular model has lows across the northern urban corridor bottoming out between 10 and 15 degrees early Monday. This fits with most guidance at this time. The MOS GFS is 15°F for a low Sunday night in Denver, while the NAM MOS is coming in at 12°F for Denver. We'll lean toward the 15 to 17°F range for now... but I'm not sure it matters all that much: it'll be cold.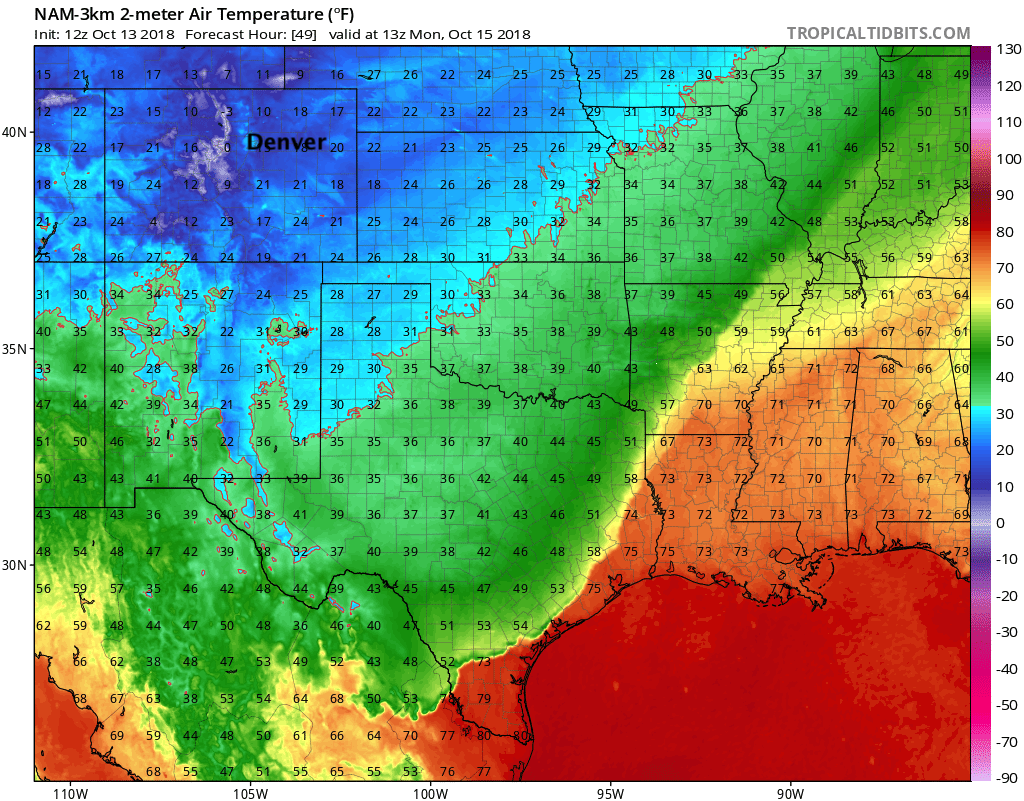 As for snow totals, we won't be adjusting our numbers from yesterday. The two gotchas will likely be high snow ratios (likely not 10:1 with this system), vs warm surface temperatures. How much sticks, how much melts, etc. We continue to think those along and west of I-25 stand the best chance at over-achieving, especially if you end up under a heavier snow band tonight. Here we'll continue with 3 - 6" from the interstate up to the foothills/Front Range mountains, where we'll likely see more 4 - 8" (Boulder?) and eventual 6 - 12" accumulations. Along and and east of I-25 we'll continue with 2 - 5", despite the temptation to boost those totals a little.
Could we see 6" in downtown Denver? Absolutely. We just don't think it's the most likely scenario. Somewhere in the 3 - 5" range feels better, even with higher ratios.
As a reminder, here's the snowfall forecast we issued yesterday: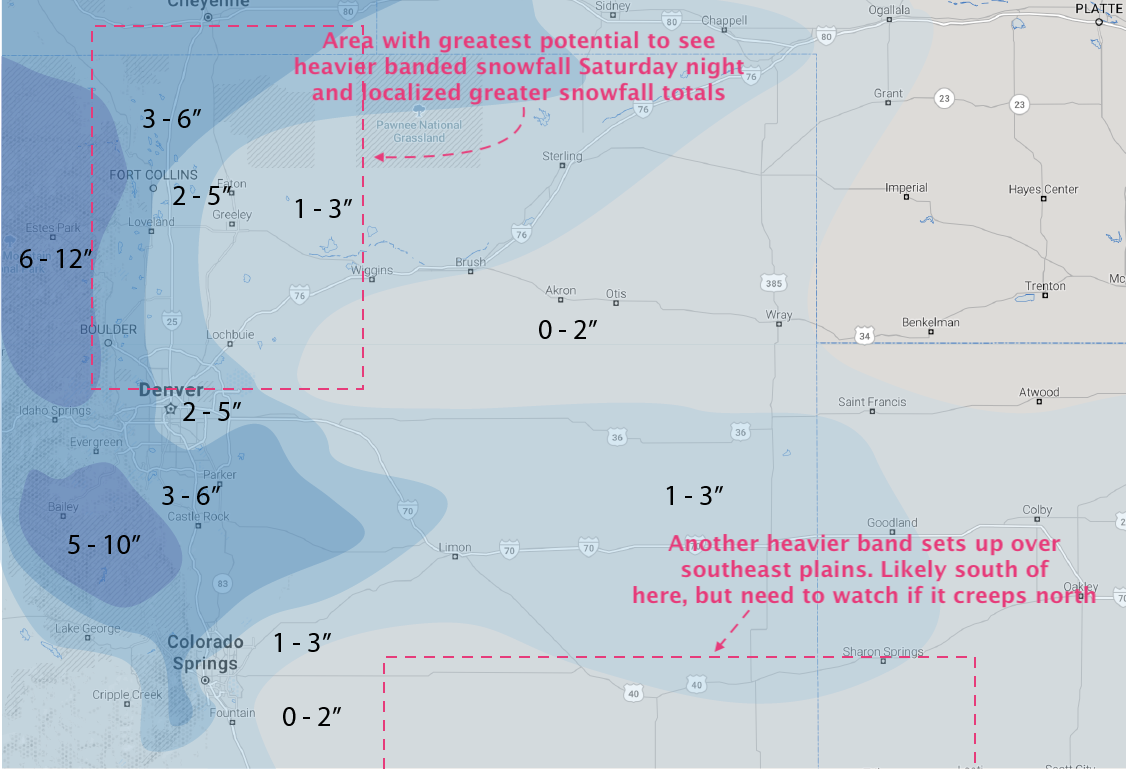 If the EURO is correct, its mean ensemble forecast has been 3" (at 10:1) in Denver for days now, we'll just sneak in with a good forecast. At 15:1, which appears likely, that would be 4.5" in Denver. If instead it's running low with totals, then we'll bust –– its deterministic has been coming in closer to 6" at 15:1 for recent runs. In either event, I think impacts remain the same: first widespread snow event of the season, with bitter cold air in place, and likely tough travel across much of eastern Colorado from late tonight through Sunday.
Let's see how it goes! Please share your reports and photos below.