After a high of 60 degrees just after noon today, temperatures have fallen into the 30s and 40s across the region behind the passage of the front and associated rain showers.
Overall, not much change to the going forecast for several days now. Impacts continue to look minimal for the greater Denver area, with a 40 - 50% chance of snow showers continuing through the night. Any accumulation across the metro area is expected to be light, with most neighborhoods not seeing any.
Short term models show the best potential for some snow to accumulate east of the mountains occurring along the Palmer Divide southeast of Denver, and across the far eastern plains as we've discussed. Here conditions will deteriorate as we head into Saturday night, with a Blizzard Warning in effect for far eastern Colorado and Western Kansas. Snow totals will generally be light across the plains, but strong winds could mean reduced visibility for several hours tonight. Please avoid travel east from late tonight through early Sunday morning if at all possible.
The latest HRRR shows this well. Little to no accumulation for the northern urban corridor, but a bit possible between Denver and Colorado Springs tonight, with best chances east.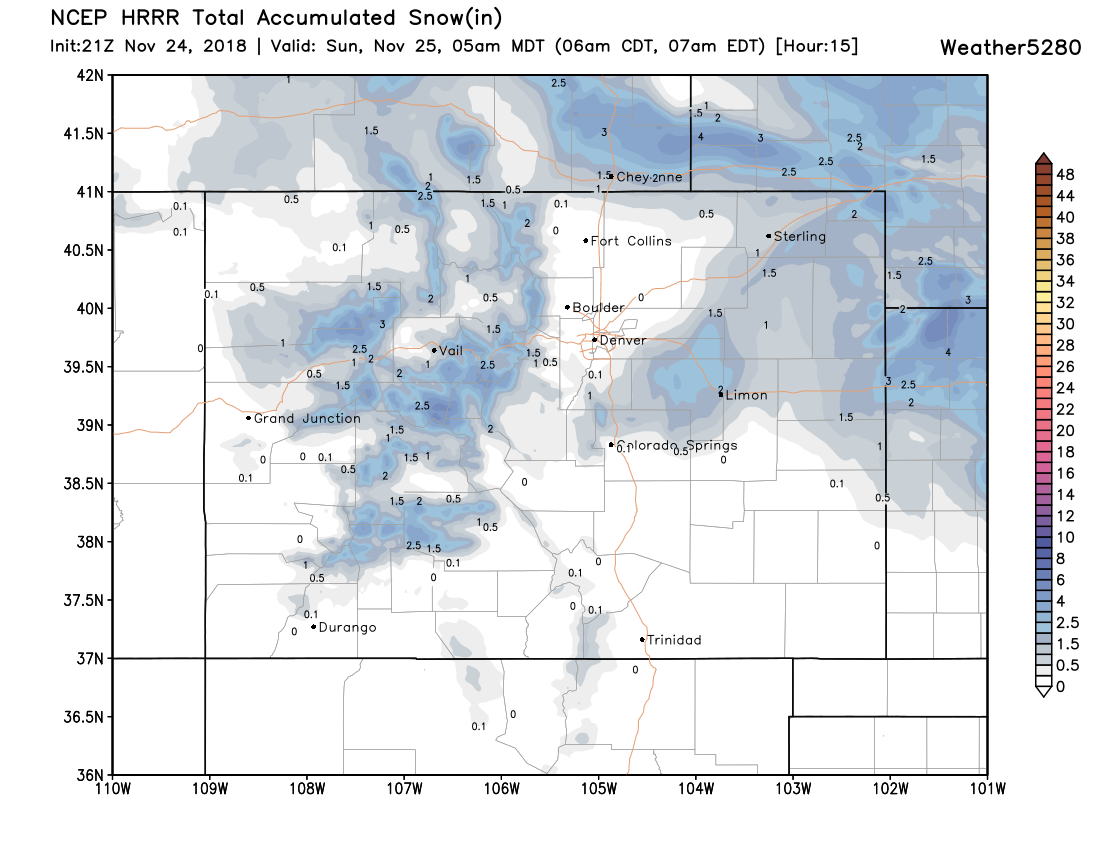 The 3km NAM shows a similar look, with perhaps a 1/2" to 1" or so for Denver's southern suburbs.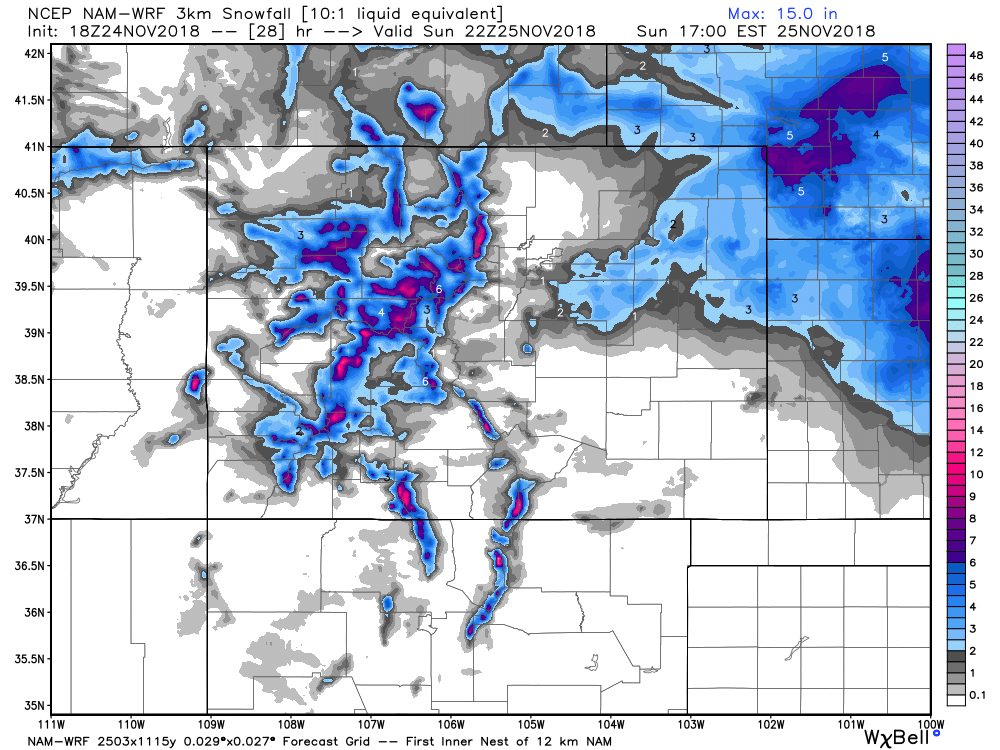 For the mountains, the snow continues. A Winter Storm Warning remains in effect for much of the high country through 5am Sunday, with upwards of a foot of snow for many locales before all is said and done. A similar message to travelers considering heading east tonight, if you can avoid traveling west into the mountains until Sunday, please do. I70 has been snow packed and icy all day.
Good news for skiers if you managed to get up there before the roads turned bad however... with 8" today so far at Loveland Ski area: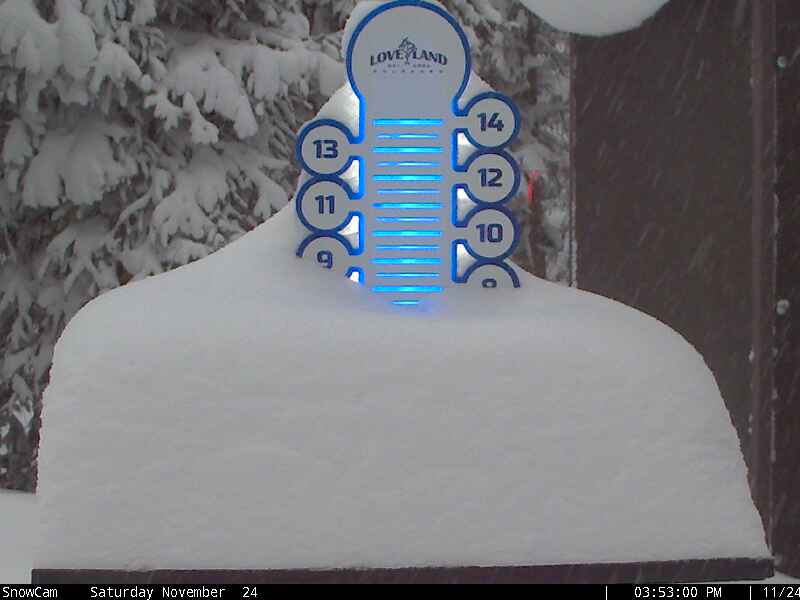 And a heck of an opening weekend at the Crested Butte!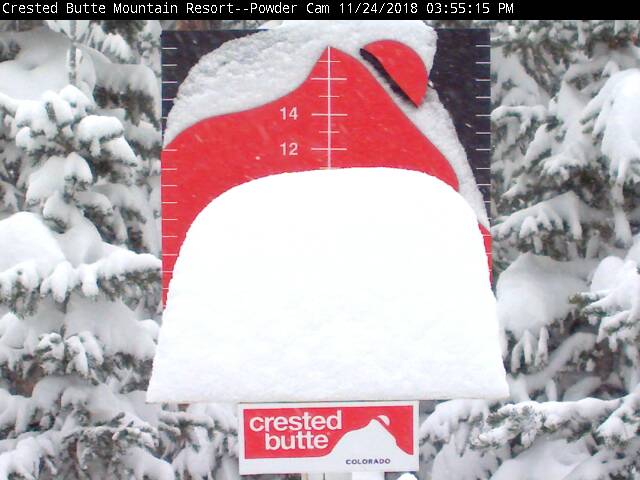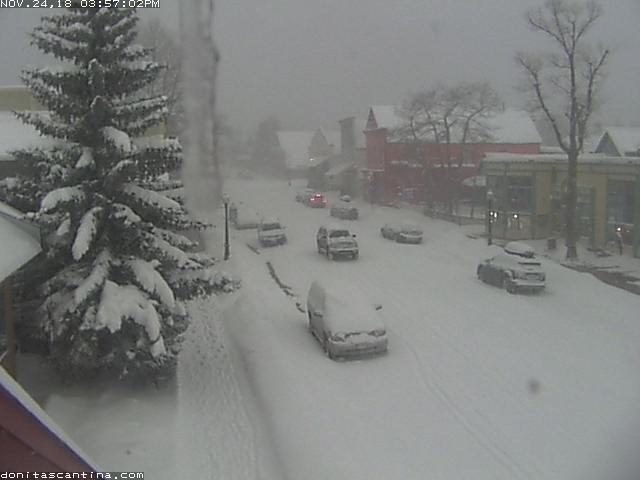 Quieter weather returns to the state on Sunday. Temperatures will be chilly in Denver, but sunny. Highs in the 40s for your Sunday and Monday.