With a 972mb(!!) low over Southeast Colorado this morning, and a more than 34mb pressure drop since the same time yesterday –– we've more than accomplished explosive cyclogenesis on the plains, especially given our latitude. An incredible map from the SPC this morning of our storm: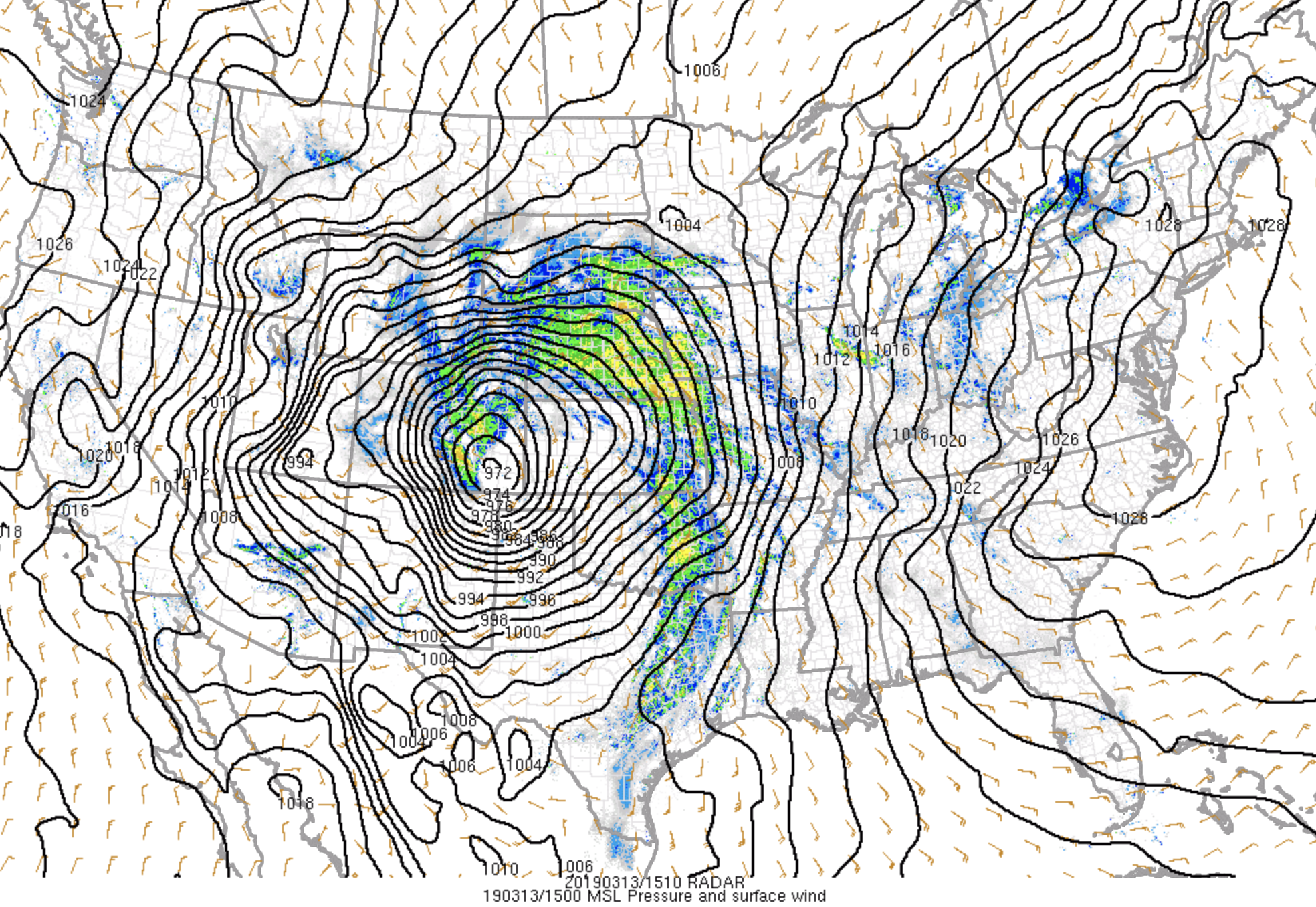 It's right in the sweet spot for heavy precipitation across the northern urban corridor, and that's exactly what we've seen since early this morning. At our station we picked up 0.49" of rain before transitioning to a wet snow at 9:30. So far nothing sticking in town, but surrounding suburbs where we've seen slightly cooler temperatures and snow for a bit longer this morning are already reporting some accumulation. We are down to 35deg at our station, so more productive snowfall should be forthcoming.
Winds will continue to increase through the afternoon across eastern Colorado. The latest HRRR high-resolution model shows strongest winds for the Denver area during the early to mid afternoon, before gradually weakening Wednesday evening: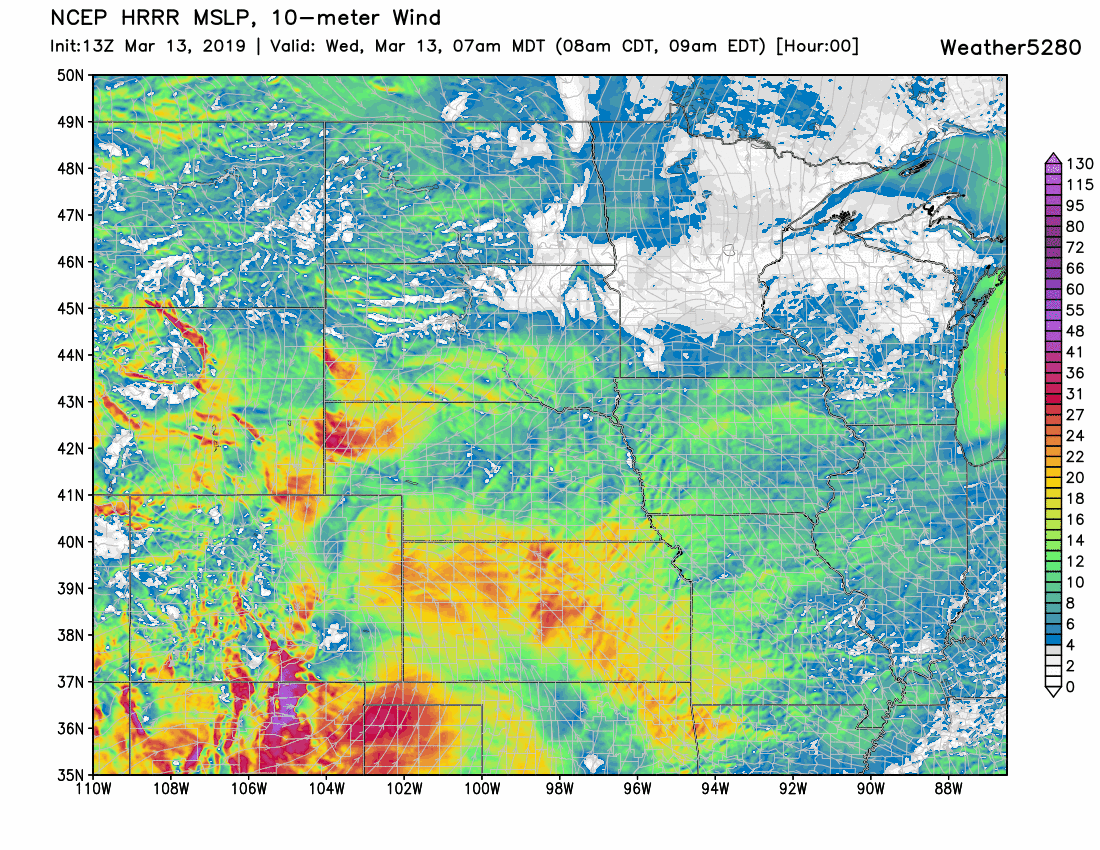 We've already seen a gust of 53mph at Denver International Airport this morning and the winds are only expected to increase through early afternoon: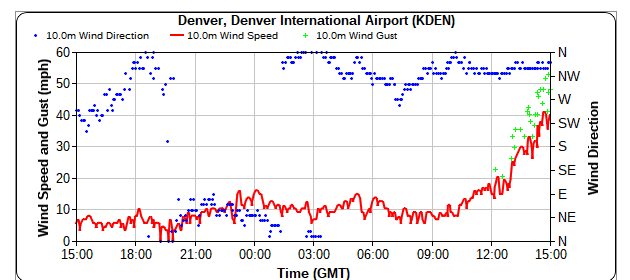 Needless to say, travel is going to be a mess through the remainder of the day of downright impossible. The radar this morning shows the slow transition over to snow –– with the Denver area being the last to change along the urban corridor. This radar will continue to fill in through the early afternoon, before the heaviest precipitation begins to move east: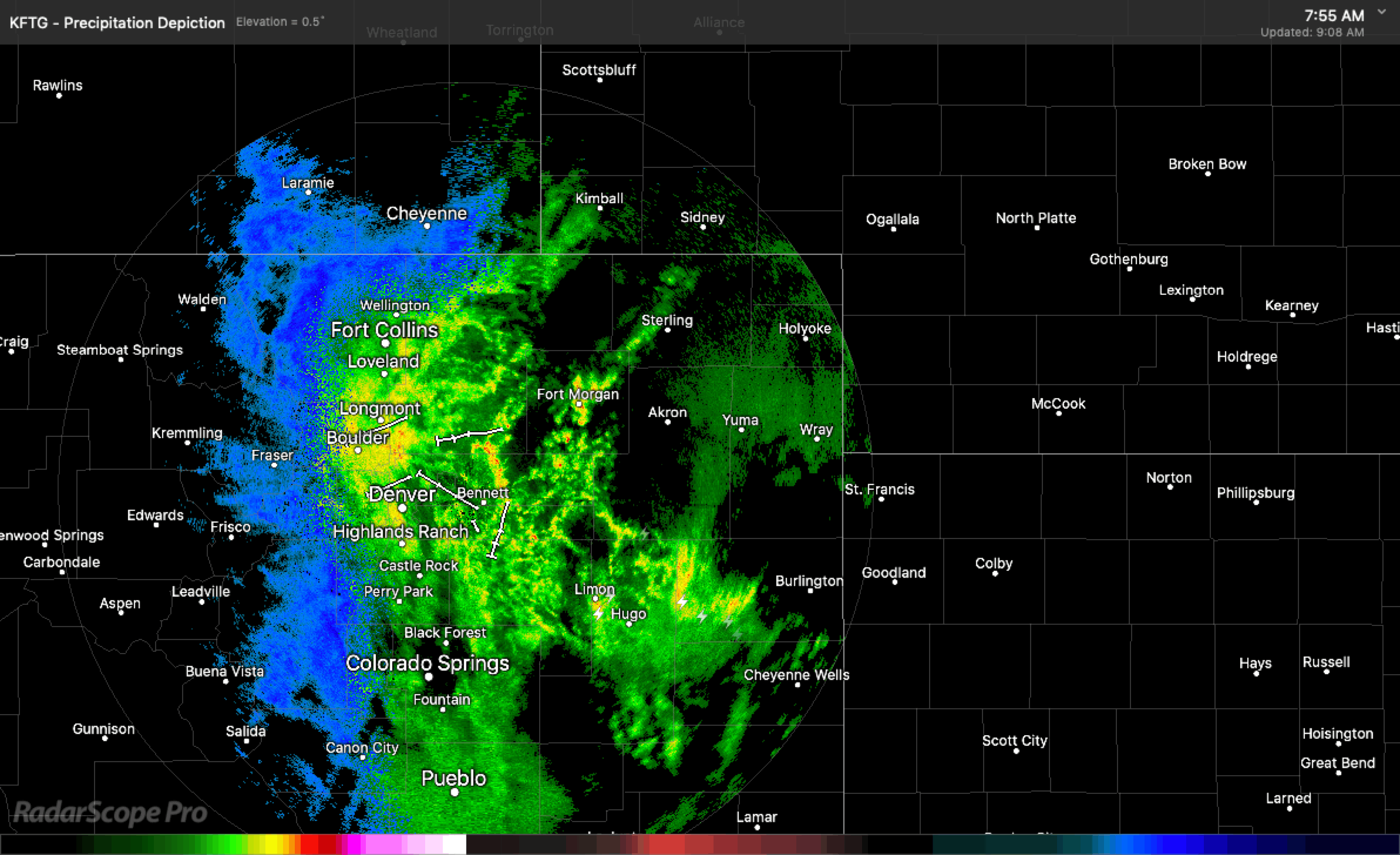 Temperature issues are real, but we continue to think our forecast will do just fine in most locations. Where we're short, the winds and impacts will still be quite impressive so no change this morning to our forecast we've been running for the last several days.
For what it's worth... the latest HRRR shows we'll be just fine. It has little snow accumulation through 10am, but ends up with the following totals by 10pm tonight. Pretty inline with our outlook: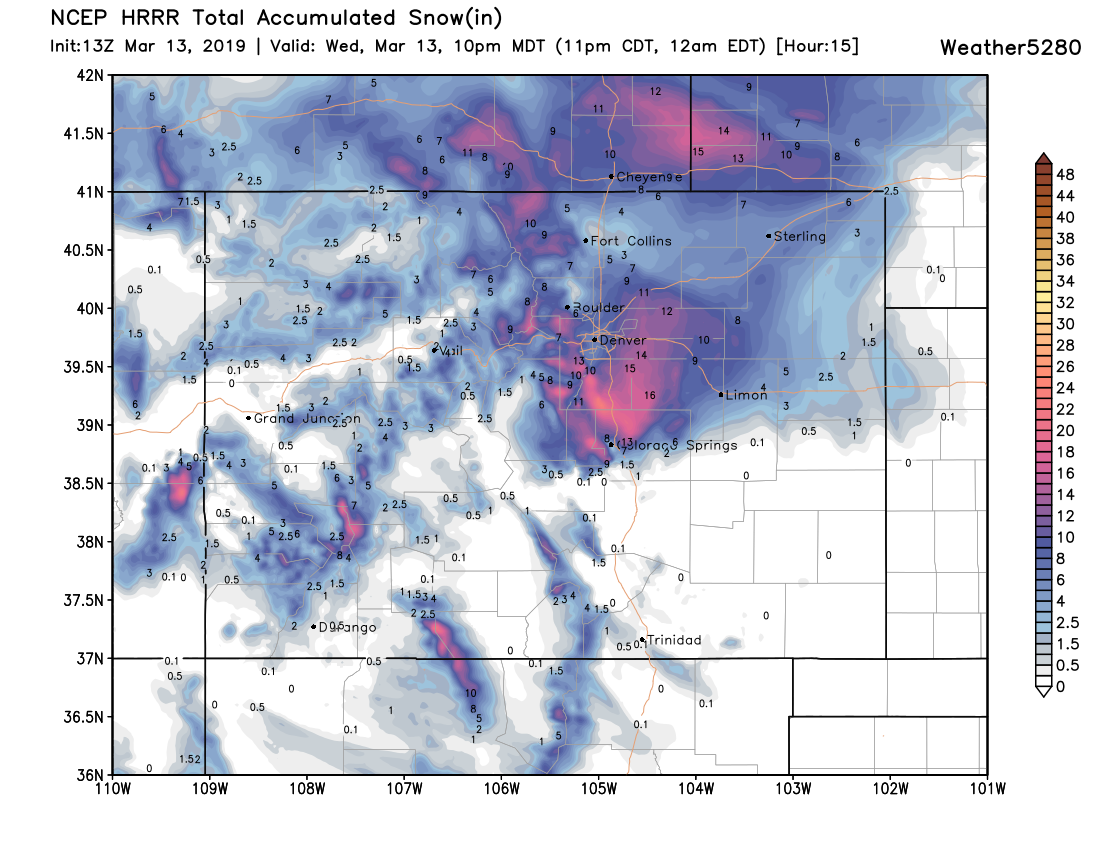 This morning's 3km NAM model shows the same: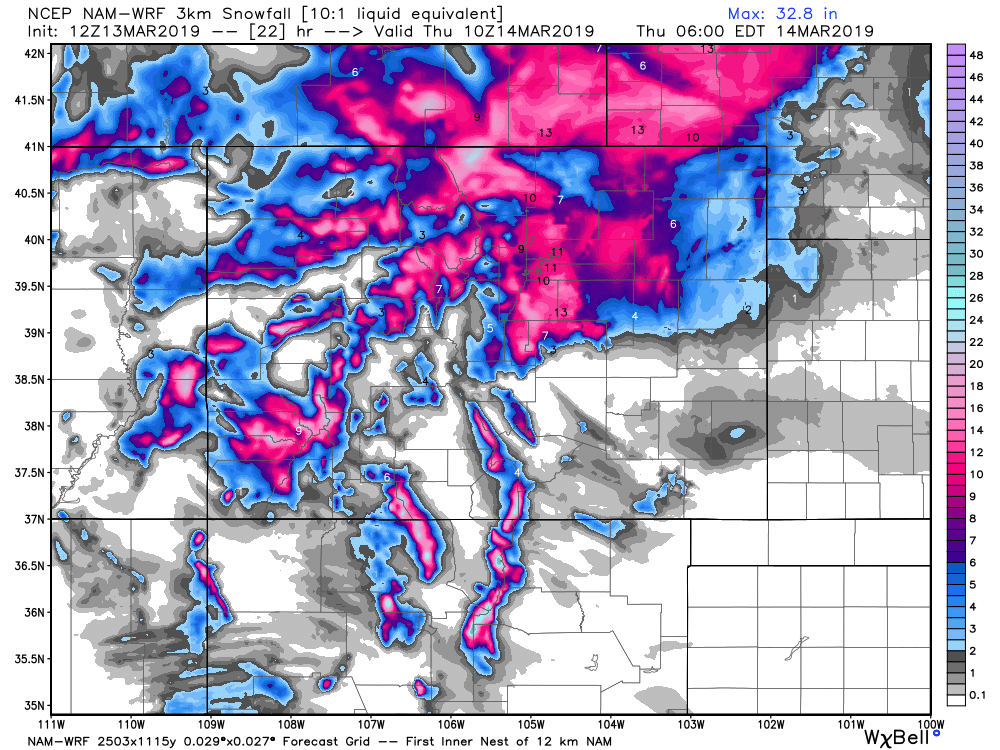 So really, if we don't see some good snow accumulate today it looks like it's because temperatures failed to cooperate –– especially in within the city limits. But until there's a bust, we march forward with our forecast. Let it snow!
Please, please, please share your reports in the comments below! We love the updates.