Chances for thunderstorms increase Tuesday with chances of rain and snow showers expected through early Thursday.
Let's begin with a quick hourly timeline of Tuesday's thunderstorm activity: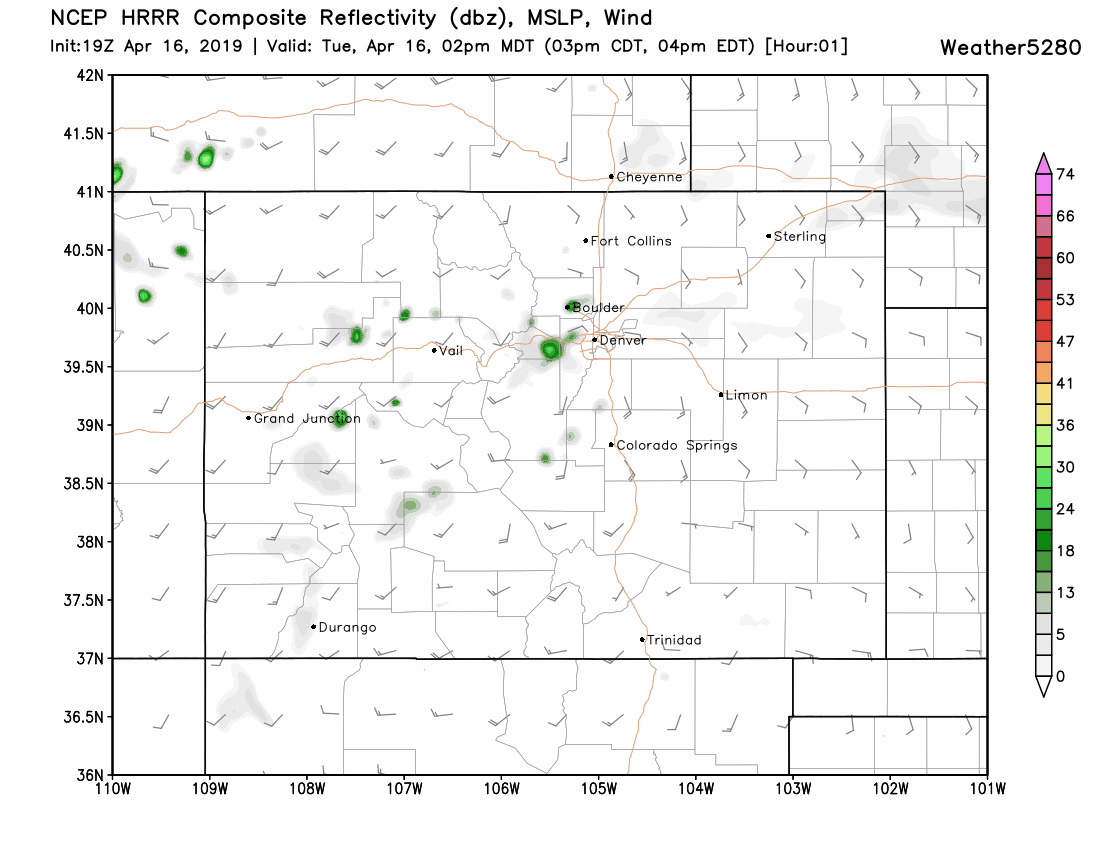 Based on the above, those areas that do see a thunderstorm may report
moderate rain, gusty wind, and hail from the stronger storms.
We mentioned in this week's SOTA to expect a system to pass through this week. Today's thunderstorms are the initial part of that storm system.
Here is a general look at the system from the perspective of the surface (top animation) and the middle atmosphere (bottom animation) from Tuesday morning through Thursday morning.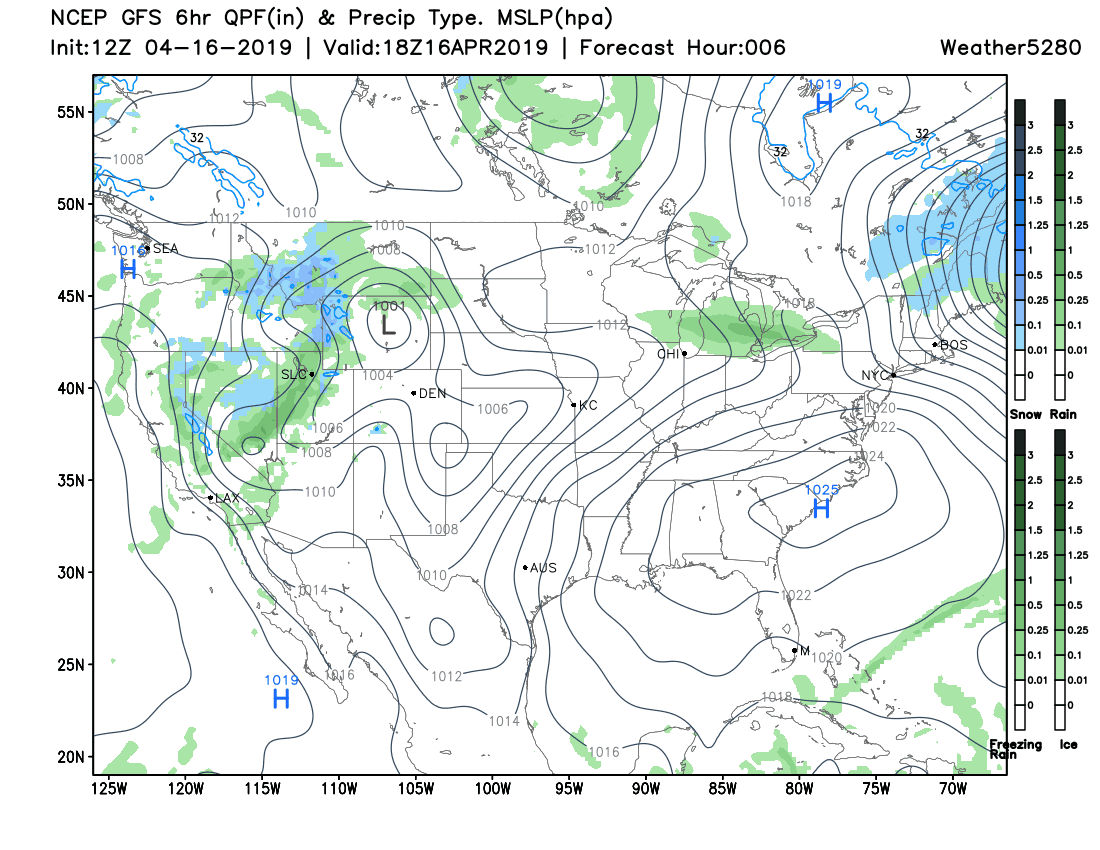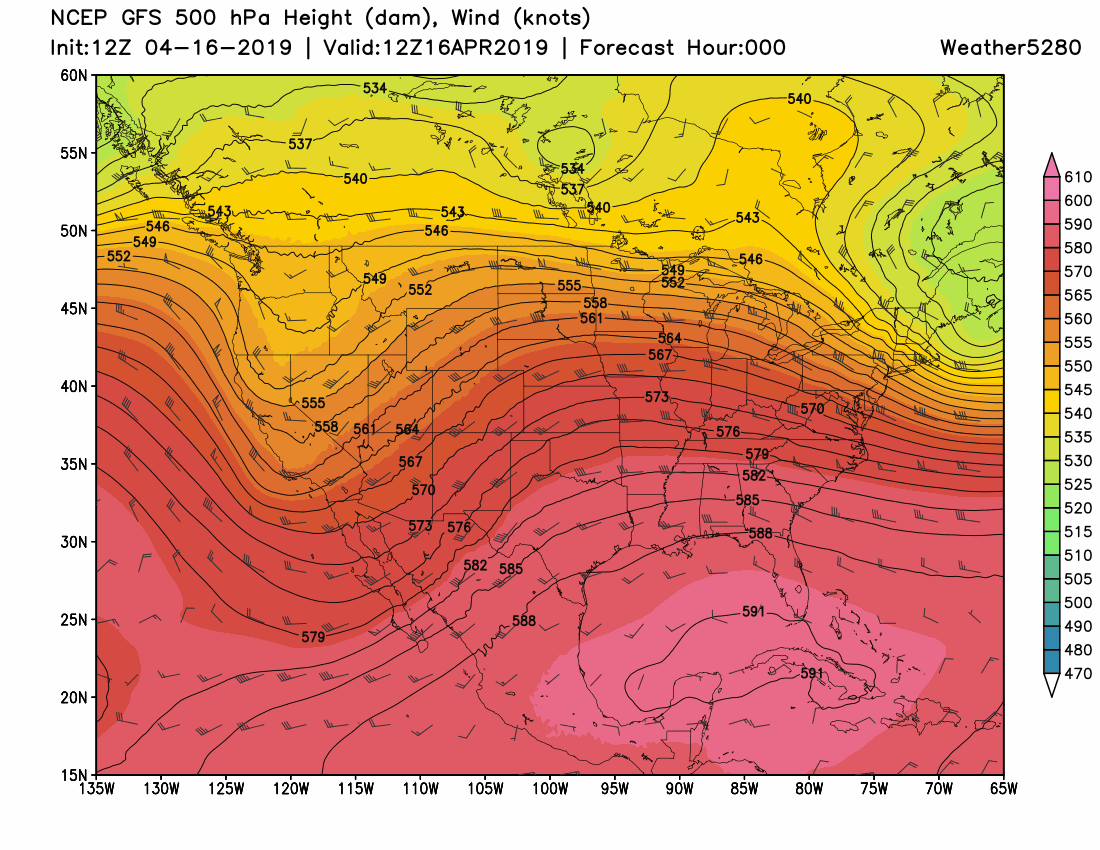 From the above images, you can see rain (green areas) and snow (blue areas) quickly pass over portions of Colorado through the next couple of days, and the second animation shows a 'wave' - trough - to pass over Colorado but developing into something stronger east after the system leaves the state.
As a comparison to last week's snow/rain event, this is much weaker and isn't likely to deliver moisture to everyone. On that note, here is an estimate as to the total precipitation (top image) and the total snowfall expected (bottom image) to accumulate the next two days: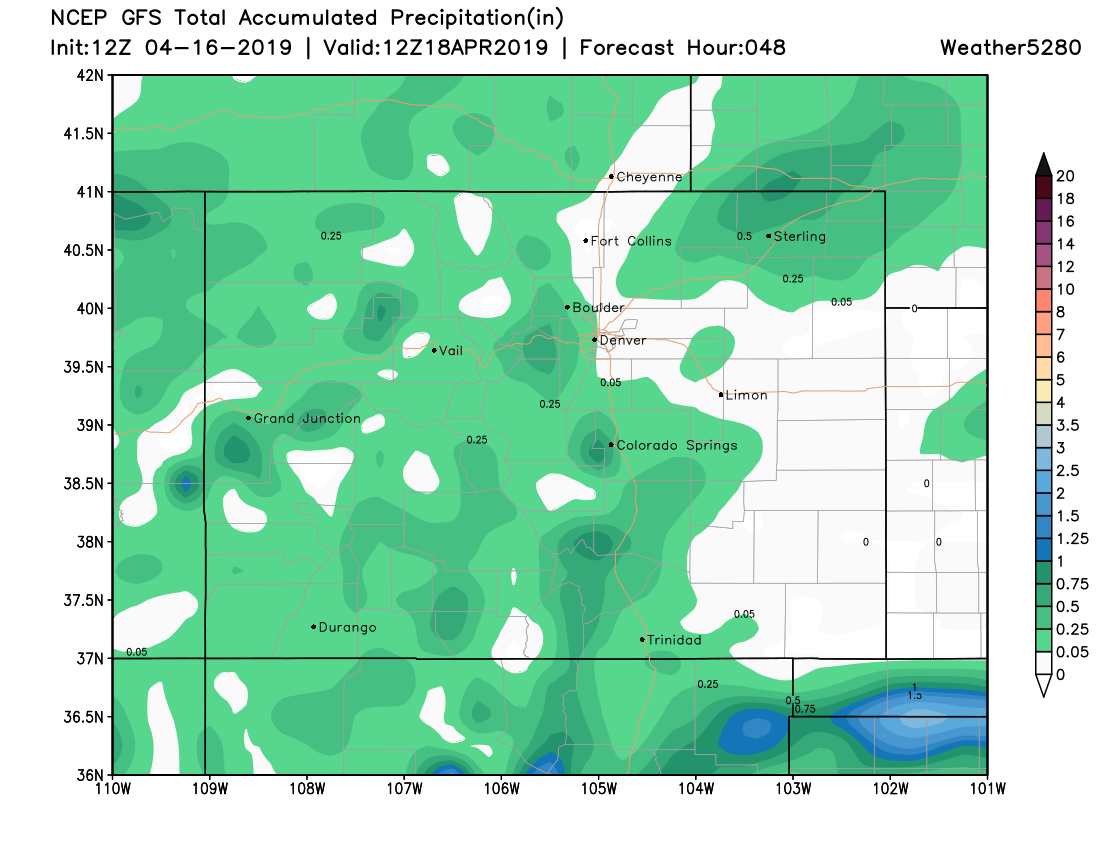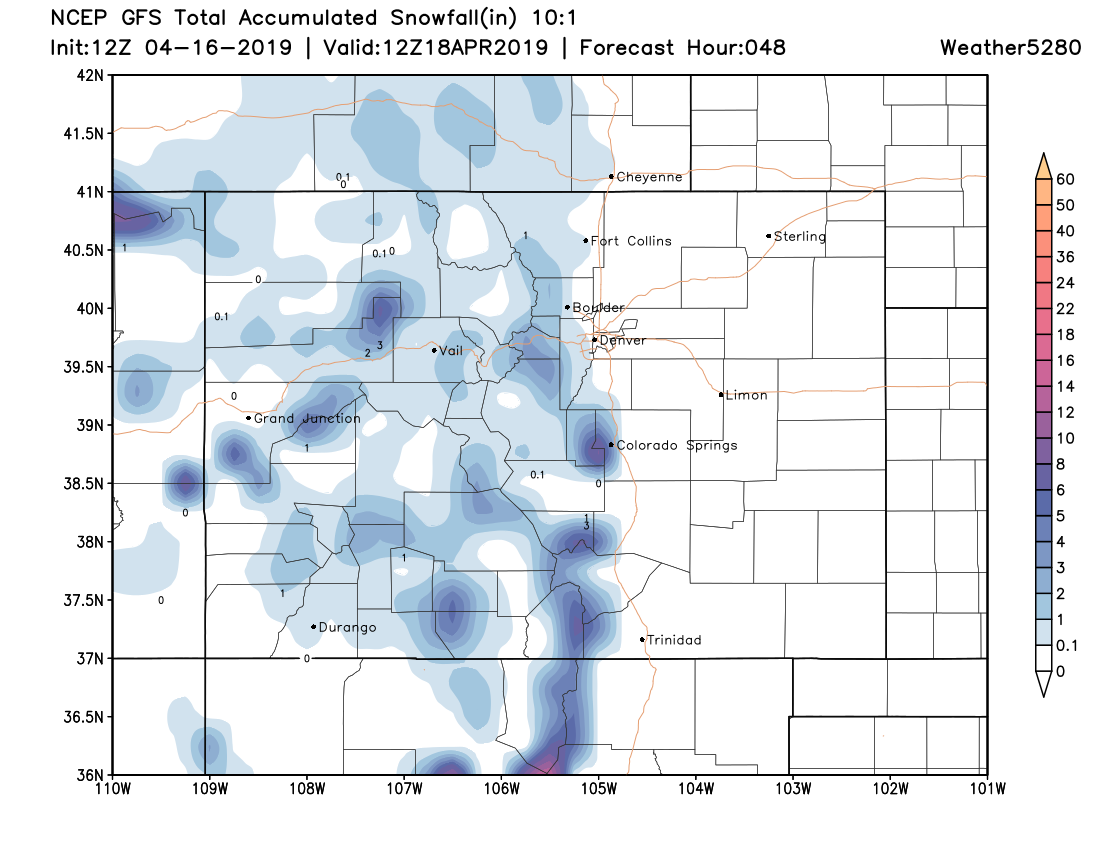 From these accumulation maps, you can see that not all areas will get rain and snow; it'll be mostly the western half of the state and a few sections of plains.
We are watching for a potential system to bring wet weather to your Easter Weekend, too. This snapshot shows you midday Sunday with rain depicted in green and snow in blue: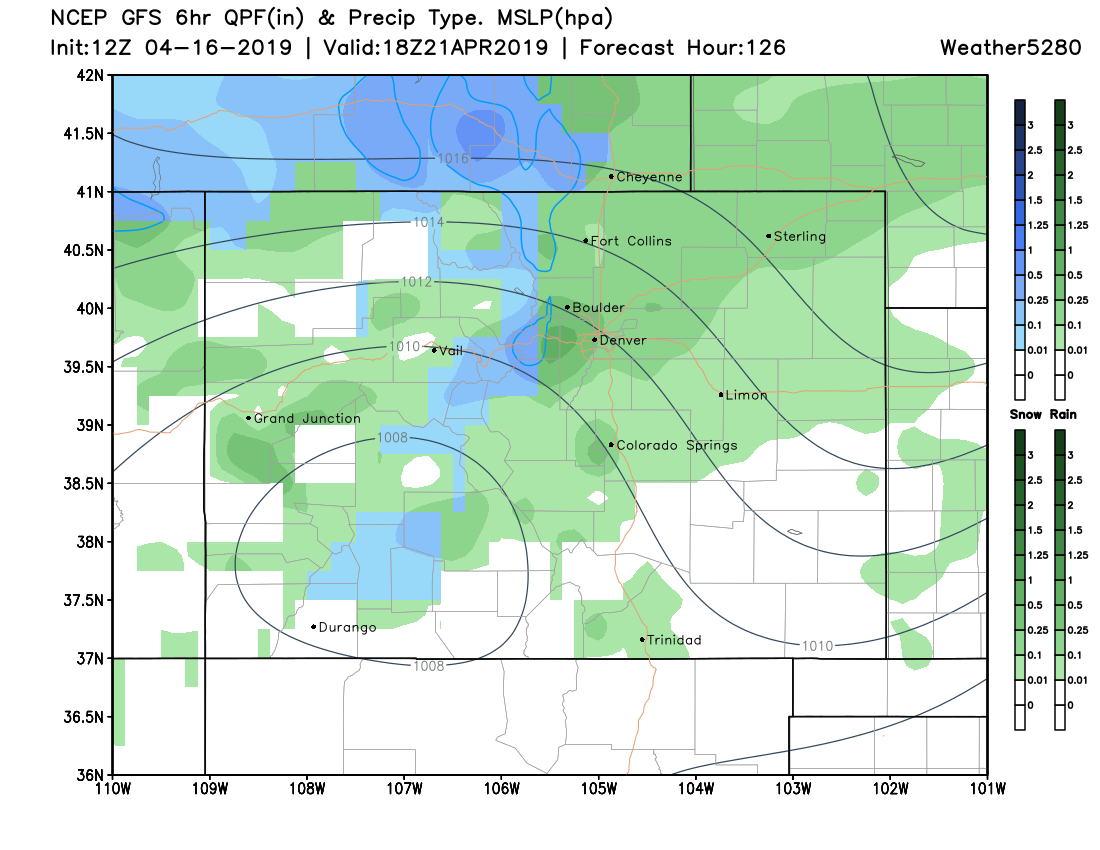 It is safe to say you should move your outdoor plans to Saturday based on the weather outlook. We will post details of the weekend forecast as we get closer.