The going forecast remains track as wet and cool weather will continue to dominate the pattern across the state through much of the remainder of the work week.
At our station we picked up 0.1" overnight Monday, with an additional 0.17" so far today. Temperatures have fallen into the 40s in Denver as of early afternoon, which is about where we'll be for highs both Wednesday and Thursday.
Additional precipitation through the end of the work week will range from a few tenths of an inch to over an inch depending on exactly where the heavier showers end up. Generally speaking, we like the setup for the greater Denver area and immediate foothills to see some of the best moisture over the next 48 hours or so, with some healthy totals expected in some areas. The WPC outlook through Friday night looks pretty good for precipitation:
Some of that precipitation may well fall in the form of snow, especially for elevations greater than 5,500 feet. Latest guidance shows moisture increasing through the day Wednesday with rain mixing with snow by early to mid afternoon along the urban corridor and Front Range before turning to all snow Wednesday evening and overnight.
Like last week, many models are coming in very bullish with snowfall potential. Like less week we are less enthusiastic for those lower elevations. We do think most areas see snow by Wednesday night at the latest, but accumulations will generally be on the low side, and for the most part will stick to cooler, raised surfaces such as grass. Some icy spots are certainly possible for your Wednesday evening commute (especially if you are heading west or south out of town), and for your morning commute as well. Take it slow.
We like the look of this lower-end percentile outlook from the WPC. Several inches are possible for elevations just a bit higher and outside of the city warmth, with little accumulation along the northern I-25 urban corridor. This includes both Wednesday afternoon - Thursday morning snow potential, as well as perhaps a secondary push of snow Thursday night.
West Fort Collins, Boulder, Golden, Castle Rock, Southeast Parker, Elizabeth, Monument... are among the areas that have the best shot at perhaps 2 - 5" of snow or so, with most of the rest of us seeing a Trace to 2" event. Depending on what happens Thursday night, we could add to these totals in a few spots. It'll be soggy, wet, snow, so plenty of melting and compaction will also occur. Think last week for reference.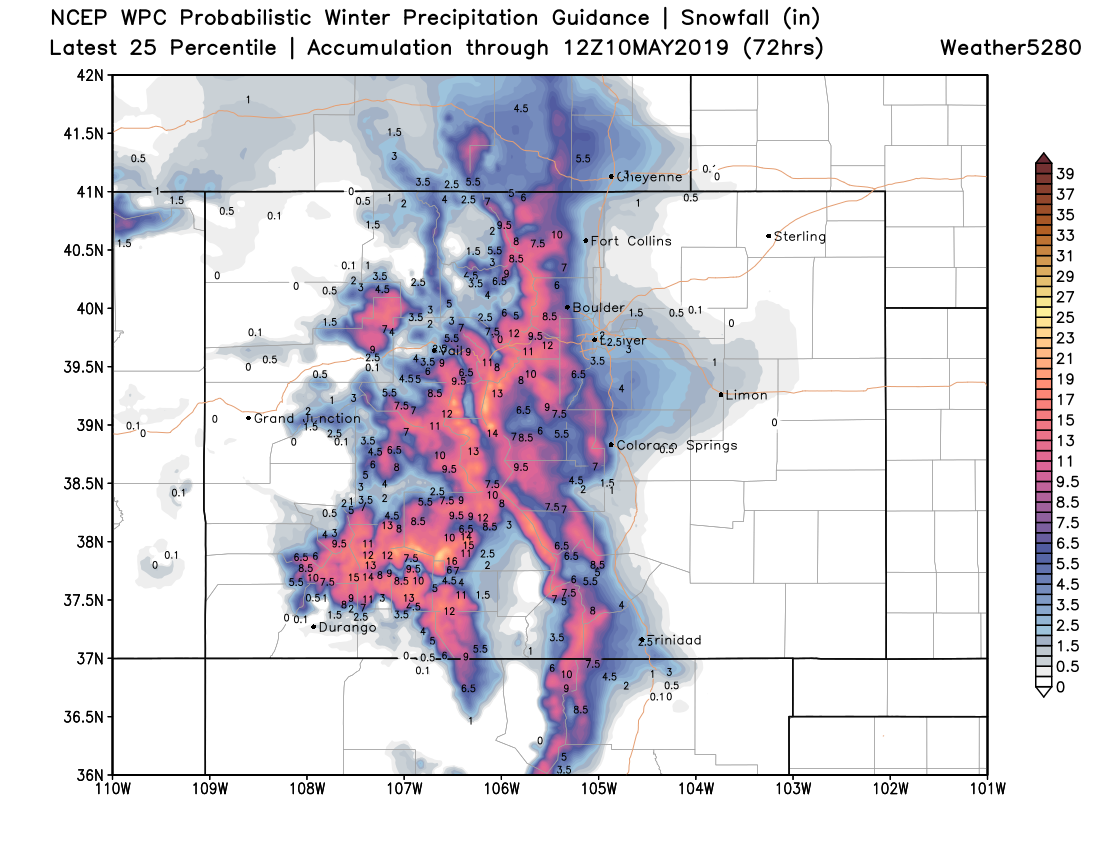 Our forecast shakes out as follows: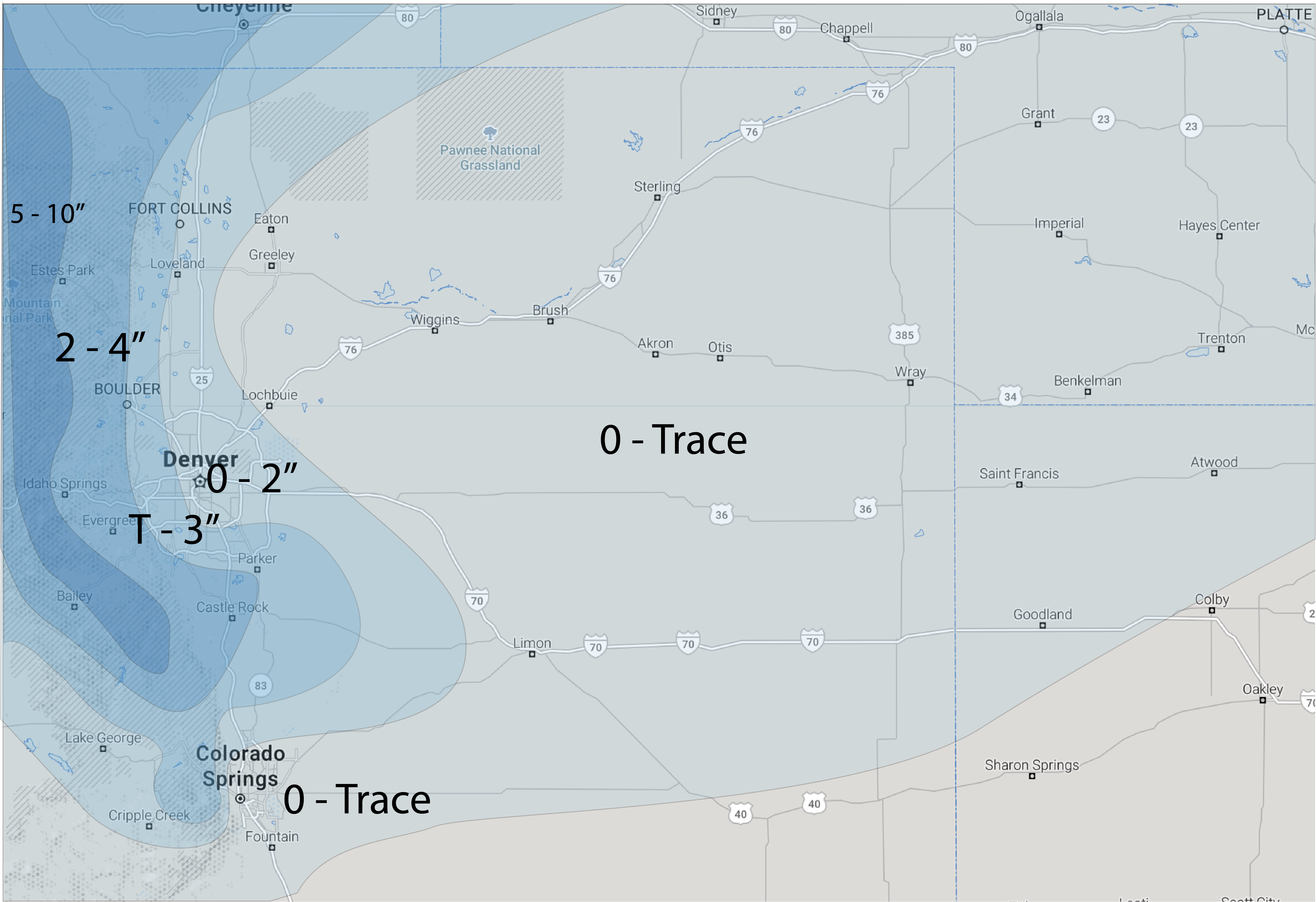 And our gamblers shake out as follows –– greatest odds for several inches showing up across the Palmer Divide:
Snow will linger into Thursday morning before a lull in the action. With rain and snow showers in the forecast Thursday night it could be we see another round of some accumulation for some, but can address this once we get through tomorrow and tomorrow night.
Temperatures will be chilly through Thursday. Look for highs in the 40s both Wednesday and Thursday with those showers, and warming to near 60 in Denver with drier conditions on the way for Friday.