Today's heat will carry into the weekend, and likely through next week as well. After a slow start to the summer heat, the upcoming period will certainly feel like mid-July across eastern Colorado.
For Denver, this will equate to a long stretch of days in the low to mid 90s, likely pretty consistent each of the next seven days or so: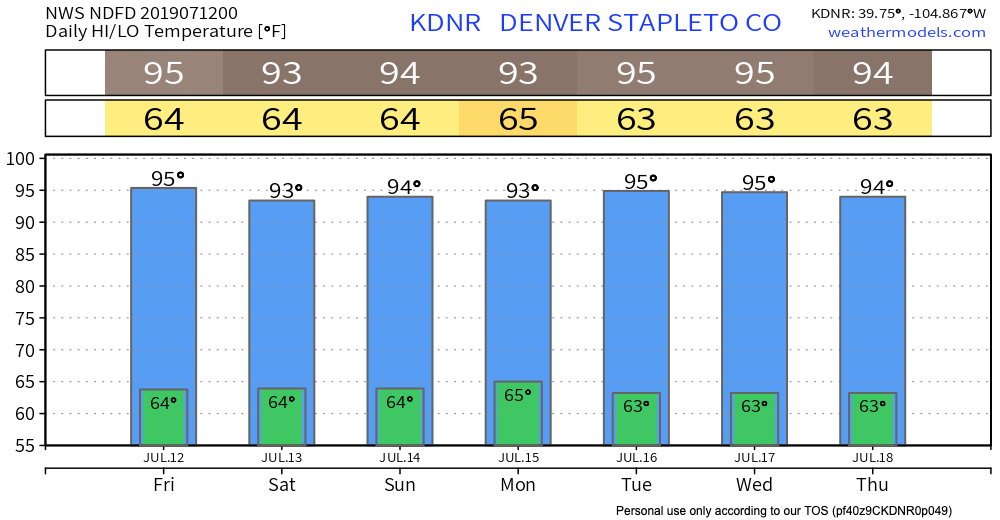 For Colorado Springs, a similar outlook but a few degrees cooler on average: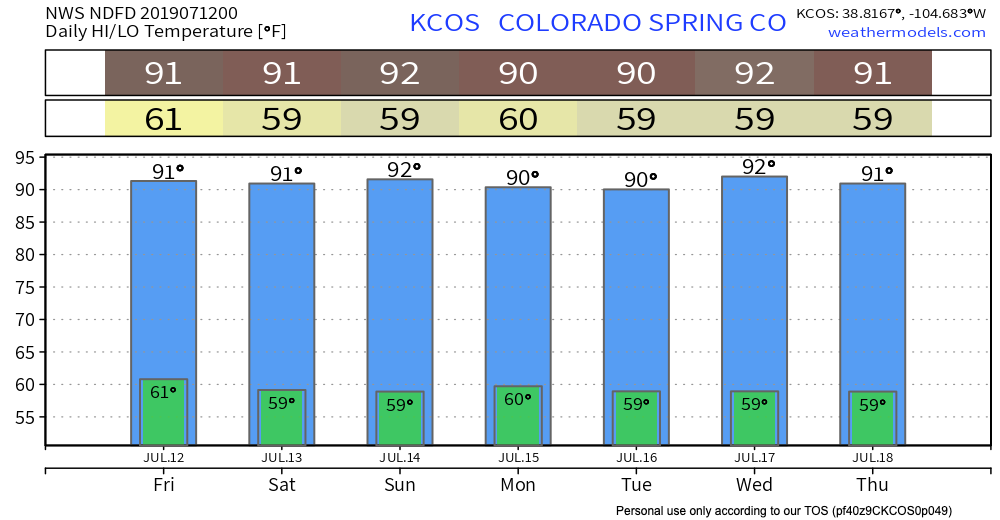 And finally, across the Northeast Plains, a lot of heat to contend with. Here are the daily high/low forecasts for Sterling: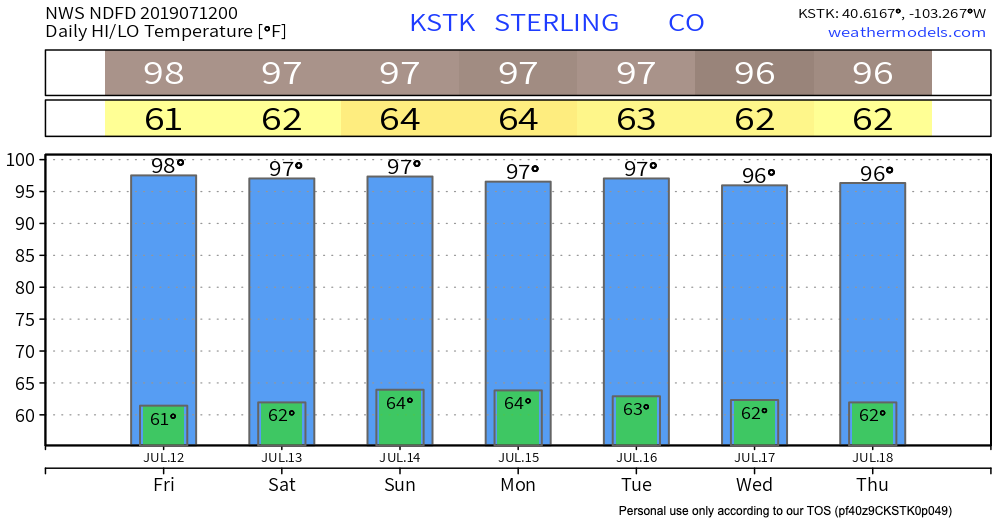 Fortunately, most days will continue to feature at least a fighting chance for storms. In fact, this weekend those chances will be in the 30 to 40% range along the Front Range. Most of the weekend storms won't produce all that much rain, however, but may at least help cool us down late in the day with some rain. Similarly to last night these weekend storms should feature plenty of gusty wind and lightning.
Both the NAM and the GFS show some decent storm coverage for the high country this weekend, but rainfall totals of any significance are scarce across the Plains. Still, the chance remains, and hopefully a few areas see more than gusty winds and lightning this weekend: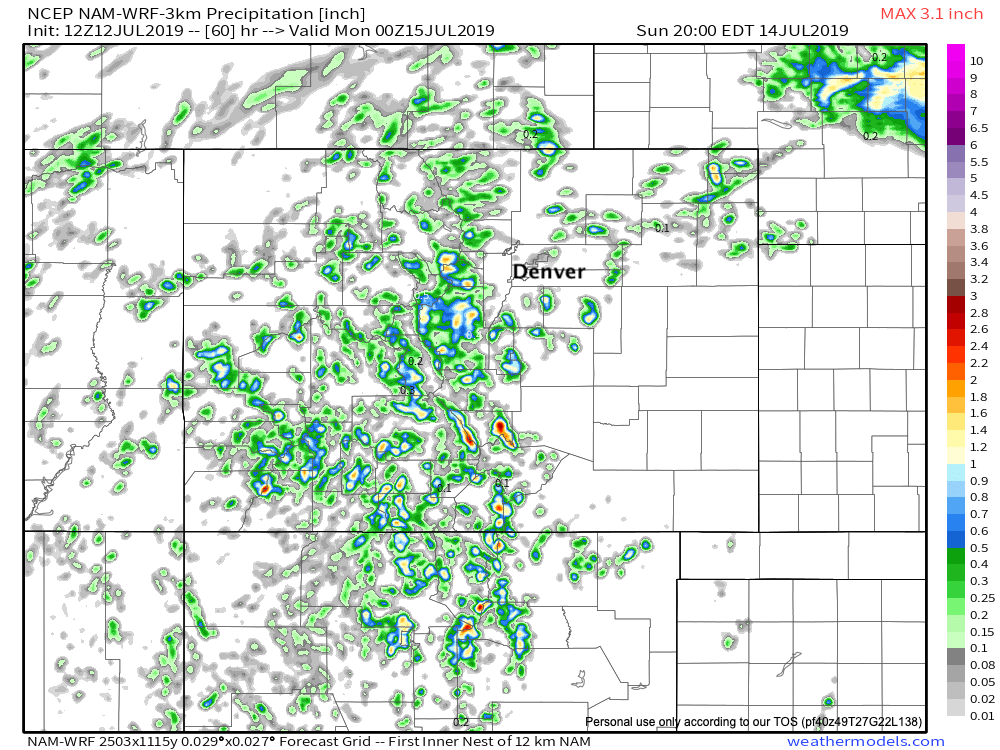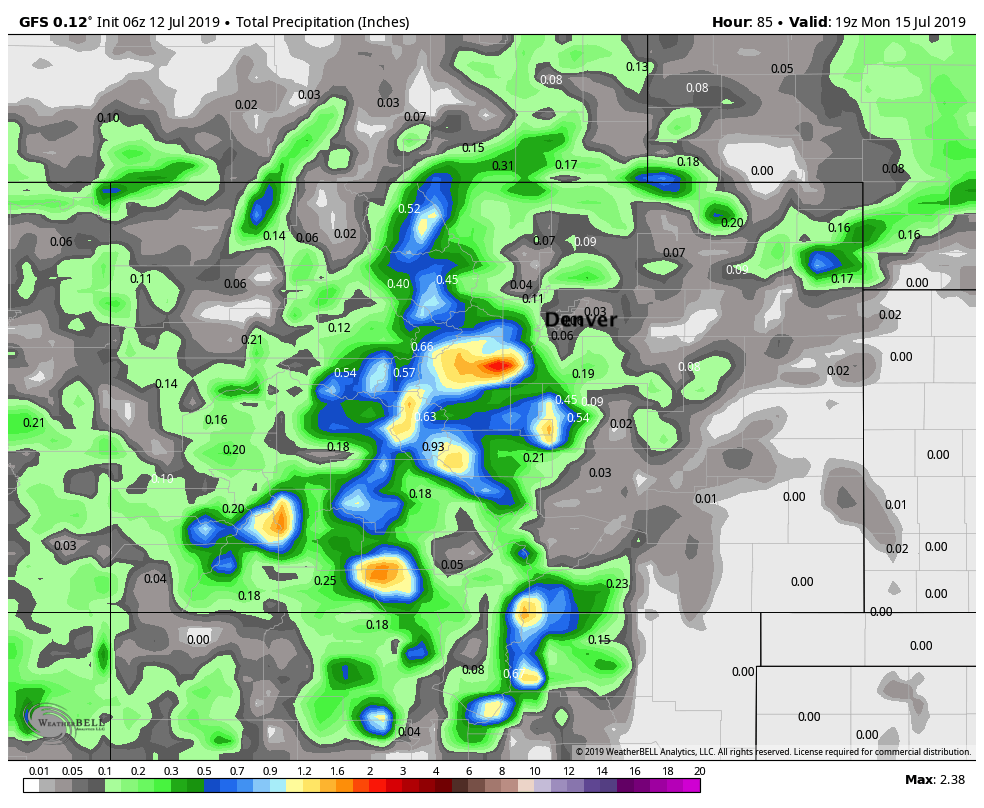 So, as we discussed in this week's SOTA, a hotter drier time is on tap indeed. Next week looks similar to this weekend, with mainly gusty, high-based storms in the forecast and plenty of summer heat to go around. Most long-range models insist we'll see some wetter weather return by the last week of July, but let's see how things look as we get closer.
For now, as we dry out and warm up, we track from a far tropical storm Barry which is set to deliver copious amounts of rain to Louisiana in the coming days: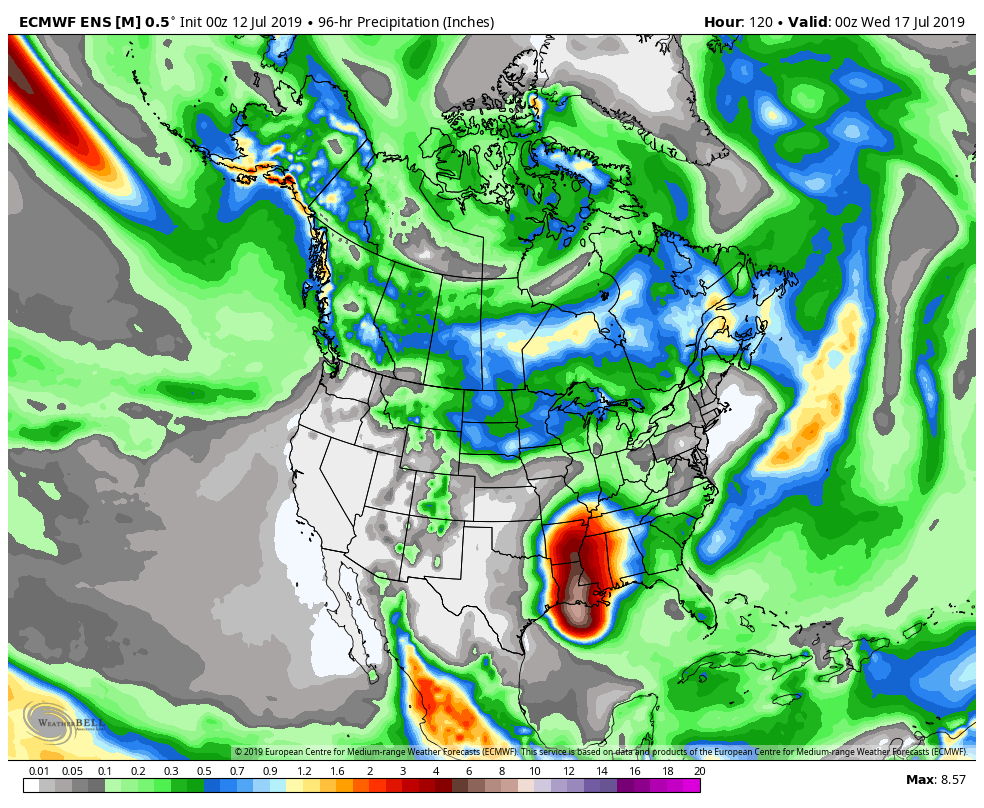 By late next week we see the 96 hour precipitation totals showing the remnants of Barry move inland, but still not much in the way of rain across Eastern Colorado and the Southern Plains states: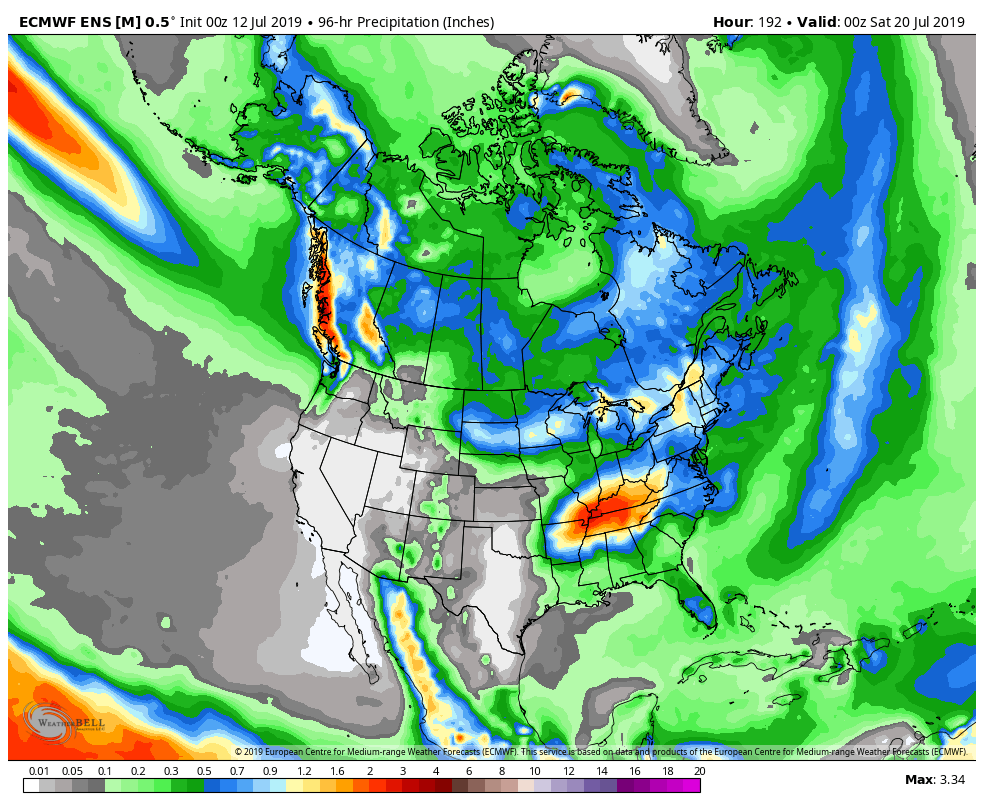 By early the following week we see 96 hour totals start to perk up for our region a bit:
With the potential for that trend to continue through the last week of the month: