I could almost just copy and paste last week's SOTA when looking at the week ahead today.
This coming week briefly looked like it would deliver some more interesting weather as of mid last week, but today it looks much like the ongoing pattern we've seen since December. Our mountains should see some snow, but for the plains... the chances continue to decrease with each data run.
On Weather5280 Insider: December 2019 signaled a dry January and a nearly average February

The system in question will bring snow to the high country beginning Tuesday morning, and eventually will progress east Wednesday into Thursday –– bringing at least a slight chance of rain and snow showers to the plains as it does.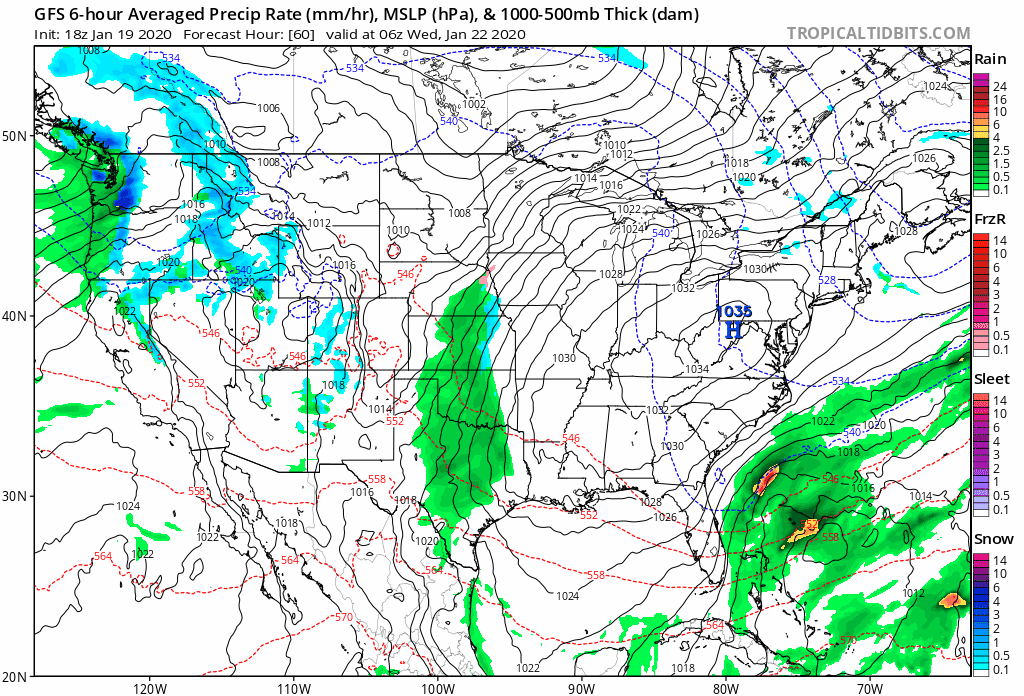 The GFS snowfall outlook through the end of the workweek looks reasonable. The European model has a bigger snowfall across eastern Kansas, Missouri, and Iowa –– but for Colorado the idea looks in line with our current thinking. Some spotty light accumulation across the Plains possible, but best chance appears to be for the northern and central mountains: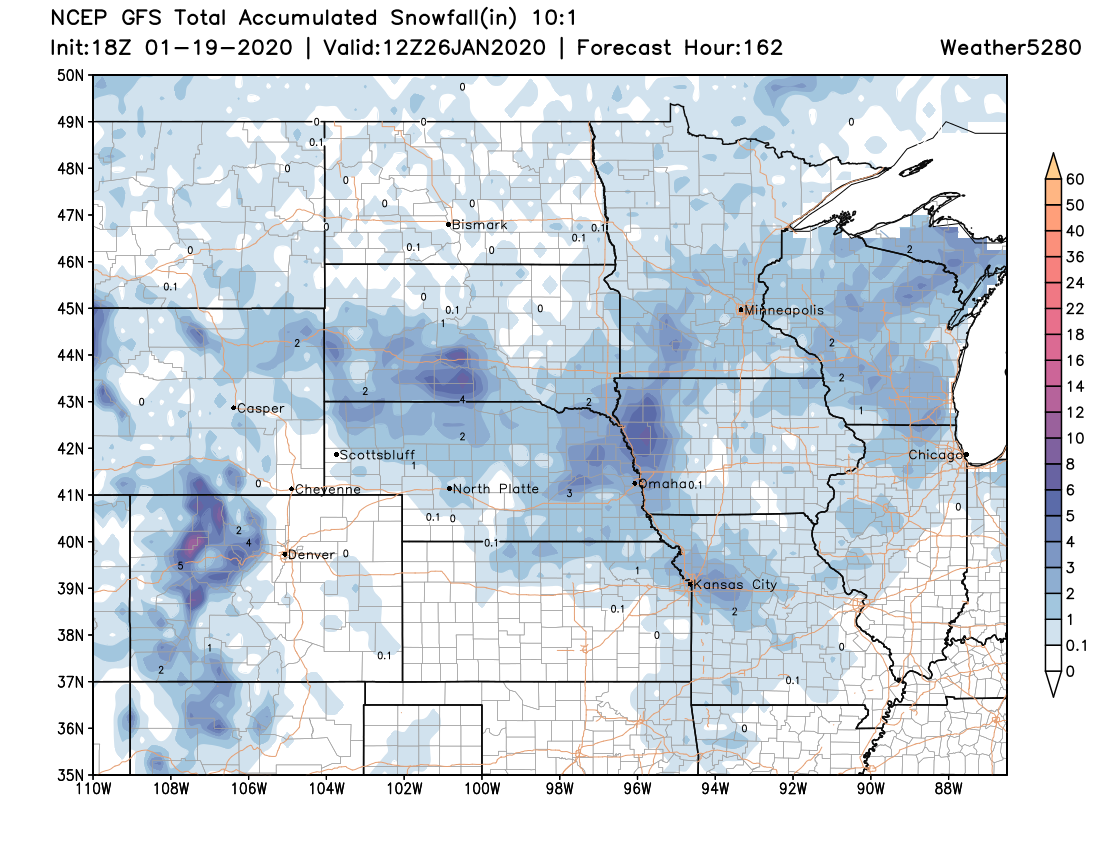 The GFS was once rather interesting with regard to this setup, bringing a strong closed low through southeast Colorado and the panhandles. If you watch the animation below... notice how the trough (darker blues) slowly move north and east over time. This is the last 15 runs of the GFS valid early this coming Thursday morning. The early runs would have equated to a good storm across the state, the latter runs likely not. The trend is decisive.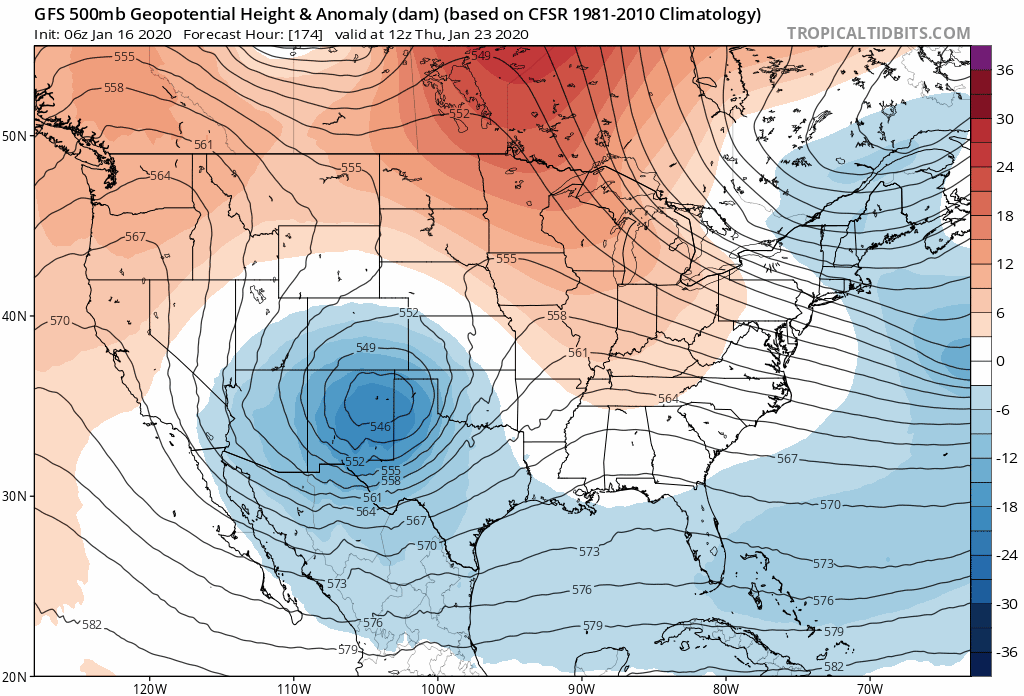 Our snowfall gamblers aren't all that excited either. Some potential for a bit of something over the next seven days –– but I wouldn't exactly hang my hat on a snowstorm with these probabilities, and, given our afternoon data these might even be a bit high: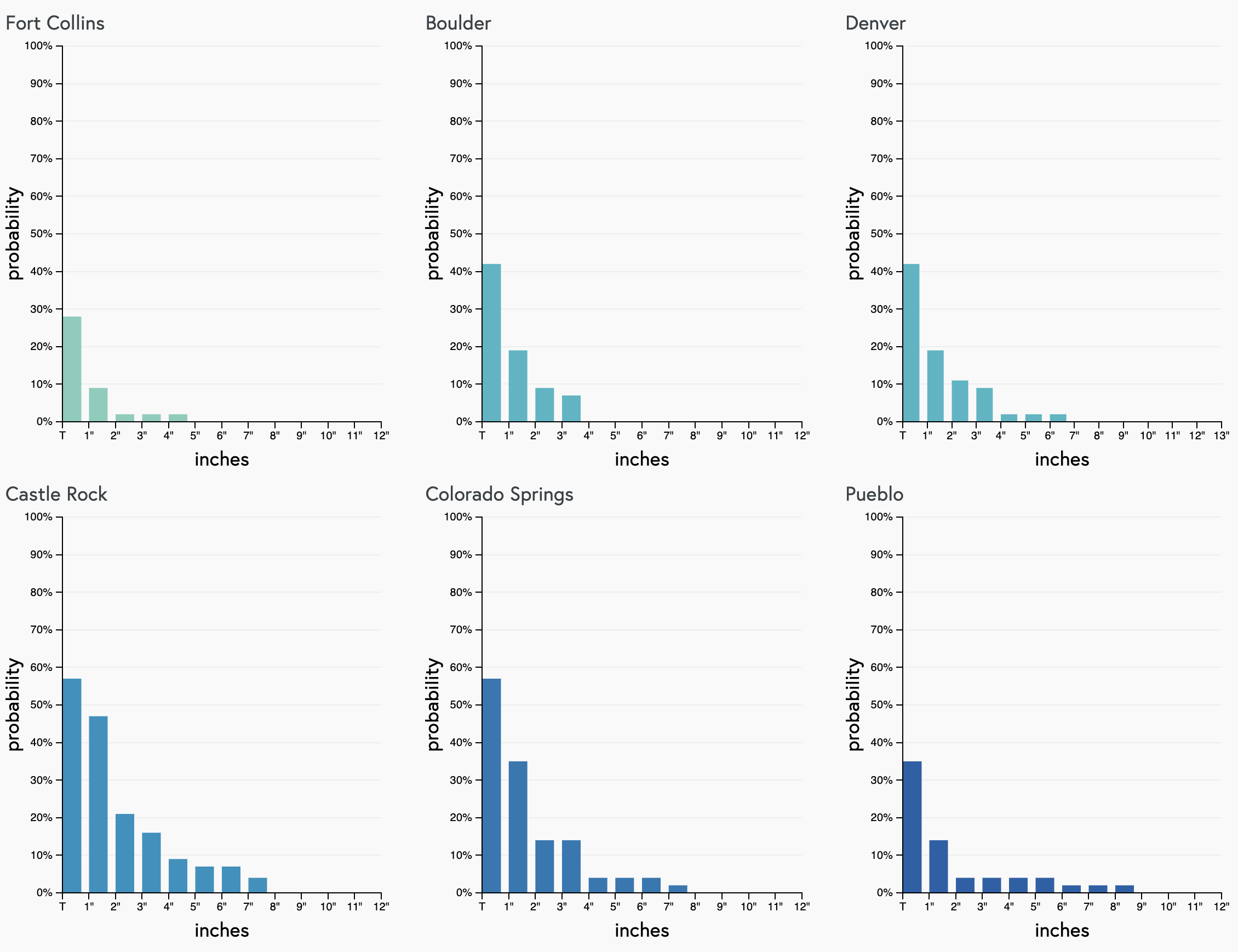 Of course, we'll continue to watch how the week will evolve, but for now the trend has been away from rain and snow across Eastern Colorado, and toward a drier and warmer solution.
Given the fact the ensembles too have trended drier after briefly showing some precipitation potential, we think this really will be the most likely scenario.
So... for now, plan on highs in the 40s and 50s through the week. Tuesday looks like the warmest day of the work week in Denver, with highs in the mid 50s. Thursday may be the coolest behind Wednesday's front, but even still looks like we could manage the mid 40s unless things change. Not exactly cold.