What is a Snow Squall Warning?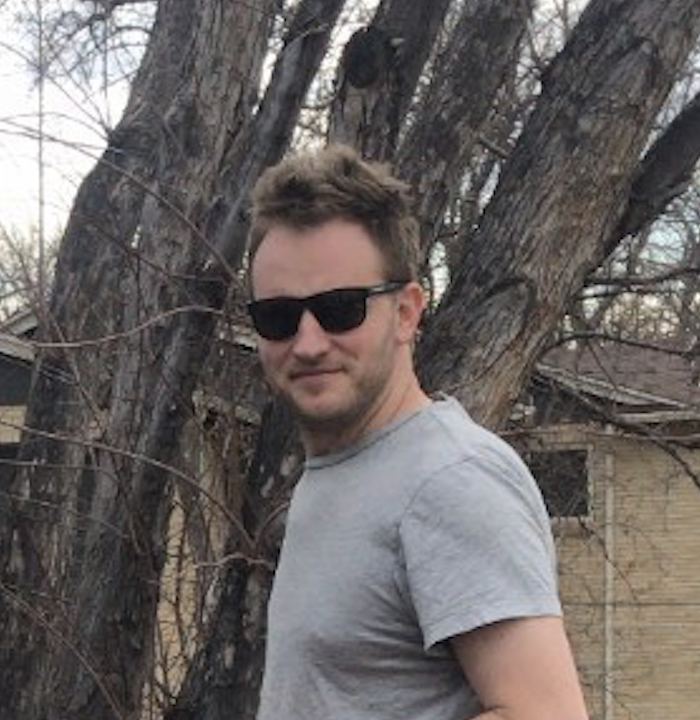 Many of you received a "Snow Squall Warning" alert on your phones last night as two areas of intense, heavy snow and wind developed over extreme northern Colorado and across the southern Denver metro area during Thursday evening's commute.
A snow squall is just that: a quick but intense burst of heavy snow, often accompanied by gusty winds, and typically lasting less than three hours from start to finish. A Snow Squall Warning is similar to a Severe Thunderstorm Warning or Tornado Warning issued during the warm season, as they are polygon warnings (not by county), and meant to alert around a focused pocket of heavy snow. Here's what the warning looked like for Cheyenne and surrounding areas last night: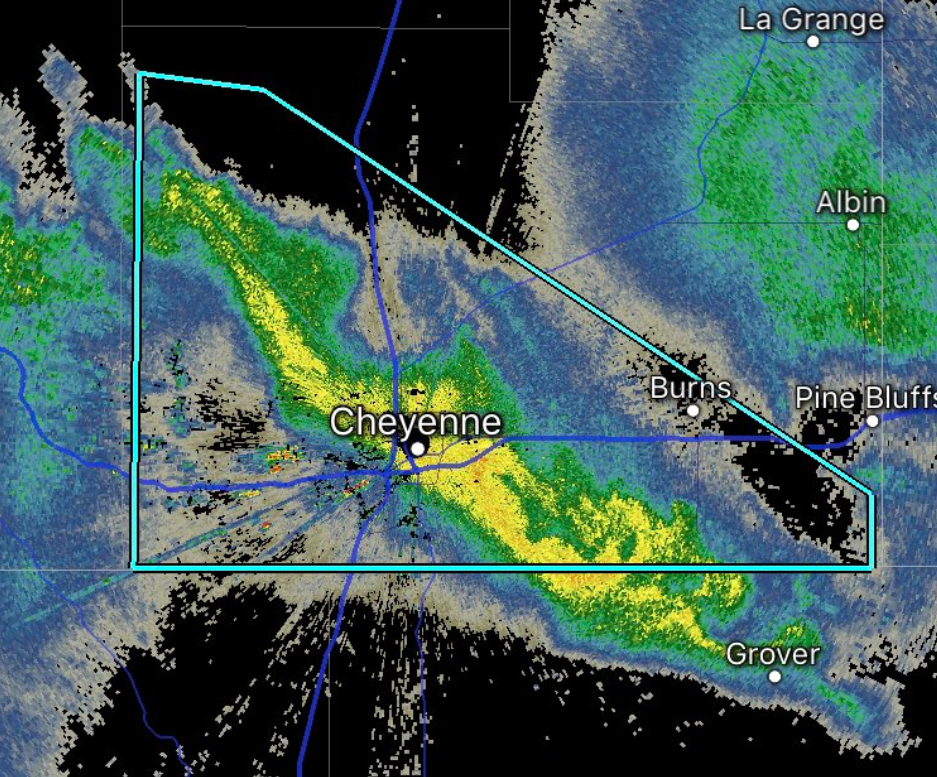 These are a relatively new type of warning, with the National Weather Service just beginning to issue them operationally in 2018. Last winter we did not see many of these warnings regionally, but have already seen several issued during the 2019-20 season.
A look at most recent Snow Squall Warning issuances by NWS office we see Cheyenne and Boulder both issued warnings yesterday. One across the Palmer Divide Thursday evening, and other as a squall cross the Colorado/Wyoming border: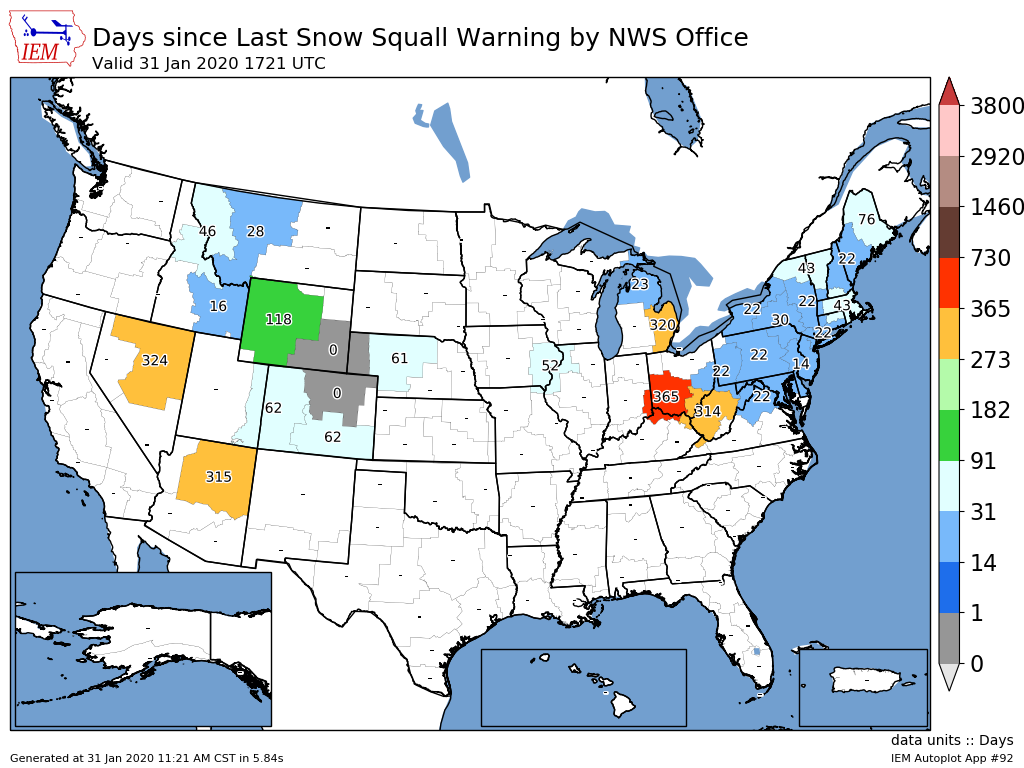 If there was ever a time to issue a Snow Squall Warning, yesterday evening was it. The snow came in quickly and heavily, with whiteout conditions at times across the Palmer Divide. For Denver the snow didn't amount to much, a good coating to 1/2" in most locations. Across the Palmer Divide and even into northern Colorado Springs totals from 1 - 4" were reported, with an absolute mess on the roads for a few hours Thursday evening: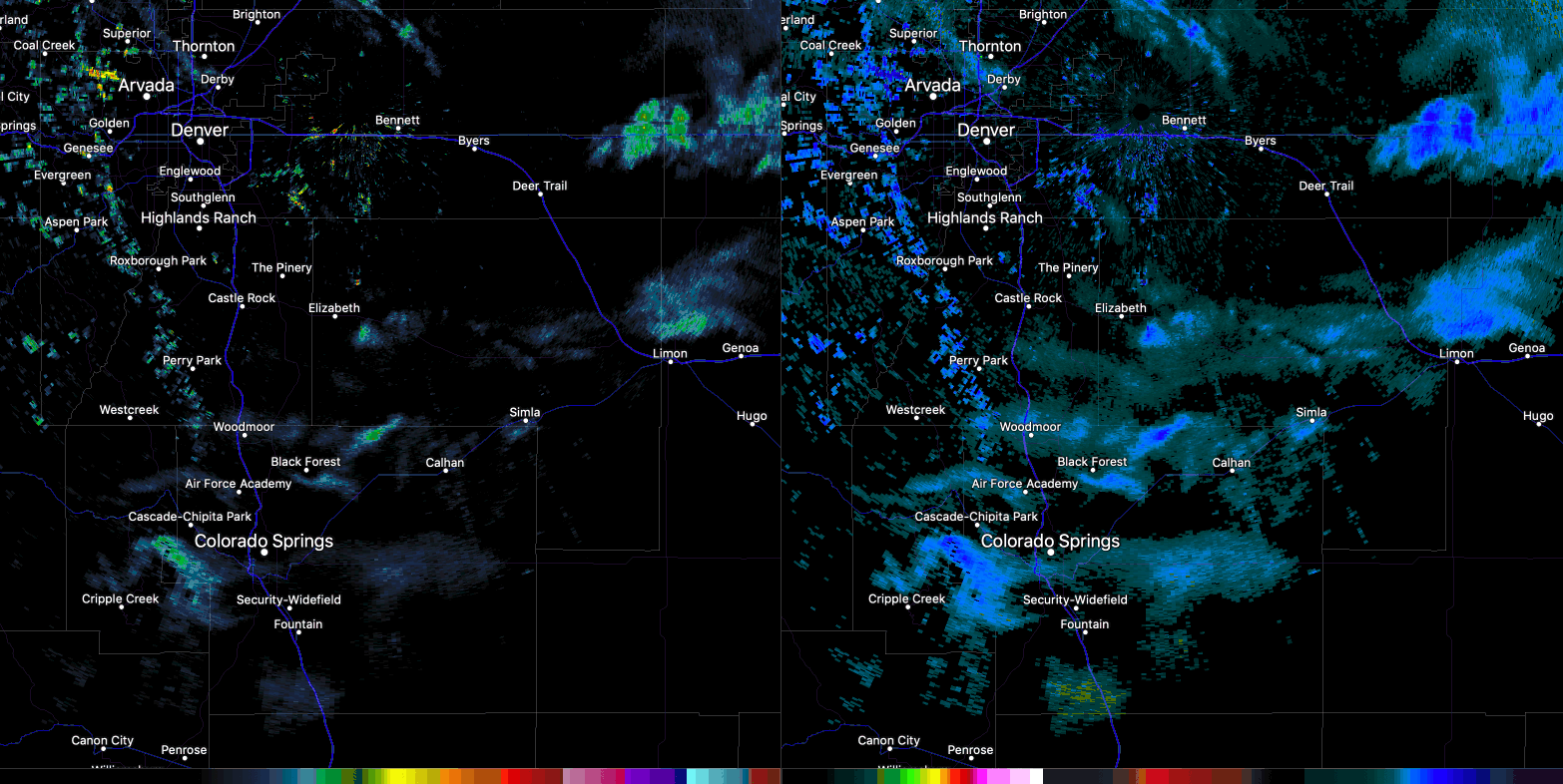 I happened to be at an event in Castle Rock when the warning was issued last night. Everyone's phone went off, but no one really knew what it meant. Hopefully this will help! And here's a good cheat-sheet from the National Weather Service in Boulder, feel free to share!