No doubt your Super Bowl hangover is made a bit tougher with a significant temperature drop, ice, and snow in parts of Northern Colorado by early Monday, with a growing impact during the day.
Be careful this morning; ice is already an issue!
Reports of freezing drizzle, sleet, and snow received by Monday morning match the forecast we published Sunday giving you the early heads up of the change ahead.
Let's discuss the impact on your Monday as temperatures drop and snow intensifies.
The majority of us are covered in either a winter storm warning or a winter weather advisory through Tuesday:

The alerts that are shown above match the same forecast thinking that we have had in that the highest impact is to be along and west of I-25.
Here's an animation of what's possible during the day Monday into Monday evening: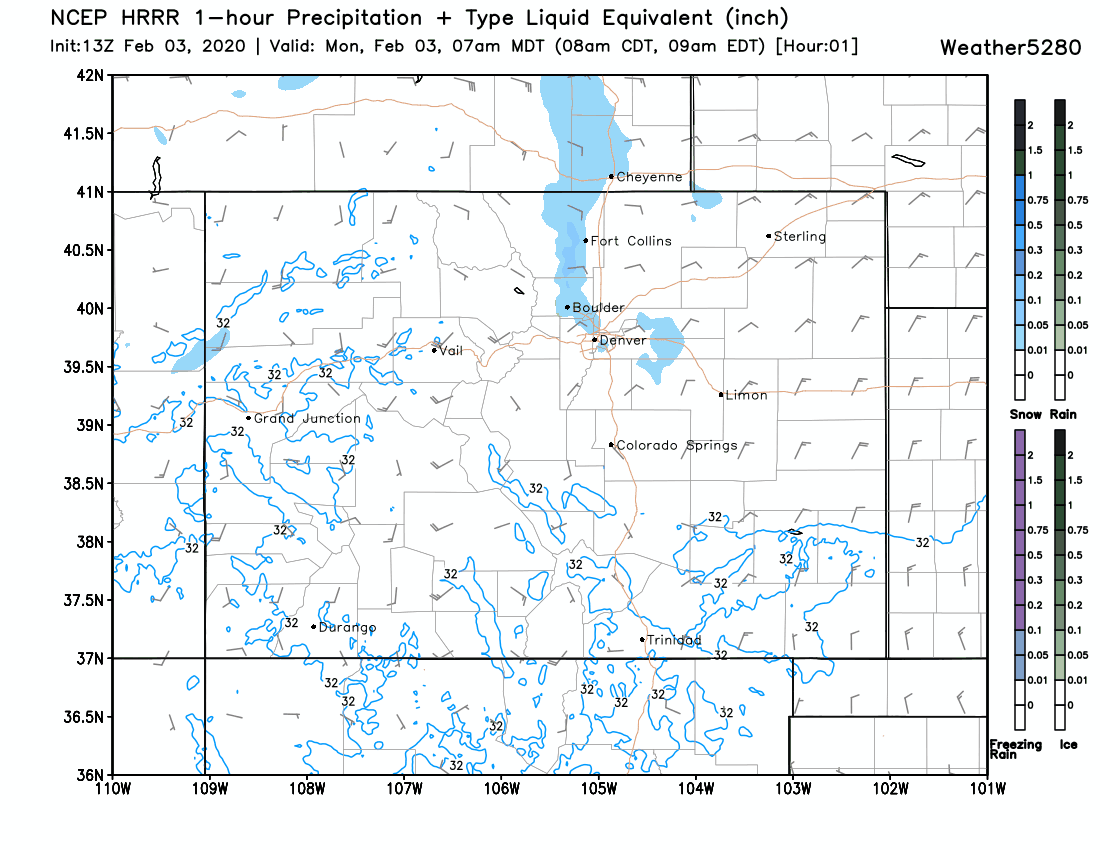 That animation shows spotty snow until early afternoon when heavier snowfall moves in and takes over by the evening commute and evening.
So, the trend we expect for today is quiet in the morning and midday, outside of areas of ice, and impactful snow from the afternoon through the night.
By Monday evening, several inches of snow will have fallen for many across Northern Colorado, particularly the high impact areas west of I-25.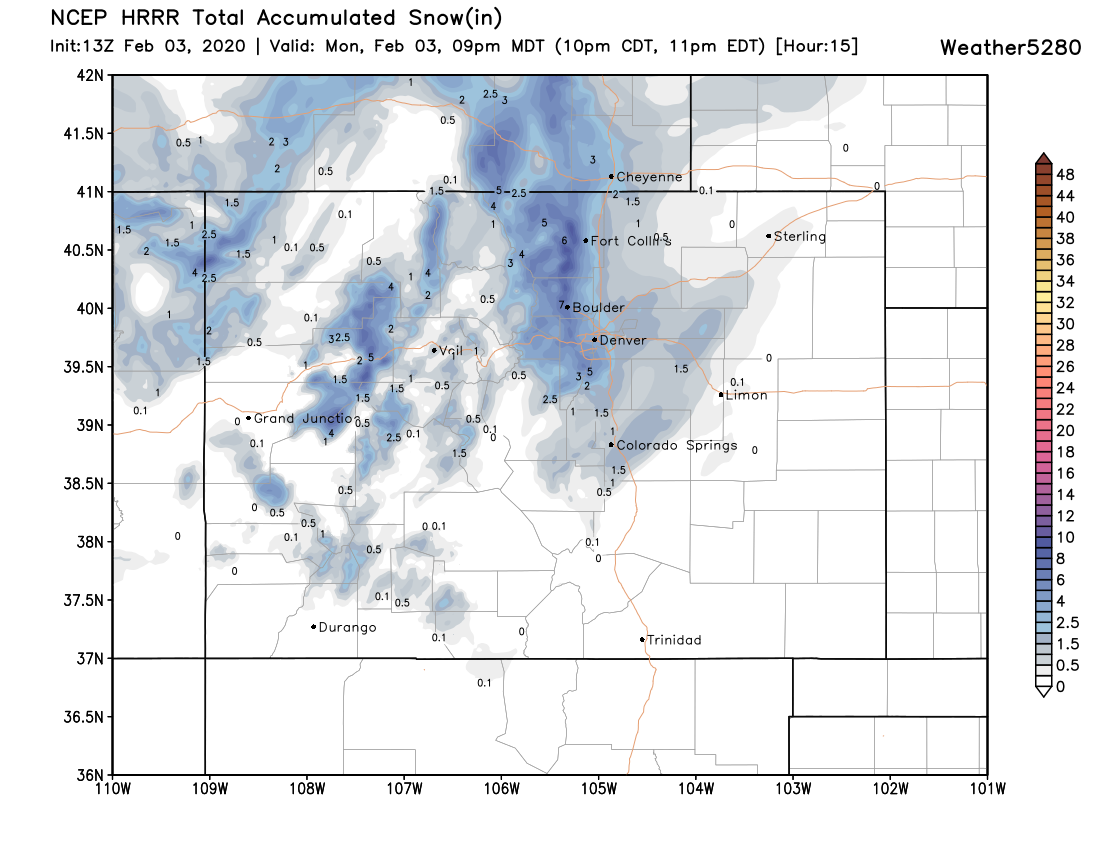 Remember, the image above is just through Monday evening. The forecast for the entire storm we hold onto from Sunday's issuance: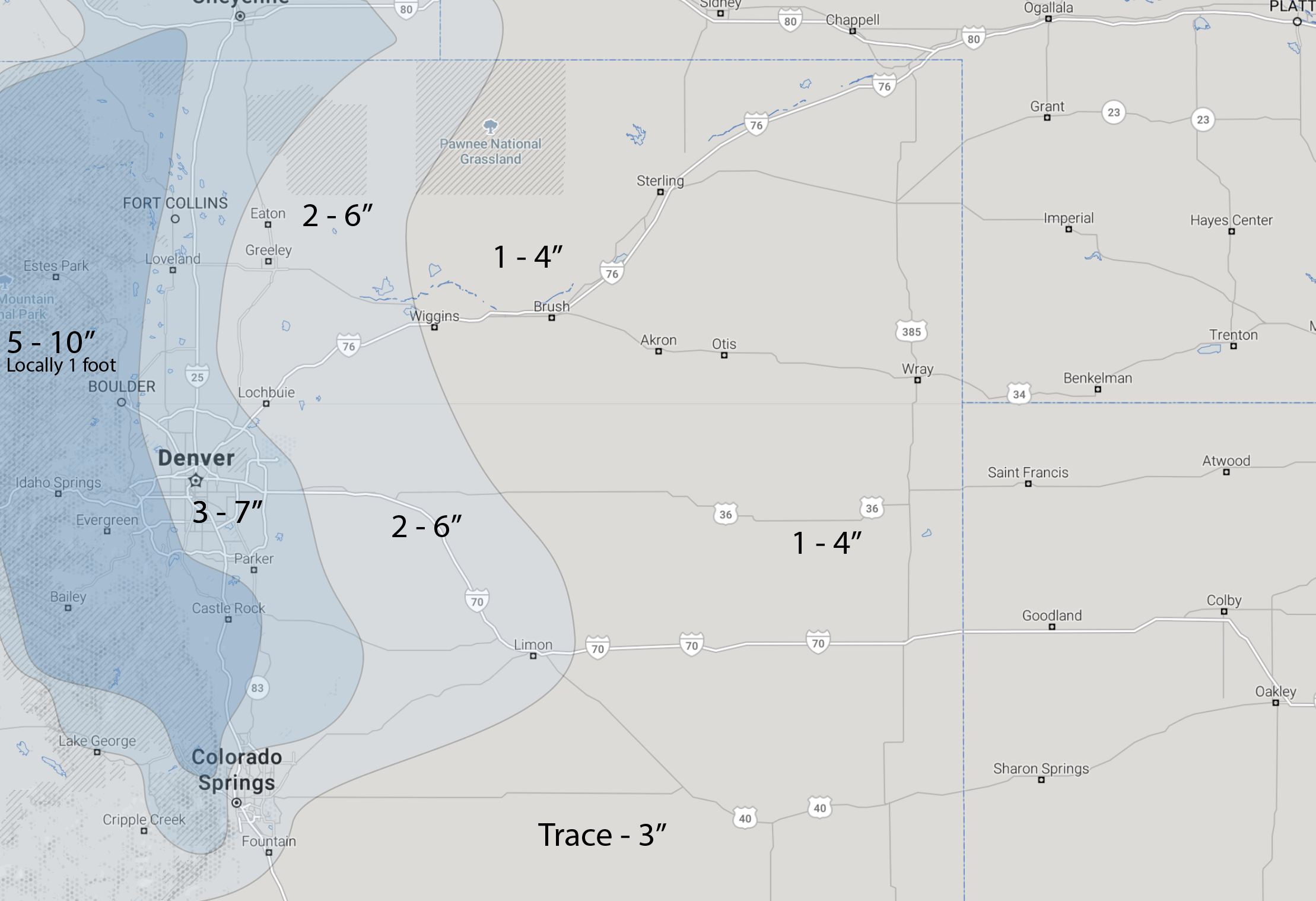 As snow continues overnight, the Tuesday morning commute is likely to be a high impact drive, mainly west metro areas, Boulder, Castle Rock, Evergreen, etc. and a moderate to high impact on Fort Collins, Greeley, and Colorado Springs.
Here is an hourly planner for Denver and one for Colorado Springs just as examples. Similar conditions to Denver's will be found in Fort Collins, Greeley, Boulder, etc.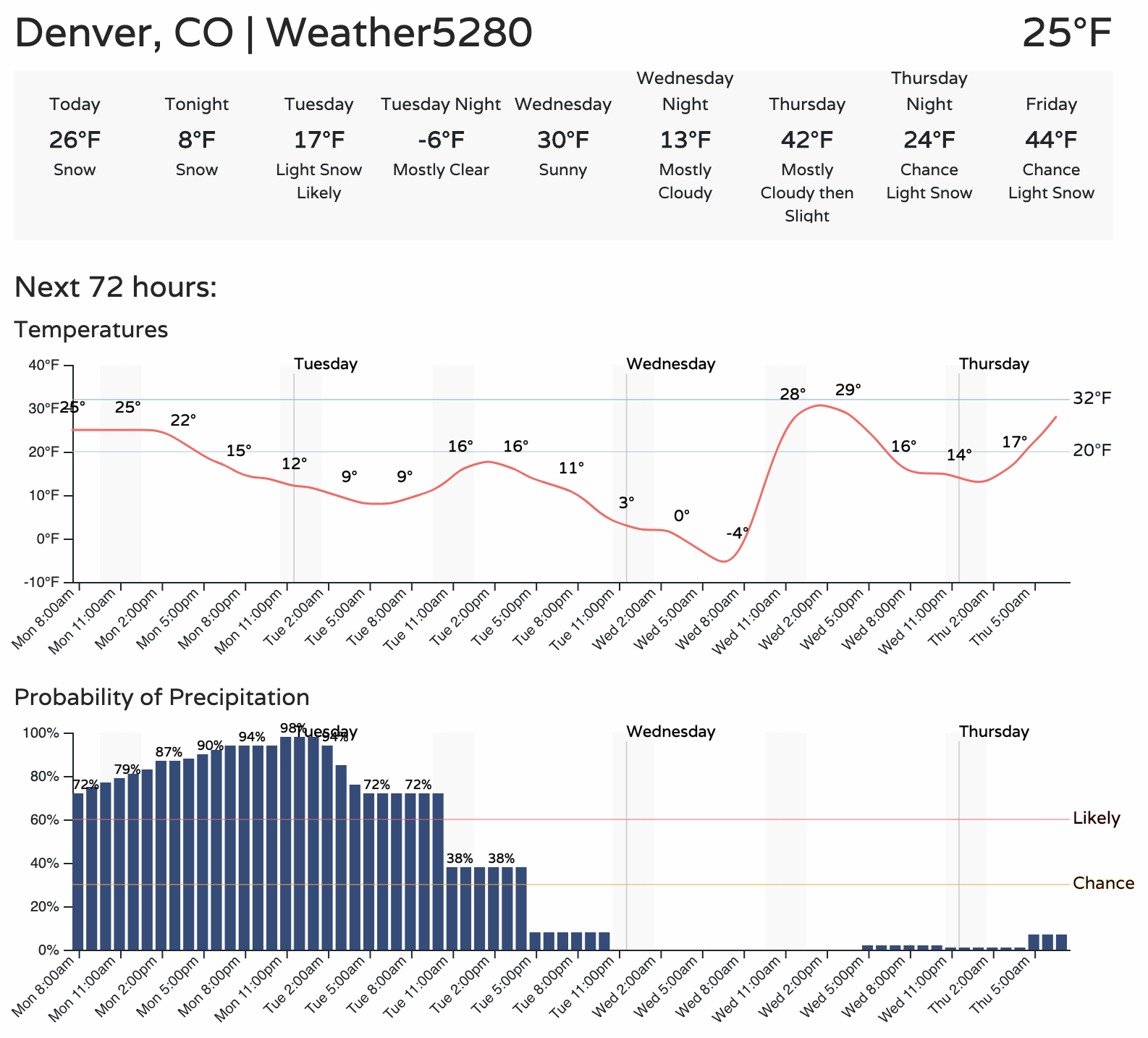 For Colorado Springs: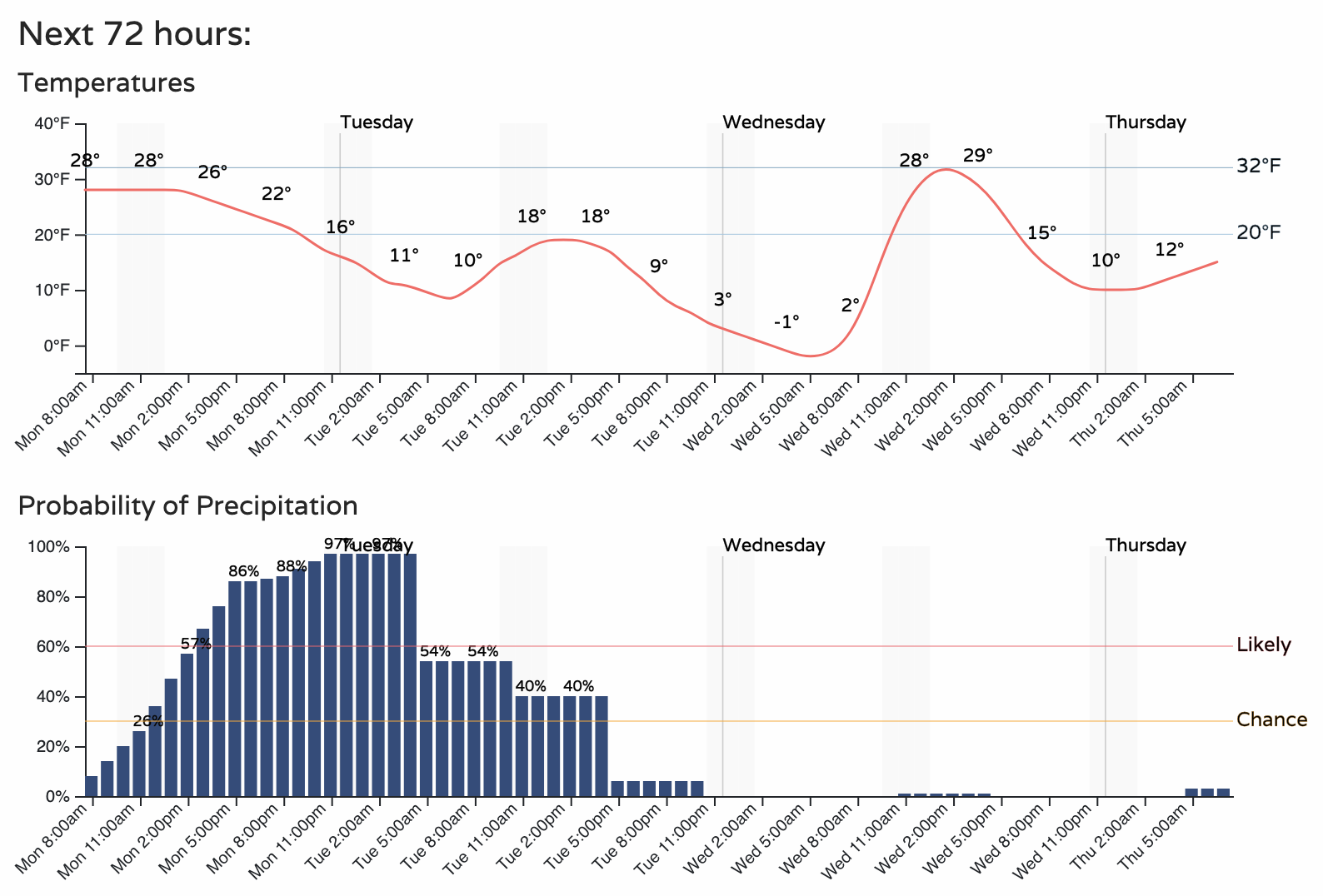 We will be watching the storm along with you today, and if any significant changes occur, we will pass that impact along to you. Be safe!