The coldest temperatures since November 27th are on the way for overnight as lows will be near to and fall below zero for some.
Of course, the cold outlook implies the ice and snow won't have much of a chance to melt until Wednesday with a bit of a warm-up to come. So, be careful on those roads as they won't have too much recovery time today.
Snowfall totals
We won't spend too much time verifying the snowfall forecast that we produced, as it was well in line with observations.
Denver officially shy of 3" at 2.8" at the 5 am Tuesday observation. Higher totals of more than a foot found in Boulder County. Areas of Douglas County barely reached the verification by just barely touching the low end of our range.
Here's the comparison: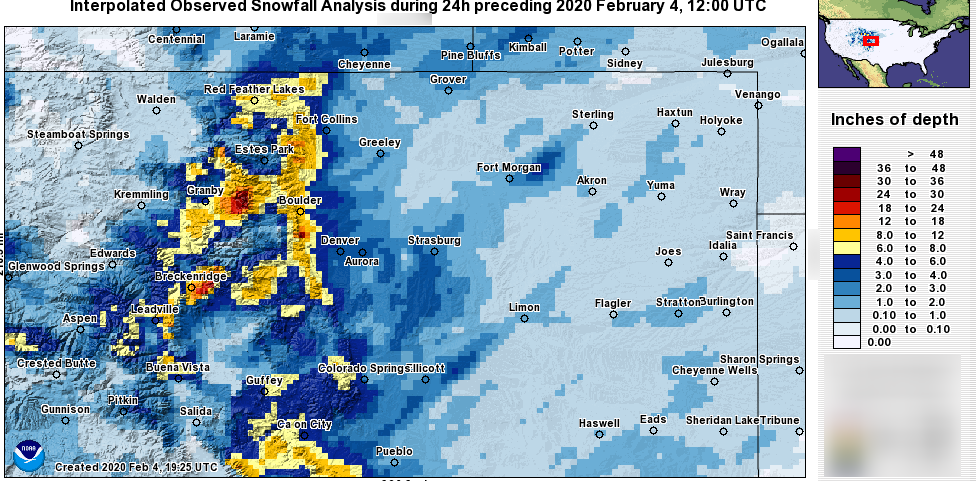 Cold
As we continue to see some areas of snow showers Tuesday, the most significant impact from snow is over with, and we focus in on the cold.
Here is a look at projected temperatures at 10 pm across Colorado, quite cold. The lowest temperatures overnight will hit 0 and below for many, including DIA.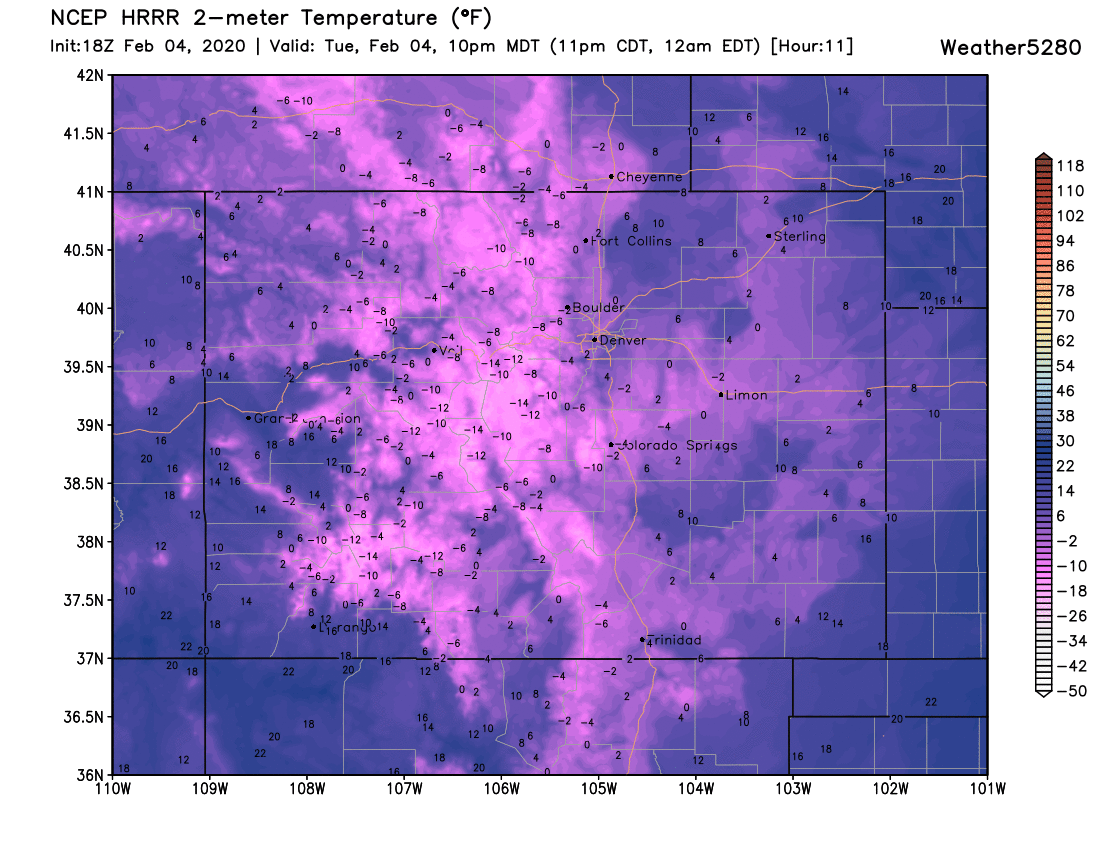 This will be the coldest night since late November when we had a sub-zero low. However, this isn't even close to record territory.
The record low for 4 February is 22-below (1883), and the low for 5 February is 24-below (1989).
A look at the hourly planners for Denver and Colorado Springs shows the conditions for the next three days: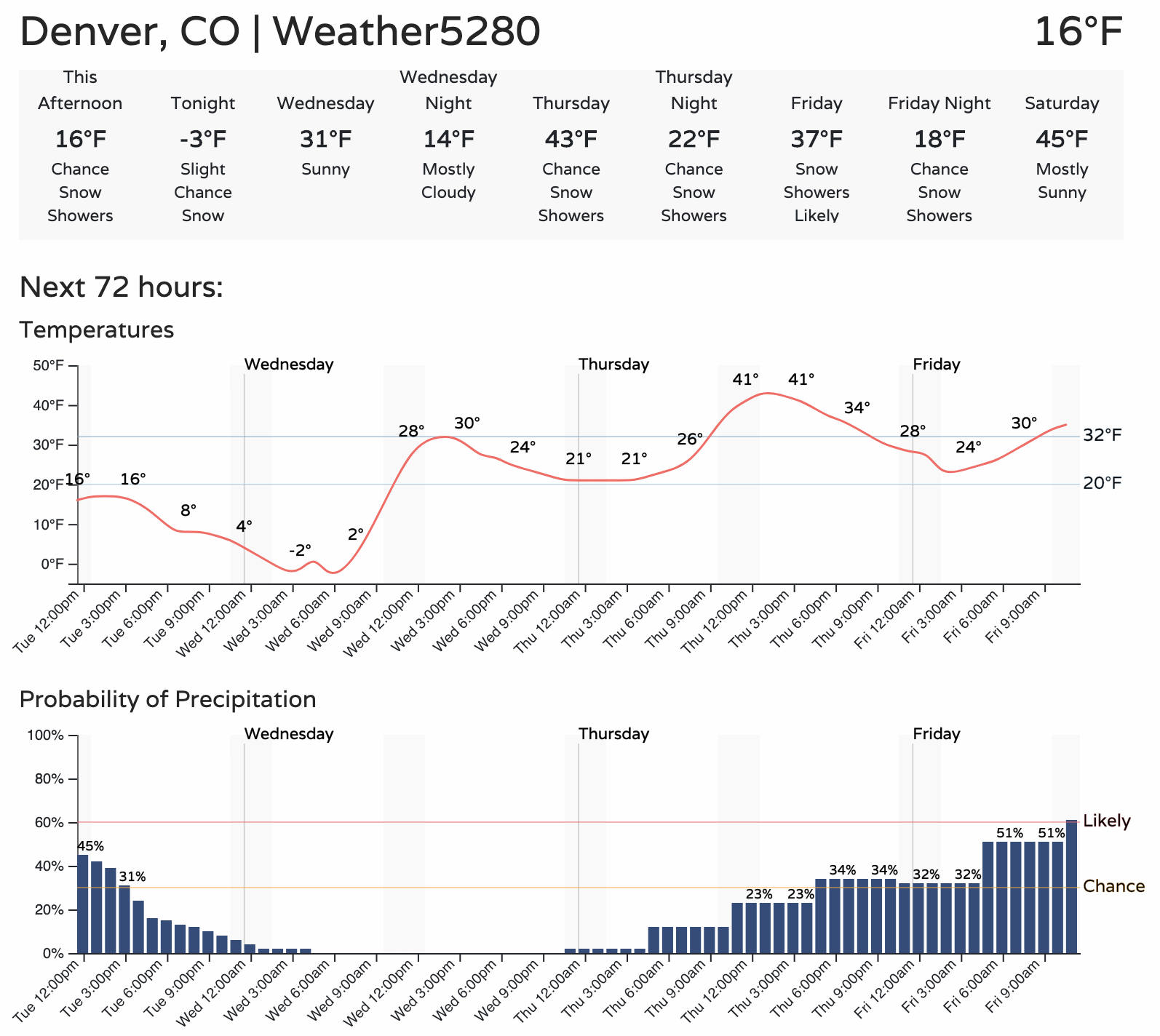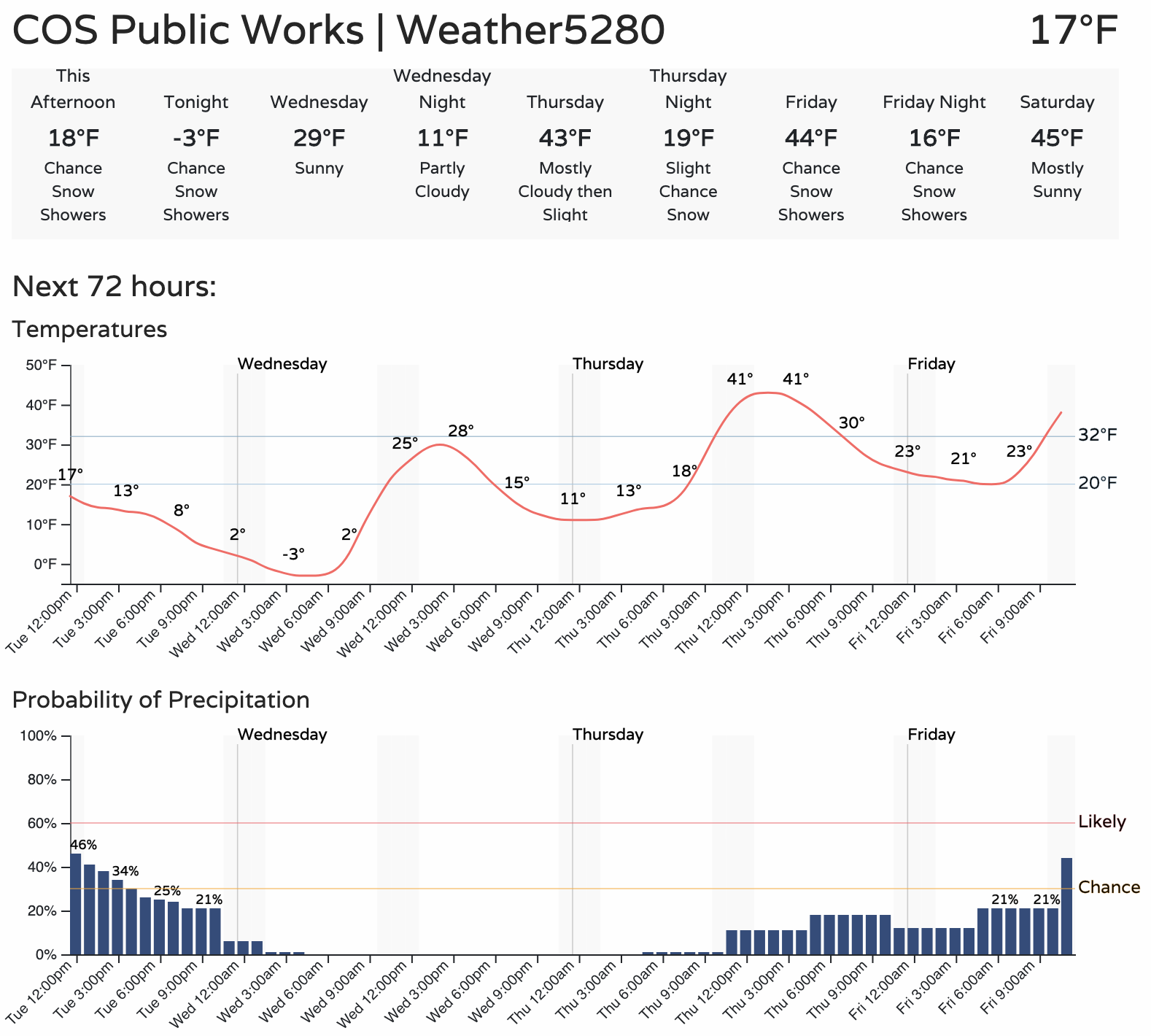 Note in both timelines snow chances increase heading into Friday.
More snow possible
There's a healthy supply of moisture coming off the Pacific that will impact the mountains will periods of heavy snow and high totals, two to three feet possible for many. Some of this moisture is going to try to hop over the mountains and spread some snow over Eastern Colorado Friday.
A couple of models indicate a pretty dry forecast from Fort Collins to Colorado Springs, including Denver. Other modeling support some accumulation in the city and a broad swipe of more substantial accumulation across NoCo and the Northeastern Plains.
Considering the setup, lack of model consistency, and time to track, we will keep a watchful eye on the chances of snowfall to bring an impact to end the week. Still, right now, there's little confidence in either low or high-end impacts to discuss per singular locations.
With that said, it's best to point out there is a system to watch for late in the week, but specifics can't be pinned down yet.
Stay warm! We're running gamblers on the late week system and want to see how consistent that data remains before sharing.