Our mild weather will hold for a few more days ahead of some bigger changes in store for the latter half of the weekend.
While mild, we'll also see an uptick in showers across Eastern Colorado to end the week. A look at the outlook for Denver shows about a 20 to 30% chance of showers Thursday, Friday, and Saturday, with highs cooling into the 50s on Thursday but warming into the upper 60s again by Friday.
You'll note in the five-day the much colder air that's in the pipeline for Sunday. We talked through this a bit in our Insider update last night.
The cooldown is likely to be pretty substantial after this week's warmth. In fact, next week, on the whole, is likely to be quite chilly across a good portion of the country, as several systems will move through bringing several chances of rain and snow to our area, as well as a much chillier weather pattern.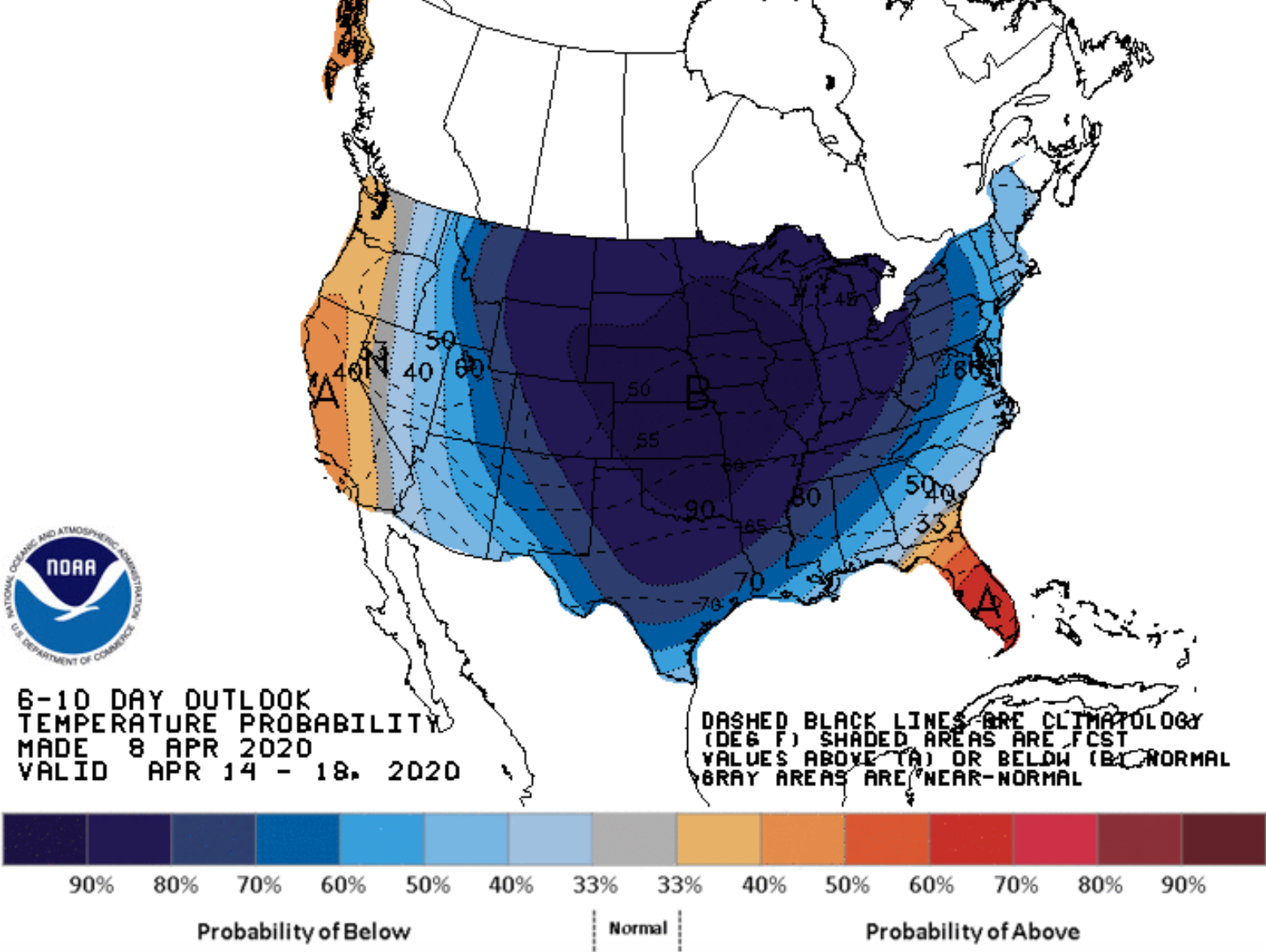 The brunt of the cold for Northeast Colorado arrives Sunday into Monday, with temperatures falling into the teens and 20s for lows early Monday morning. Here are the projected two-meter temperatures for early Monday from the GFS model:
As for how much snow might we see? It's far too early to say. Before Sunday, likely nothing east of the hills. Here's the latest NAM snowfall forecast through early Saturday morning:
With a look at the potential rain showers through early Saturday as well (this particular model doesn't show much for the Denver area, with better coverage across the Colorado Springs region):
The GFS shows some accumulating snow for the Sunday/Monday timeframe, though not much at this time, it's pictured below. The Euro has a more meaningful snowfall for the area at this time. Both have wavered substantially run-to-run, so best to plan on a cold change, likely some snow, but how much is to be determined.
Worth noting, both have another wave of snow later next week as well. The GFS is rather bullish on that front today. The Euro goes back and forth. Bottom line: high uncertainty.
It's that time of year, so while we think the more likely scenarios are these systems will have a bias to miss north –– if one lines up, with the cold air in place, we could have an impactful snow event across Northeast Colorado at some point next week. Good to stay tuned.