Another round of snow for the region is quickly approaching. We still see some pretty notable differences in the data as to how much snow we can expect, but general consensus is for another accumulating snow event for the Front Range foothills and adjacent plains.
The latest HRRR shows snow on the increase across the northern and central mountains this afternoon, with some rain and snow showers spilling onto the northern urban corridor by late afternoon: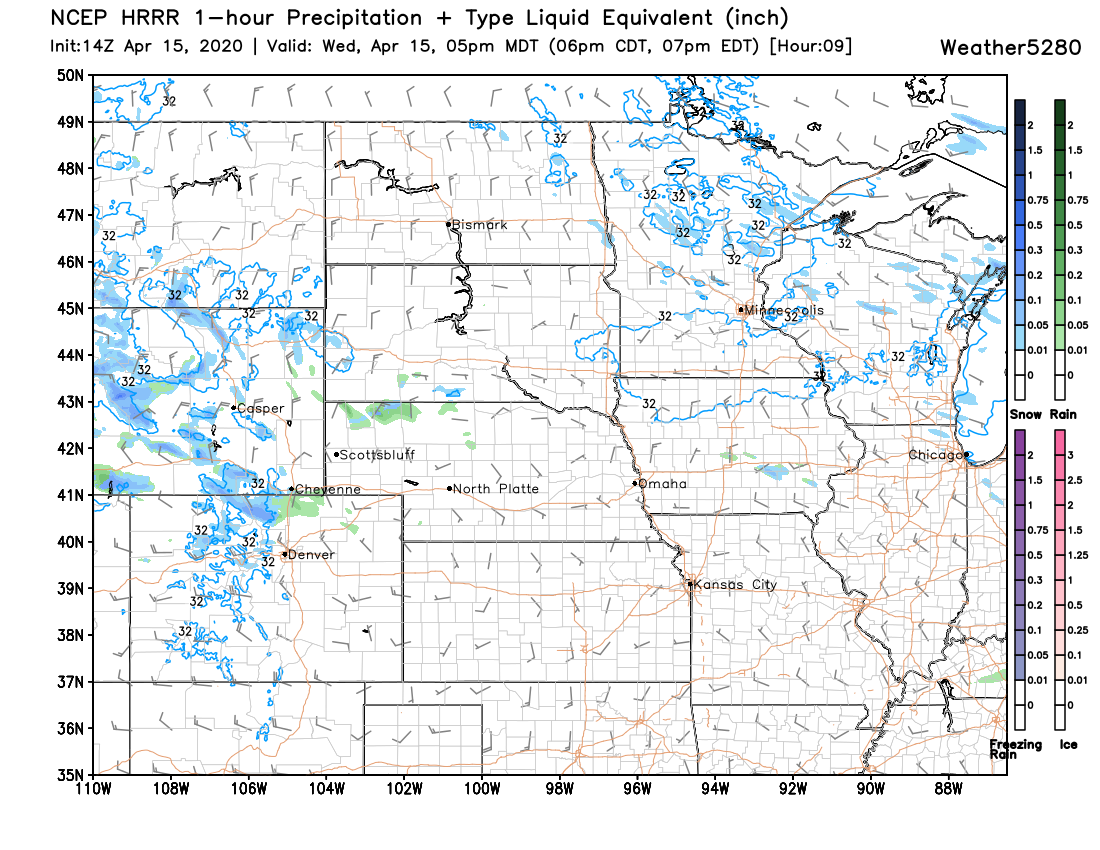 By 9pm this model has widespread snow for the northern mountains, with coverage increasing for the Boulder and Fort Collins areas: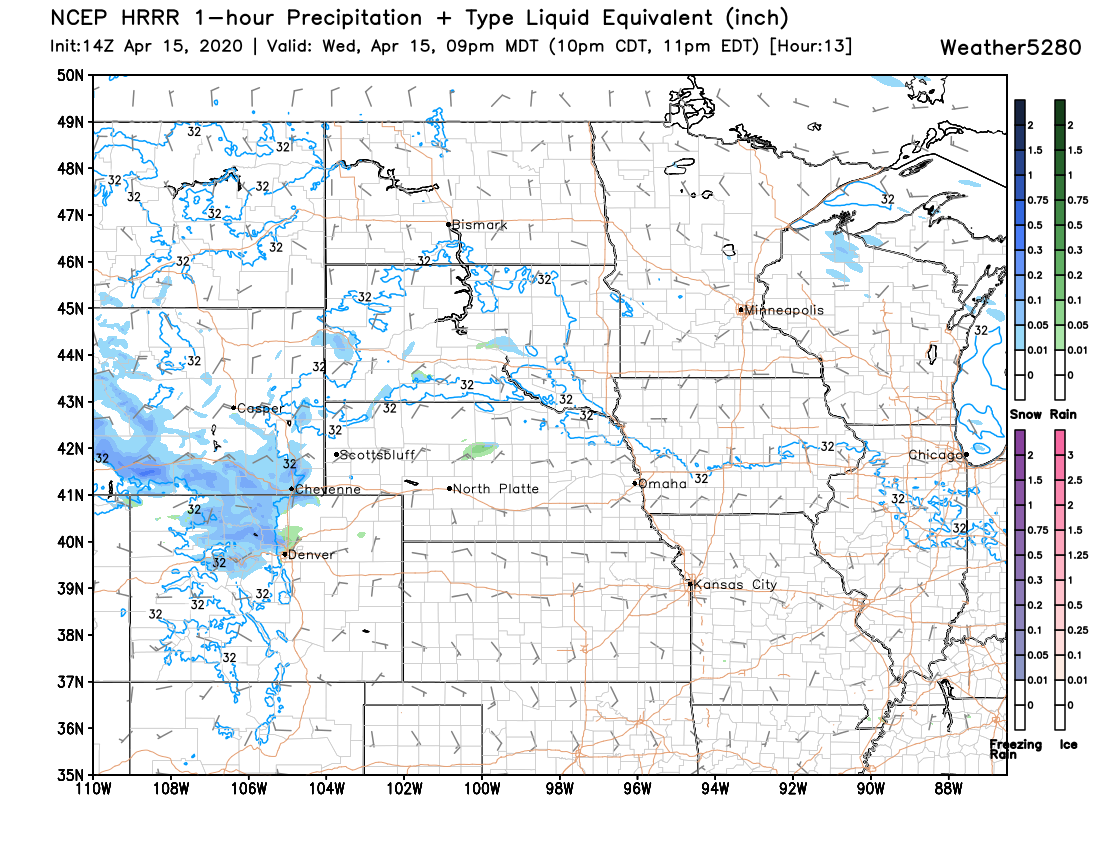 By 11pm it has snow from Castle Rock north to the border, heavy at times: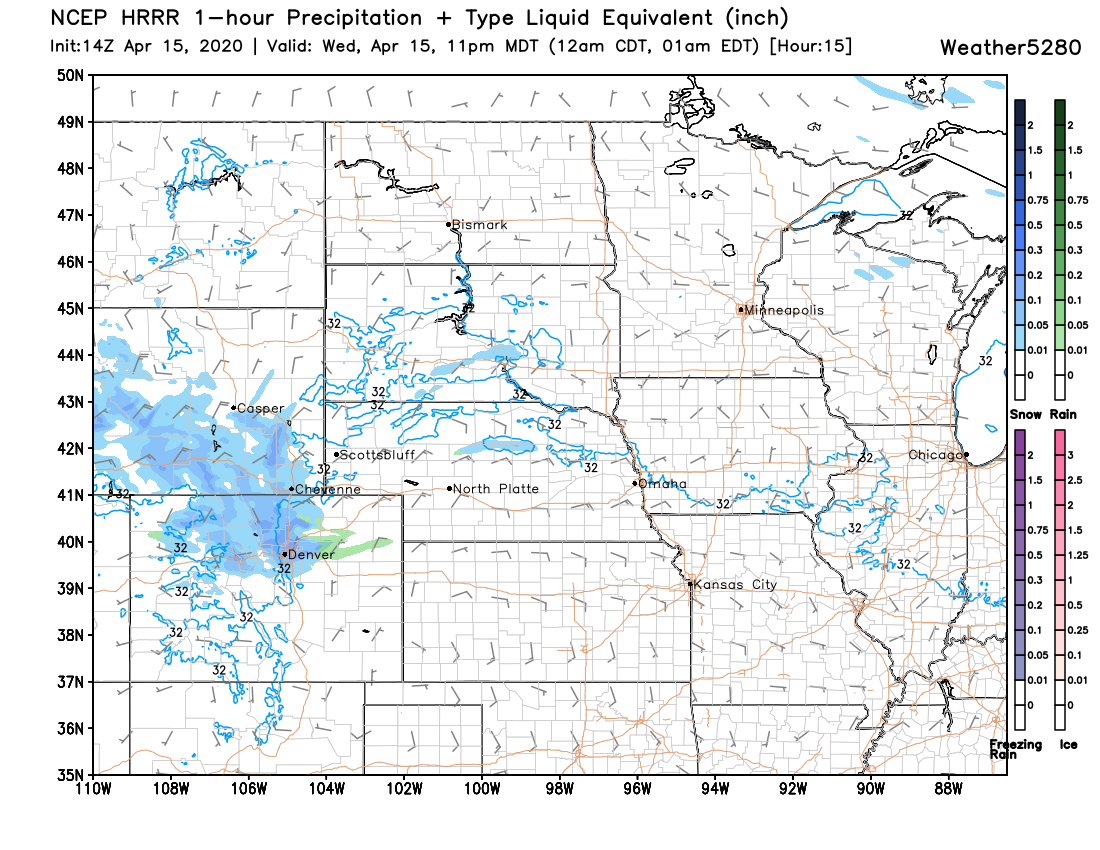 This fits pretty well with our timeline as well –– rain and snow showers on the increase through the afternoon hours, with the best chance of rain (then all snow) coming between 10pm this evening and 10pm Thursday night for Denver: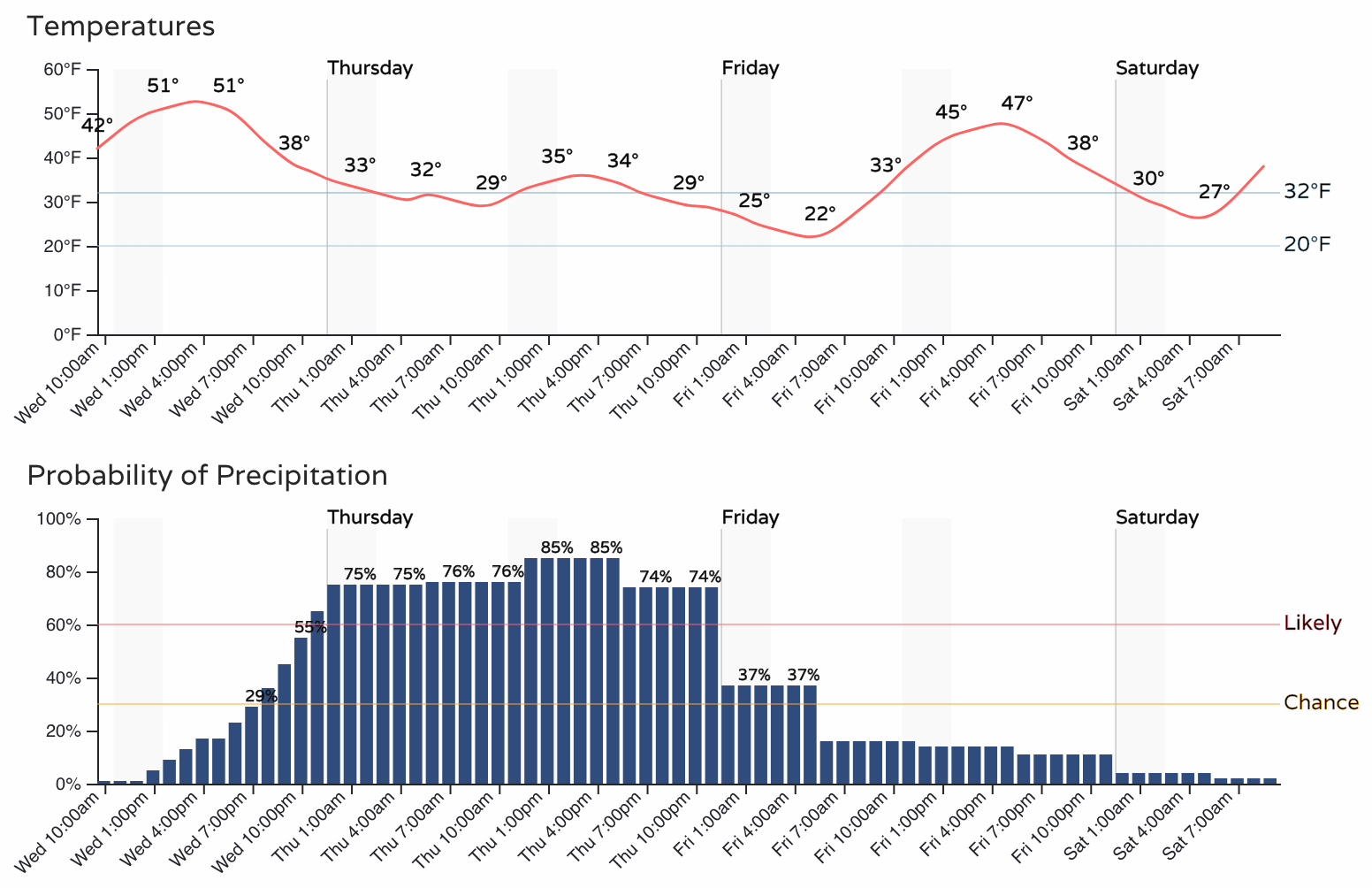 As for how much snow? As we expect the heaviest snow to end up north and northwest of Denver. This includes the Boulder and Fort Collins metro areas, as well as the northern foothills, where totals may again approach (or break) a foot when all is said and done –– especially for those higher elevation areas.
Our morning gamblers have odds for 5" of snow or more at the following:
Boulder: 88%
Fort Collins: 70%
Denver: 52%
Castle Rock: 52%
Colorado Springs: 17%
A clear northern bias with this system, though COS has had a way of overachieving this season.
Below are the latest gamblers: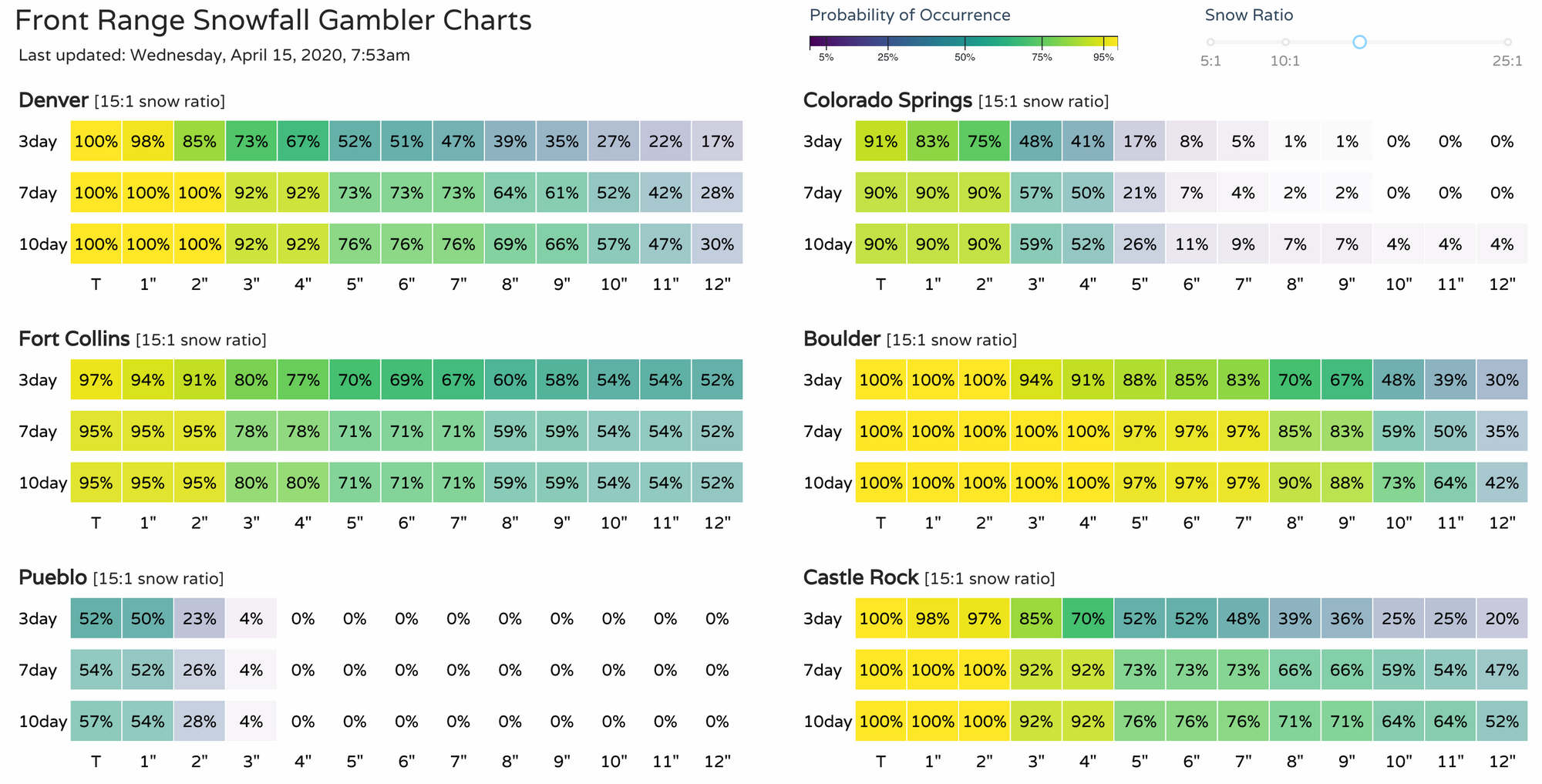 And our forecast is below. We'll go with a bullish forecast for Fort Collins, but some concern about high-end totals in the city proper. Better odds will be north and west of town.
For Colorado Springs we'll go with a Trace to 4", but we'll need to watch for any adjustments in track. The best snow should end up north with this one, but almost every storm in recent memory has dropped a band or two south.
For Denver, if snow really does get going in earnest tonight we should have no problem hitting the 3 - 7" range. IF things slow into tomorrow, we'll be battling the sun and this will keep totals down for lower elevations.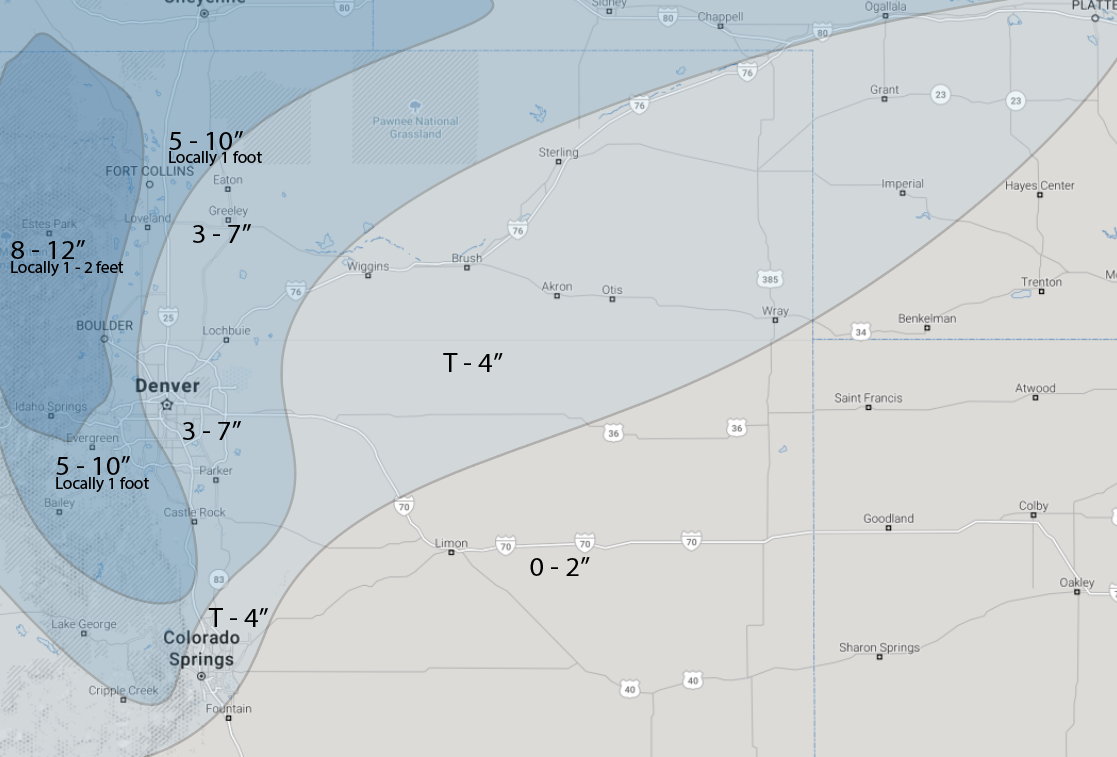 Warmer weather returns for the weekend! Right now the pick day looks to be Sunday where temperatures are forecast to climb back into the mid 60s –– after this week's record cold, this will feel oh-so-nice.

Let us know how much snow you see!