As we discussed in the State of the Atmosphere on Sunday, Thursday and Friday will feature a better chance for showers and storms across Eastern Colorado after a largely dry and beautifully mild midweek across the region.
The heavier rainfall will be hit and miss, meaning many of us won't necessarily pick up appreciable rainfall between Thursday and Saturday. That said, the chance for rain creeps into the chance category on Thursday for Denver, and likely category on Friday as both afternoons will feature these showers and storms.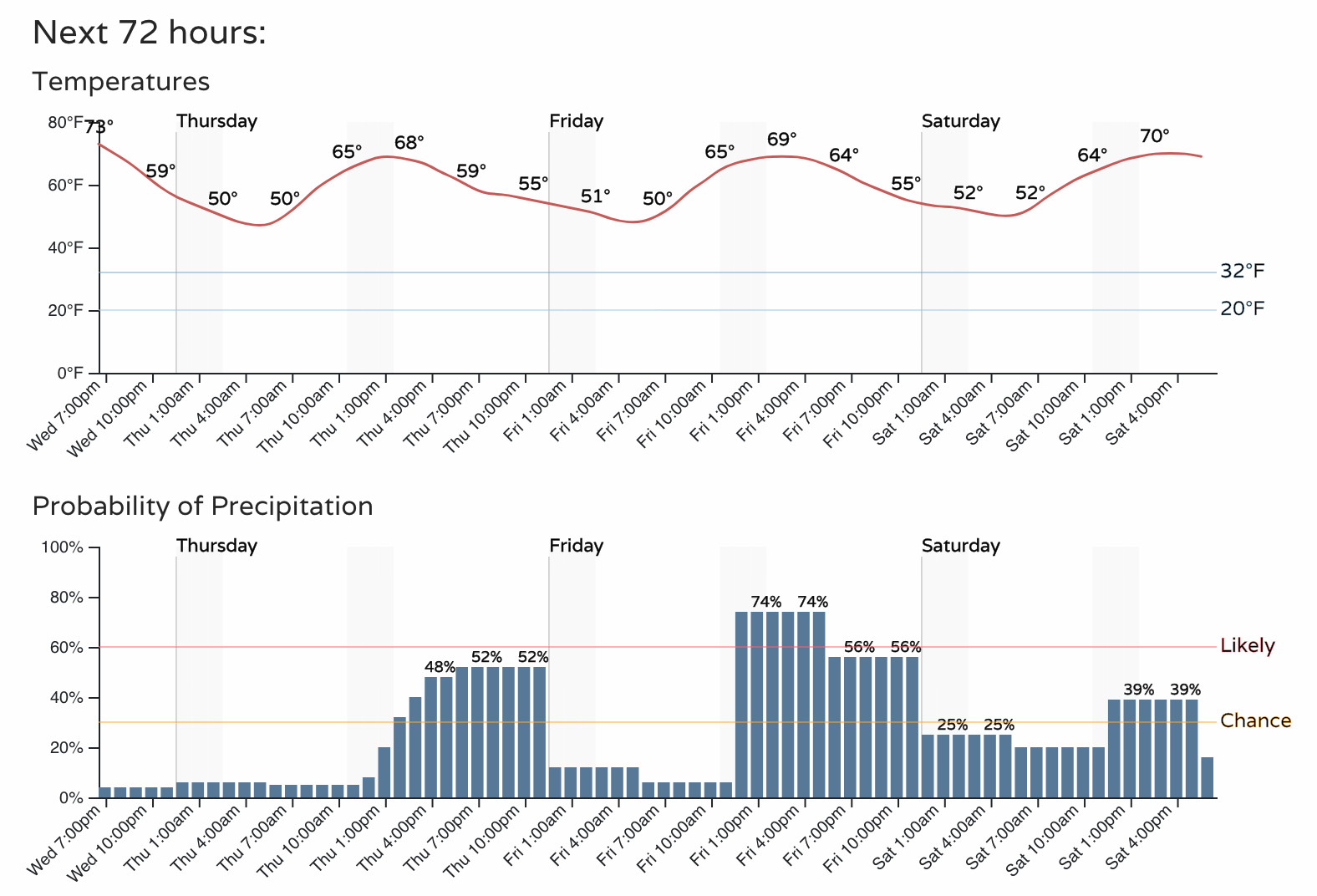 The GEFS ensemble forecast shows these two groupings of elevated rain chances as well, with some members showing more rain possible for Saturday, though more dry members than we see for Thursday and Friday. Temperatures will cool as well, with highs in the mid to upper 60s to end the work week: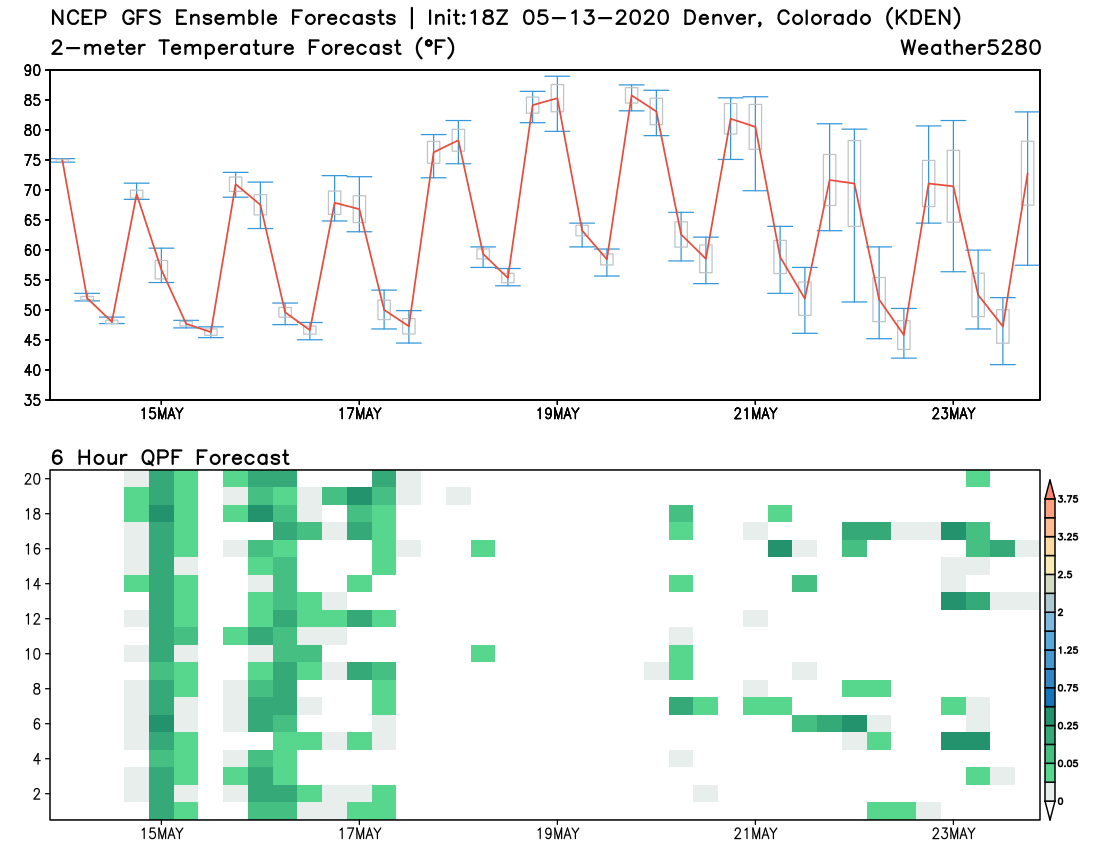 How much rain are we talking? Perhaps not much for many locations. Model guidance shows the heaviest is most likely to end up in the foothills and again east of the urban corridor, which is reflected in this product outlook as well: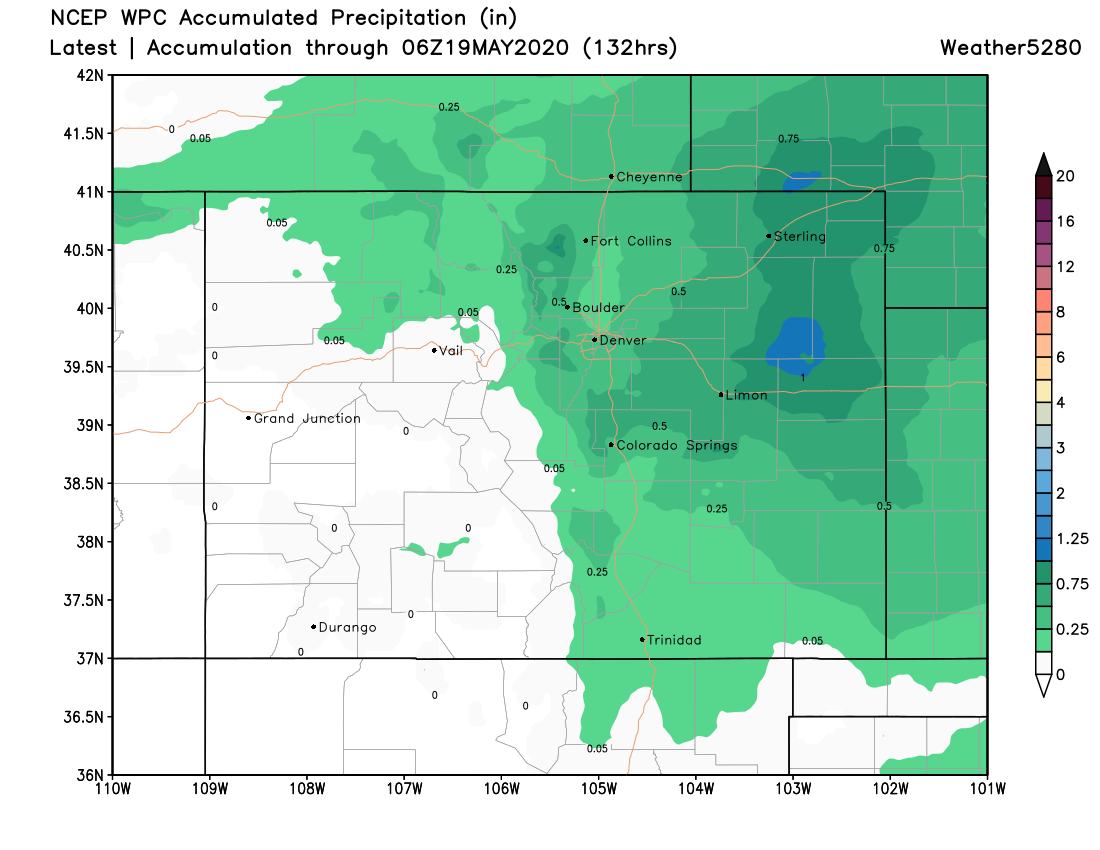 Meanwhile the European mean forecast remains quite bullish in its precipitation forecast. With 0.2 - 0.5" between Colorado Springs and the Colorado/Wyoming border, but upwards of 0.5" painted for most of the Northeast and East-Central Plains: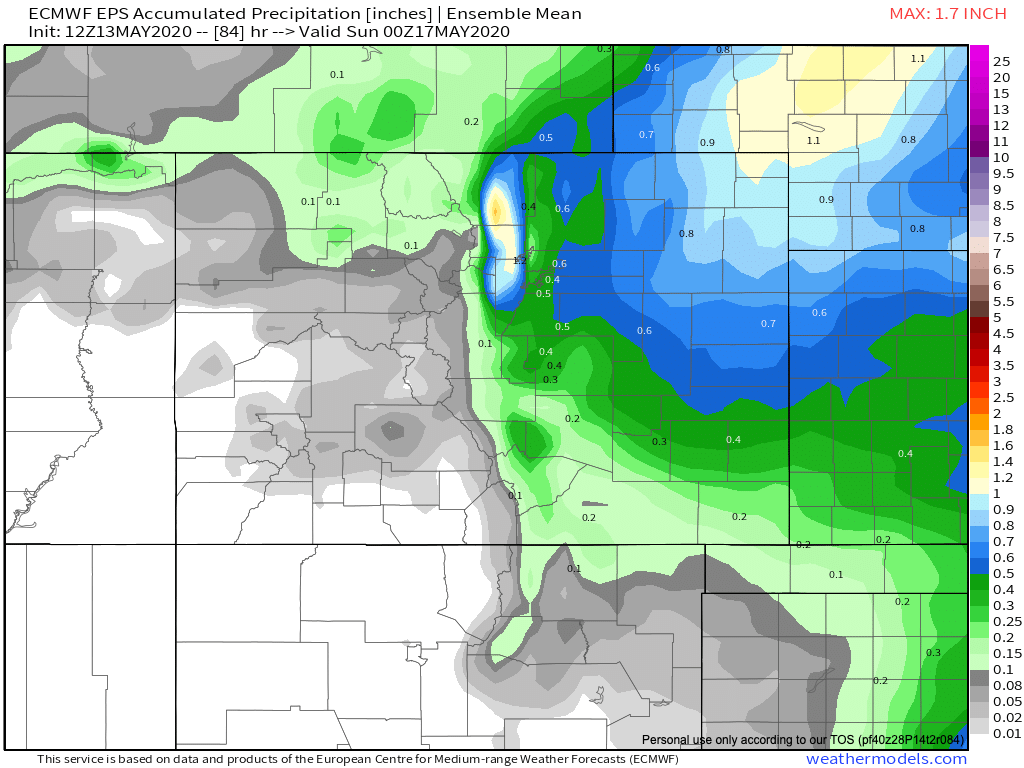 Of course this would be welcome news, but we feel it could be overdone, especially in coverage. Some areas could end up with some appreciable moisture – but how widespread do the greater totals end up being?
The 3km NAM, meanwhile, shows a few storms over the metro areas producing some good rain (this particular run shows a good storm moving right through Denver), but focuses much of the heaviest rainfall east, and even southeast. Clearly a bit different than the Euro above, but would be a FANTASTIC outcome for areas south of I-70 that are hurting most from drought at this time: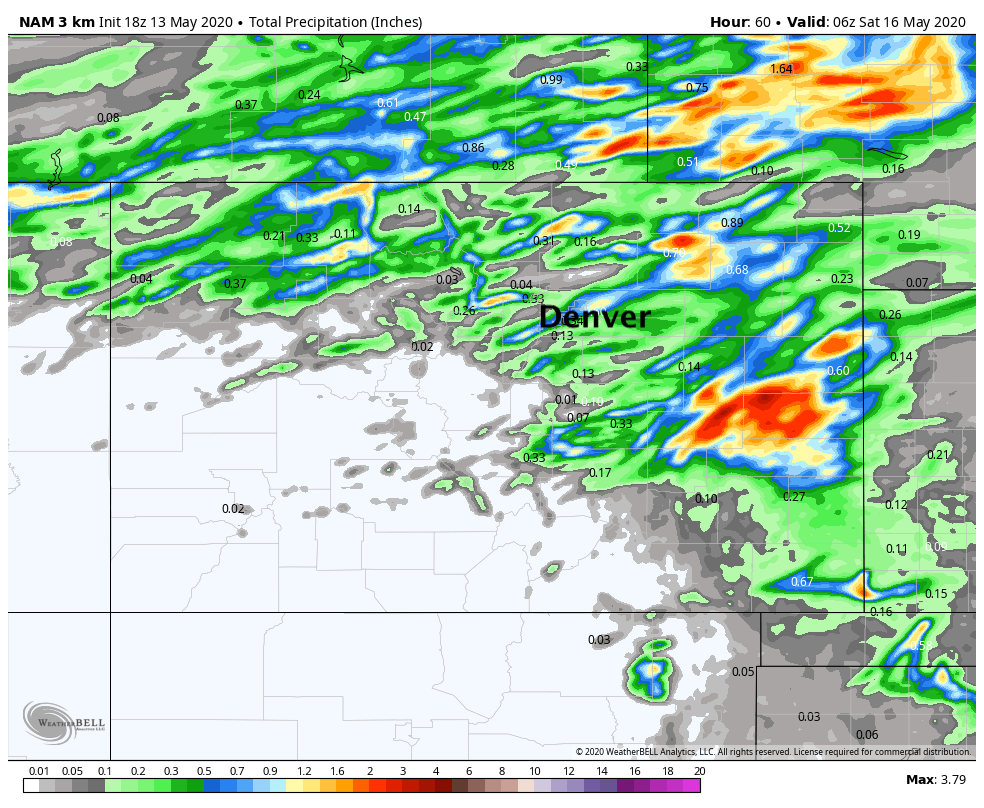 While we don't anticipate severe weather being much of an issue over the next three days, some small hail will be possible with the stronger storms that do develop. While most rainfall will be on the lighter side, some storms could produce at least brief heavy rain.
Bottomline, keep an umbrella handy if you have one over the next couple of days, and hope a few of these storms take advantage of what available moisture that will be around. Hoping the Euro take the win here, but best shot for the greater totals looks (at least probabilistically) to end up east of the urban corridor. We shall see!