While drought development and intensification has been at the forefront of the forecast lately, we may get a little break from that this weekend. From the looks of things, we'll have some thunderstorm making fuel around this weekend. This looks to be especially true on Saturday. Before we address the rain potential, here is a look at the expected high temperatures for both Saturday and Sunday.
Saturday High Temperatures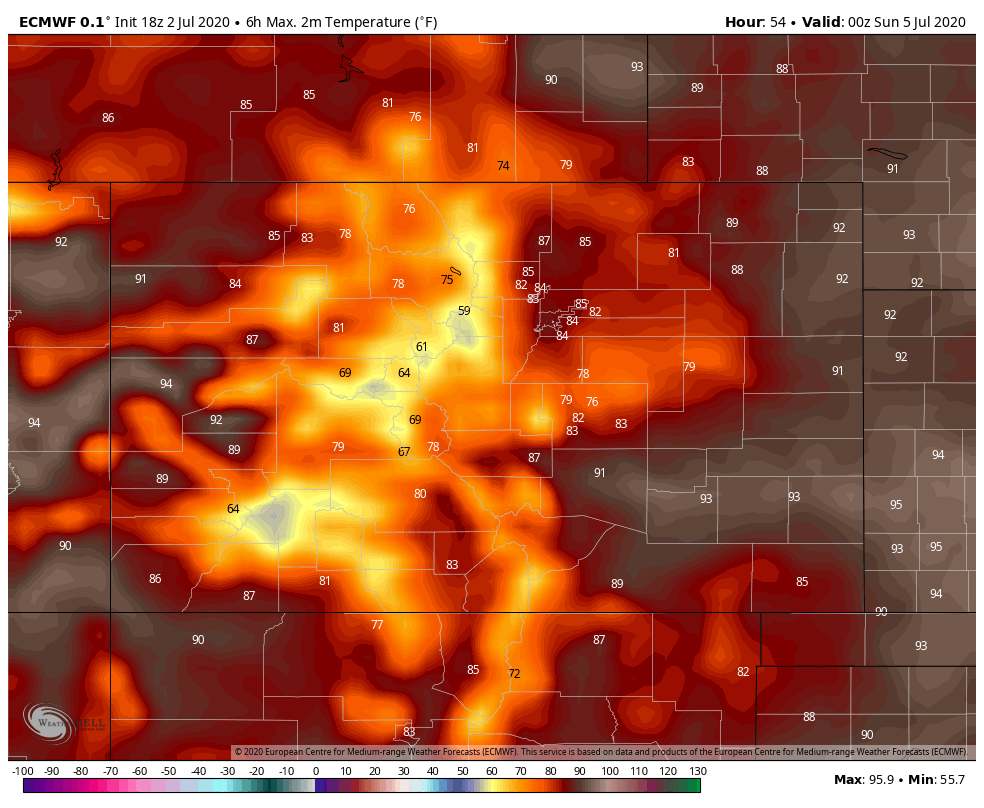 Sunday High Temperatures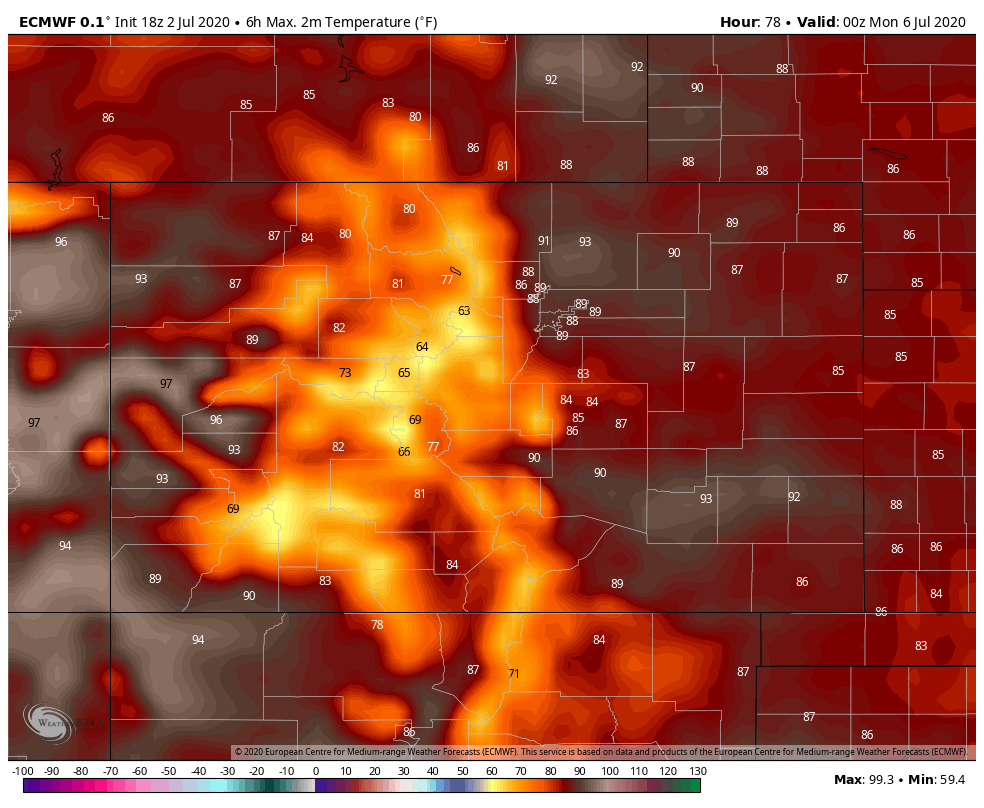 Rain chances start to ramp up on Saturday afternoon. The maps below are simulated radar images at various times on Saturday.
12 PM Saturday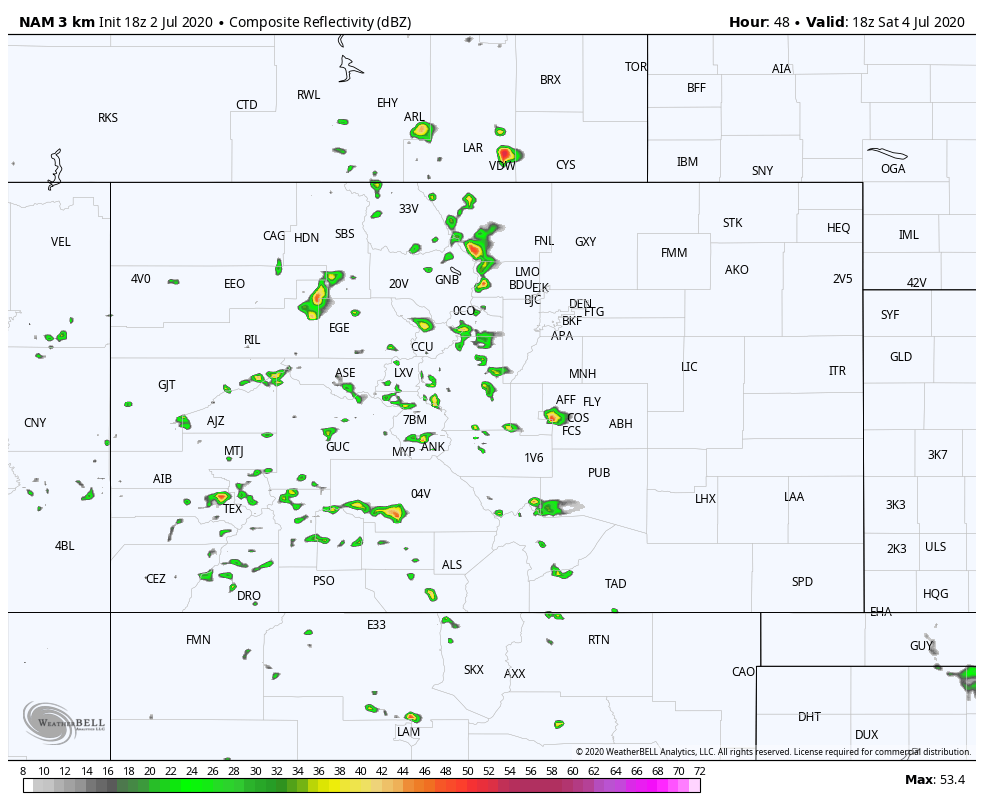 4 PM Saturday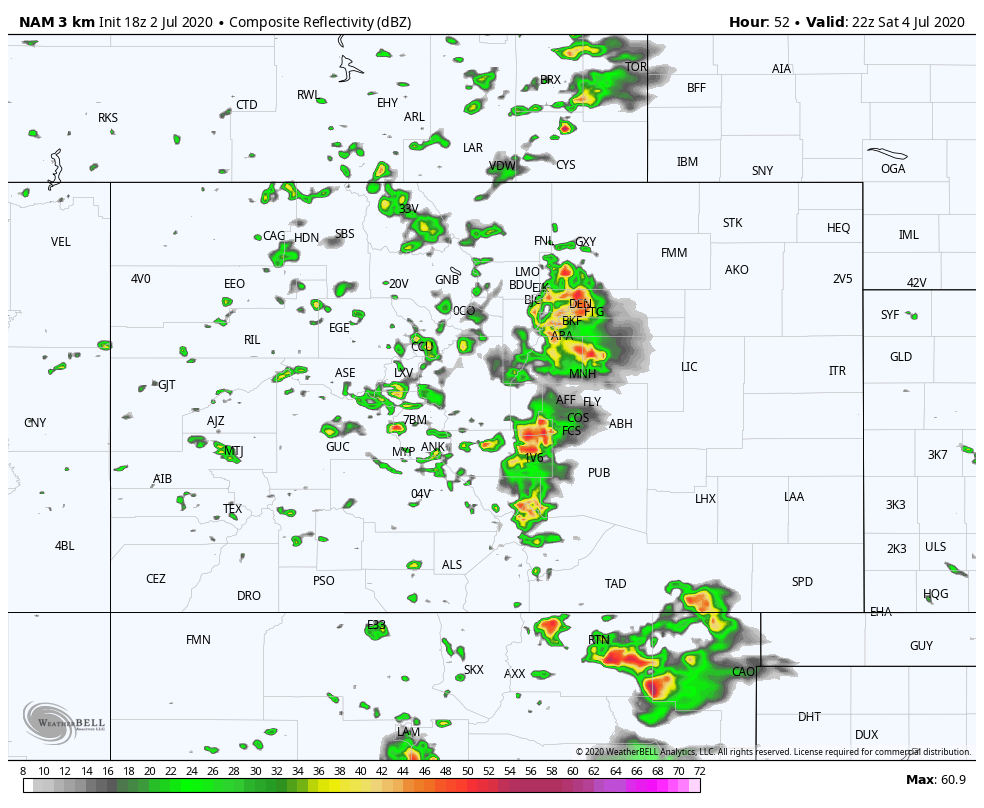 6 PM Saturday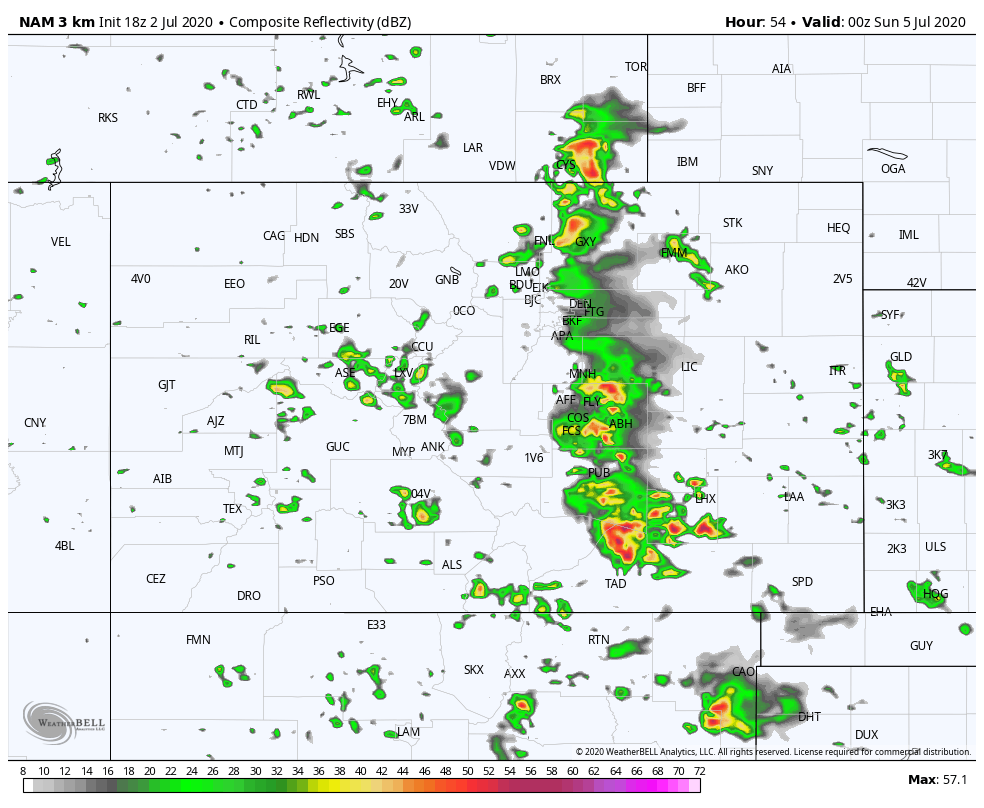 9 PM Saturday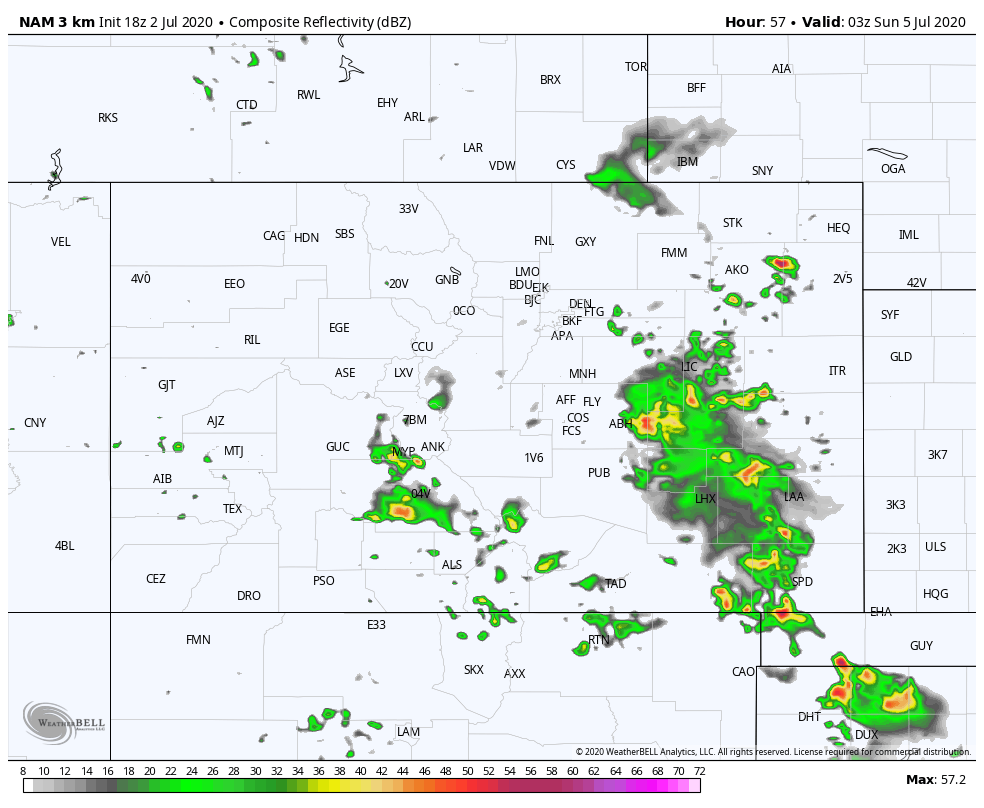 While severe thunderstorms don't look to be a huge threat, the stronger storms will produce some hail, lightning, heavy rain, and gusty wind. As of right now, the bulk of the storms look to exit the I-25 Corridor by evening... keeping the better rain chances going on the Eastern Plains.
Sunday will likely offer some scattered storms too, but the better chances for widespread storms will likely end up a little farther to the east. Some of this is predicated on how Saturday unfolds too. Again, the images below show where the best chance for rain will likely be, at the specific times.
12 PM Sunday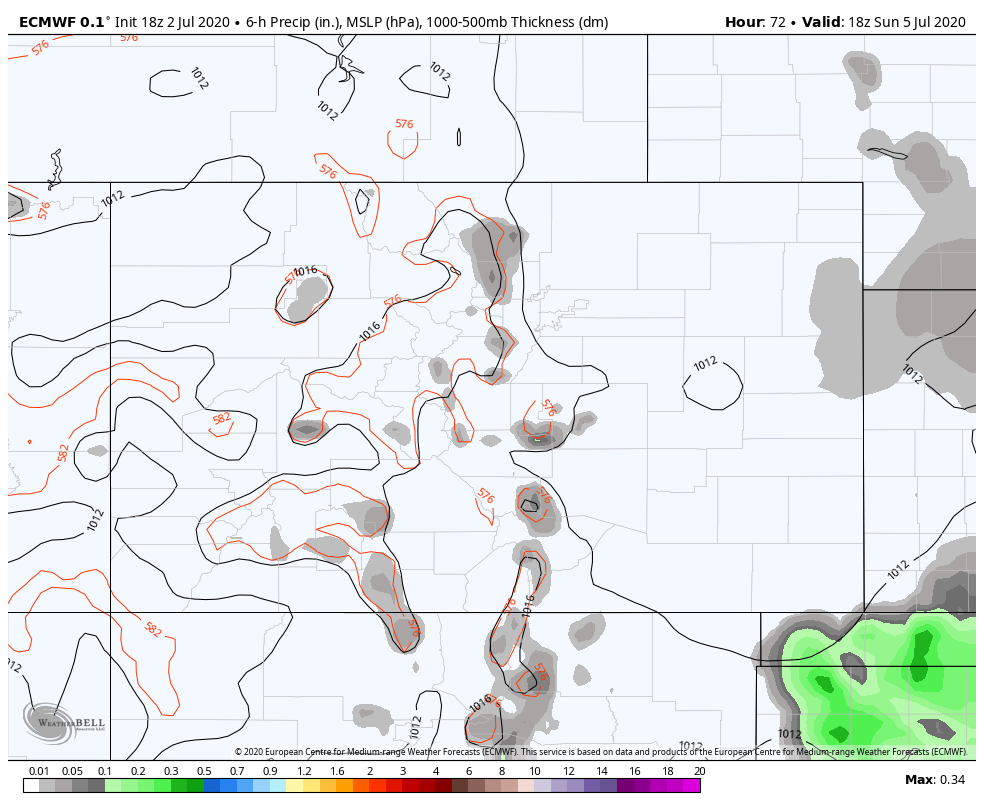 3 PM Sunday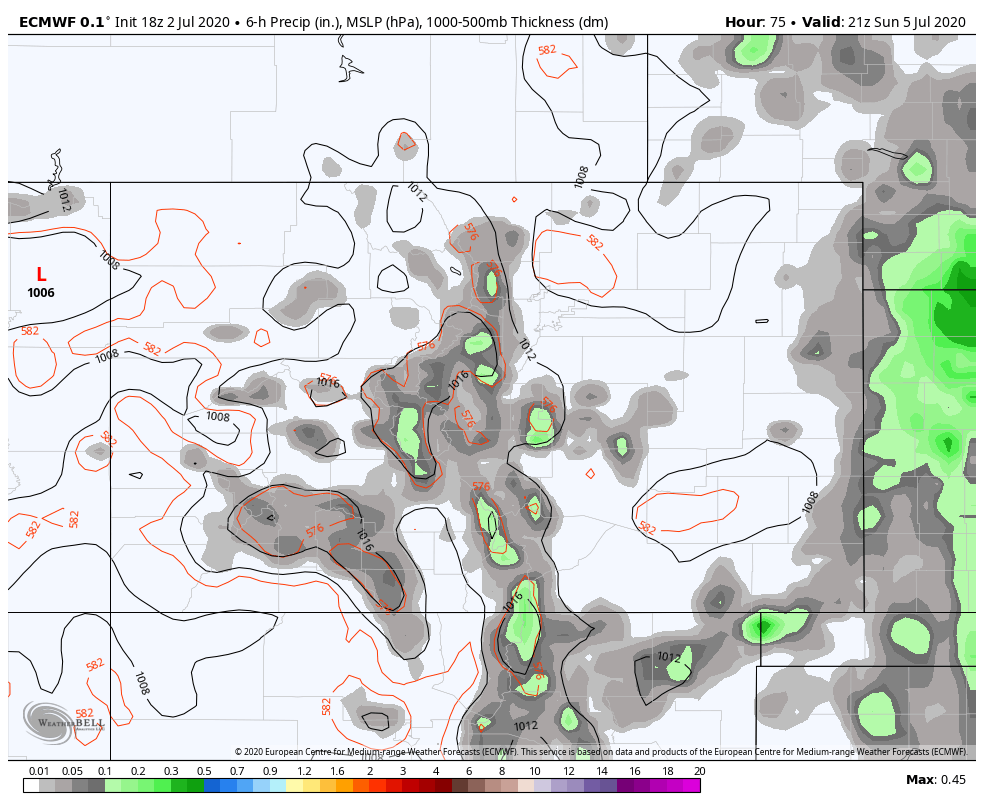 6 PM Sunday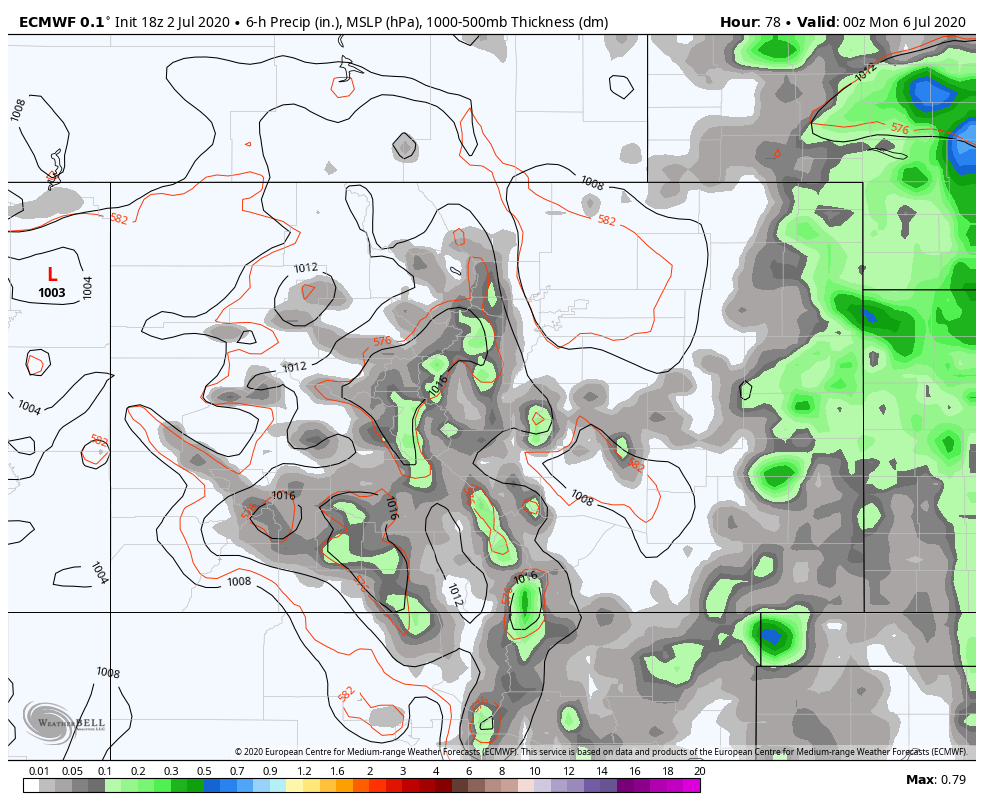 9 PM Sunday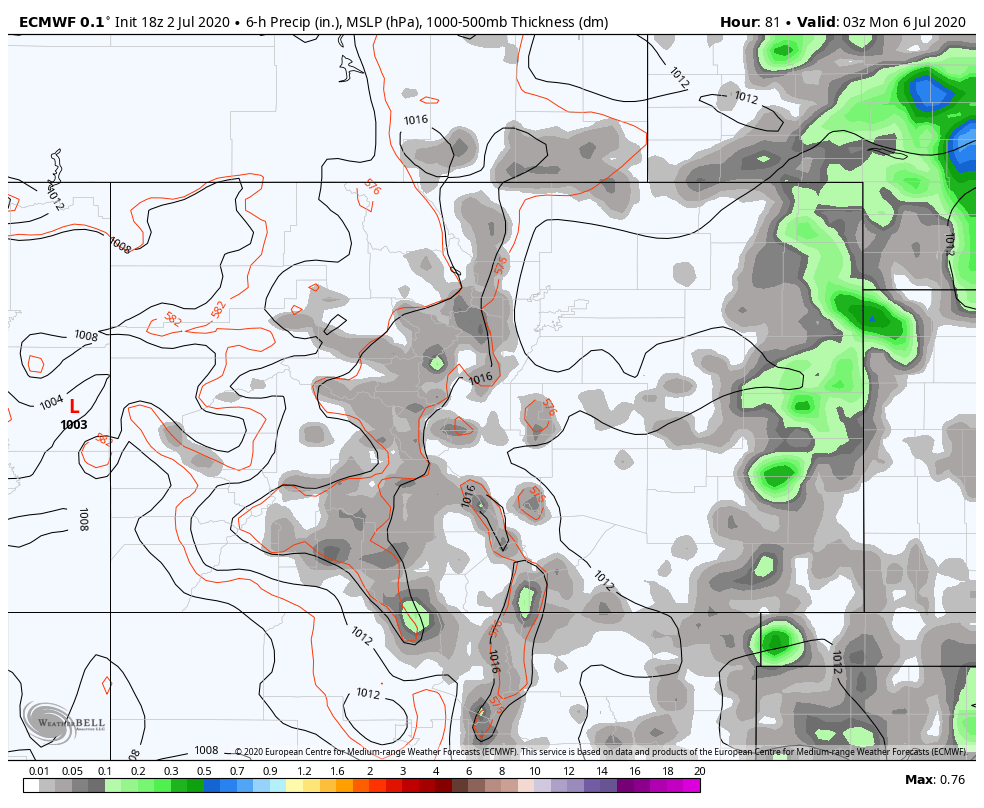 So, while there will be some storms around on Sunday too, the atmosphere looks a little less charged up than Saturday. But, we will be watching for you in case that changes.
Bottom-line, this is like any other day this time of year...  If you want to get outside and not worry about storms, then do so before 1 PM. The mornings will be beautiful. If you plan to be outside after 1 PM, then make sure you have a plan in place to get inside and allow the storms to pass. Be safe, and enjoy the weekend!