The March 2003 snow came during a high drought and we saw drought numbers drop significantly after that event. The most recent storm delivered a lot of water to beat down the drought; about four to six months worth of deficit, it appears, was recovered.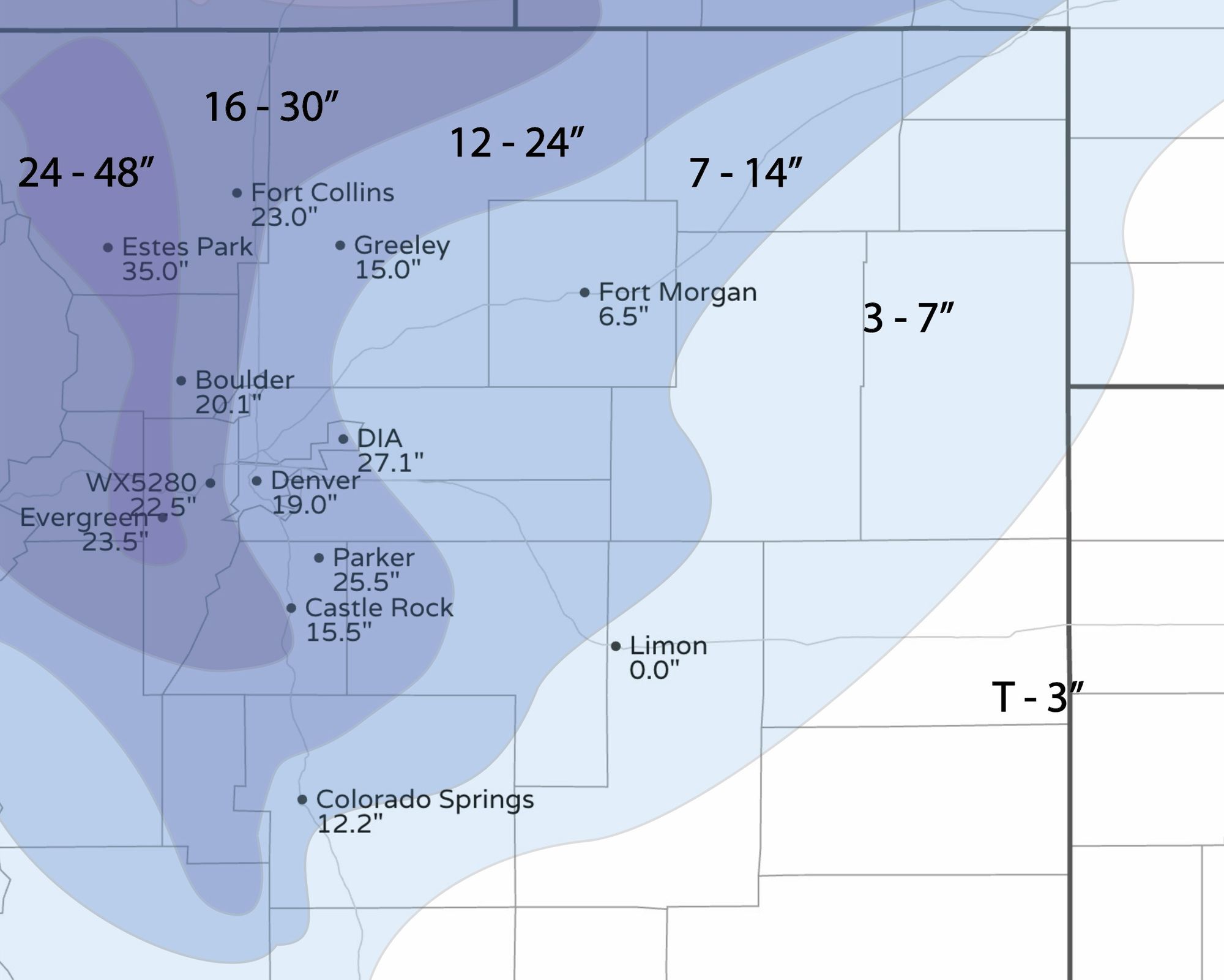 Let's begin with the March 2021 total precipitation thus far.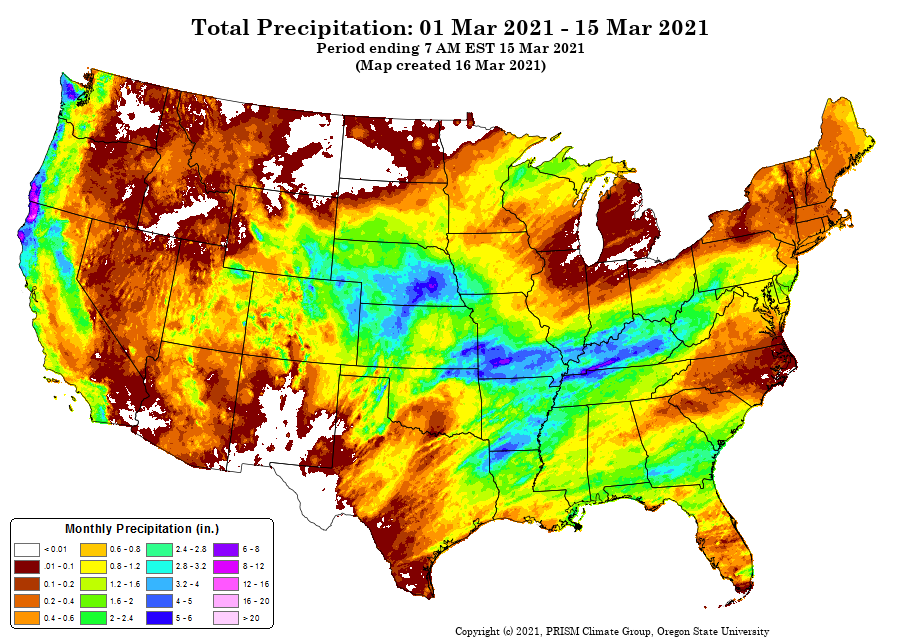 Total precipitation through mid-March for Colorado we see areas of two inches and more cover a portion of the state, including the Denver and Fort Collins areas. To find the greater than four inch areas we see pockets of those in parts of the metro areas and a focus on the north/eastern plains and far northern mountains.
Now, let's look at how the recent storm edged out precipitation deficits of the last six months for the metro areas and northern Colorado.
30-Day SPI:
This is the 30-day departure from average precipitation with a strong bullseye of water over northeastern Colorado and into neighboring states.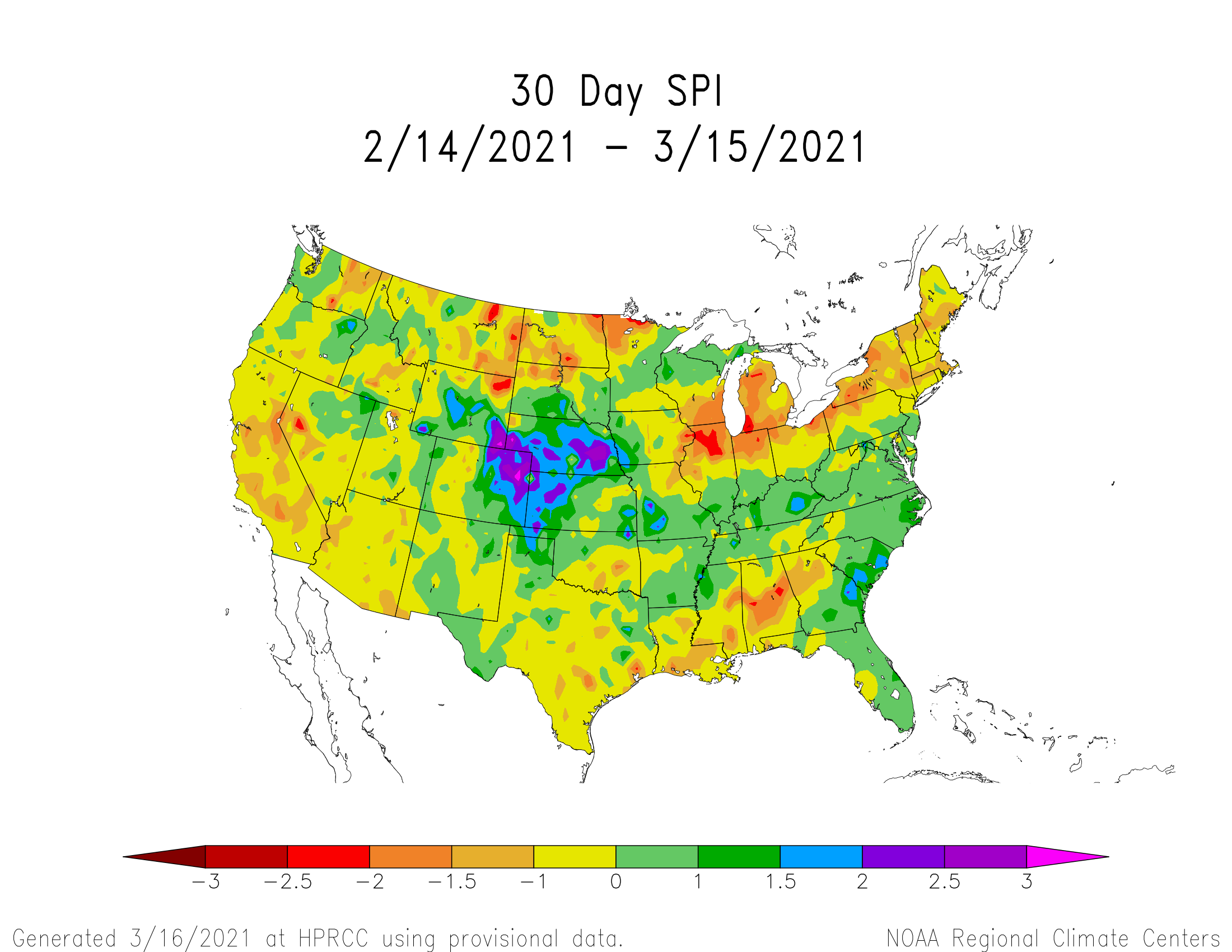 60-day SPI:
A strong surplus remains in the same areas in the 60-day time scale.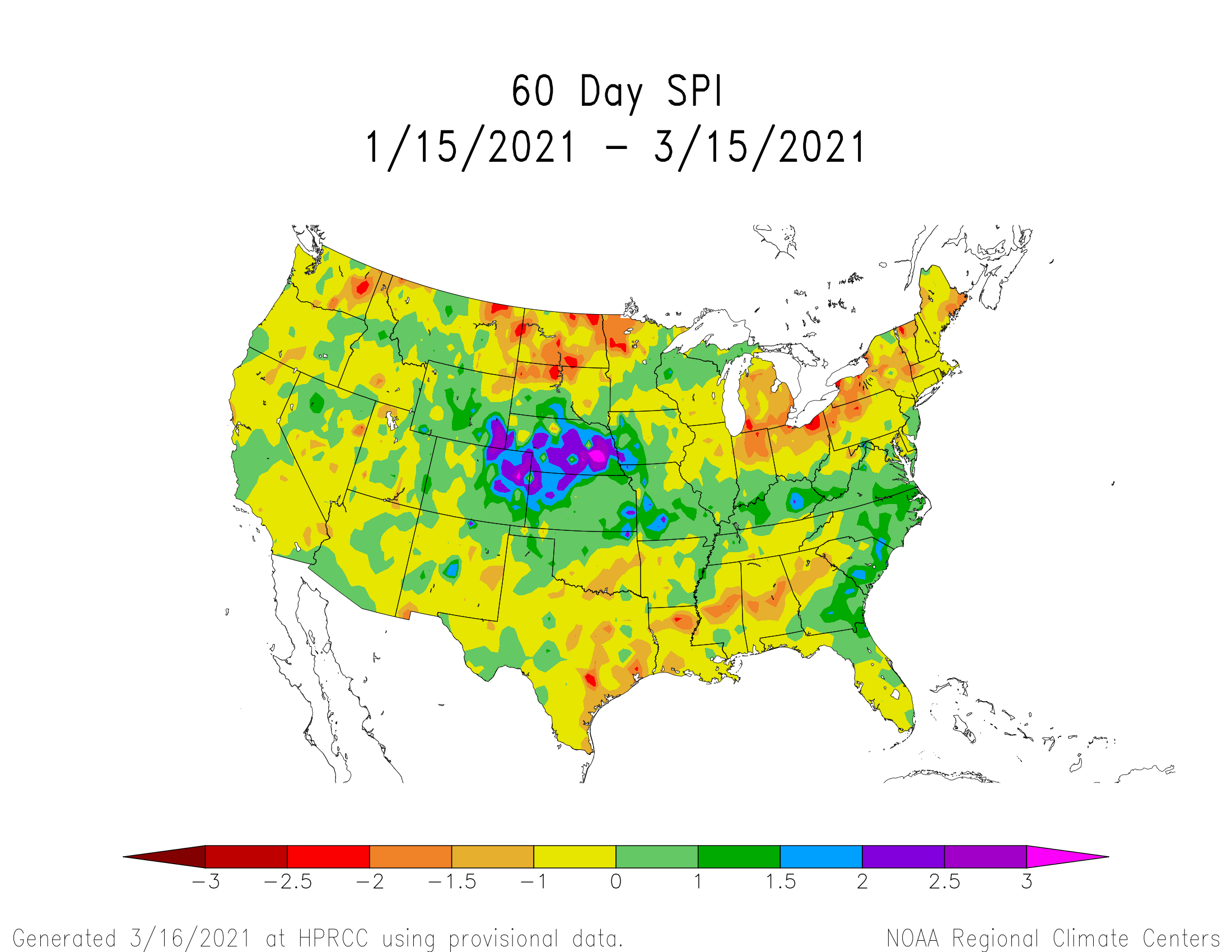 90-day SPI:
Yes, a surplus remains at the 90-day scale but eroding.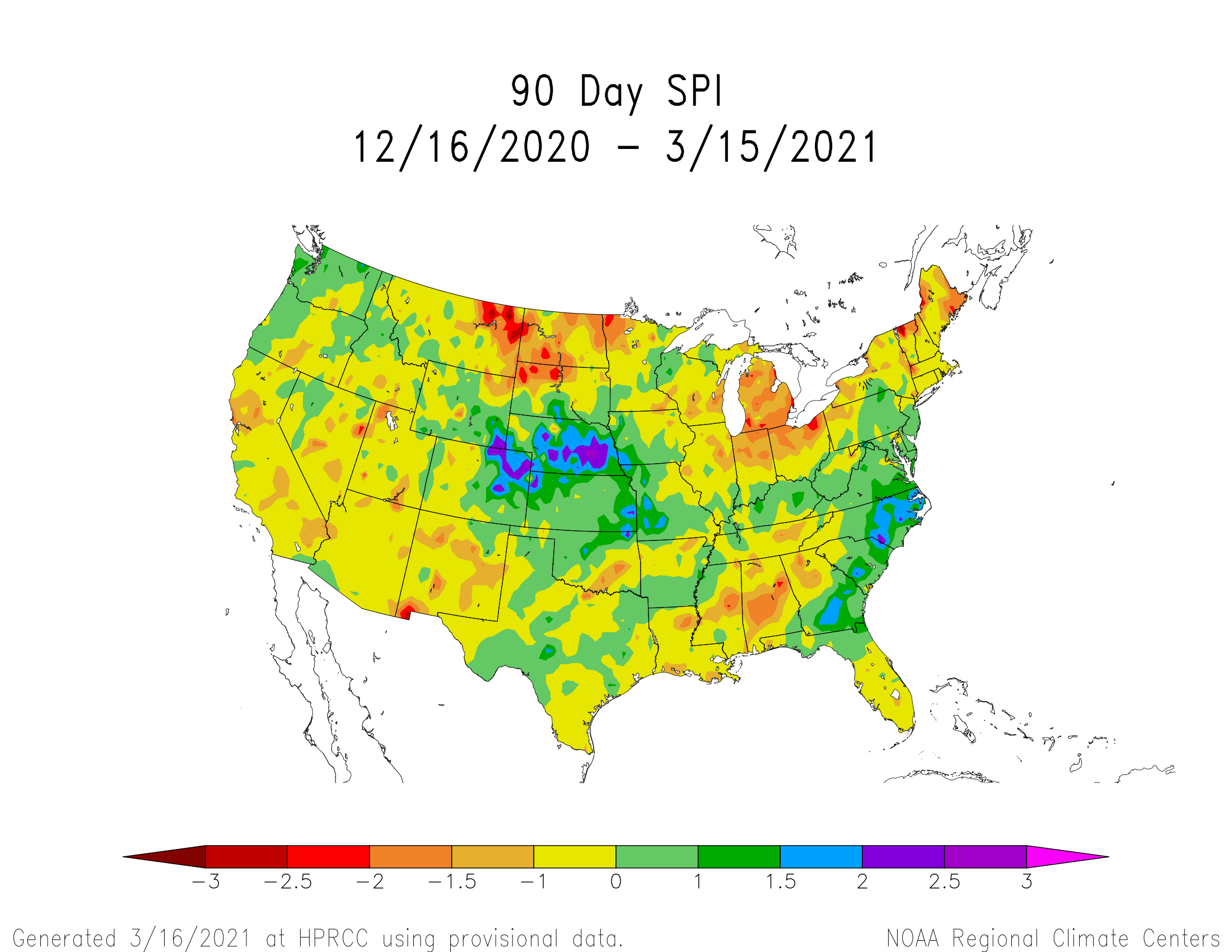 6-month SPI:
We see most of the recent surplus is nearly wiped out over the last six months.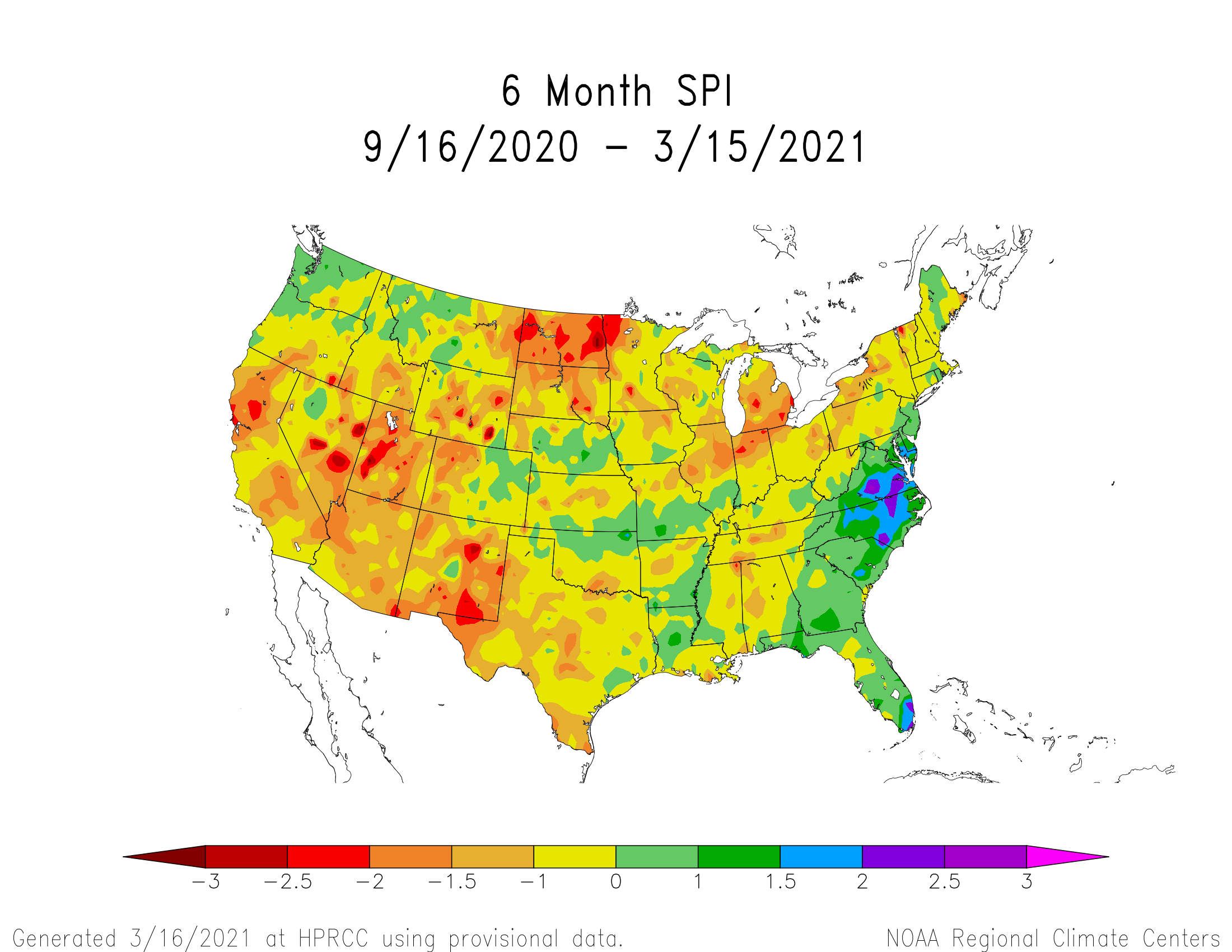 One-year SPI:
What happened to the surplus at the yearly scale?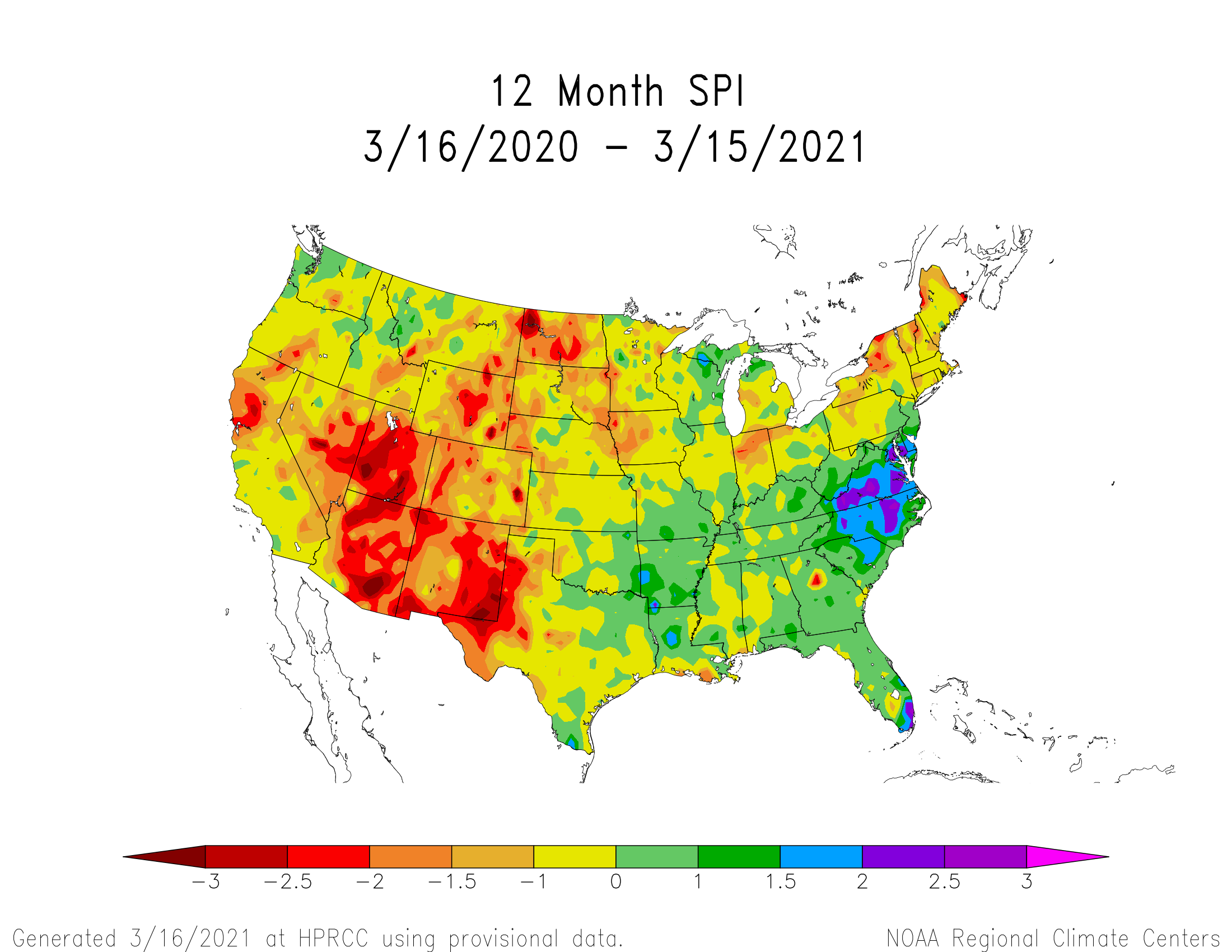 With focus on the metro areas and northern Colorado we see there is a precipitation surplus through roughly the past six months, from 6 months to one year we see the surplus areas turn to ones of deficit.
With that said, we will see a dramatic reduction in drought category for the metro area, and northern/eastern Colorado.
How much of a drop, considering the long-term remains drier than average, will be revealed in Thursday's drought update release. Assistant State Climatologist Becky Bolinger will have a post later this week to discuss the drought in greater detail.