As we watch the radar picture fill in with color Sunday afternoon, folks from near Fort Collins to Boulder to Denver and Colorado Springs have seen rain and snow.
This activity will increase through the evening into Monday morning with some spots to see one to two inch per hour snowfall rates. Monday morning drivers need to plan extra time into their commute.
This post will serve as a follow-up to our morning post which outlined in detail the snowfall totals and timeline: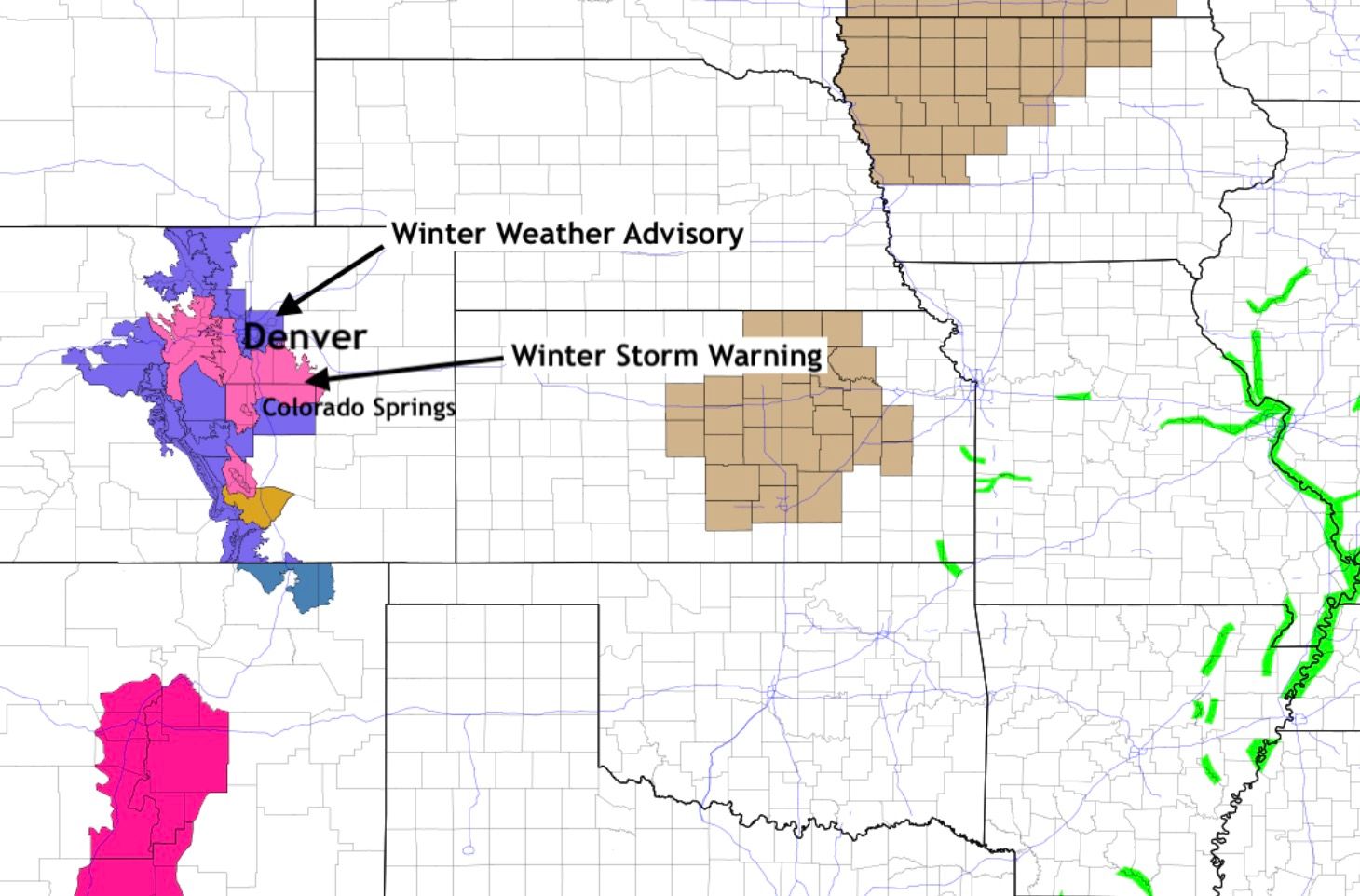 Let's have another look at the timeline of rain and snow areas, starting at 9 pm which shows heavy snowbands in most of the cities as well as the Palmer Divide: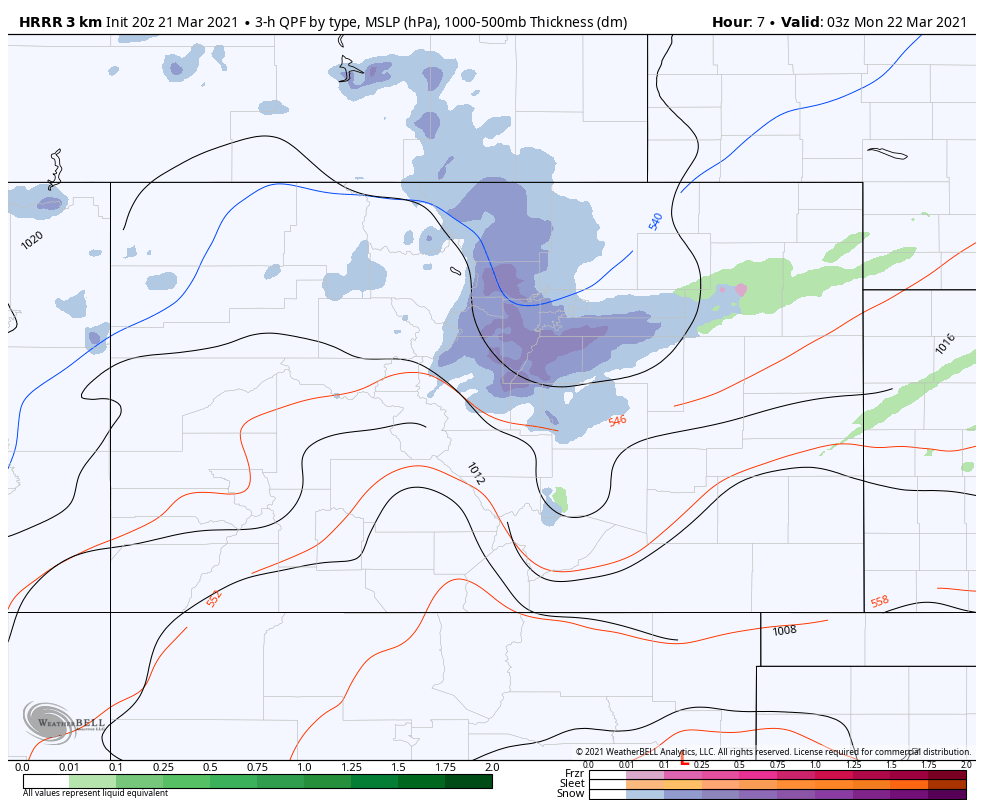 At midnight, heavy bands of snow in foothill/mountain locations, the Palmer Divide and Colorado Springs: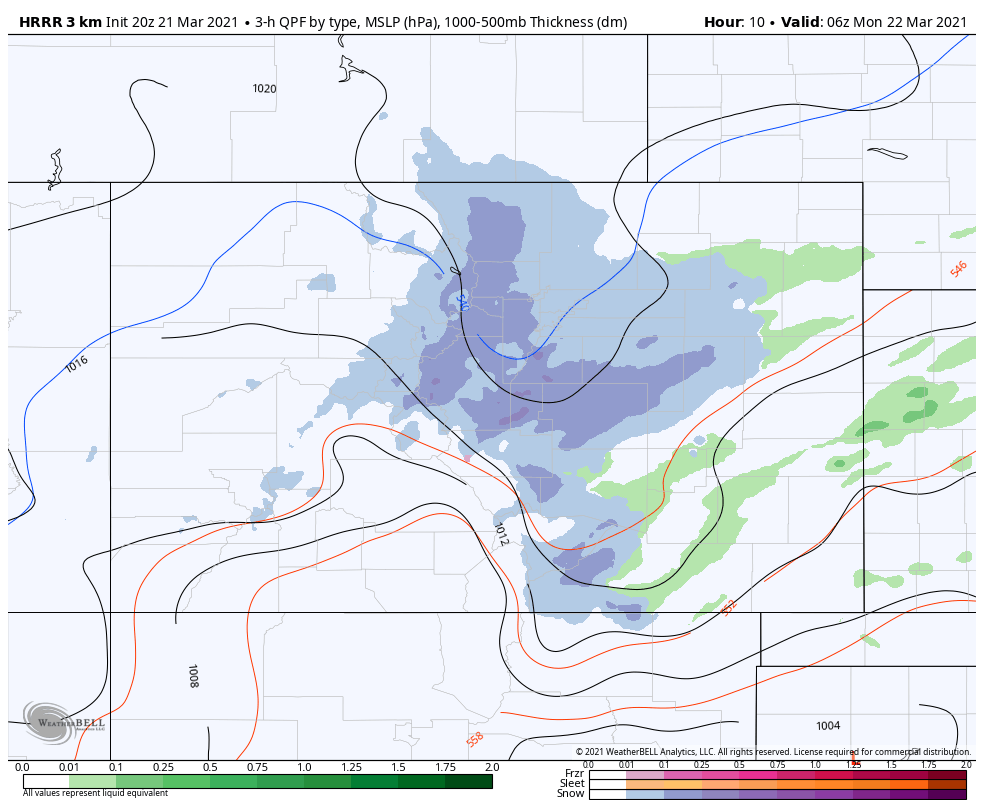 3 am, heavy bands of snow around the Denver area, with snow tapering off up north: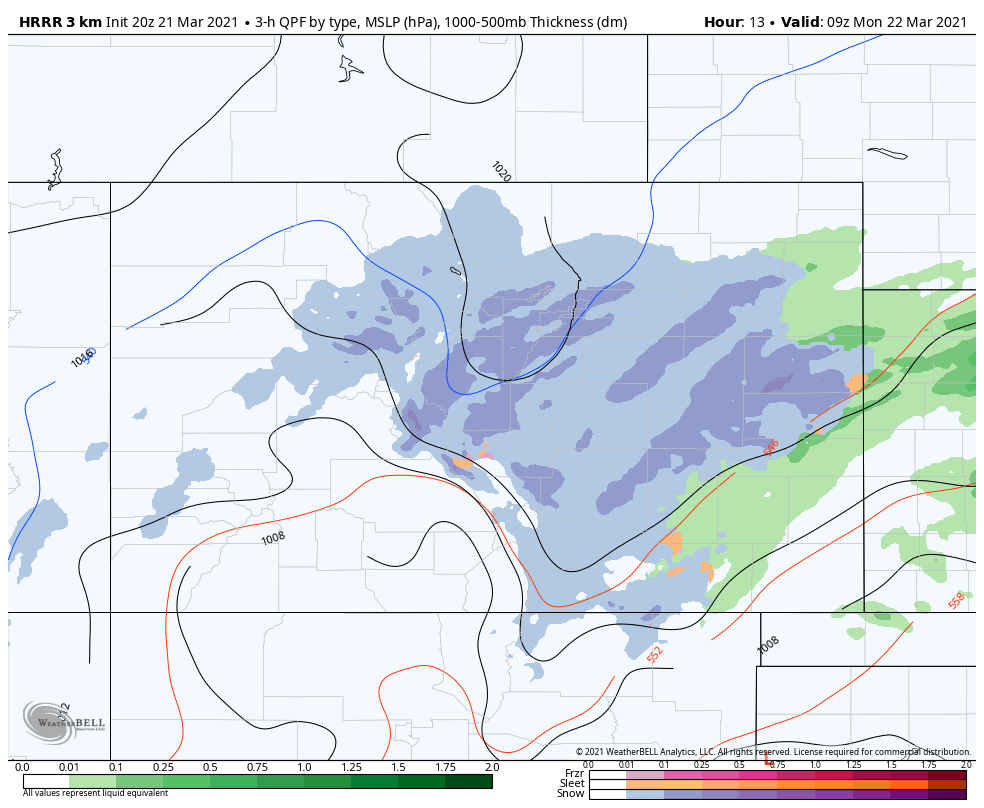 6 am, snowfall will be losing intensity in the Denver area: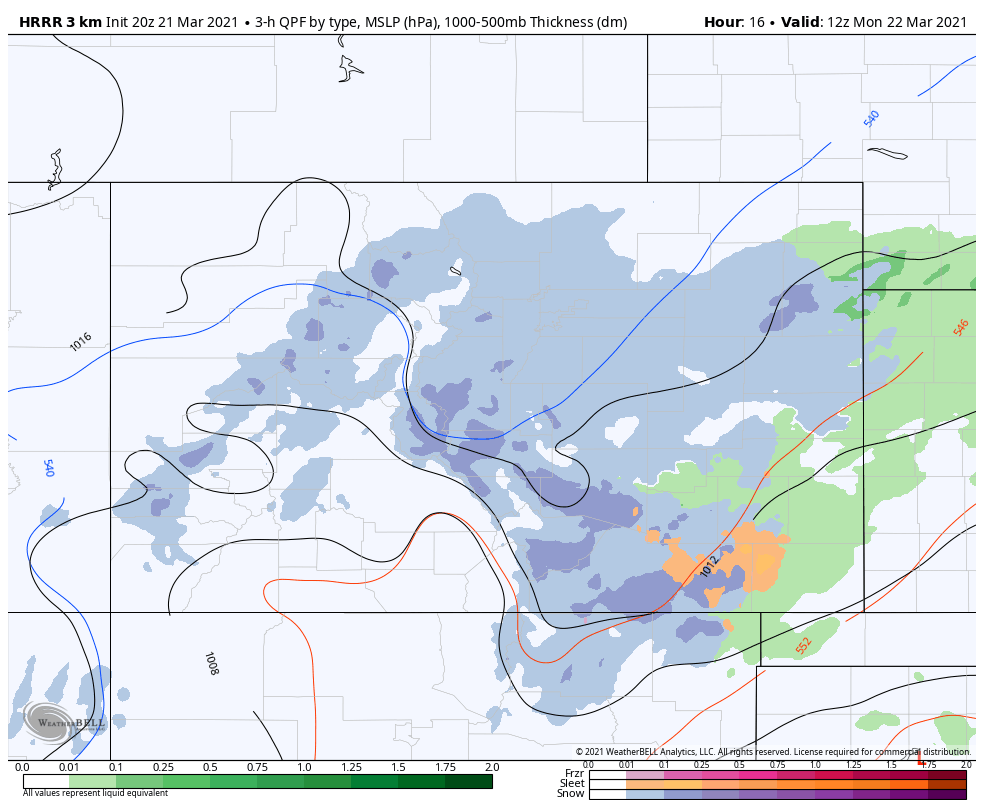 That leads us into a Monday morning drive that will have some travel impact due to snowfall accumulations. Let's look at travel impact first, then totals.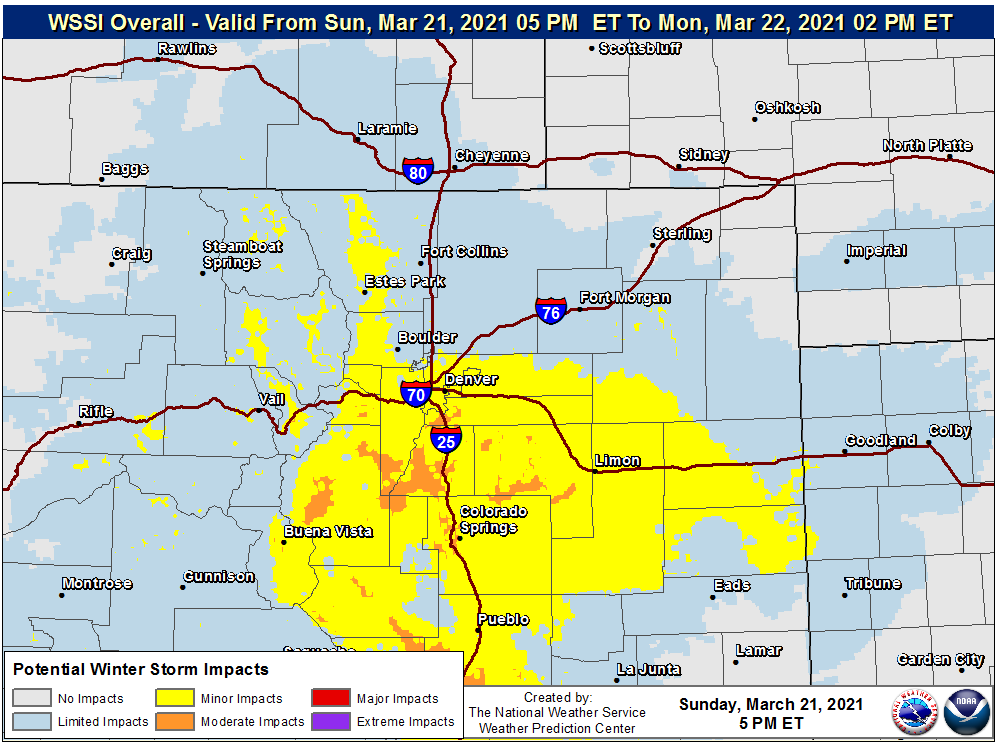 Those along and south of I-70 will have some road impacts for the morning drive, but the impacts will be greatest for Jefferson, Douglas, Elbert, and El Paso County commuters.
Morning drivers should allow extra time.
Now to our totals, which didn't change from our morning update: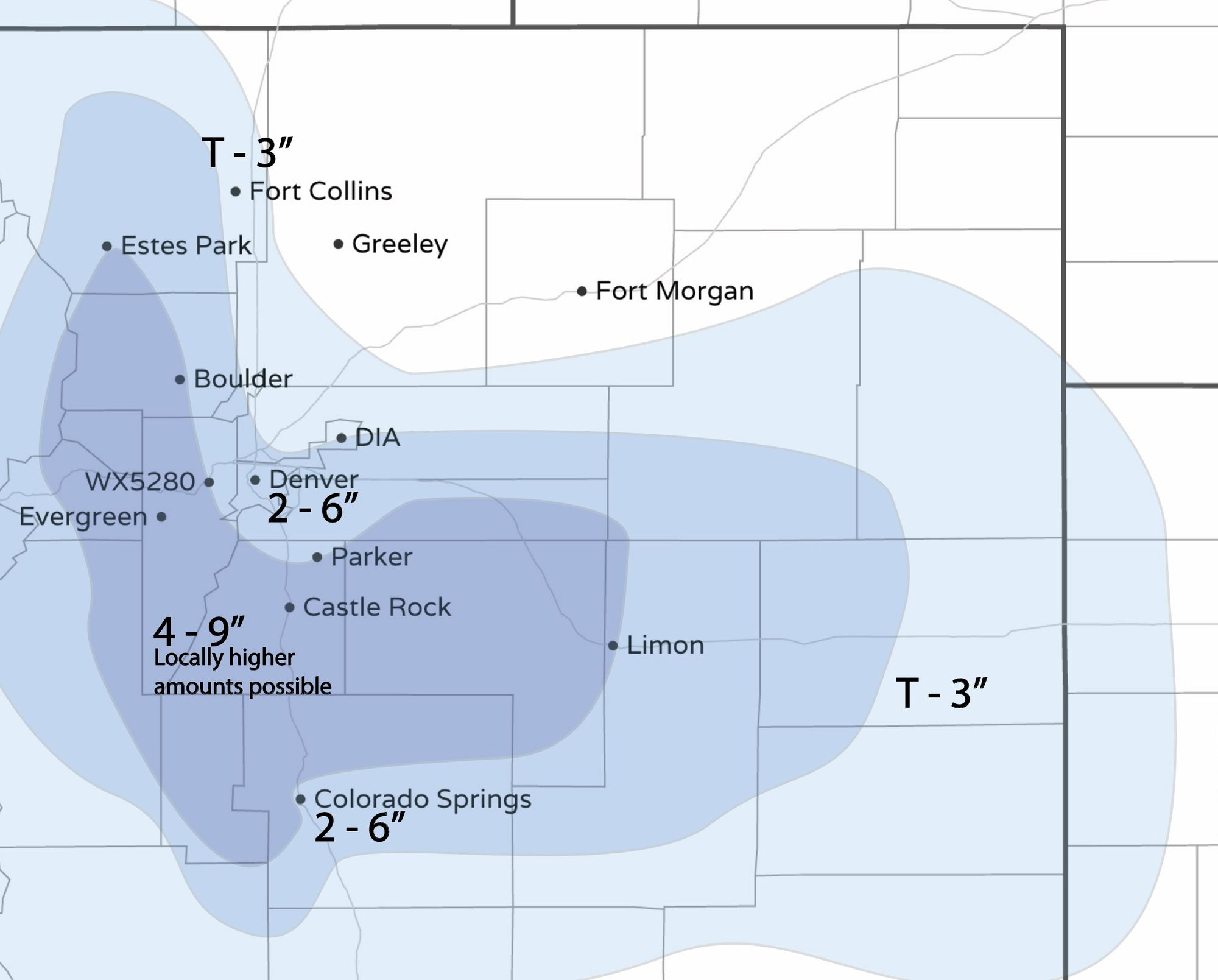 Model data through Sunday afternoon shifted a bit in some cases, but we feel we shouldn't change our forecast on that data at this time – this forecast still sits well with us. (The four to nine inch range could be extended farther north into northern Larimer County)
As far as temperatures, not much changed there either. Here are hourly planners for a few locations (as a reminder, insiders/pros can customize the locations that show up on our WeatherBoard).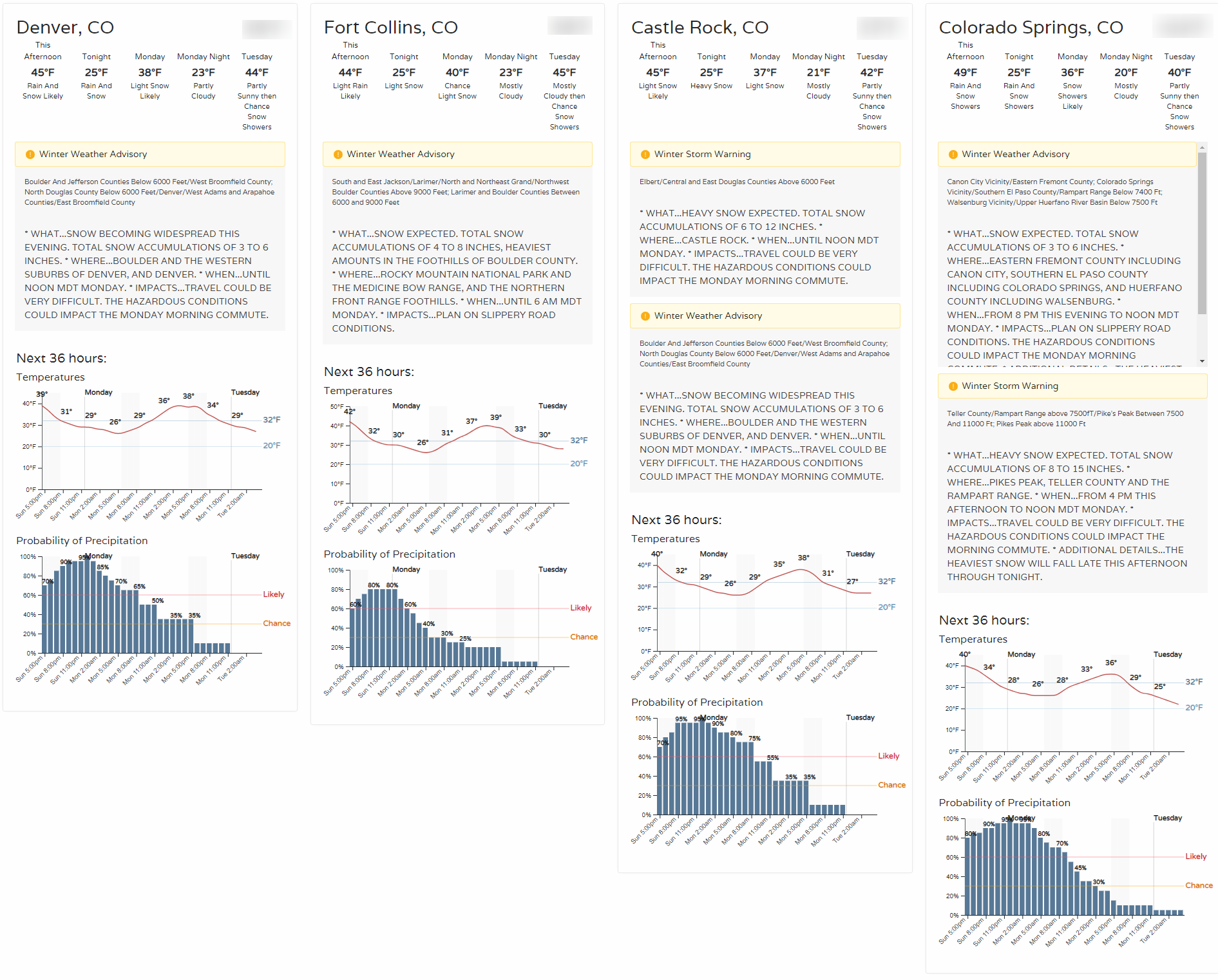 Zoomed in for Denver: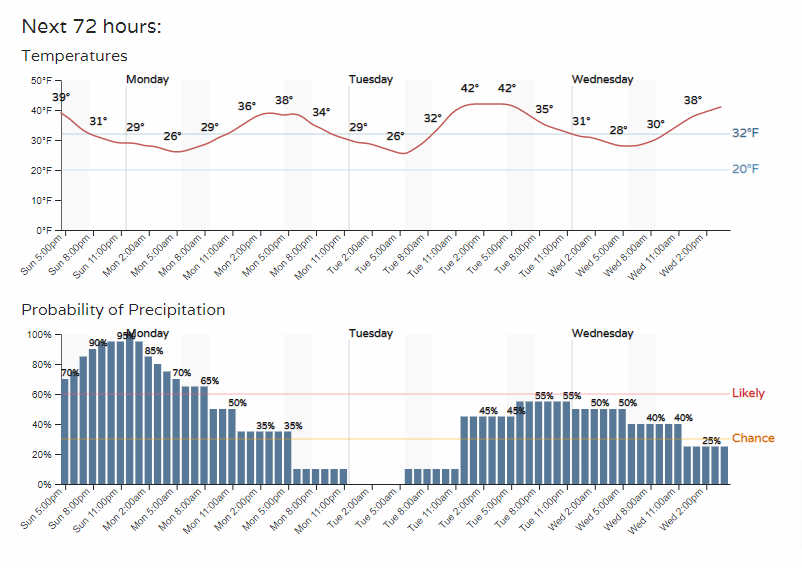 We've only covered the forecast details to get you ready for Monday morning's drive, you'll see another push of rain and snow chances from Tuesday into Wednesday. We'll provide you with guidance on that in the next posts.