Snow chances remain in the outlook for the next few days to add onto what is already a historically snowy March and early 2021.
Our post earlier Monday has a rundown of how much snow we just received.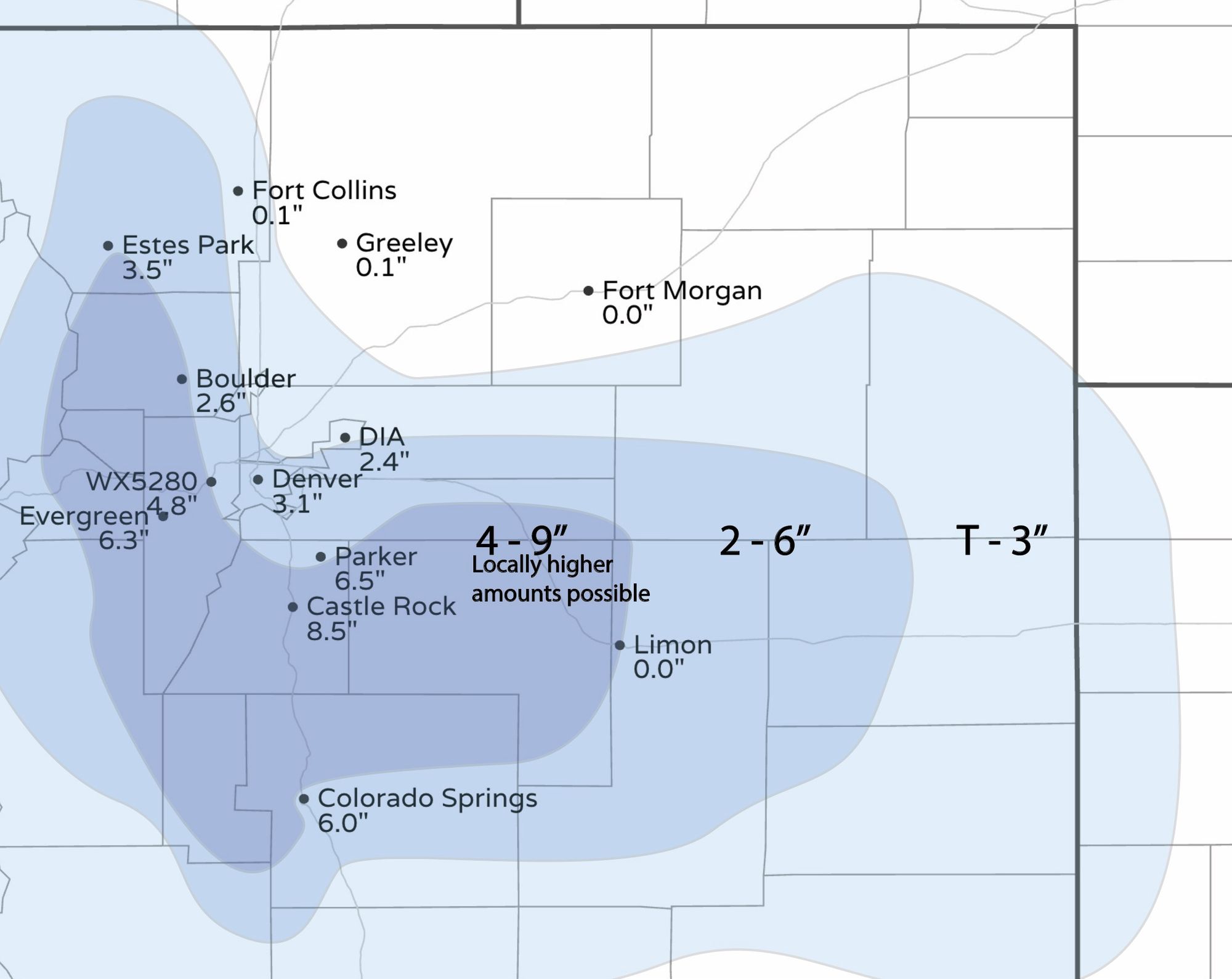 That snowfall gave an even bigger boost to March's total precipitation which is now 2nd wettest to date for Denver. According to the National Weather Service in Boulder, for the January to March period we are currently ranking 6th wettest on record, with 4.56" through noon today.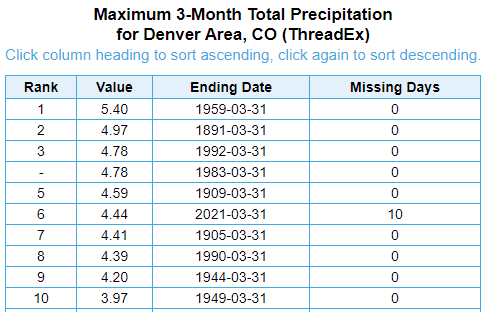 As we watch the next couple of weather impulses to pass through, we do not expect to see anything as strong as Sunday night for the areas near Denver or Colorado Springs.
The focus, mostly, will be on the foothill and mountain locations.
Here's an animation showing possible areas of rain (green) and snow (blue) for the next few days:
Goes by fast, doesn't it?! Perhaps these hourly planners will help (you can setup your own custom locations on our WeatherBoard).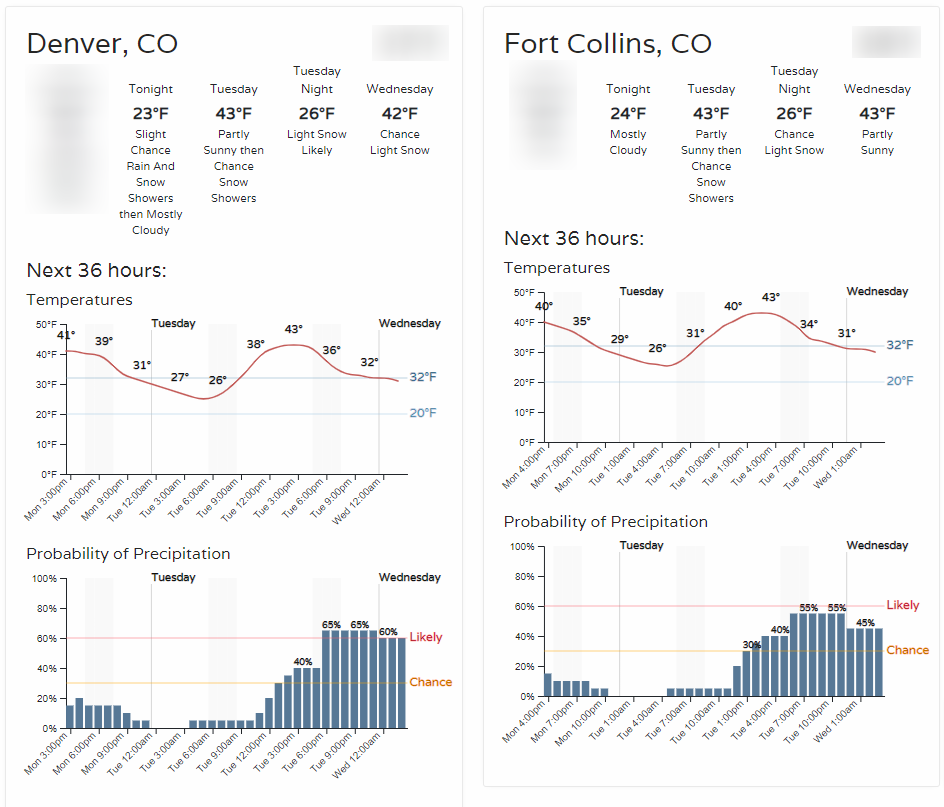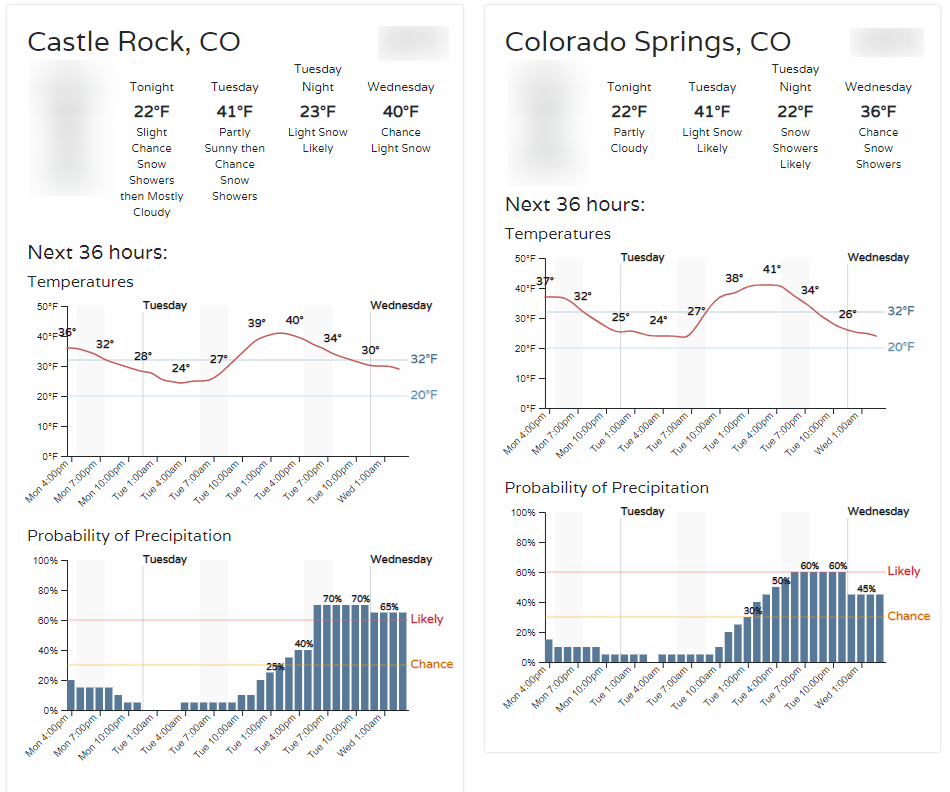 We see a peak in snow chances later Tuesday through Wednesday morning. At this time, there's a reasonable consistency and agreement among weather models.
A general look at what snowfall is possible for the next few days is shown here.
The San Juans, Sangres, and parts of the Elks and Sawatch Mountain Ranges will have some heavy snowfall as compared to the rest of the state. Denver and Colorado Springs, however, will be lower on the scale this time.
For Northern Front Range counties, we tend to agree with this as possible snowfall for the next three days, that's just a Trace to 1" or so for Denver, with better snowfall potential along the Front Range foothills and mountains: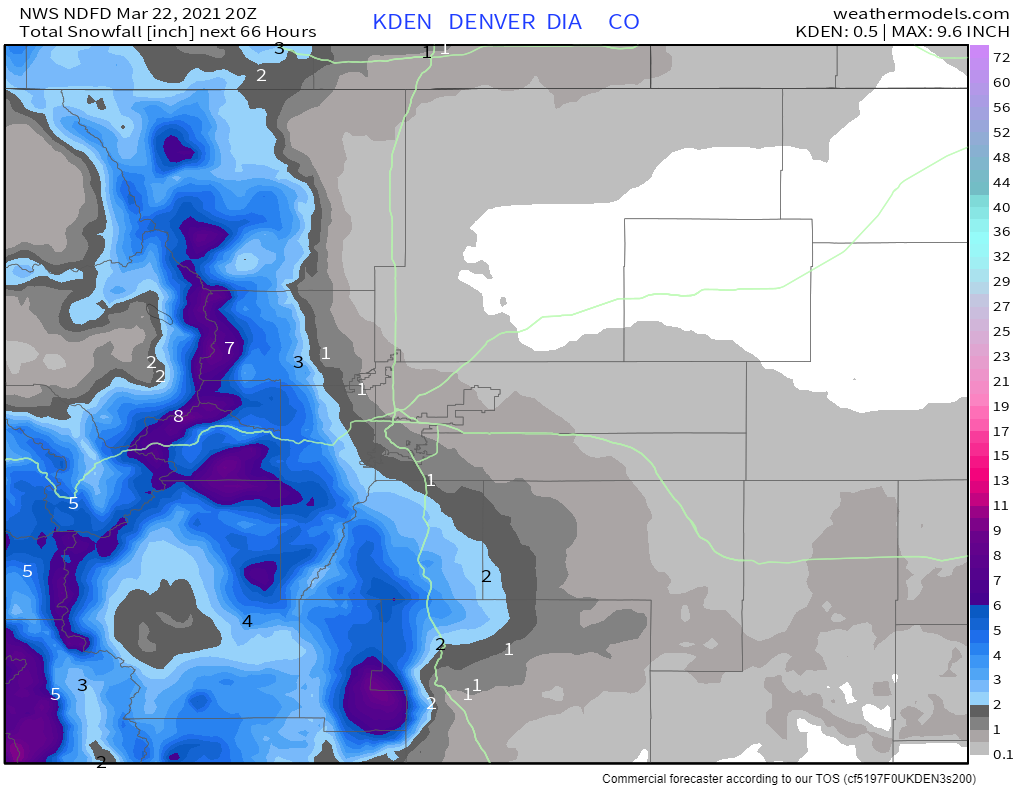 And the same timescale, but for the Southern Front Range counties: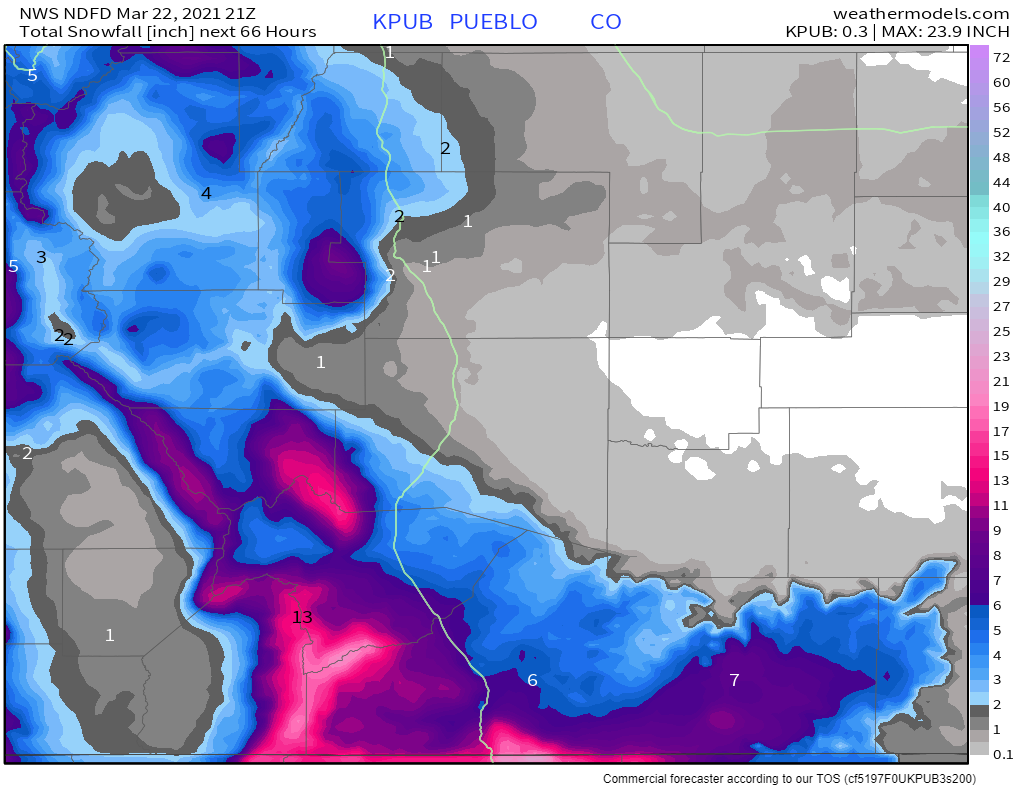 Based on these snowfall projections, the overall impact coming into metro areas will be lower with the series of chances. Perhaps good news for those still scraping off recent snowfall.
Tuesday morning, we will bring you further updates on the snowfall estimates after we collect Monday night's data and see if anything changes.