Additional snow showers to move through the metro areas the next couple of days with some accumulation, however, the heaviest snowfall will be for southern Colorado.
A look at the hourly timelines in Denver and Colorado Springs show an increase to the snow chances later Tuesday through Wednesday.
Denver:

Colorado Springs:

Although in both cases we don't see a guarantee of snowfall. The chance of these showers will increase away from the city centers toward the higher elevations.
Let's take a look at 6 hourly bundles of time to show areas of rain and snow.
Through midnight: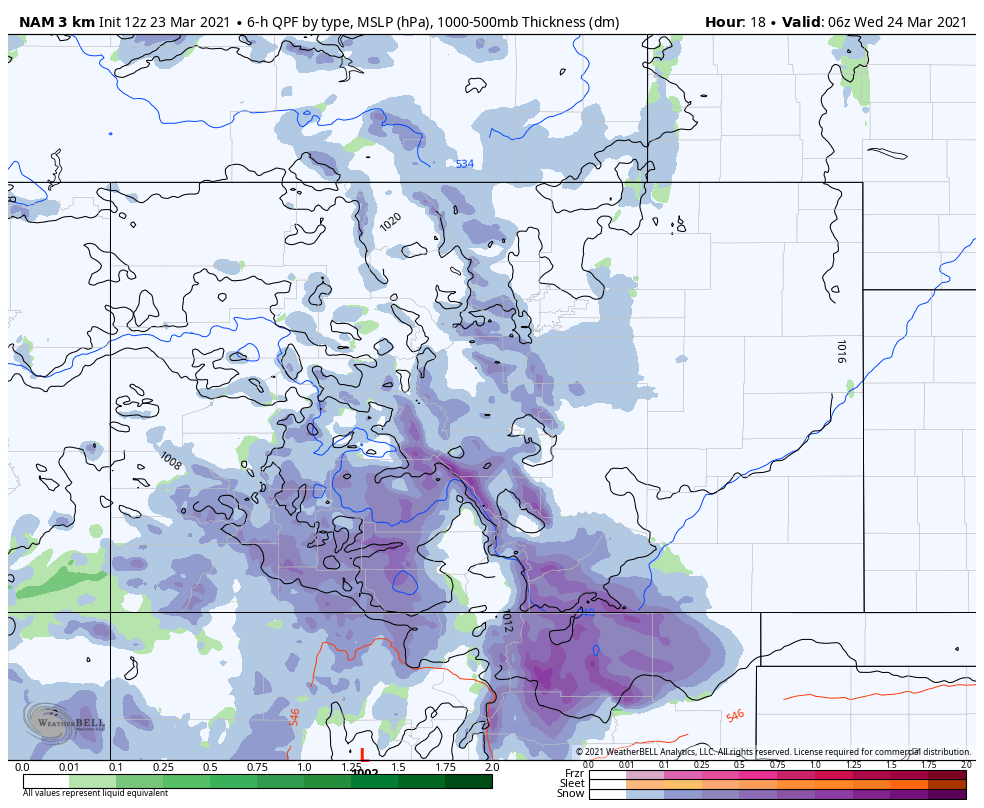 Through 6 am Wednesday: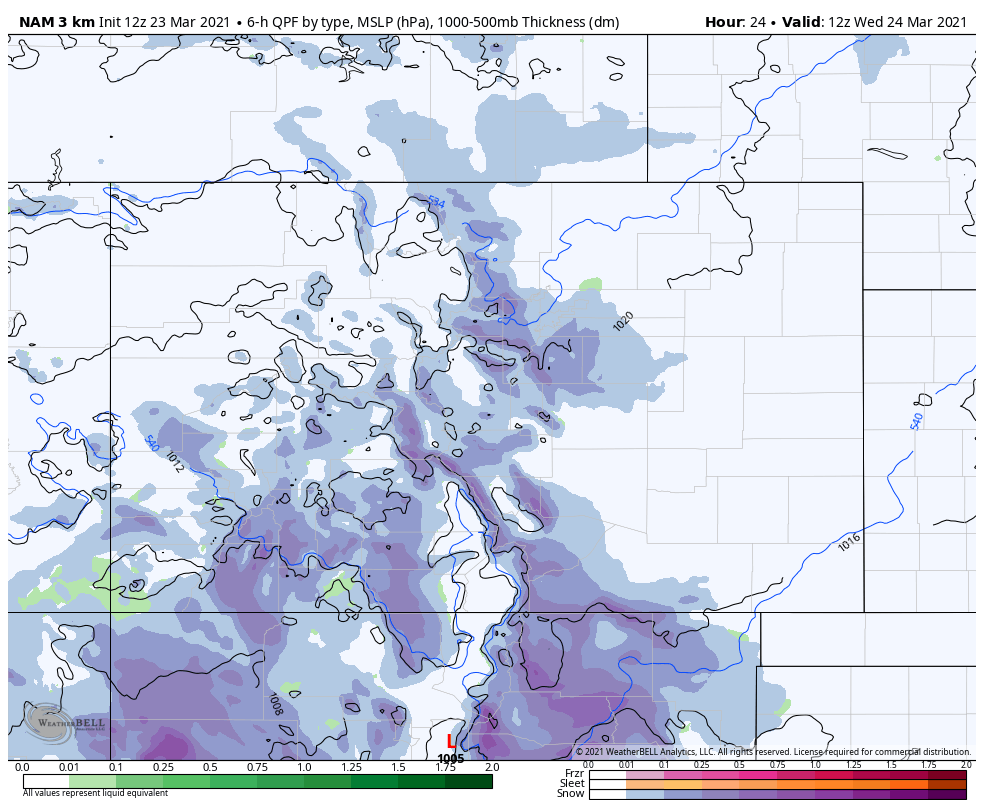 Through Noon Wednesday: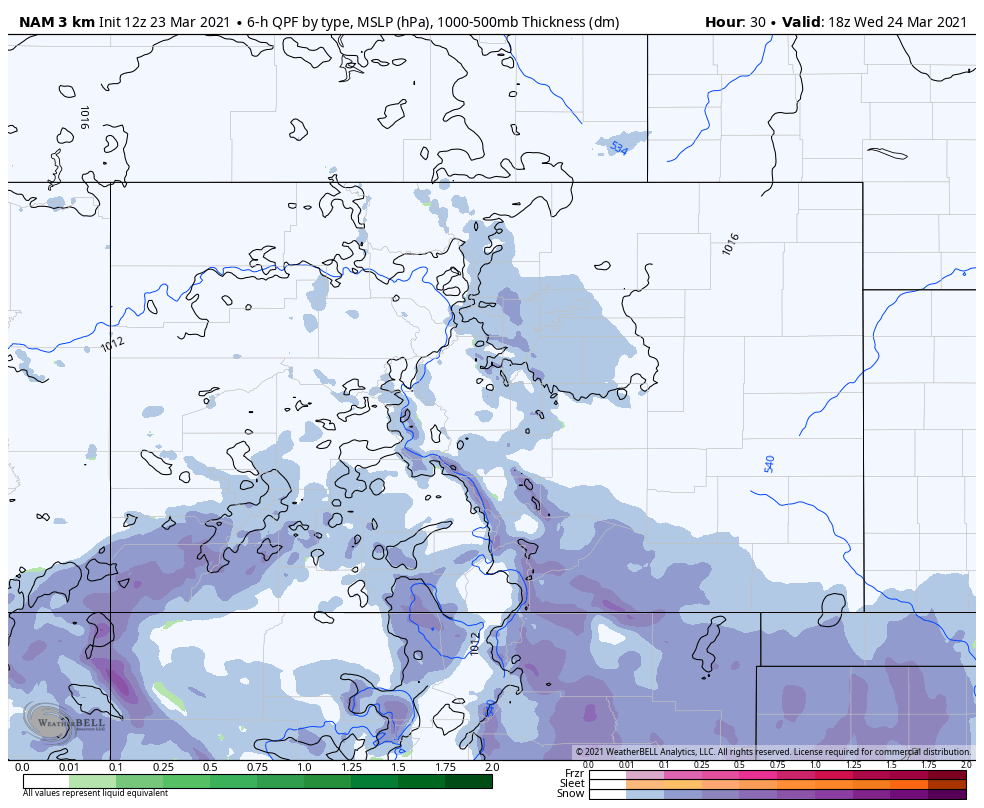 Through 6 pm Wednesday: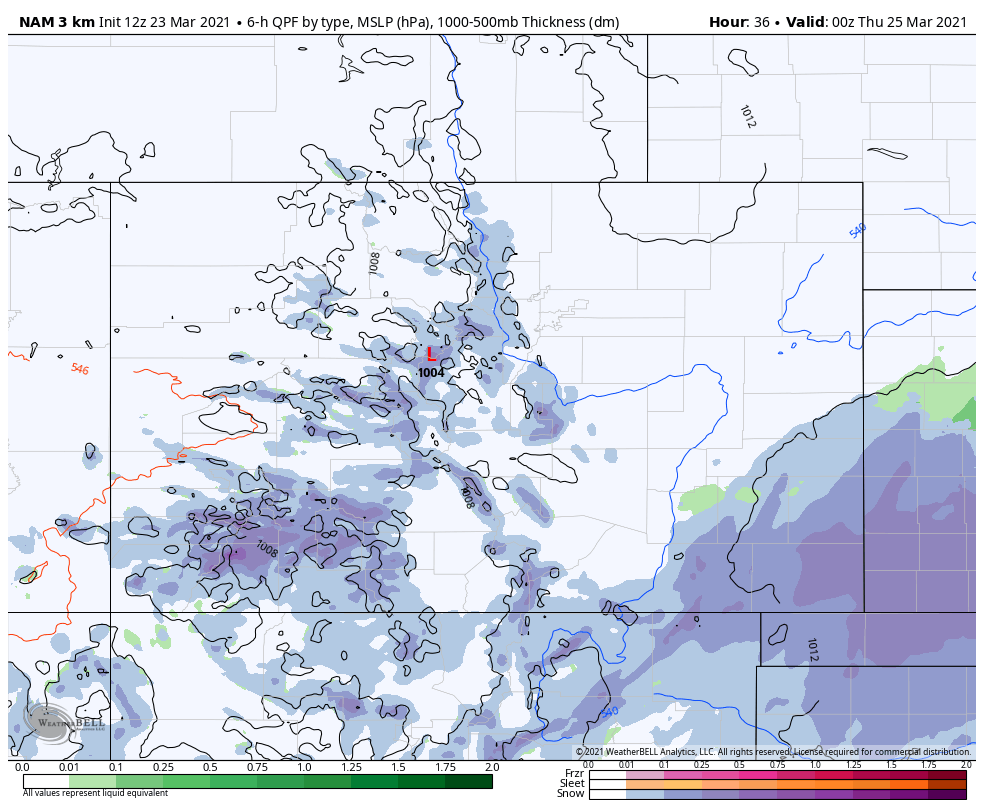 Through 12 am Thursday: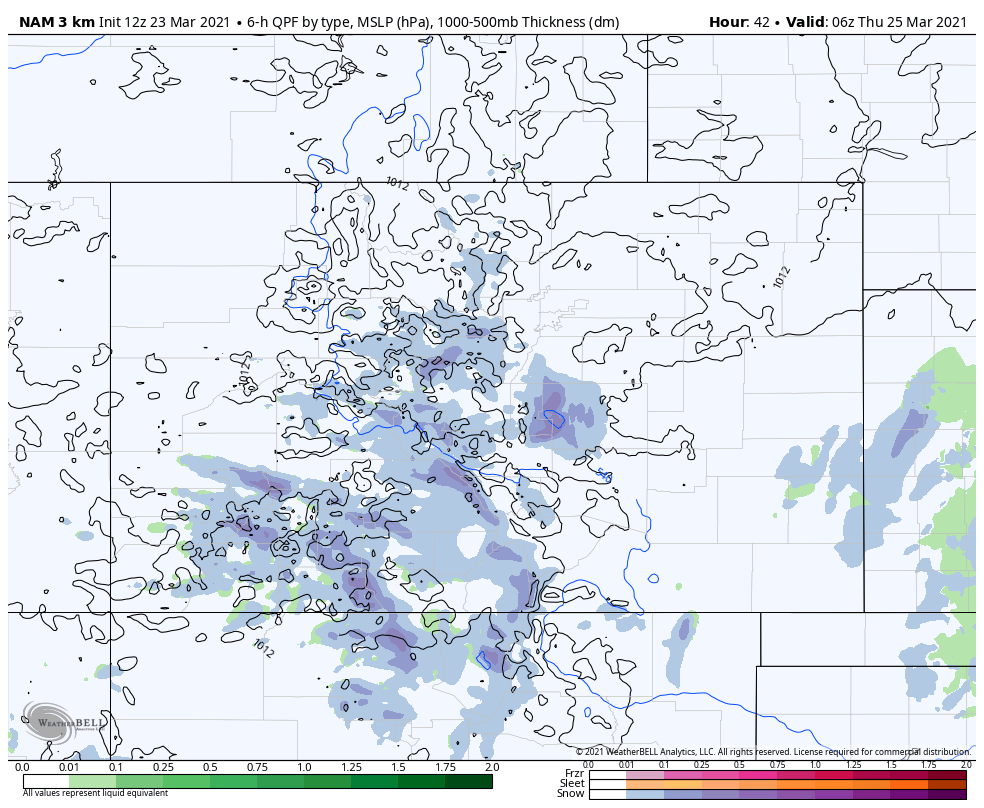 That progression of images shows the peak of snow chances for metro areas to be midnight to 6 am Wednesday. Overall, however, we see scattered snow showers possible the next 36 hours.
In that same progression of images, the deeper blue shades indicate the heaviest snowfall and we see those to be much more prevalent in the foothills and mountains just west of I-25 and also over southern Colorado - namely the San Juans and Sangres.
When we look at the total snowfall through Wednesday, we can see the favored snowfall areas west and south of Denver may result in several inches of accumulation for some suburbs, but the heaviest snow is south.
Model data are basically in two camps as of Tuesday morning. The American GFS (just upgraded Monday morning sits by itself as a very wet outlier) and European, Canadian, Japanese, and American shorter-range models sit in a camp that blends well to produce this forecast: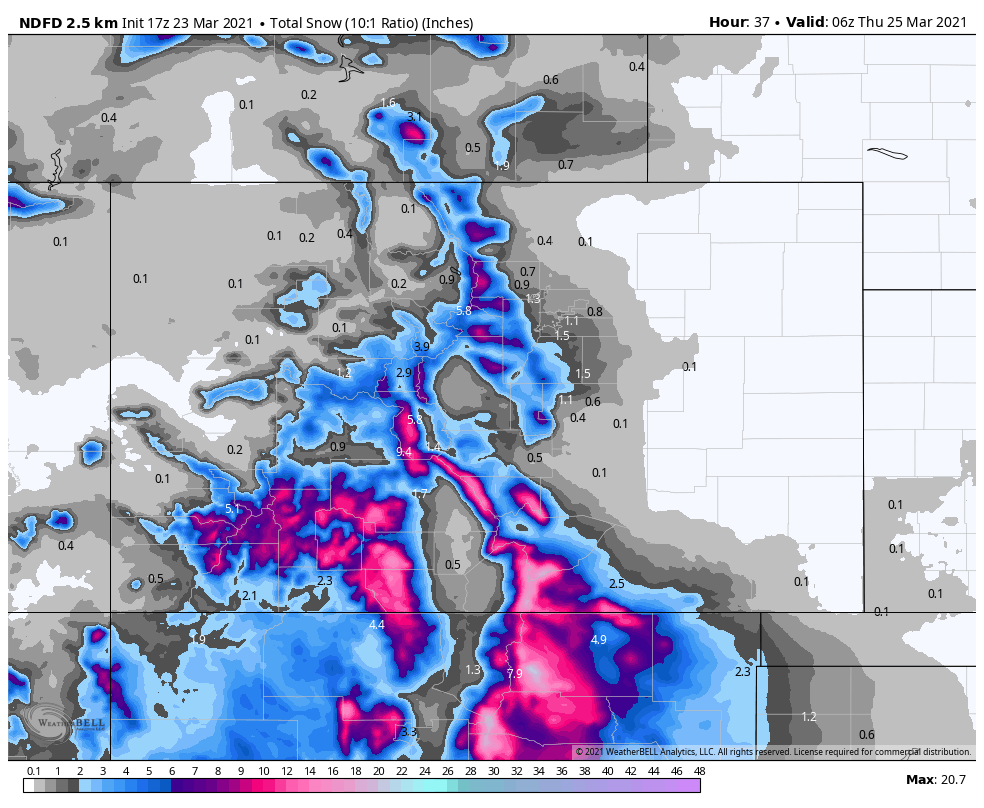 Zooming into the Northern Front Range: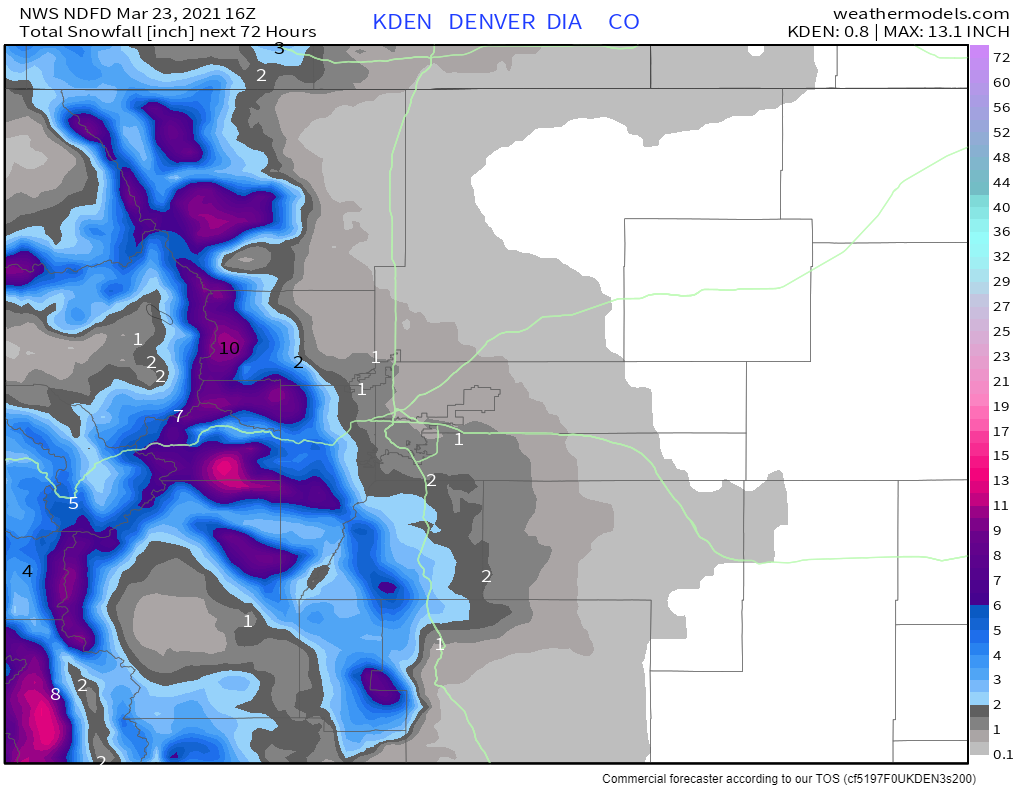 Zooming into the Southern Front Range: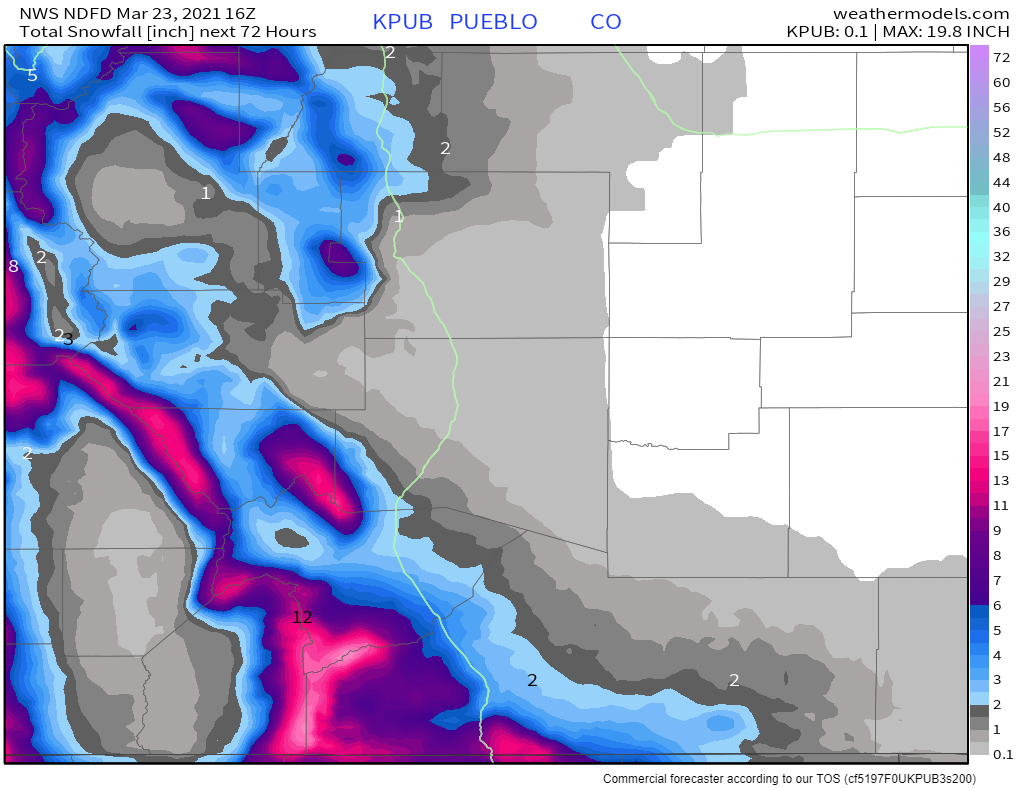 We can see that there may be some snowfall in the cities, but it's more likely to be in Denver's western and southern suburbs and communities, with only a Trace to 1" in the city centers.
As far as a travel impact, let's take a look at the threat levels.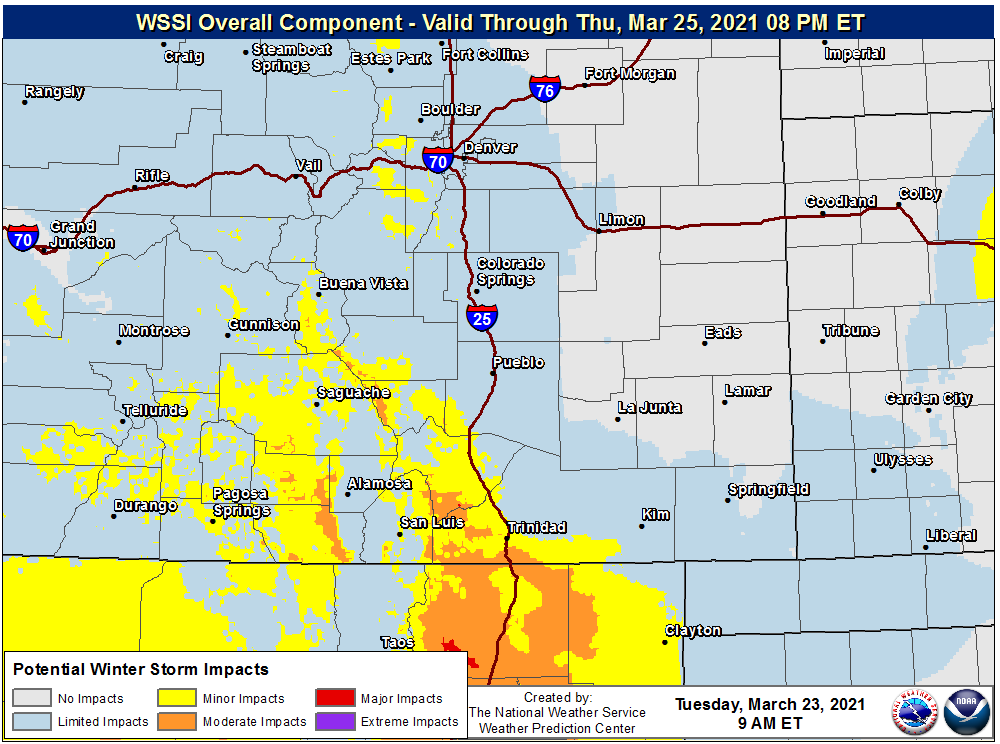 Travel through southern Colorado, especially Raton Pass, will be most impacted the next few days.
All of this moisture is helping the drought situation across the region, however, that help may not be as much as what many perceive. If you missed our coverage of the drought improvement, here's a link to the latest conditions: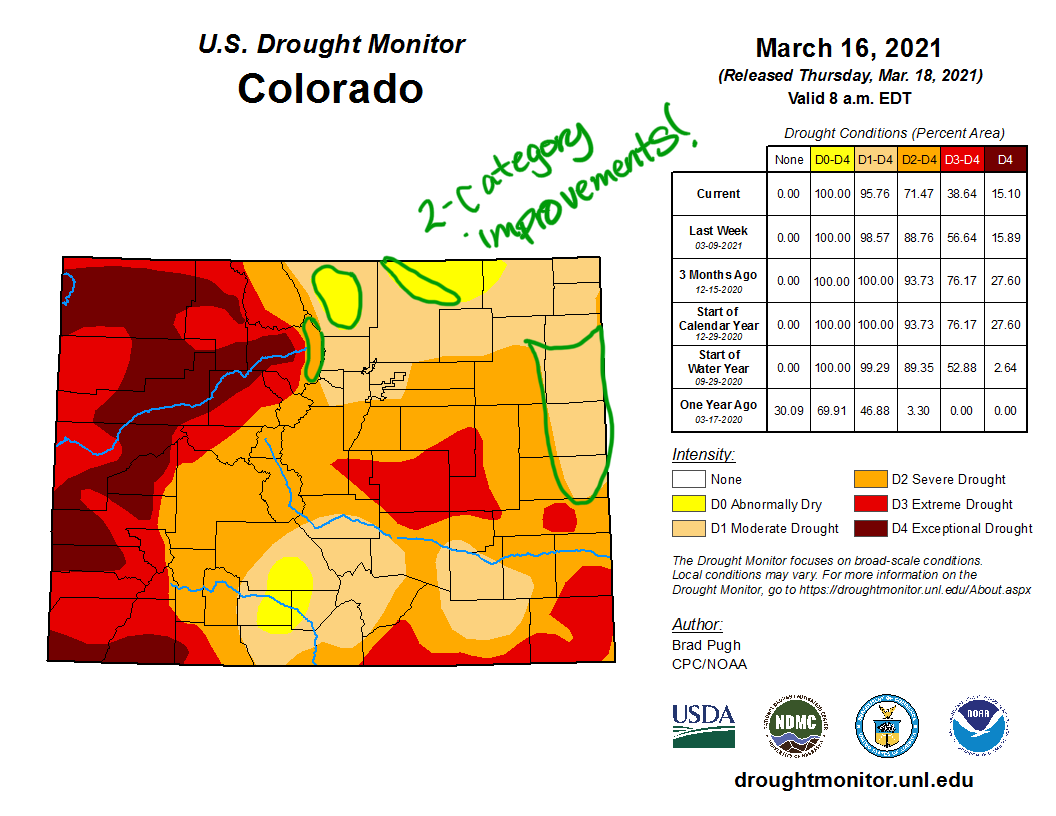 Beyond Wednesday, we do see additional rain and snow chances both late this week and at times this weekend and next week. More details on those chances to be posted.