As we gradually clear from the last snow event, the next is on the way set to arrive Monday into Tuesday for Denver and the metro areas.
While today remains chilly, with even some flurries around, Sunday should be much milder across the region with more sun as well before our next system swings through Monday and Monday night.
Heres's a look at the 500mb pattern for Monday night as the next trough swings through the region: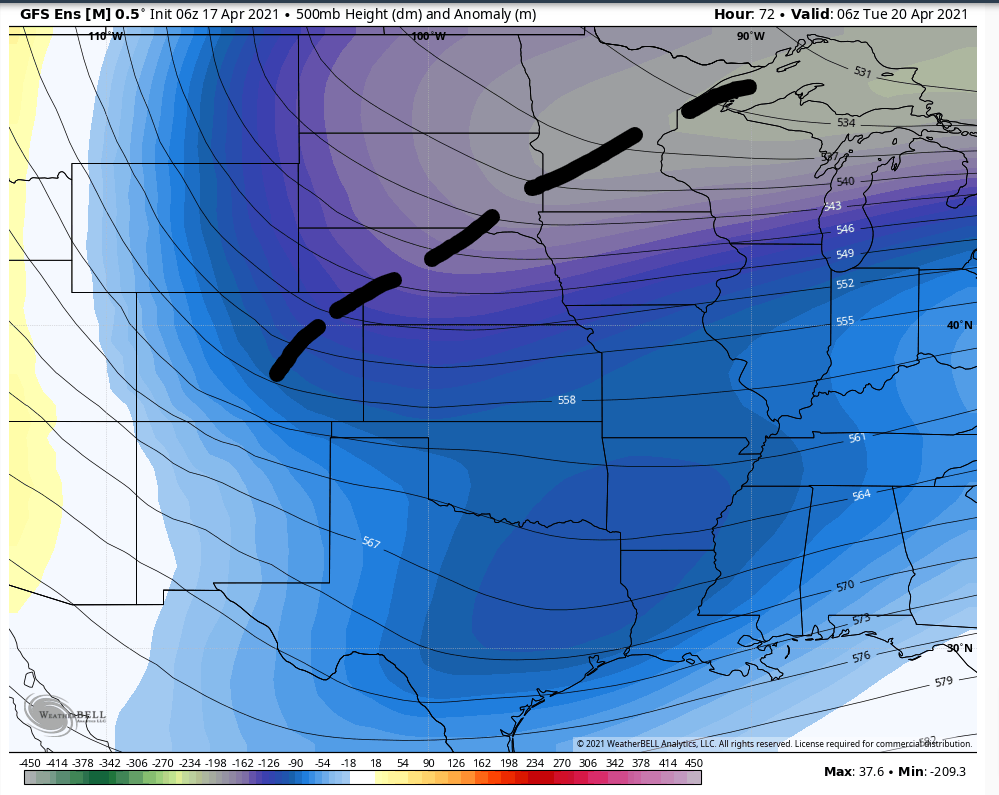 This system will be a weaker trough that swings through, but will be on a favorable track and likely strong enough to deliver snowfall accumulations to much of the state early this coming week.
This will combine with the last storm system to produce nice moisture totals for the month of April.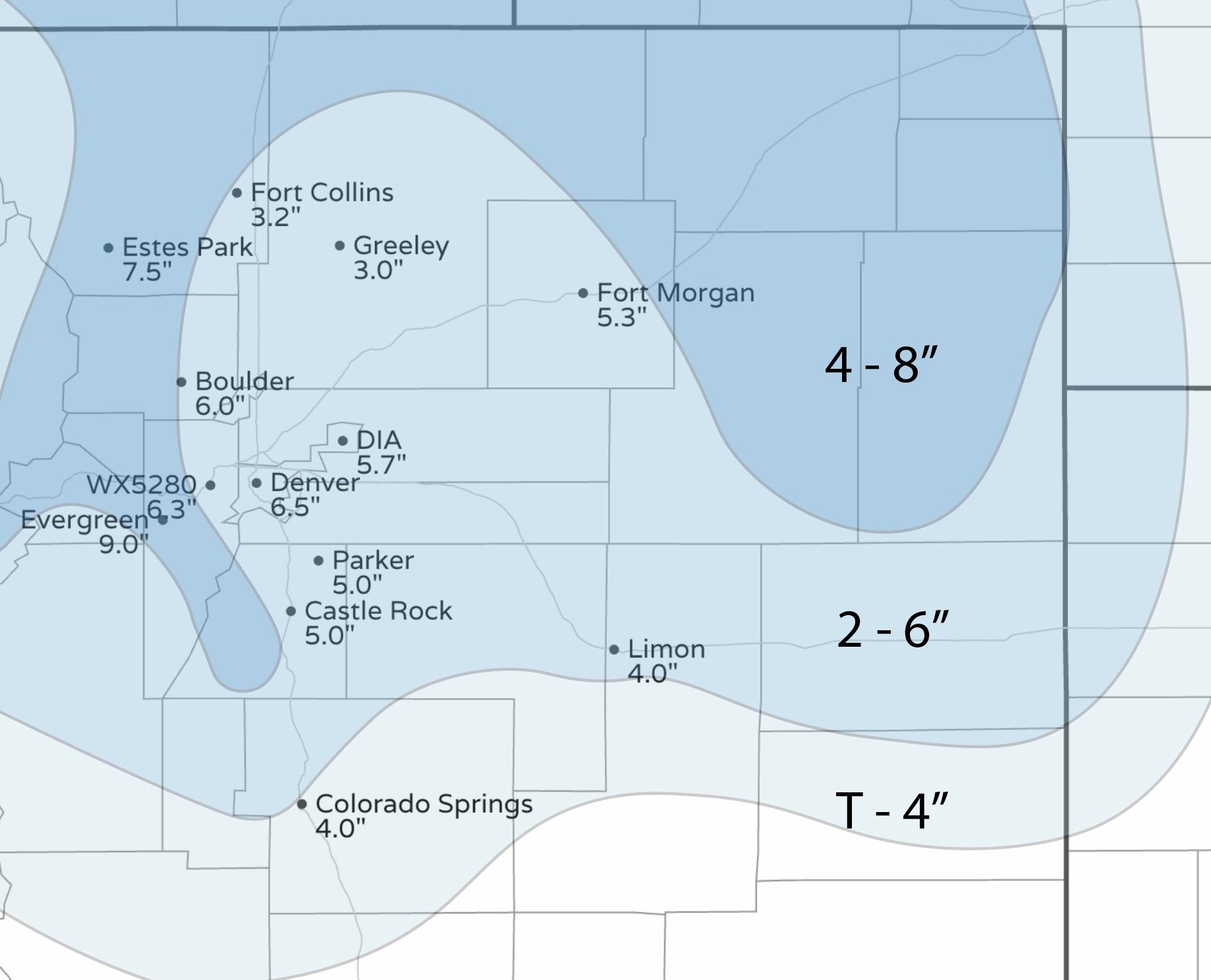 Let's watch the progression of the next system from Sunday through Tuesday.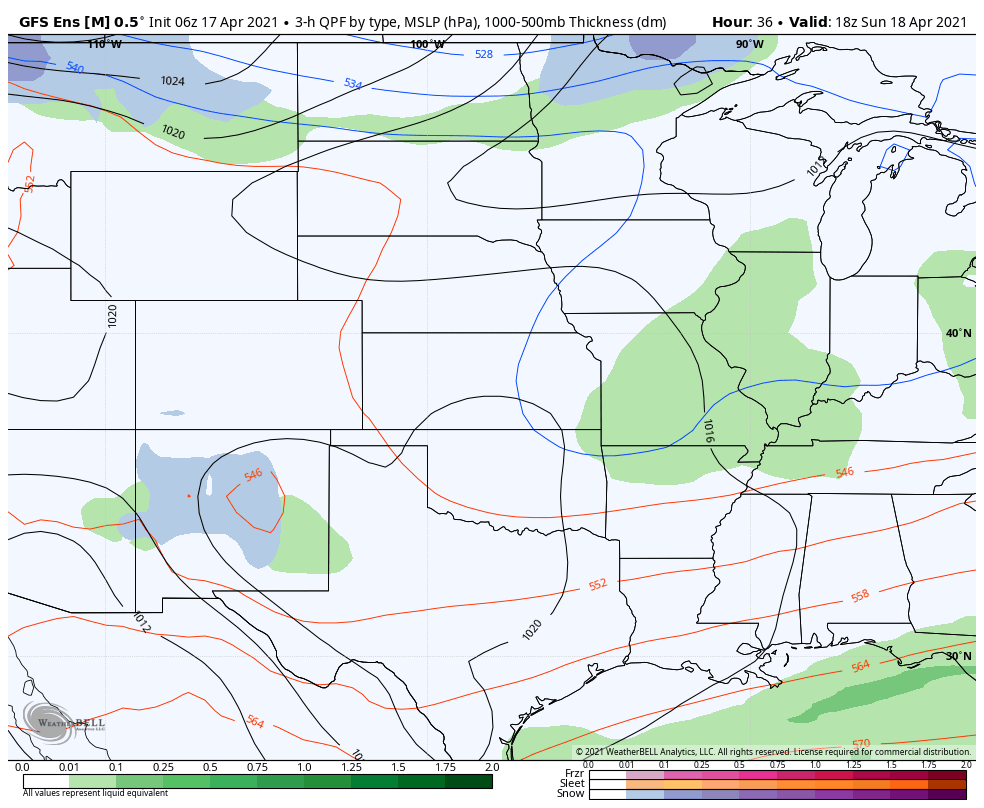 Based on that animation, we see an estimated timeline for snowfall in Colorado to be starting Monday morning and ending Tuesday mid-morning.
For Denver and Colorado Springs specifically, here are the hourly details.


Although somewhat early to nail down a specific snowfall forecast, we have seen a rather nice consistency between models and within models in regards to totals.
This consistency through Saturday morning's data continues to point toward a three to seven inch forecast for the metro areas near Denver and Fort Collins. and a two to five inch forecast for the Colorado Springs area. Areas along and west of I-25 will likely be favored for the higher totals, with lesser snowfall out east.
Granted it is early, but checking our Gambler Charts, we see reasonable chances of receiving snowfall within that range.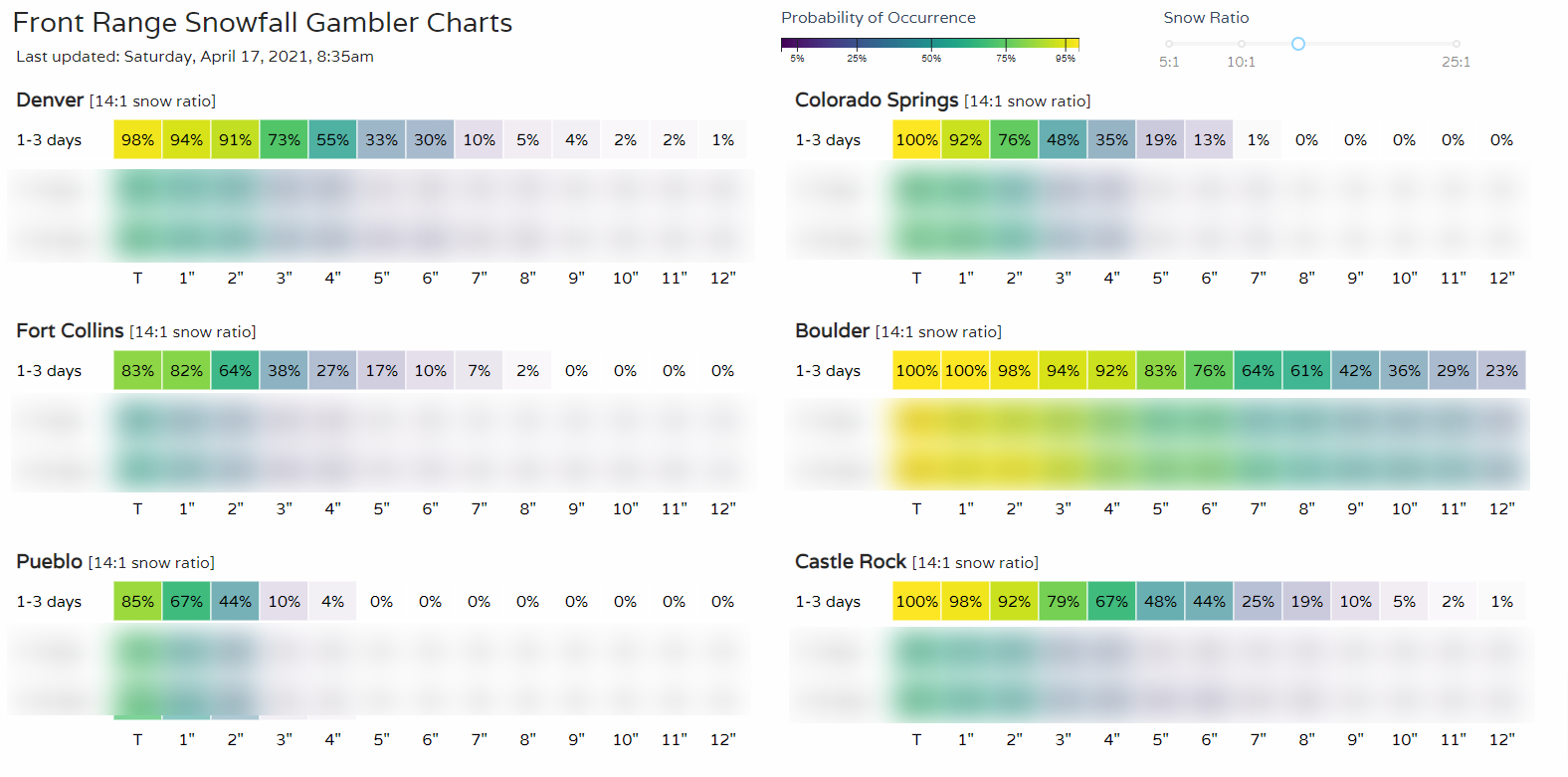 Boulder, depending on the actual upslope that develops may overperform in the suggested snowfall ranges. Probabilities climb well above the 7-inch category there. (You can access these Gambler Charts here).
The travel impact will be highest late Monday PM through early Tuesday morning as temperature forecasts will support icing and accumulation on roadways.
Speaking of temperatures, let's look at the trend in daily low temperatures. The highlighted temperatures show frozen conditions as the storm system swings through.

Daily high temperatures throughout the region are quite cool, also. (Our WeatherBoard can be customized for any locations)

If you are a warm weather fan, Sunday leading into the storm, and late week temperatures will be in your interest. However, a bigger warm-up and more 'spring-like' feel will be here starting next weekend.
We will have more on the incoming storm as well as warming trend in Sunday's SOTA.