Drought remains firmly in place across the vast majority of Colorado and Thursday's update shows an increase of two percent in the exceptional drought category but all is not lost, look at Larimer and Boulder Counties.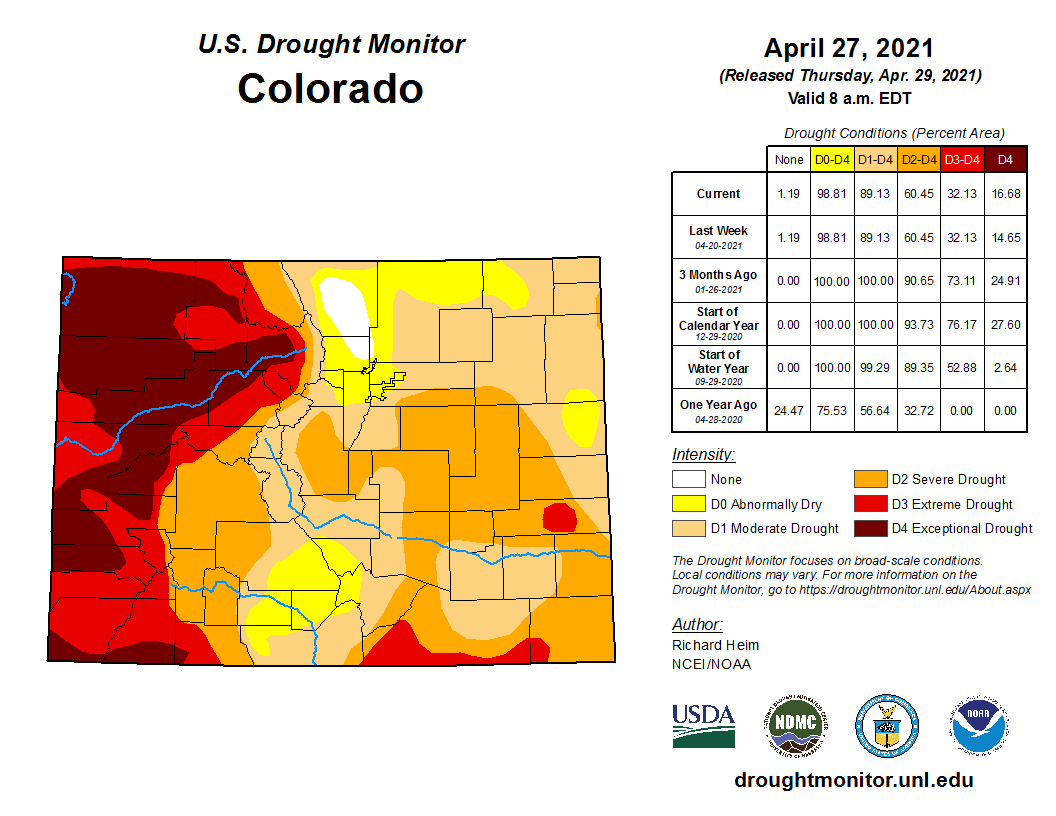 The drought increase this past week came mostly in Rio Blanco County.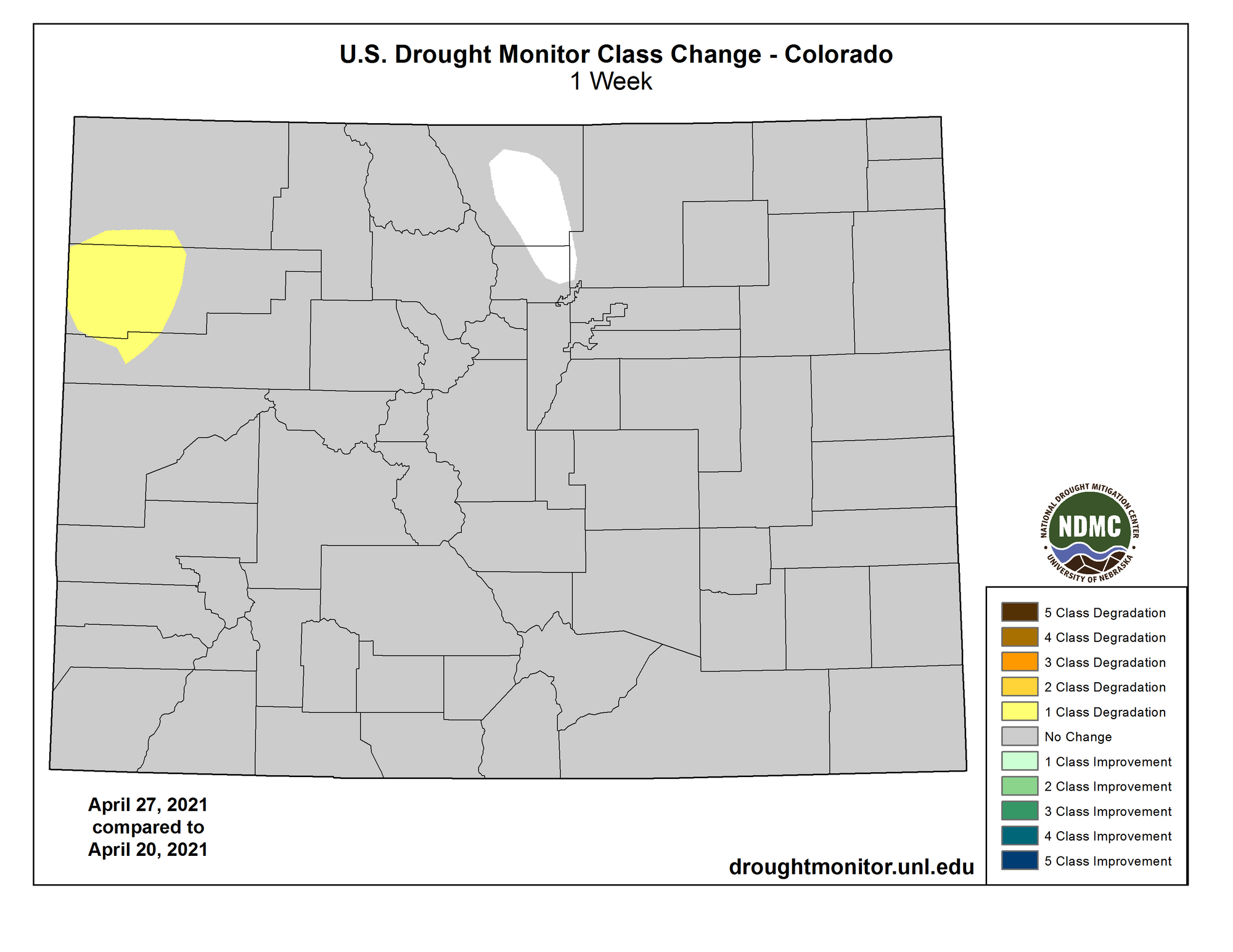 The National drought showed an increase in total drought which now the abnormally dry to drought areas cover more than two-thirds of the Lower 48.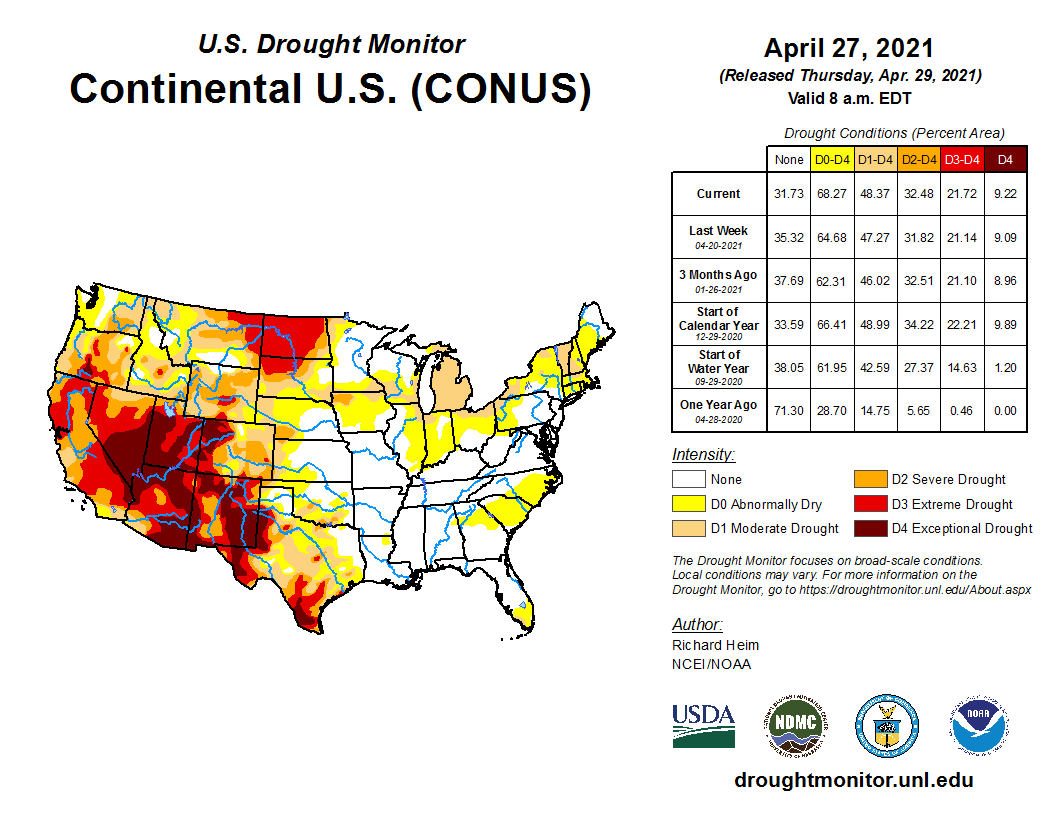 Let's flip that coin. Parts of Larimer and Boulder Counties remain drought free for the week thanks to a persistent storm flow that started in early Spring.
So, at least we aren't all included in the drought monitor! :-)
Let's review precipitation totals for the past 30 to 60 days and how that contributes to the past year.
30 days: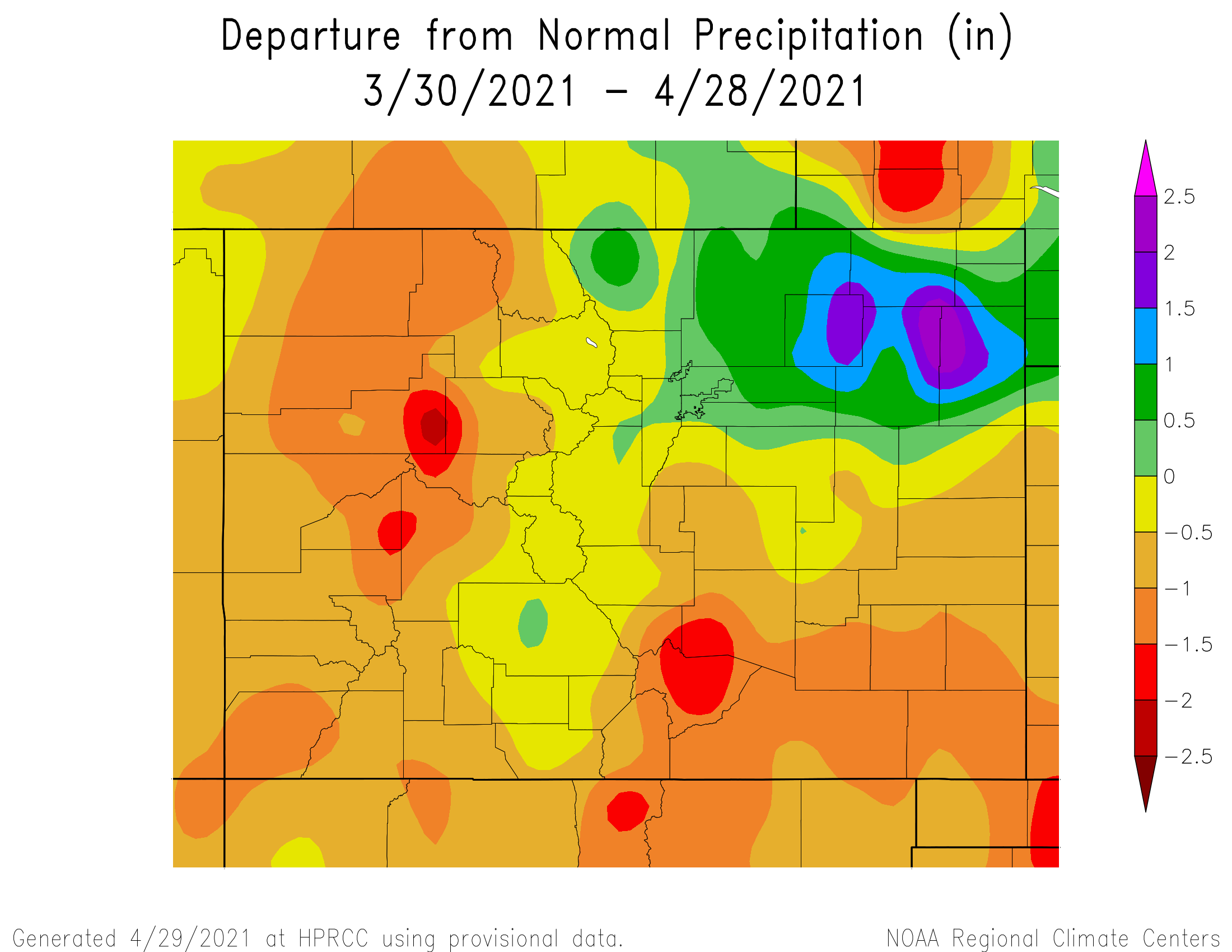 60 days: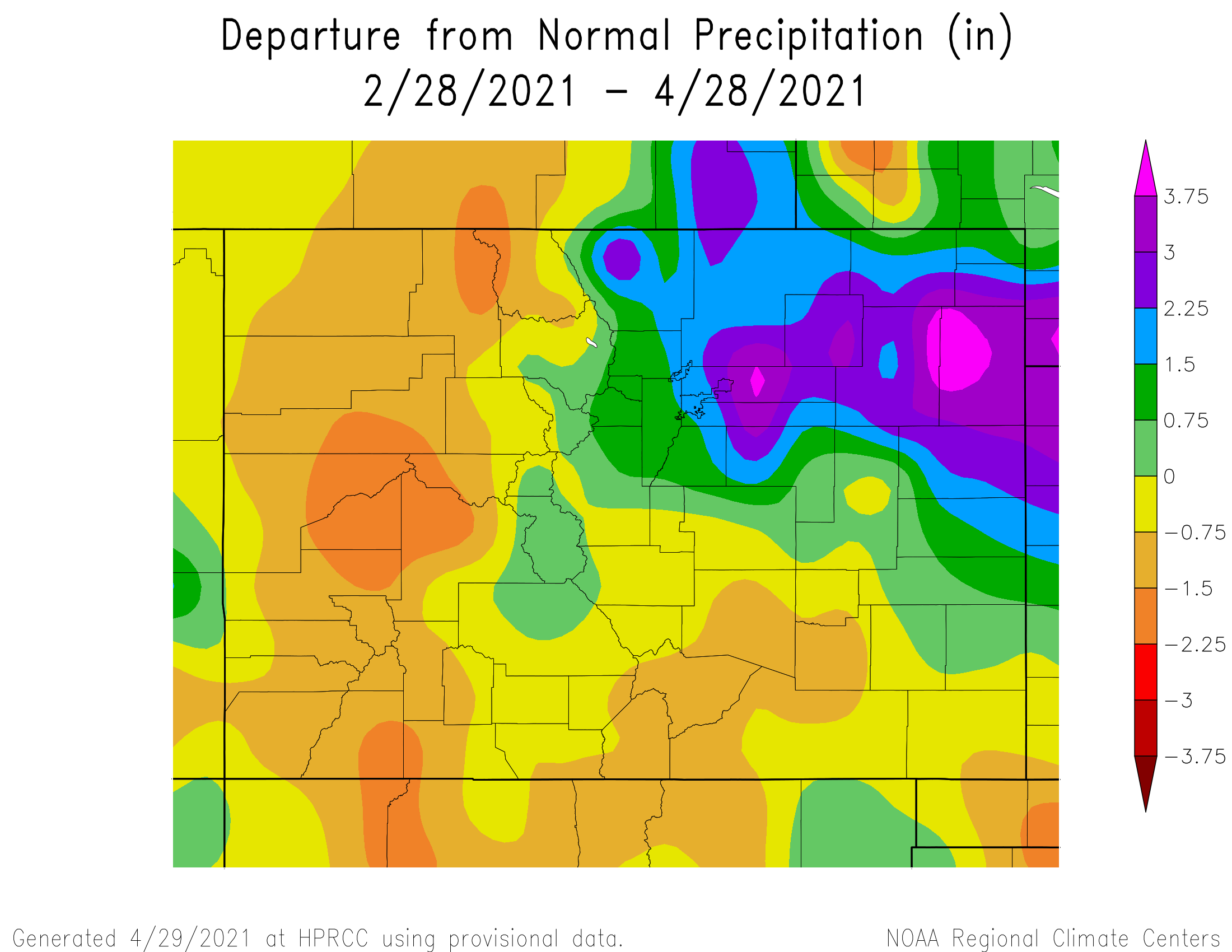 Yes the past couple months have recorded a surplus in parts of Colorado (mostly the northeastern quarter, the Denver area included).
The greater Denver area has a surplus of one to two inches for the Spring which has been quite helpful, but has not rid most of us of drought conditions.
However, deficits during the past year are upwards of six to nine inches behind average in parts of the metro areas and upwards of 12 to 15 inches behind average in the mountains and western slope. That is a lot to overcome.
Past year: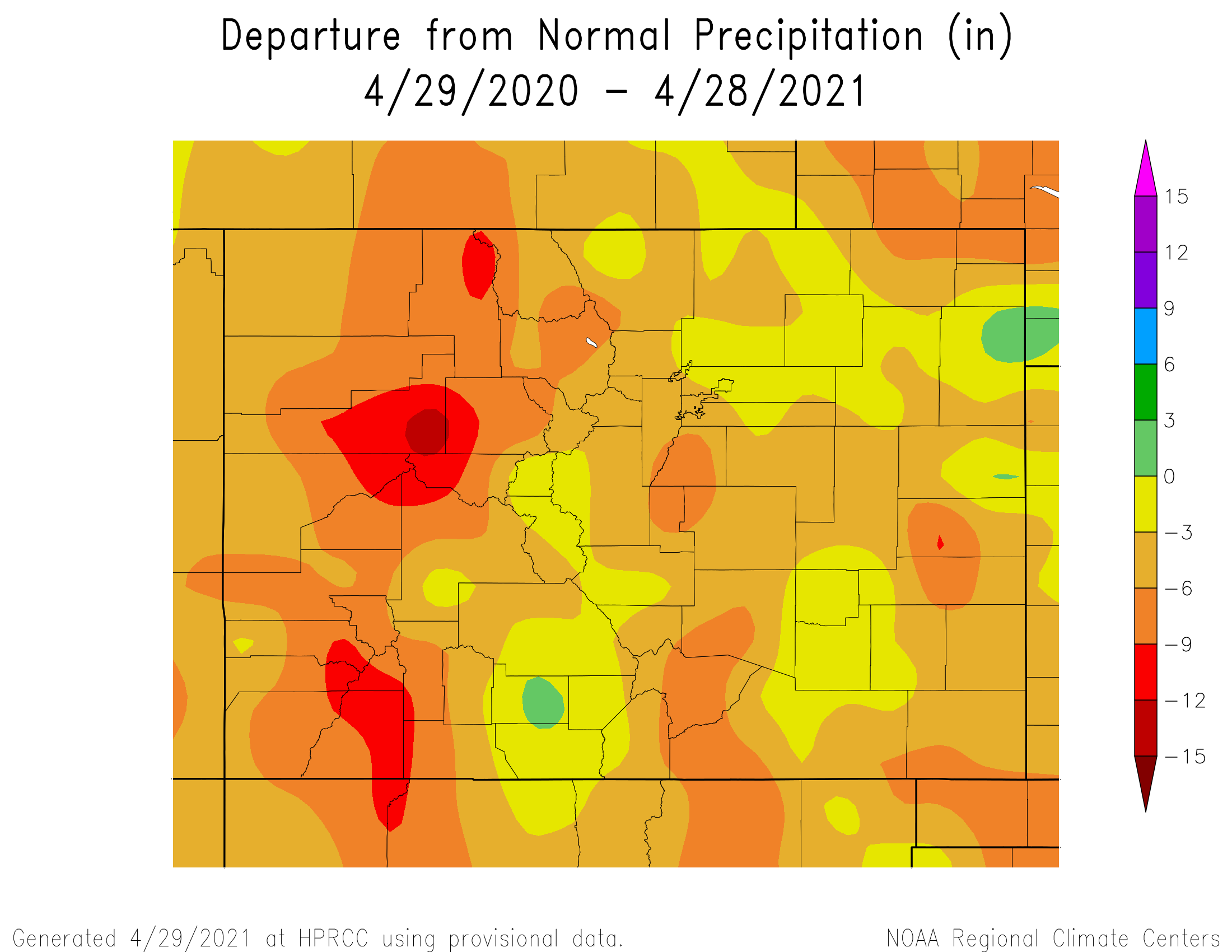 We do have additional chances of precipitation in the outlook.
Another wet system is to move through Sunday through Tuesday and that one may leave behind quite a bit of water in both rain and snow terms as we discussed with insiders Thursday: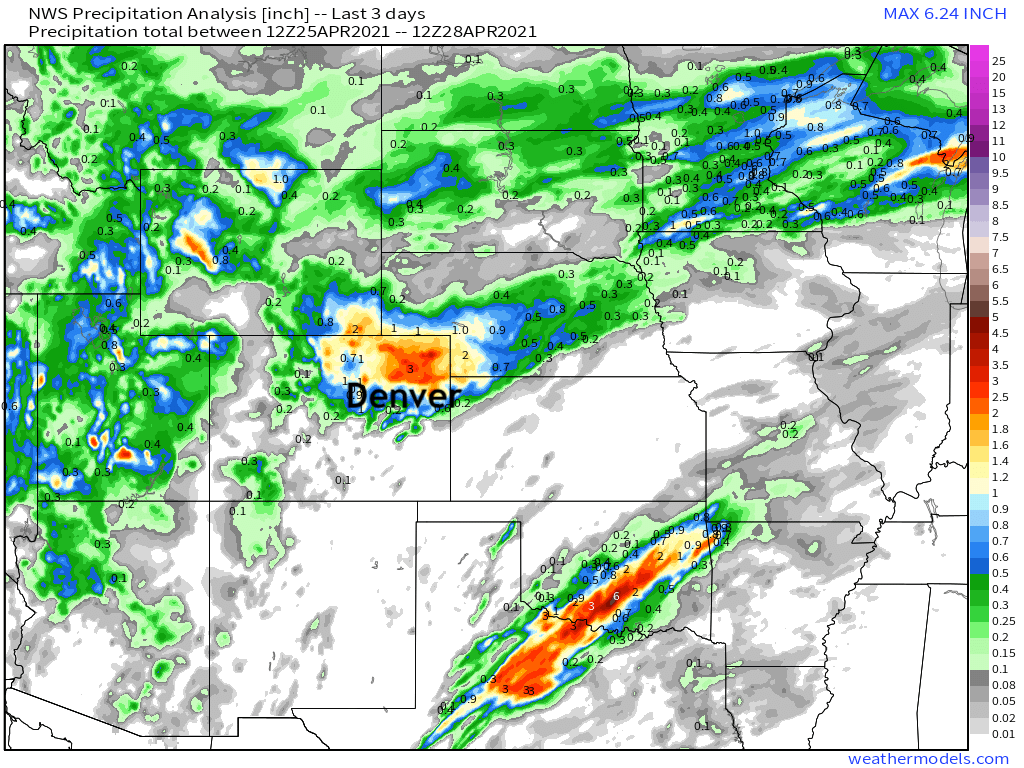 This is a very early estimate, but possible precipitation totals may climb to well more than one inch with this next round.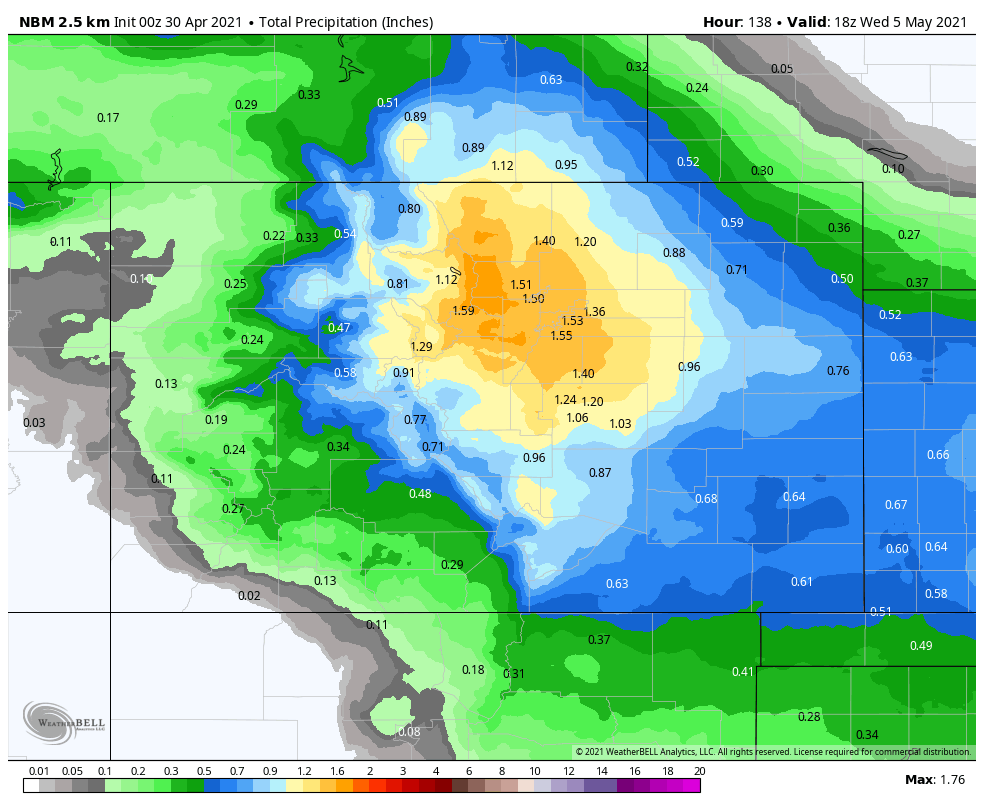 We will have some updates for you on this next active cycle to come.