After some quiet, almost silent, weather days we will see an increase in thunderstorm chances for the weekend.
Let's run through a couple hourly planners. One for Denver and the second for Colorado Springs. You can customize your locations for these with your membership.

We can see the Springs has a higher chance of storms, but in both cases we see Sunday is more likely for some rain.
Let's watch an animation across Colorado to show areas of rain for the next couple of days. Basically, our classic afternoon to evening chances we see for the time of year.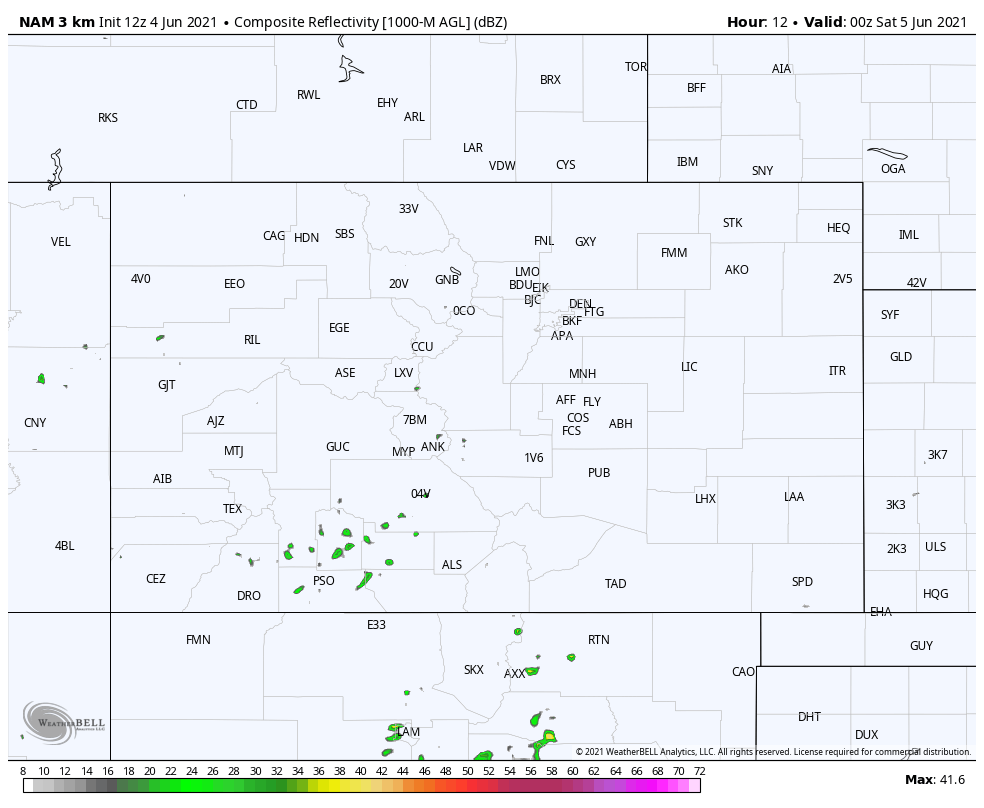 As far as the risk of severe weather, here are the SPC Outlook areas for both Saturday and Sunday.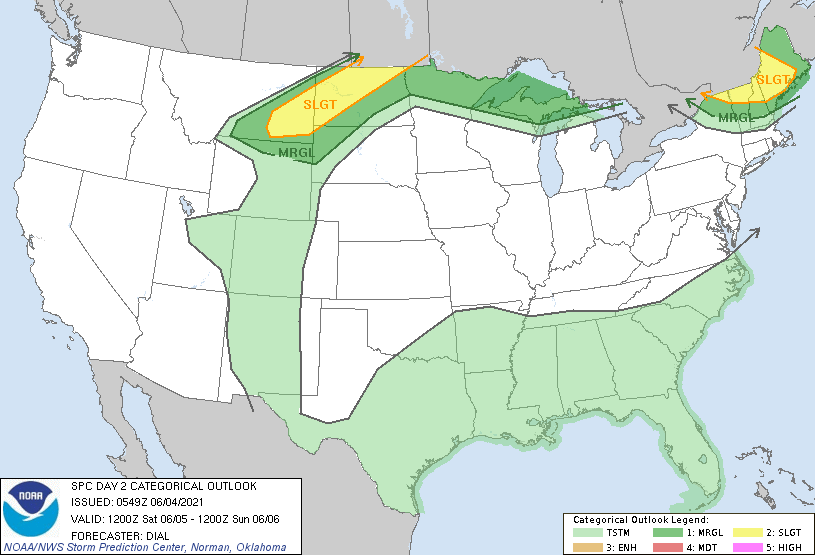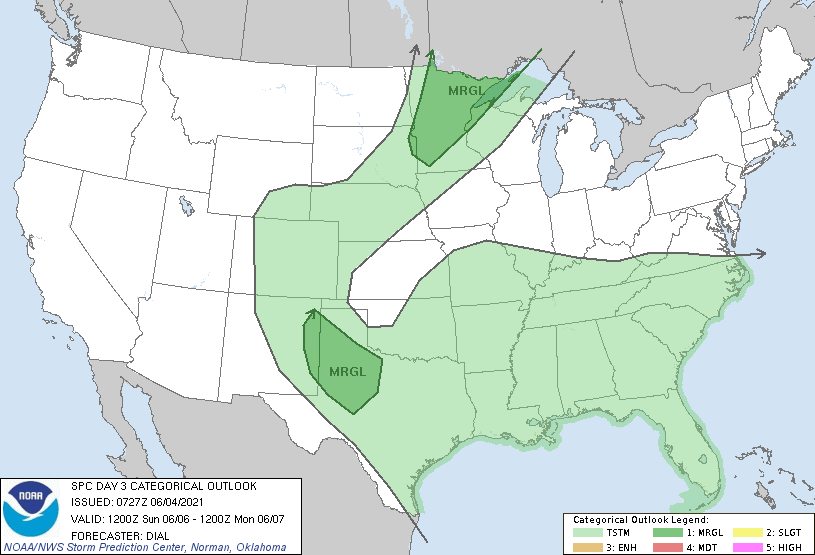 In neither case do we have a significant risk of severe weather, however, it is early June and any thunderstorm may be capable of hail and damaging wind regardless of the overall threat level provided by NOAA.
With that said, be mindful of your gardens and cars if a storm fires up on your areas.
Turning to temperatures, we will stay mild for the weekend.
An overall view of the temperatures for both Saturday and Sunday afternoon is shown in the next two images.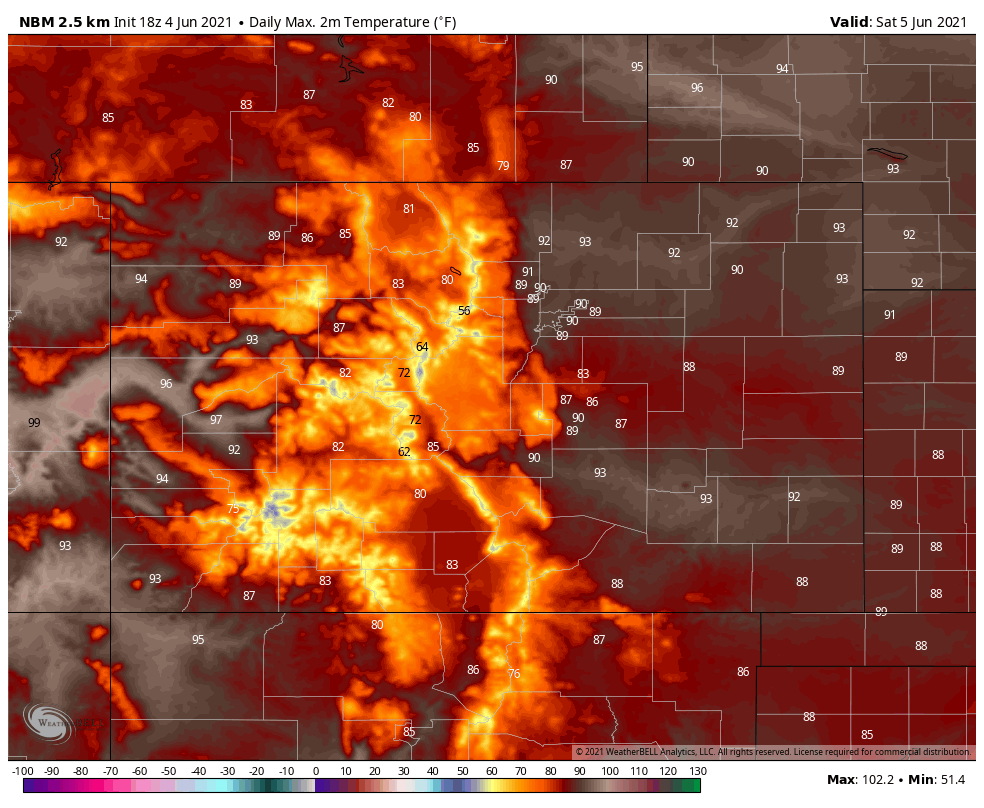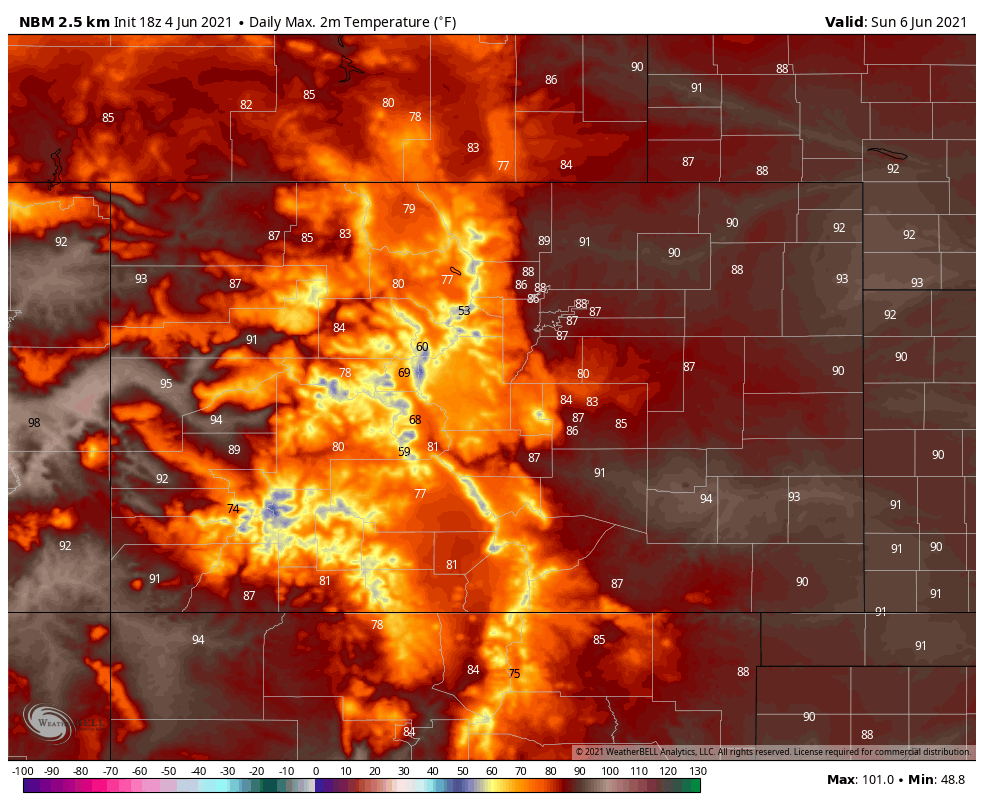 Pretty toasty across the state this weekend.
For Denver, the week will stay quite warm and we may hit 90 degrees Saturday which will be the first time since September 24th: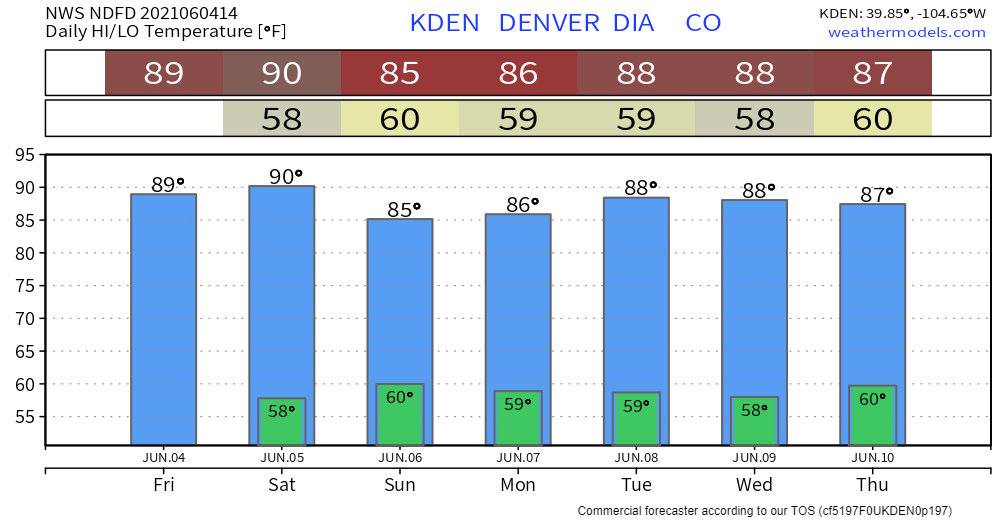 Fort Collins has a few 90-degree days ahead: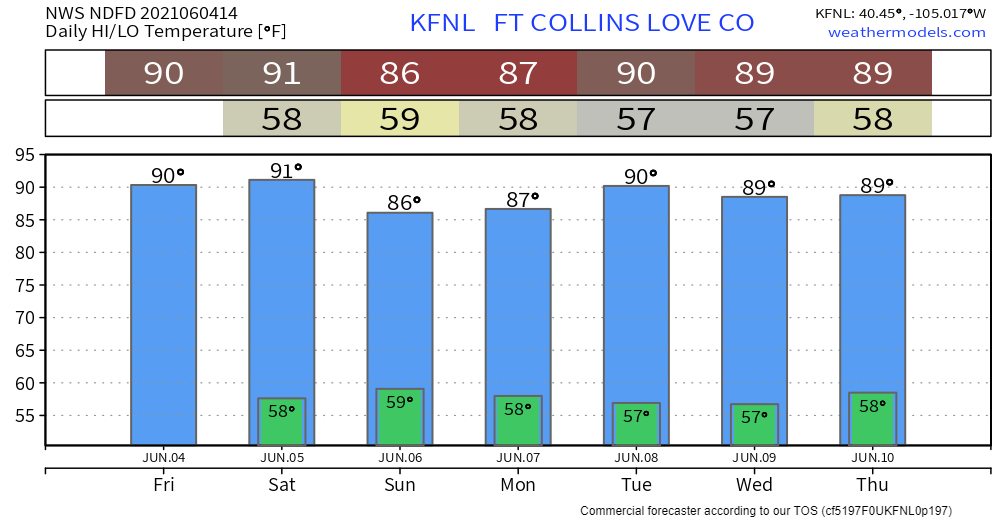 The overall pattern for June, as discussed by Brian Bledsoe in his latest post, there's a shift in the wet pattern away from Colorado.
There will be an impact to the drought situation as a result of this pattern shift, Matt Makens writes about the latest drought and outlook: