Rain or No Rain This Weekend?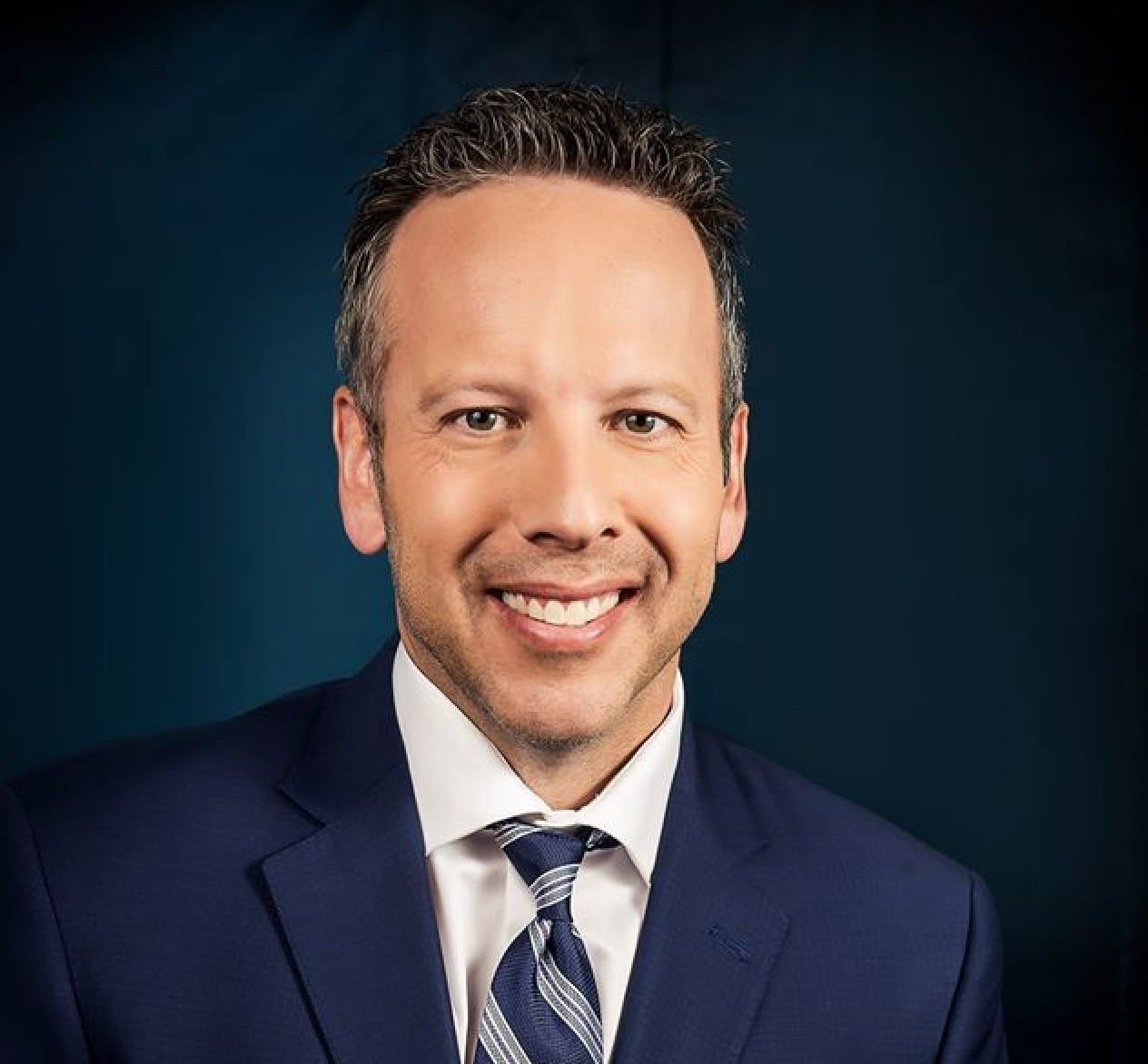 Given the recent record heat and mainly dry weather, it is time we need a drink from the sky. Normally, the month of June can provide this in a round of strong to severe thunderstorms. Lately, such storms have been scarce... While this upcoming weekend offers better chances for some rain, it is far from a perfect scenario to deliver on what we need. The maps below show rainfall potential from the various models through Monday. Why through Monday? Because a strong cold front rolls through Sunday night, which will provide us with a much needed cool down too.
EURO Model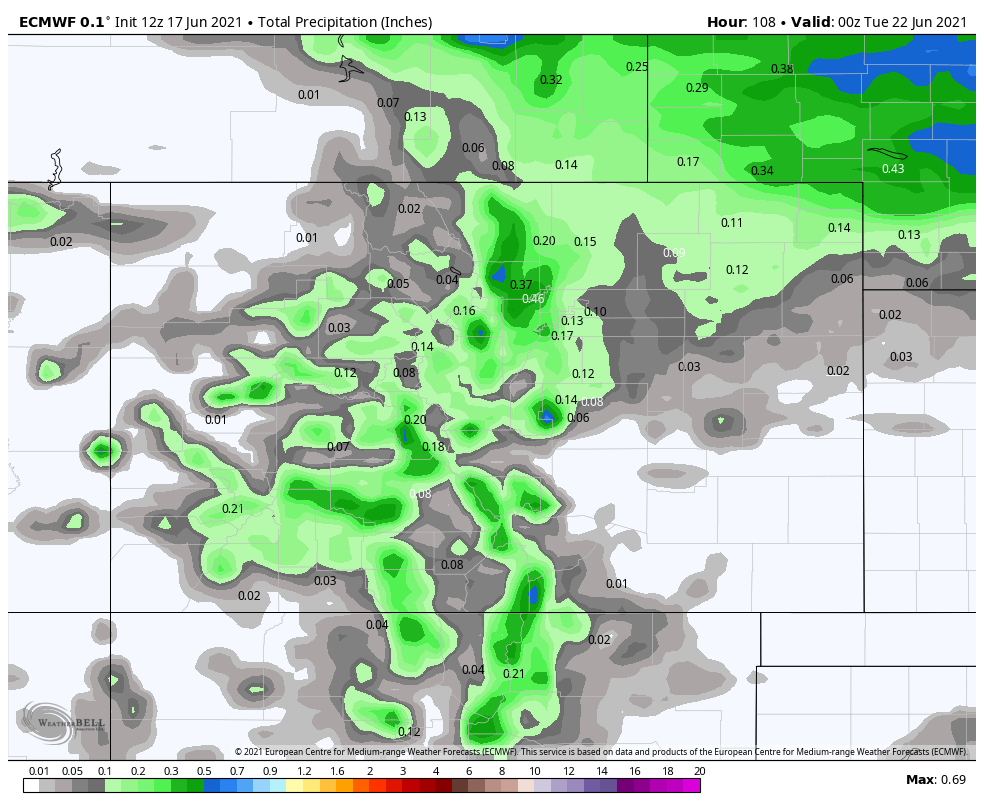 GFS Model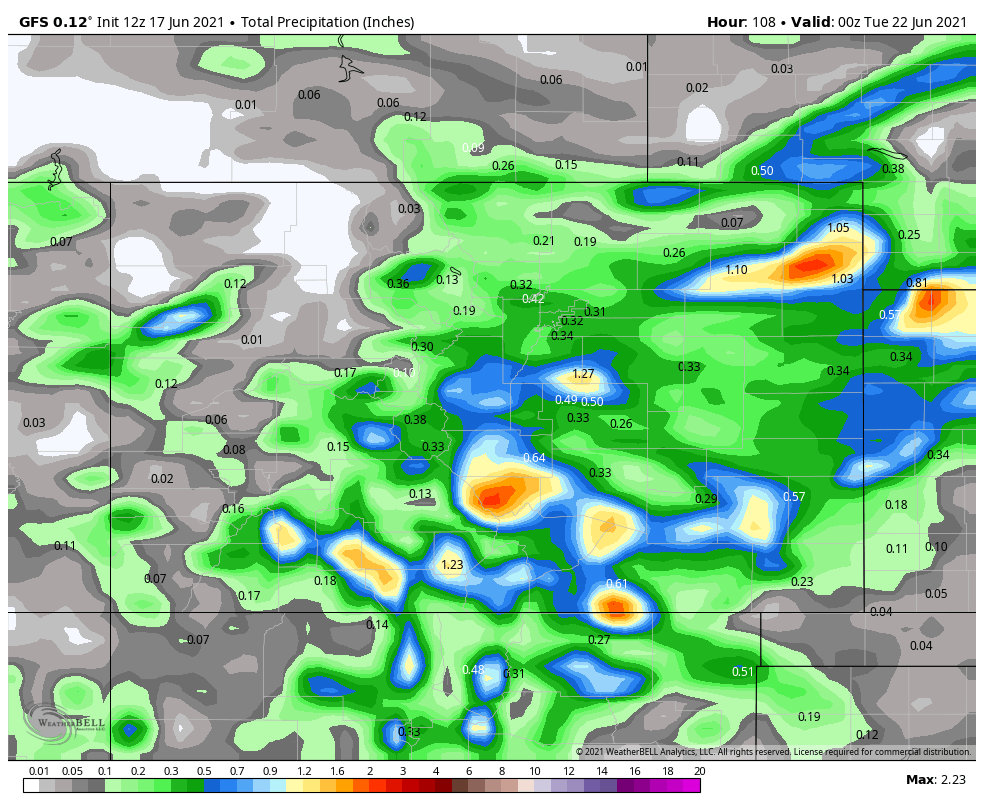 Canadian Model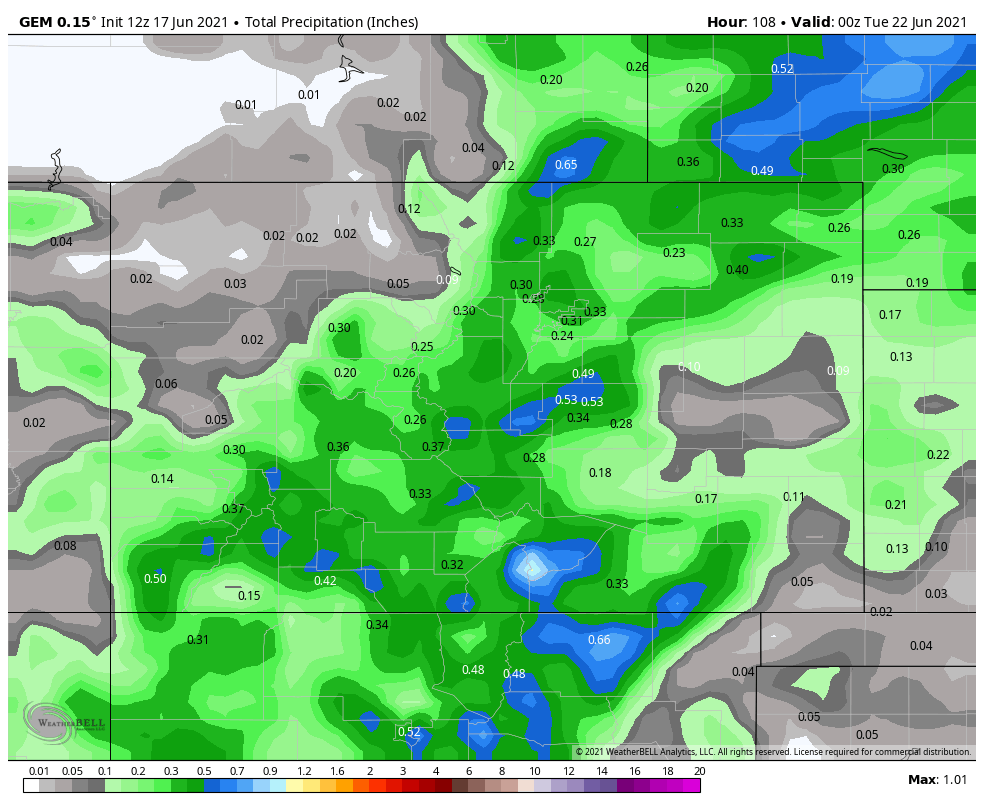 Obviously, the GFS is a little more hyped up about the setup. However, it has been overdoing the shower and storm coverage as of late. We suspect that it continues to do the same here. Reality is likely somewhere between the EURO and the Canadian models. Best chances likely show up Friday, Saturday, and early Monday in the wake of the cold front.
Here at the hourly chances for the Denver area. You can select any location you'd like to plot hourly rain chance information here.

Fingers crossed that some of us can save a bit on our water bills.
Speaking of the cold front and some "natural air conditioning", here is a look at projected high temperatures on Sunday (HOT)...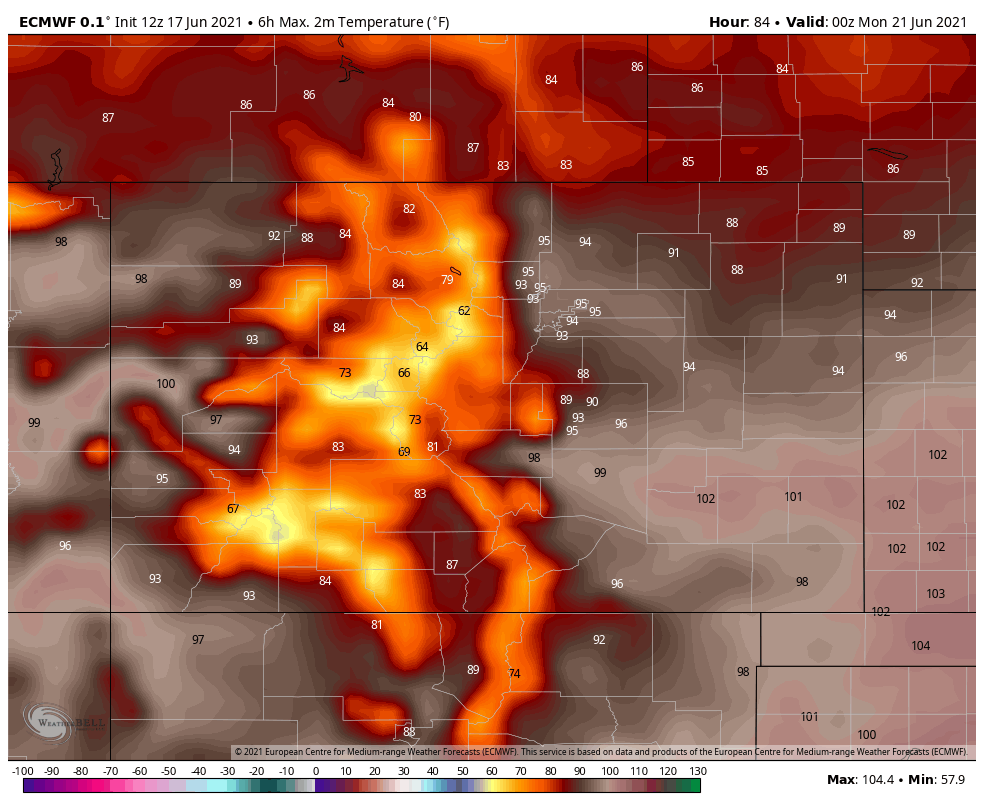 And Monday (NOT)...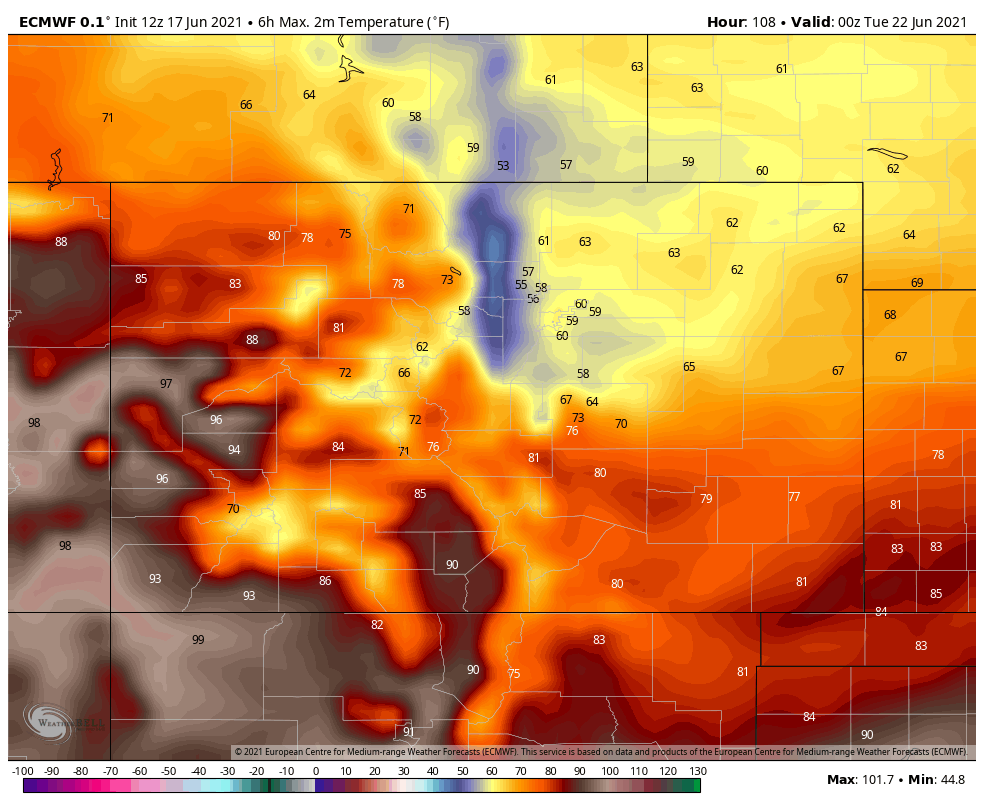 Rain or no rain, that cool down will be refreshing...even if it only lasts for a day.
The past three days have been record setting for Denver. Daily record highs, one of the longest streaks of 100s, and ahead of the average (one to two) 100-degree days annually.