Your plans Saturday are subject to another round of storms, just as they were on Friday along the Front Range and eastern plains.
Here's an animation to show the general idea for the progression of storms forecast to develop across Colorado noon Saturday through 3 am Sunday.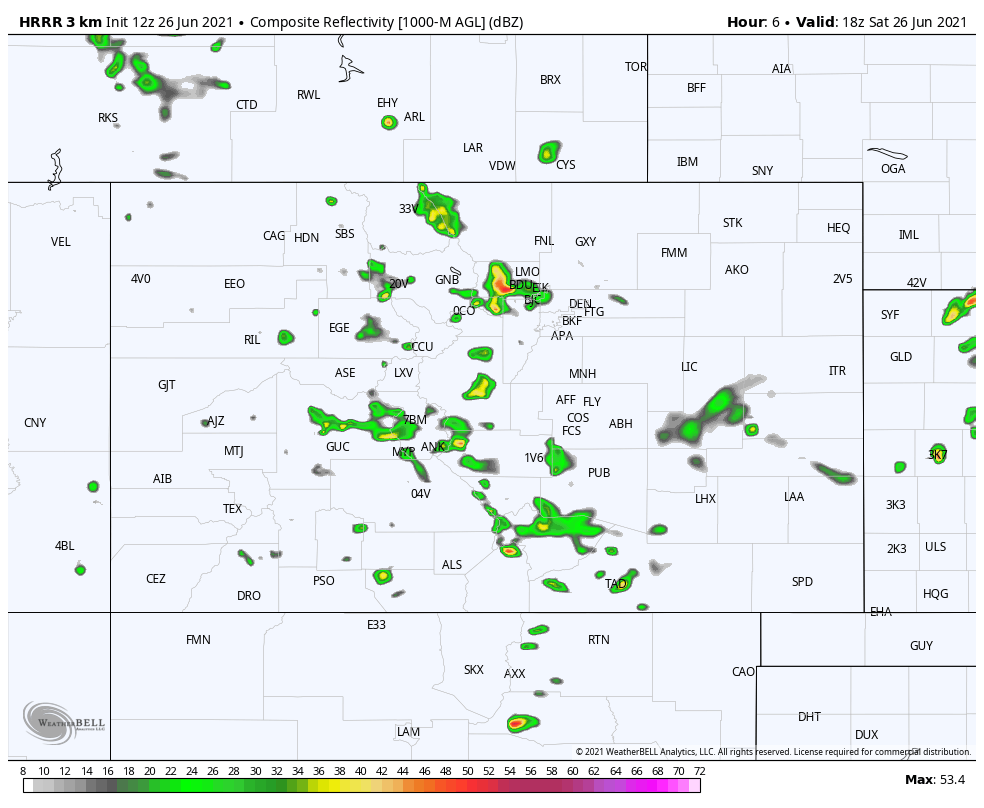 For a few hourly timelines, let's look from north to south from Fort Collins to Denver to Castle Rock to Colorado Springs.



In all cases above, we have a couple days worth of higher rain chances yet to come, including today.
For Saturday's purposes, we are likely to see storms from midday to afternoon and evening in the metro areas, with about a 50 to 60% chance of storms for most Front Range cities, and a bit lower than that up north near Fort Collins.
As far as a risk of hail or other damaging weather, that is a touch less likely than it had been Friday. Today's severe weather outlook (below) shows the greatest for severe storms south and east of Colorado: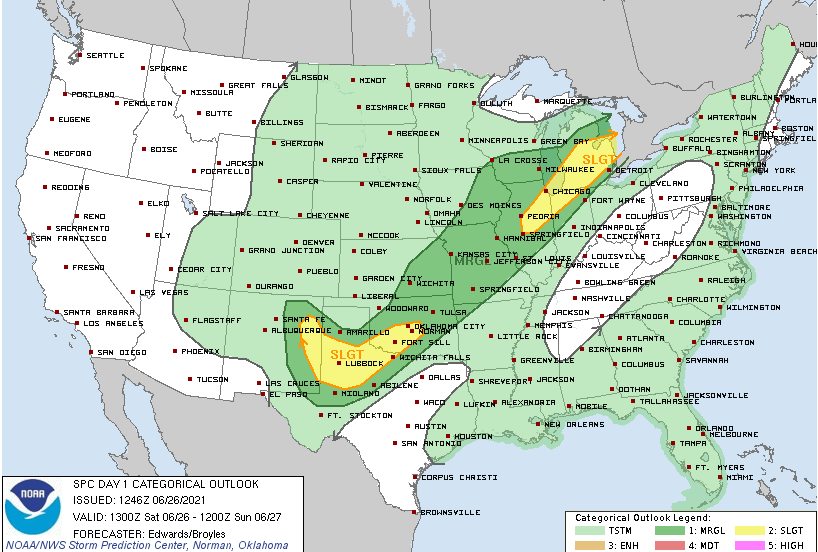 Flooding, again, including flood alerts remain a higher threat than severe thunderstorms.
Friday's rainfall is a good example for today's potential, where Friday we did see some Flood Advisories issued under the heaviest rainfall across the southern metro area.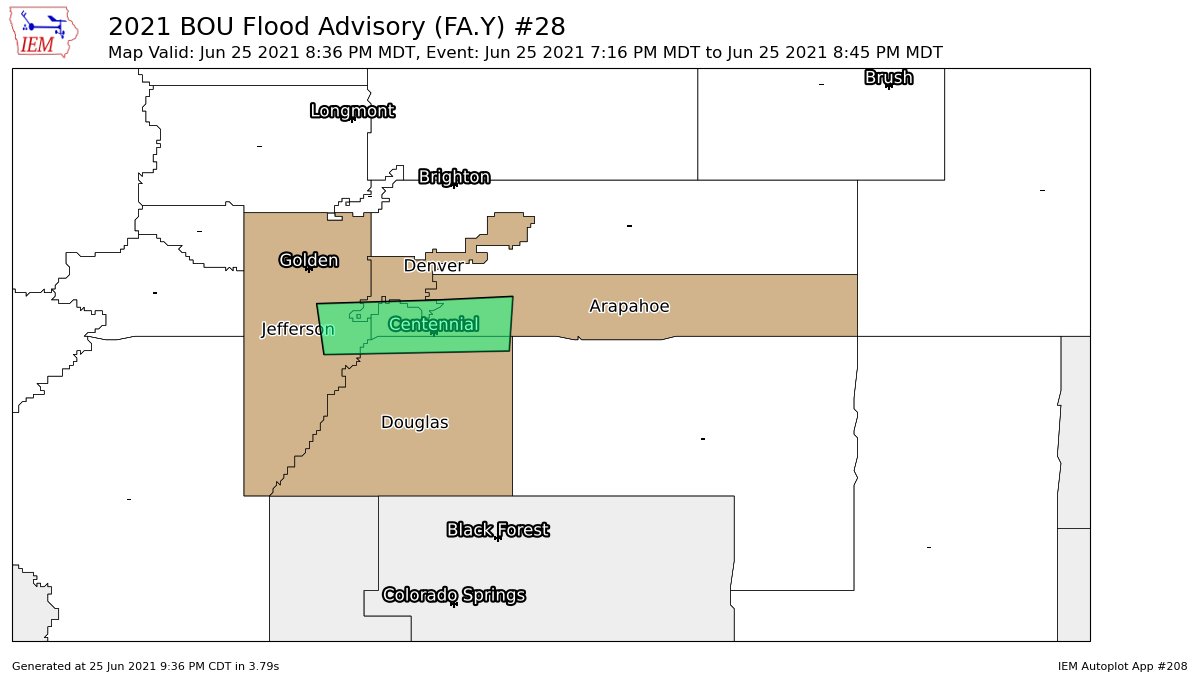 Today the greatest chance for excessive rainfall (risk of rainfall exceeding flash flood guidance with in 25 miles of a point) is greatest to our southeast – but along the mountains and I-25 corridor still a marginal risk: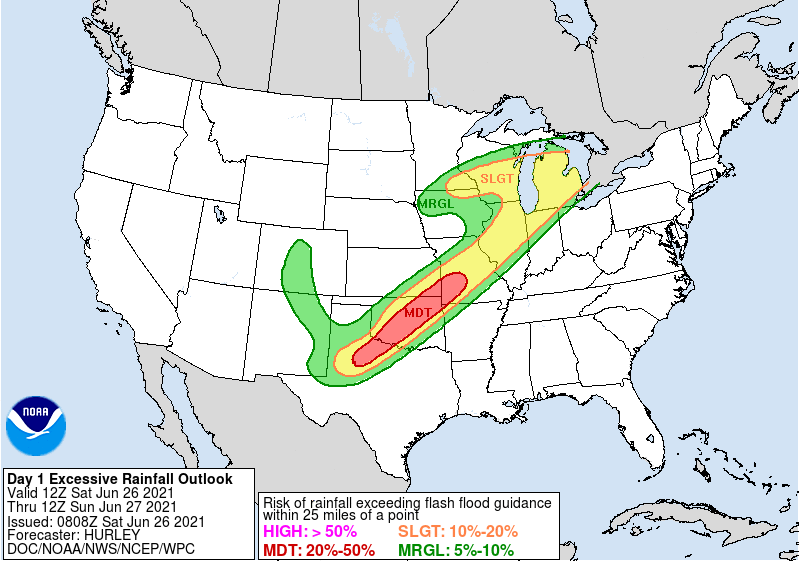 Enjoy the day, but do be careful with your outdoor plans.
Sunday, perhaps we "wash, rinse, repeat."
In case you missed it, we see a favorable rainfall pattern now but much of June to date turned very dry, and hot, as you know.