Temperatures have been quite warm across the region in recent days as the pattern has trended drier. A look at the last seven days shows areas west of the Continental Divide remain bone dry, with only spotty positive precipitation anomalies across Eastern Colorado. Most of us across Northeast Colorado saw below average precipitation over the last week.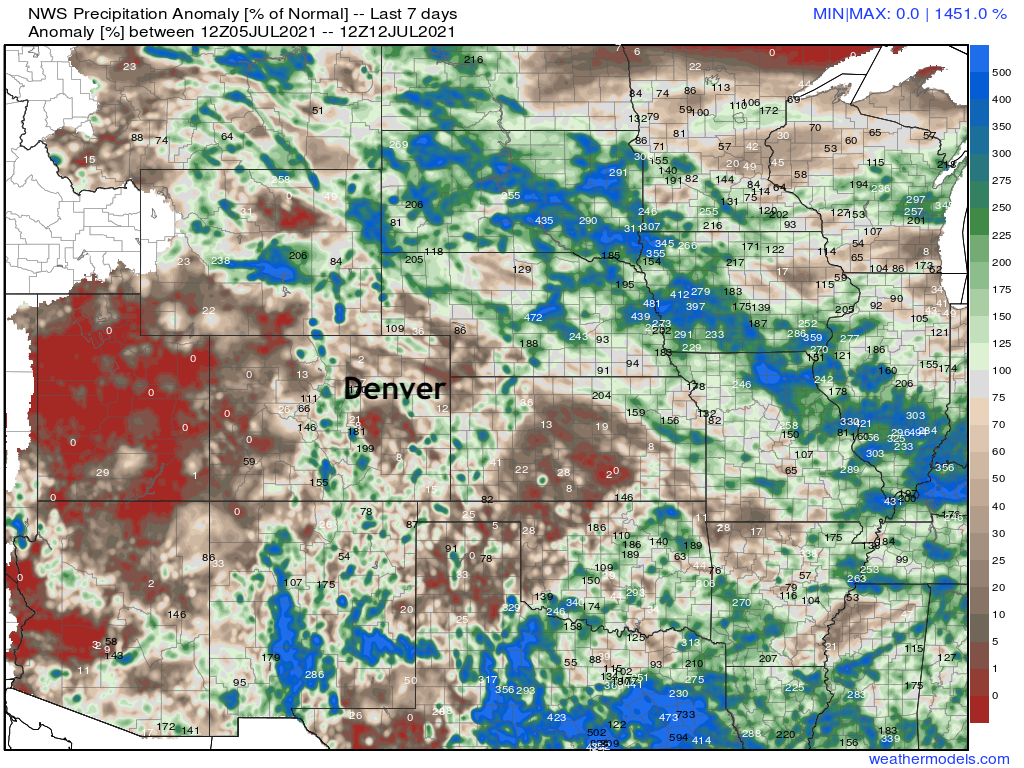 Notable in the map above is at least some signs of live from the annual North American Monsoon. Portions of New Mexico did manage some appreciable moisture, even as the flow hasn't proven all that strong, with just pockets of positive anomalies spilling into the southern reaches of Colorado.
Through the first 11 days of July we see the following temperature pattern in place across the CONUS, with the northwest and northern tier cooking under record heat, and temperatures at or below average for the period across the southeastern two-thirds of the country, including Eastern Colorado.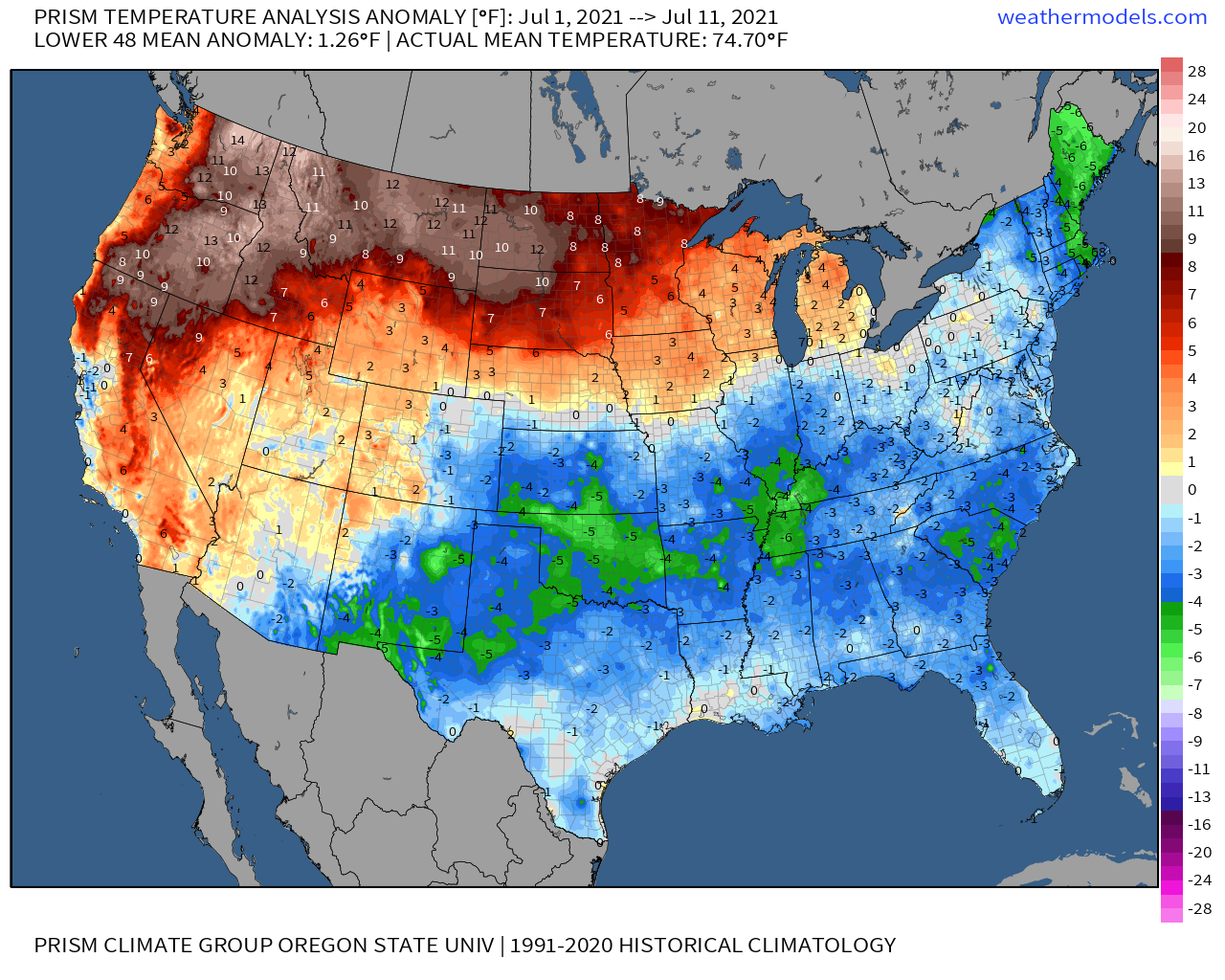 The week ahead
Air quality across the northern urban corridor will remain quite poor through today, and likely even for a good portion of Tuesday. Wildfire smoke is to blame, with the orange glow in the sky quite prominent in recent days.
Temperatures will remain hot to start the week, but will cool slightly by Wednesday Thursday as we see storm chances increase.
The hourly planner for Denver shows an increase in storm chances through Wednesday, with afternoon highs in the low to mid 90s today and Tuesday before dipping into the mid to upper 80s on Wednesday.
Tuesday's storms do not look to hold much hope for delivering much precipitation to most areas, but instead will be high-based, gusty storms. Still, some areas will see better rain than we'll see today, and even those that fail to deliver appreciable rainfall will help cool us down a bit tomorrow afternoon after another hot early start to your Tuesday.
Wednesday and Thursday will feature at least a handful of more meaningful storms across the region as a passing cold front will help push better moisture up along the Front Range. You can see this reflected in the precipitation probabilities below:

As you can see, the bump in precipitation probabilities won't last long as we look ahead to the weekend and see drier, hotter weather back in the forecast.
So, for today and tomorrow we remain under the influence of the ridge to our west and thus quite warm: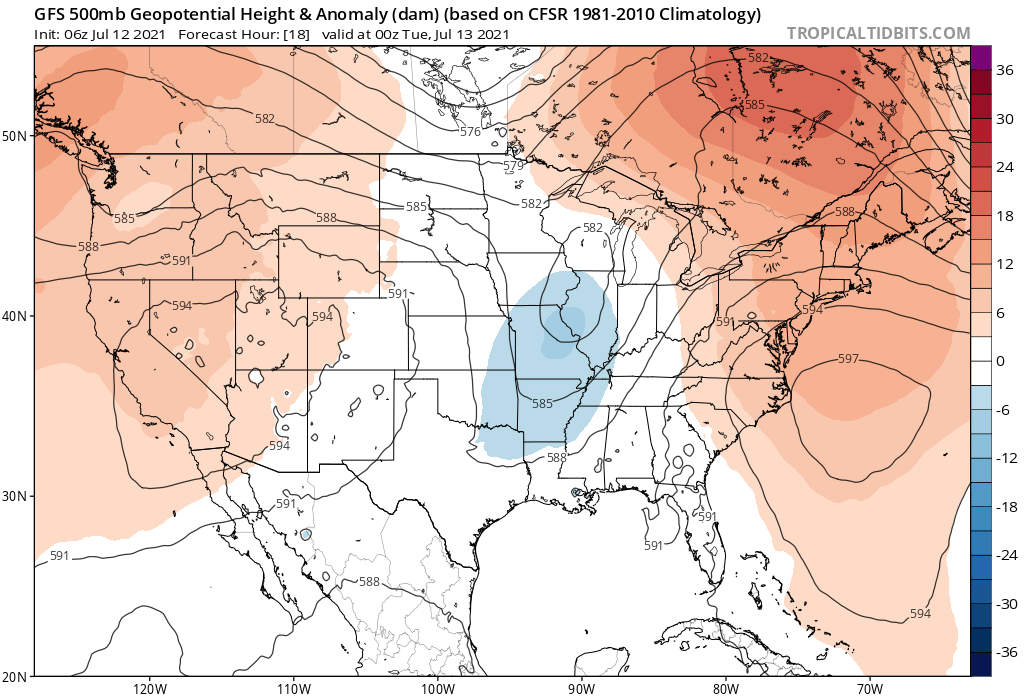 By mid week we see a passing shortwave help cool temperatures a few degrees and deliver a bit more moisture along the Front Range and plains as well: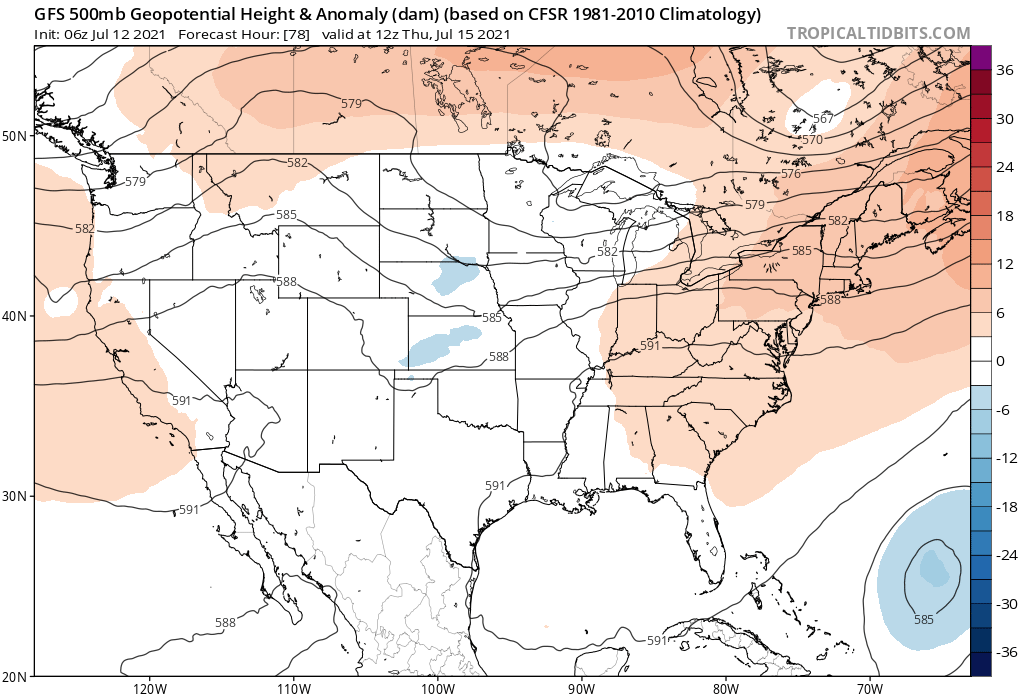 But by the weekend we see ridging (and hotter temperatures) return: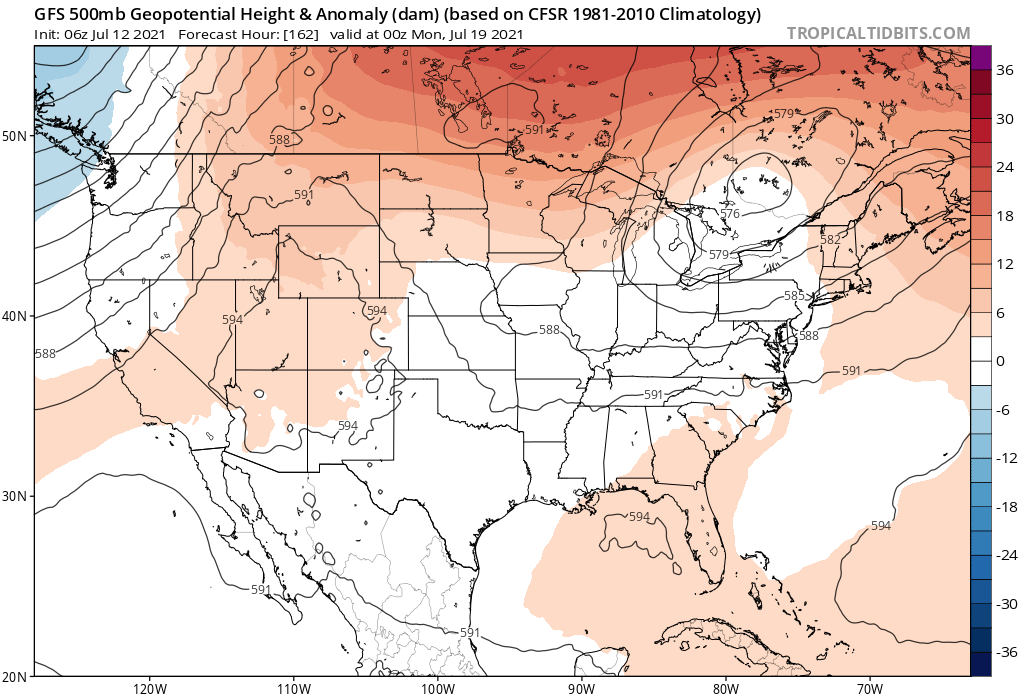 This is reflected in the seven day planner, with some 80s showing up for Wednesday and Thursday, but temperatures forecast to be back in the mid to upper 90s by the weekend for the Denver area: