Wednesday set a record high for the date on Wednesday once it hit 99°F, but went one further topping out at 100°F (or greater) for the 5th time this year.
The previous record high for July 28th is an old one, in 1876 the city hit 98 degrees. Now the record is 100-degrees, set in 2021. For those keeping score, there are very few existing record highs that go back that far. Denver still has two record highs from 1874 on record (101 degrees on July 3rd and 102 degrees on July 4th).
By hitting 100°F+ for the 5th time, 2021 is currently in 3rd place for most 100-degree days in a calendar year, but remains a ways behind the record of 13 set in 2012.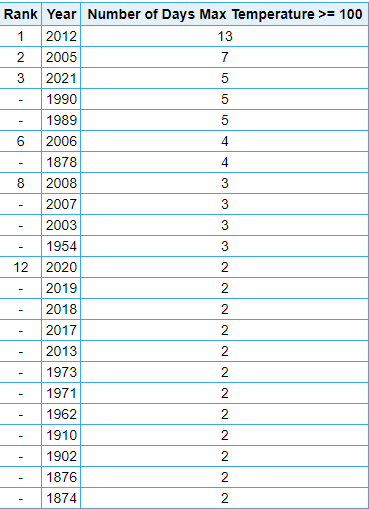 We can look at the full period of record for the "Denver Area" for number of 100-degree days each year:

You can take that period of record, which since the 1940s was either at Denver-Central Park (Stapleton) or Denver International Airport, and break it into those two sites.

For Central Park, 2021 is currently in 2nd place for most 100-degree days.
From an outlook standpoint, is it possible for 2021 to become 2nd or even 1st place on the list of 100-degree days? Possible, but not likely to hit the top spot. 2nd, however, could be on the table.
If you look at all past years from the end of July through the rest of summer the city has had at most three additional 100-degree days (1878). Three years had two additional 100-degree days (2020, 2008 and 1962). Eleven years had one additional 100-degree day.
If we think the heat this year is extreme, let's say we hit that three additional days of 100s and that does put 2021 into 2nd place. However, the vast majority of years on record argue we do not do that this year. To hit the top spot? That would take heat we have not experienced previously on record.
As we discussed yesterday, there is a cool down headed toward the state for the weekend – you can the full forecast here: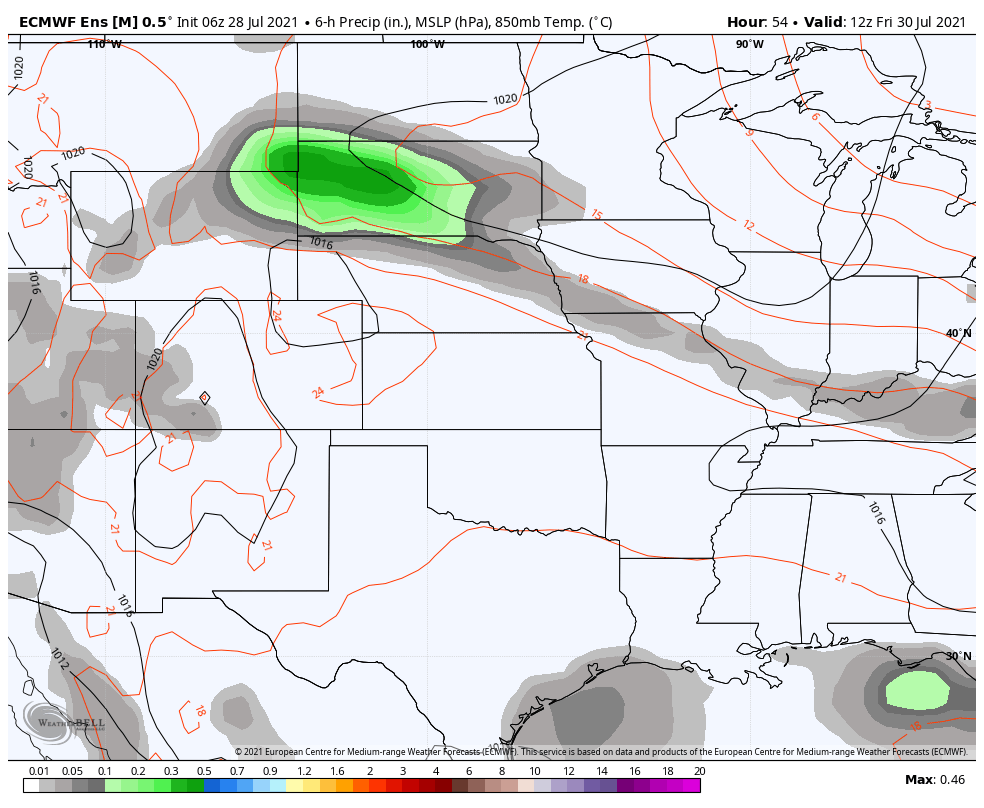 The metro areas will be down into the 70s and 80s for highs by Sunday.

That cool down also comes with much higher rain chances, also discussed in yesterday's update.
Let's head from north to south with hourly planners for:
Fort Collins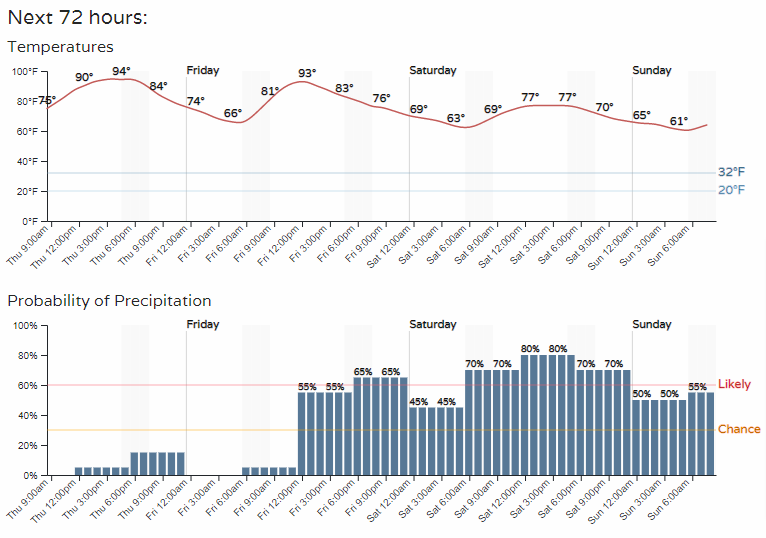 Denver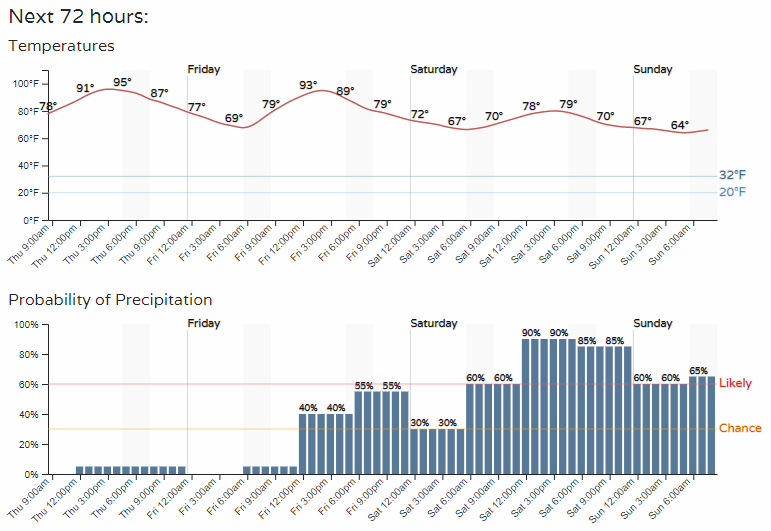 Castle Rock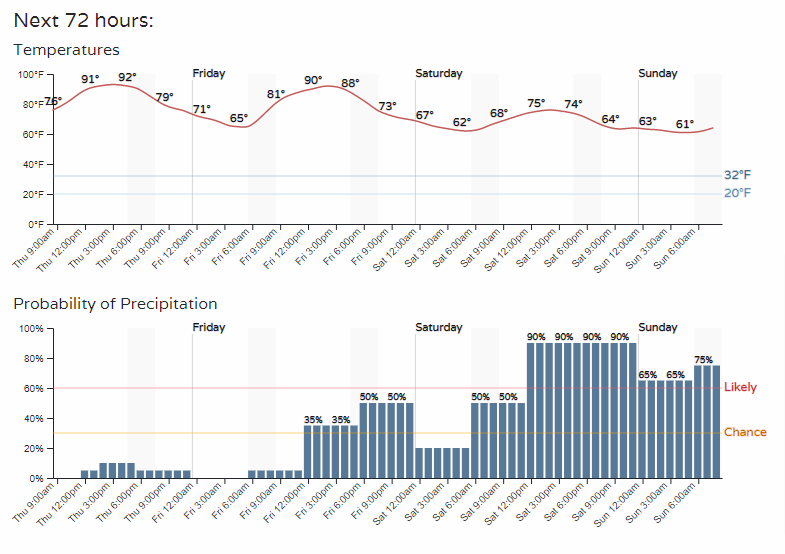 Colorado Springs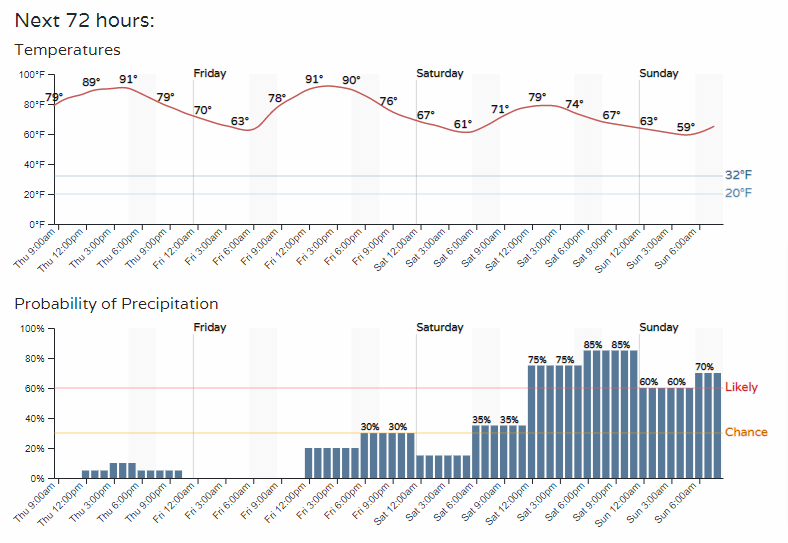 Hot weather fans, you have today and Friday before rain and cooler weather fans enjoy the weekend. Keep in mind, however, rainfall may be too much in many cases and lead to flooding and related rock/mud slide issues.