We could essentially copy and paste our last post, with temperatures again set to cool off across Eastern Colorado, but without a chance of rain and snow of any significance along with it.
Today the story remains warmer than average temperature across the state, and gusty winds. A Red Flag Warning is in effect for the Denver metro area and southern Front Range through the evening, with wind gusts to 45mph and high fire danger continuing.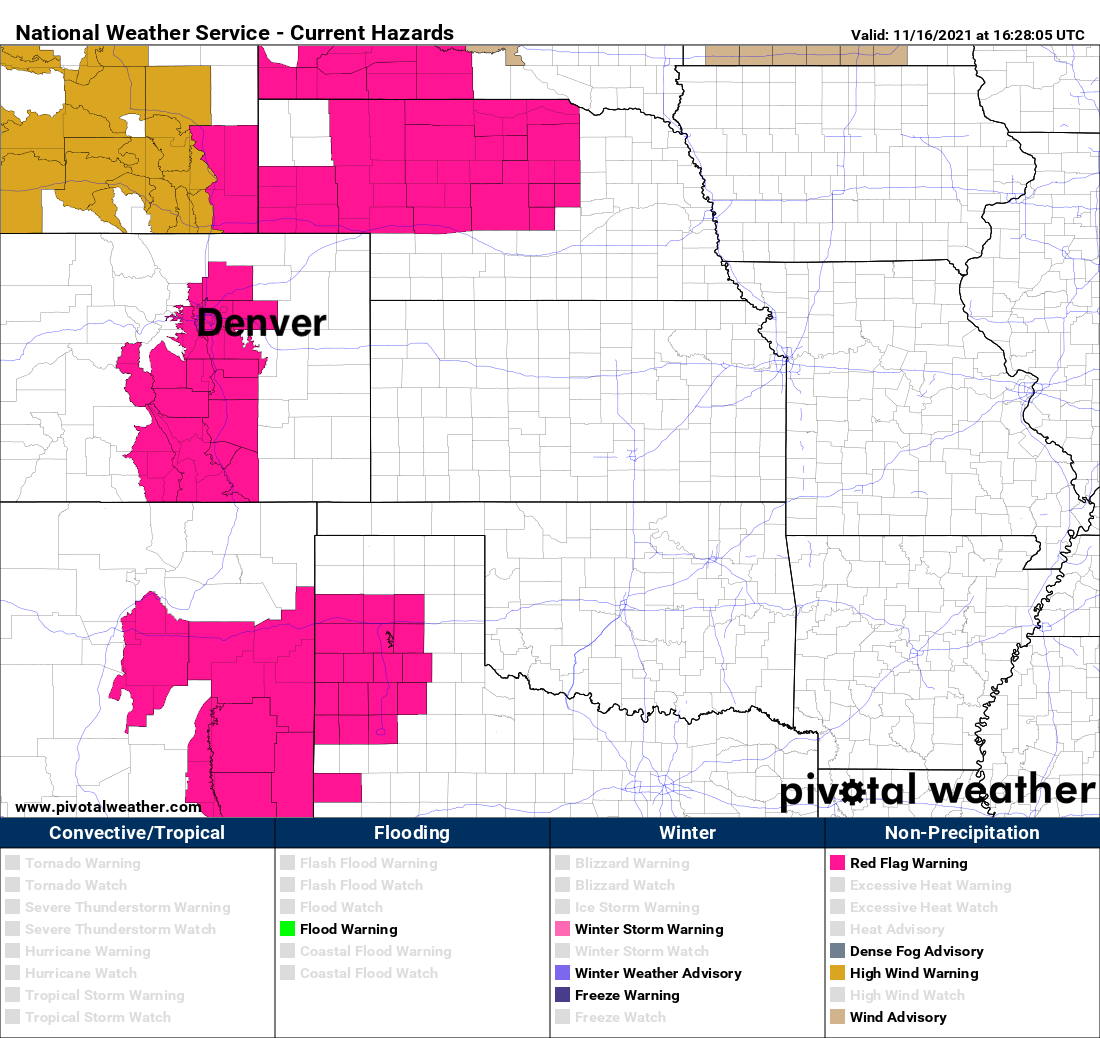 The hourly planner shows the November heat will come to an end tonight, with highs dropping from the upper 60s to near 70°F today into the upper 30s to around 40°F on Wednesday.
With the drop in temperatures we'll see perhaps a few isolated rain and snow showers drift off the Rockies as well. The chance for any given location to see those showers is quite low, but the chance is there nonetheless.
Temperatures this time of year should be in the low 50s for highs in Denver (not 70°F!). We'll be below average on Wednesday, and maybe Thursday too, before temperatures moderate for the end of the week. Here's a look at forecast highs across the region over the next seven days:

And departures from average highs:

Another system drops through for the weekend, but right now it doesn't look all that impactful east of the hills. More mountain snow, perhaps a bit better chance for snow in the foothills, and scattered rain and snow showers across the plains possible by Saturday night. The European model for early this coming Sunday (below) shows snow across the central mountains, with just spotty rain showers for the plains.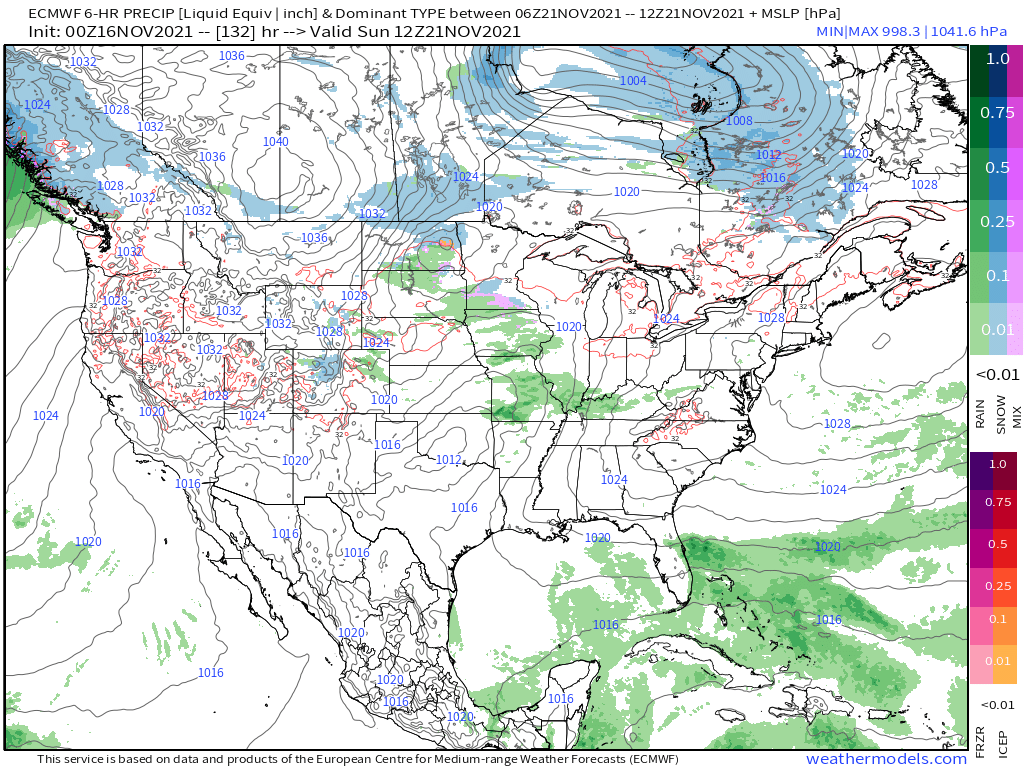 Unless something changes between now and the weekend, Denver remains on track to see its latest first snow of the season on record, the previous latest coming on November 21st, 1934.
Good times!