We continue to track Denver's best snow chance of the season to date (which is not saying much), now several weeks after the prior latest first snow on record, and more than 1.5 months later than our average first snow of the season.
There's a chance this long snowless streak comes to an end Thursday night into Friday, but it's by no means a done deal.
Below is what all the latest data indicates for snowfall potential in the city to end the week.
First, the hourly planner for Denver. The best chance at seeing a bit of snow accumulate along the urban corridor appears to be around the Friday morning commute, but the rain/snow chance will slowly increase into Thursday evening, and linger a bit into Friday afternoon as well.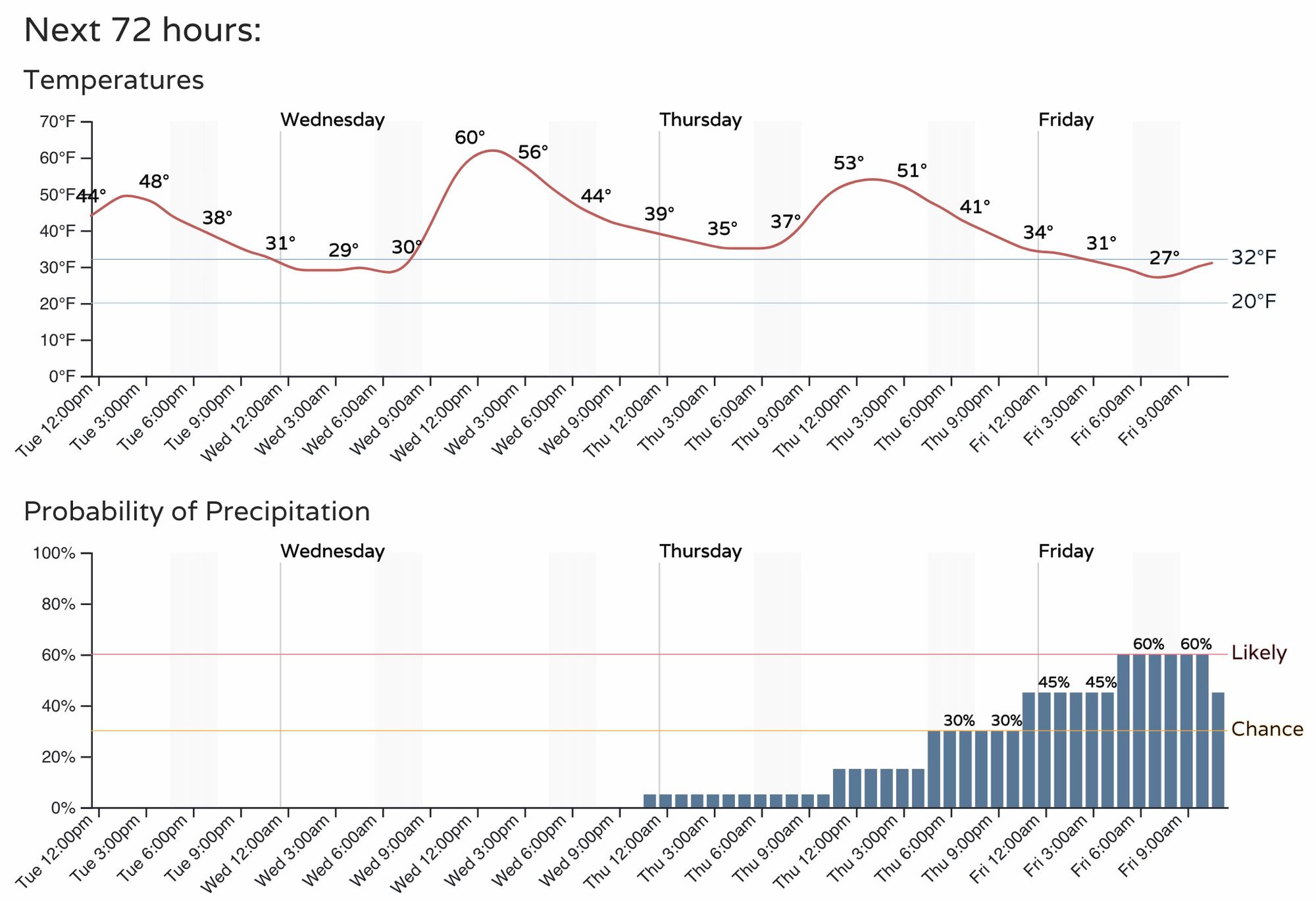 With about three days to go from this morning's data runs, we see pretty good consensus in the modeling that the metro area will see some snow from this event but it may not see too much.
The blend of all models shows Denver International Airport with 1.8" of snow through Friday night (more than enough to qualify for the first measurable snow which needs to be 0.1" or more). In the city it's sitting at about 2" of snow, with 2 - 4" for the foothills west of town. Most importantly, look at all that snow forecast for the mountains to end the week!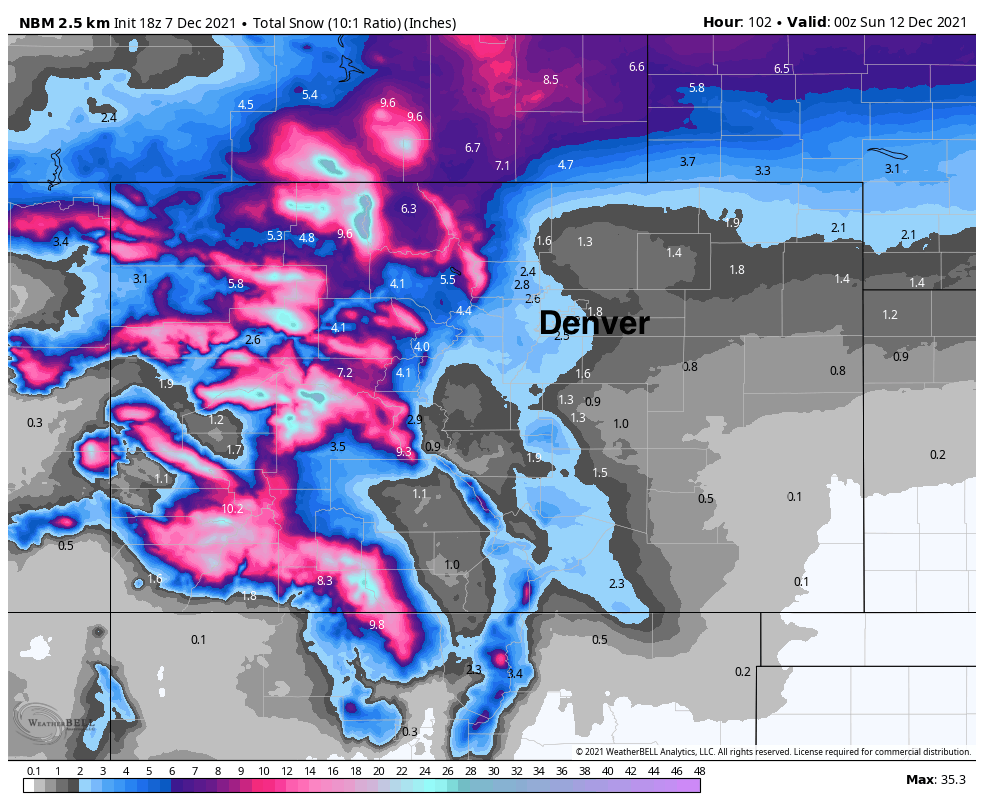 Given it's a blend, totals from the morning run from most models are similar to the above with little outliers at this time. The GFS and Euro are pretty aligned:
GFS
Denver: 1 - 2"
Fort Collins: 0 - 1"
Boulder: 1 - 4"
Colorado Springs: 0.5 - 3"
European
Denver: 0.5 - 2"
Fort Collins: 1 - 3"
Boulder: 1 - 4"
Colorado Springs: 0.5 - 2"
And here are the latest snowfall gamblers: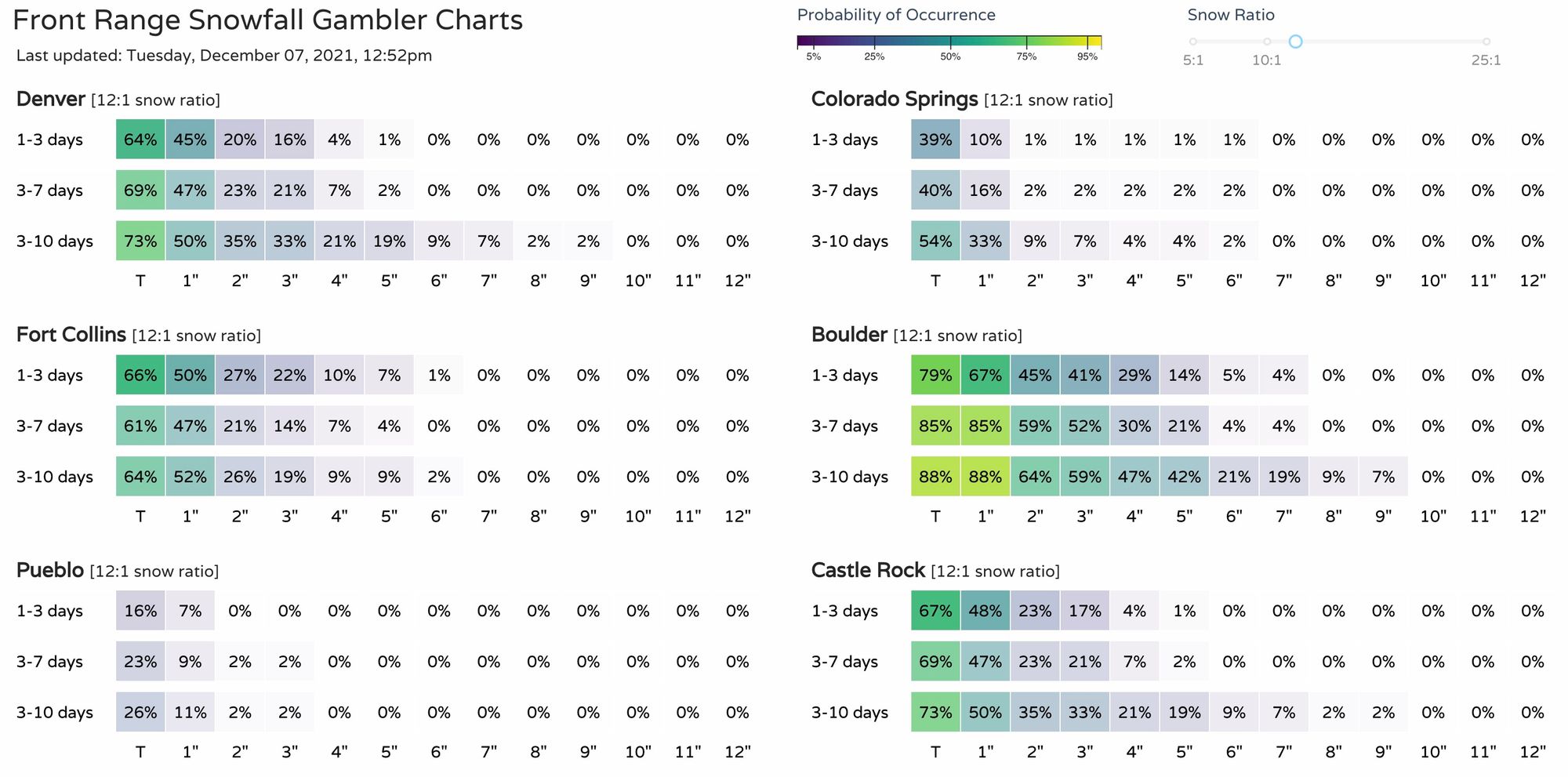 Still some time to work out the details, but as we sit about 2 to 3 days out we see relative consistency in the data, and that Denver may, just may, finally see its first snow of the season late this week!