In the end, our forecast for yesterday's snow worked out quite well, with most areas falling nicely within range, and those that didn't (for the most part) seeing a boom snowfall – particularly those northwest of Denver in the area highlighted for the best potential to do so.
Of the Front Range cities Boulder looks like it came out on top, with an average of 8.4" reported across the city (forecast was 3 - 7"). Some foothill communities to Boulder's west picked up a foot of snow, with 9.0" reported in Estes Park.
Our station received 4.5" of fluff overnight, with 5.0" in Fort Collins. As you move south and southeast the totals drop off considerably, with just a Trace to 2" for most of the southern metro area, Palmer Divide, and Colorado Springs region.
The map below shows our forecast (black numbers) vs reported totals. A nice, albeit COLD snow for northern Colorado!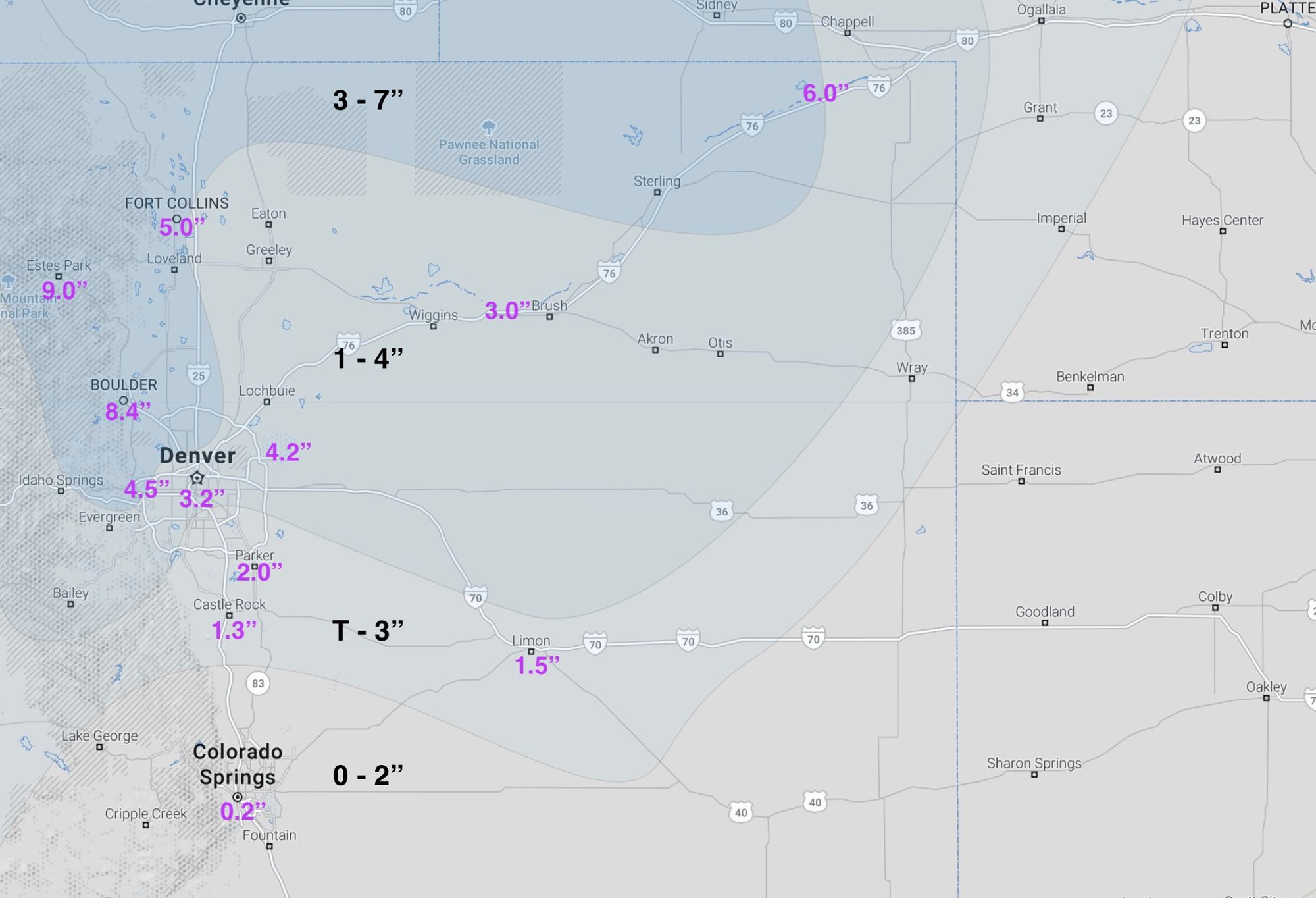 With 4.2" of snow at Denver International Airport Denver finally climbs into the double digits for season to date snowfall, with 10.1" now officially for the city. This is still well below what we see on average to date, where one average we should be north of 20" at this point in the season:
Of course the other big story is the cold. Take a look at the incredible cold that has pushed south across the plains this week, with the northern high plains in a deep freeze this morning!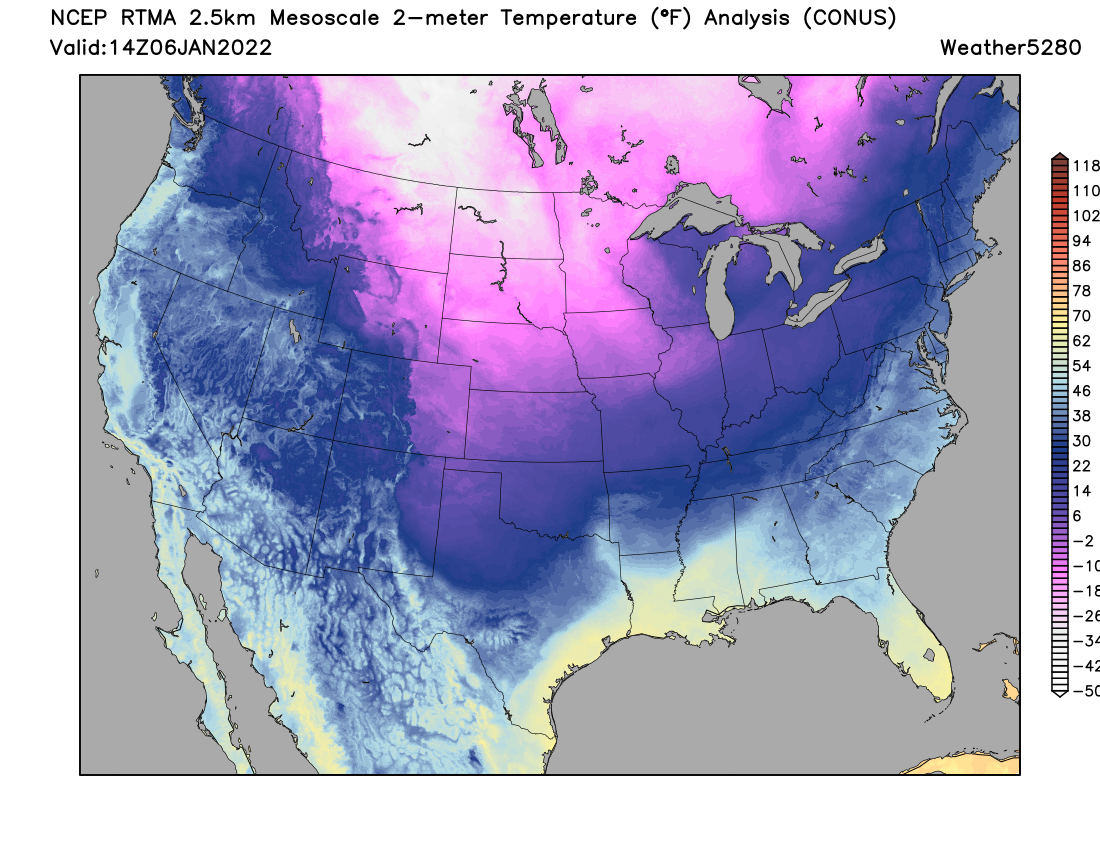 A zoomed in look shows temperatures to -30°F across Montana and North Dakota this morning, and in the single digits below zero to near zero across all of Eastern Colorado. Windchill values overnight were some -25°F across portions of the Colorado Plains.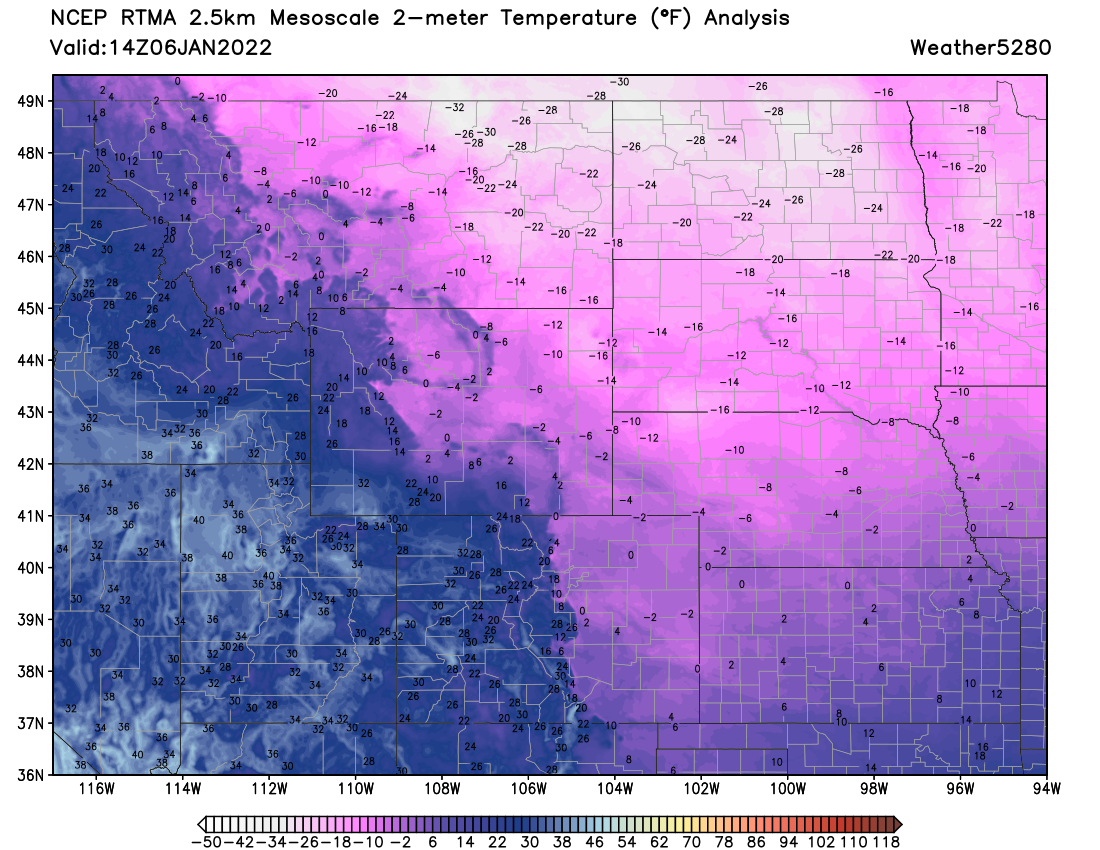 Today remains chilly across the region before temperatures moderate Friday. Highs will likely stay below freezing in Denver this afternoon, before climbing to near 50°F Friday. Another system flies through on Saturday, but at this time its impacts look minimal.