The wet-biased modeling may fool us again with higher storm chances and higher total precipitation estimates than what actually falls, so take this with caution.
Monsoonal moisture is increasing across the Four Corners and may pose a flooding risk to portions of Utah and Colorado. A monsoon refresher piece:
For the cities, yes rain chances are increasing too, but I'm not racing to turn off my sprinkler system.
In addition to there being higher humidity, a few areas of energy are floating around too (fronts associated with some low pressure).
Today, a front moves in from the north: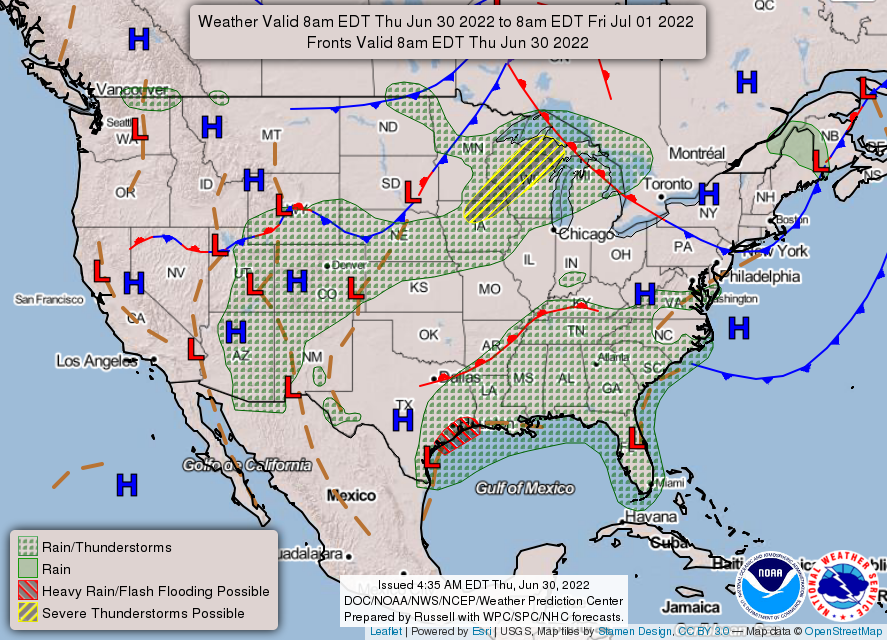 Tomorrow, the front wants to hang out for a bit over us: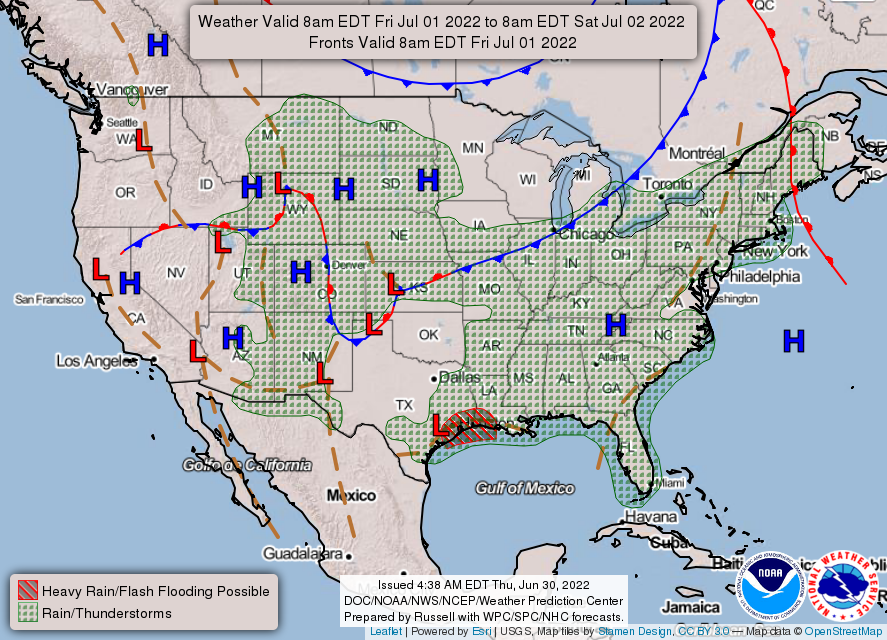 With a front providing some focused energy, we may be able to combine its energy with the higher humidity to produce rainfall that's more widespread than we have seen so much of this month.
We started to see a shift late yesterday with a number of storms floating around putting on quite a lightning show, however, rainfall was lacking overall.
Let's look at the total precipitation for the next three days around the state.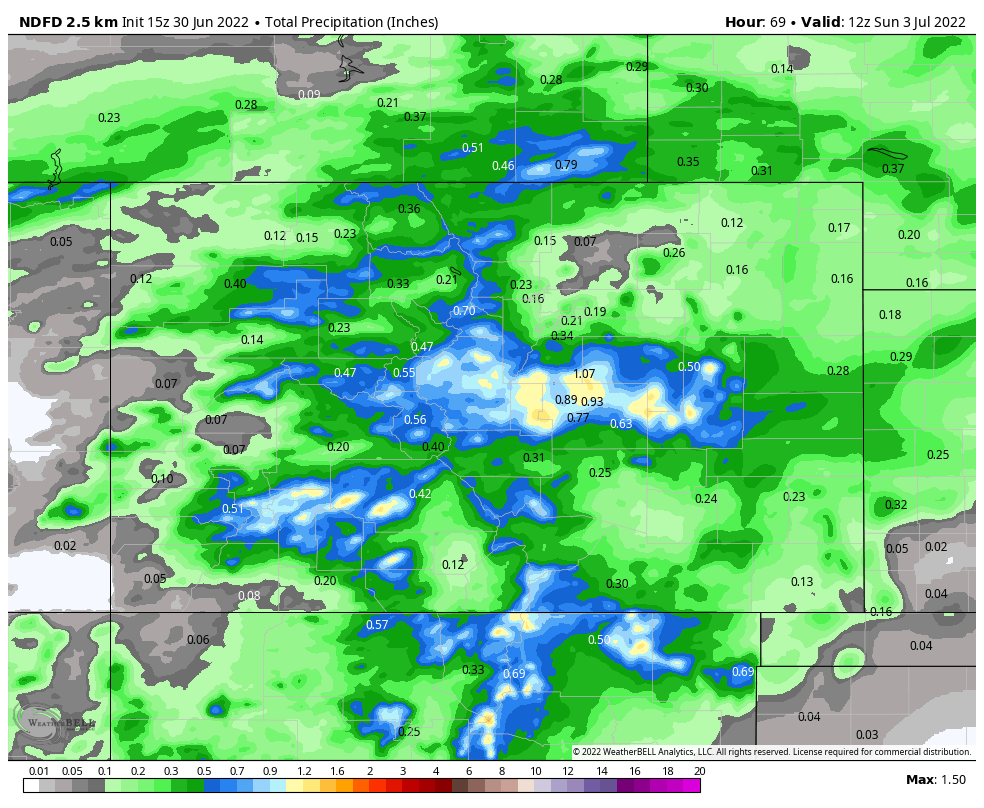 The highest moisture comes over the Palmer Divide and Central Mountains. In this estimate, near to and more than one inch of rainfall is possible. By in large, though, a lot of spots remain drier than perhaps they would like to be.
It's one thing to look at total precipitation maps, and another thing entirely to look at chances of rainfall. Let's do that for the Front Range.
Fort Collins:

Denver:

Castle Rock:

Colorado Springs:

With all of this said, I don't want to diminish the potential of flooding. A well-placed shower can lead to flash flooding in the mountains, valleys, and burn scars.
With the increased moisture to come, it makes sense to see flash flood concerns in Western Colorado.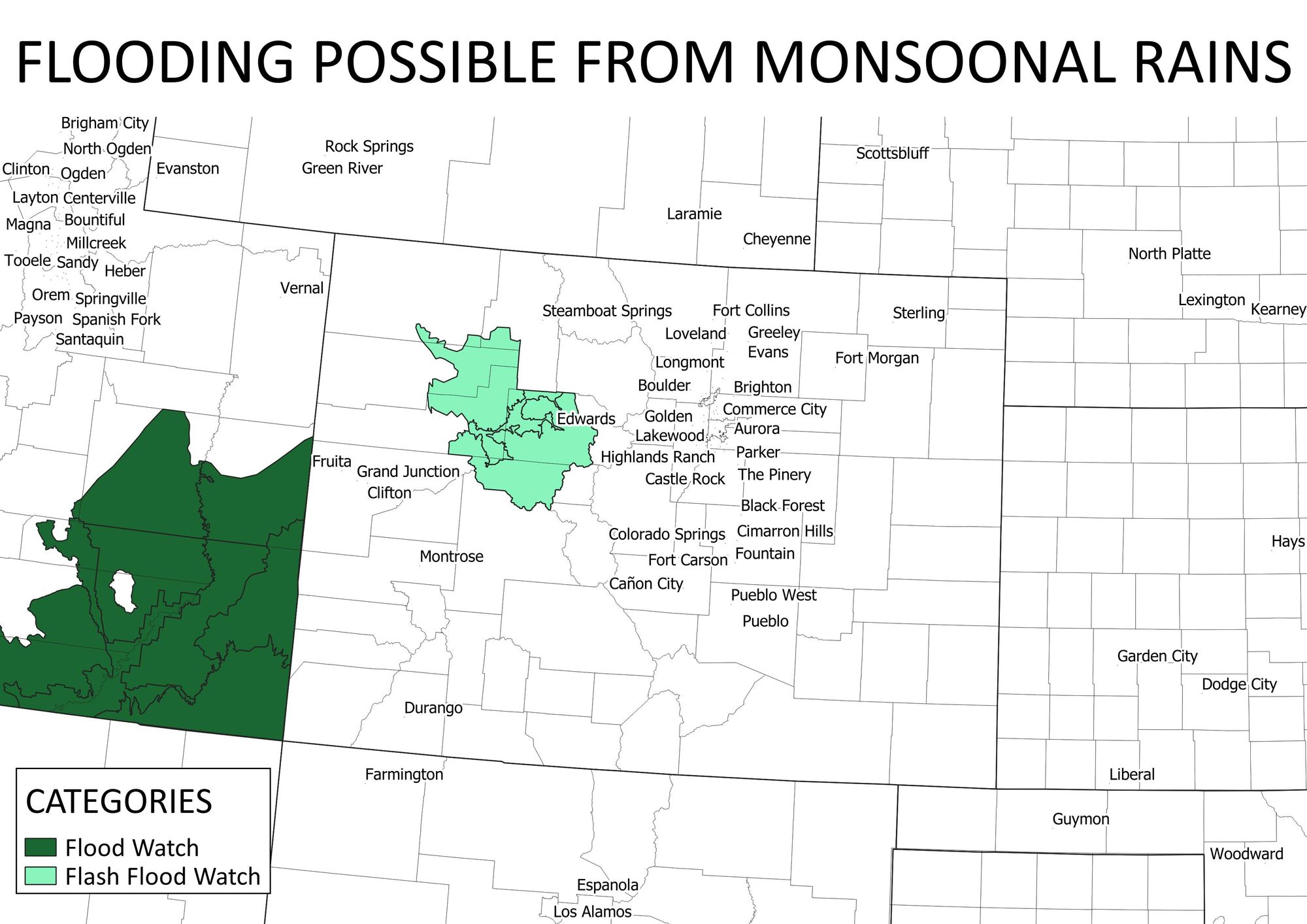 Bottom line, yes we have moisture increasing but I'll not jinx it by getting too excited. I sure am cautiously hopeful for rain though, my area is crispy.