Looking ahead we have a 'cooler' week on tap with continued scattered thunderstorm chances, particularly early in the period.
So far, this August has only had one day below 90° for a high temperature.

Three record highs were reached so far this month, too.
There has been little in the rain gauge this month for the city thus far; .08" on the month so far, the average is closer to 1".

Total rainfall across Colorado this August has favored the high country, as shown here with recorded totals.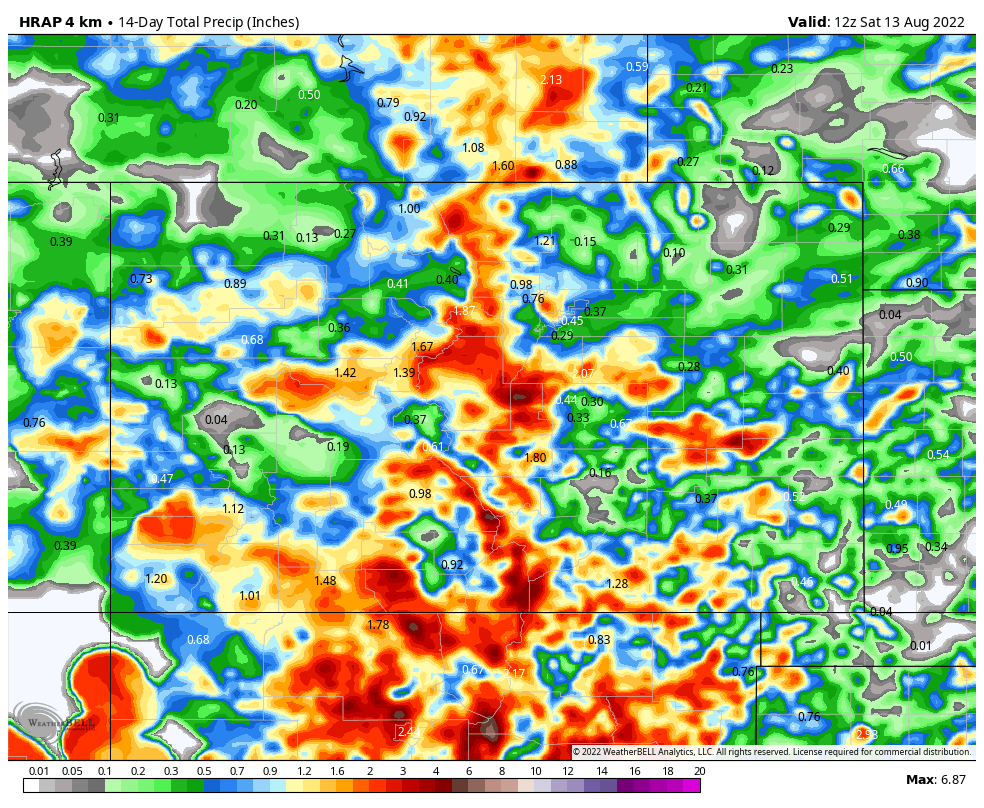 If you look at that same data in terms of above and below average, it feels far less impressively wet.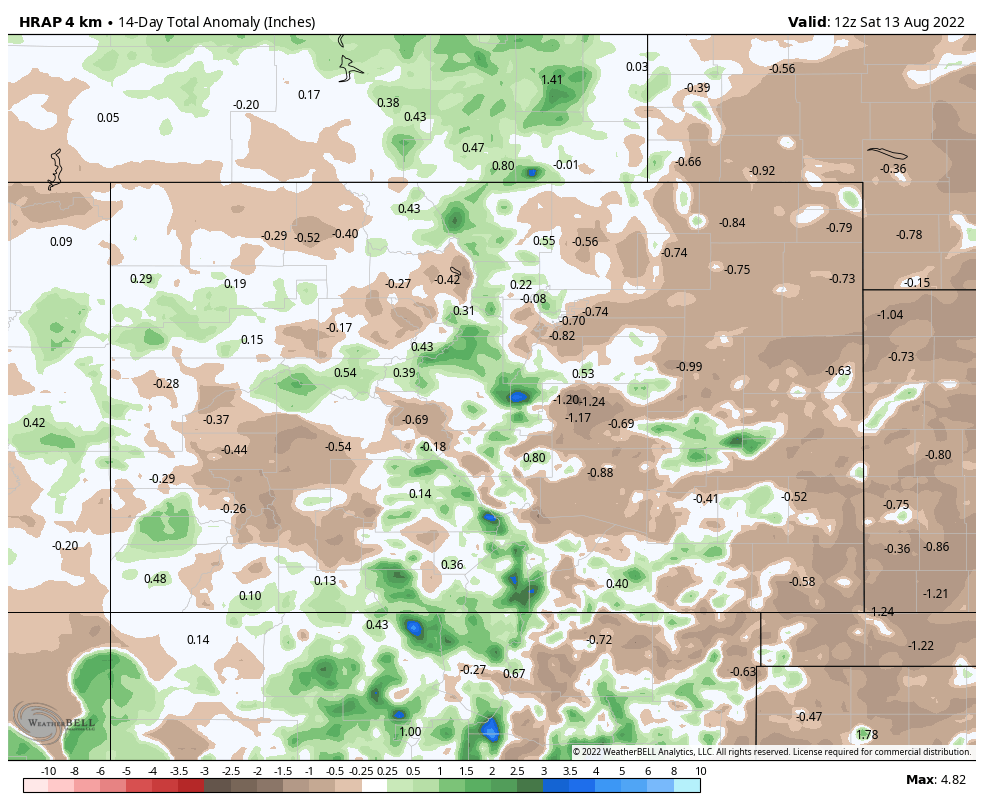 What's ahead?
Let's take those observations and see how things change for the week ahead. On a broad view, the monsoonal high will shift positions a bit and there will be a tropical system over South Texas that will be directed by the ridge we've had in place this summer.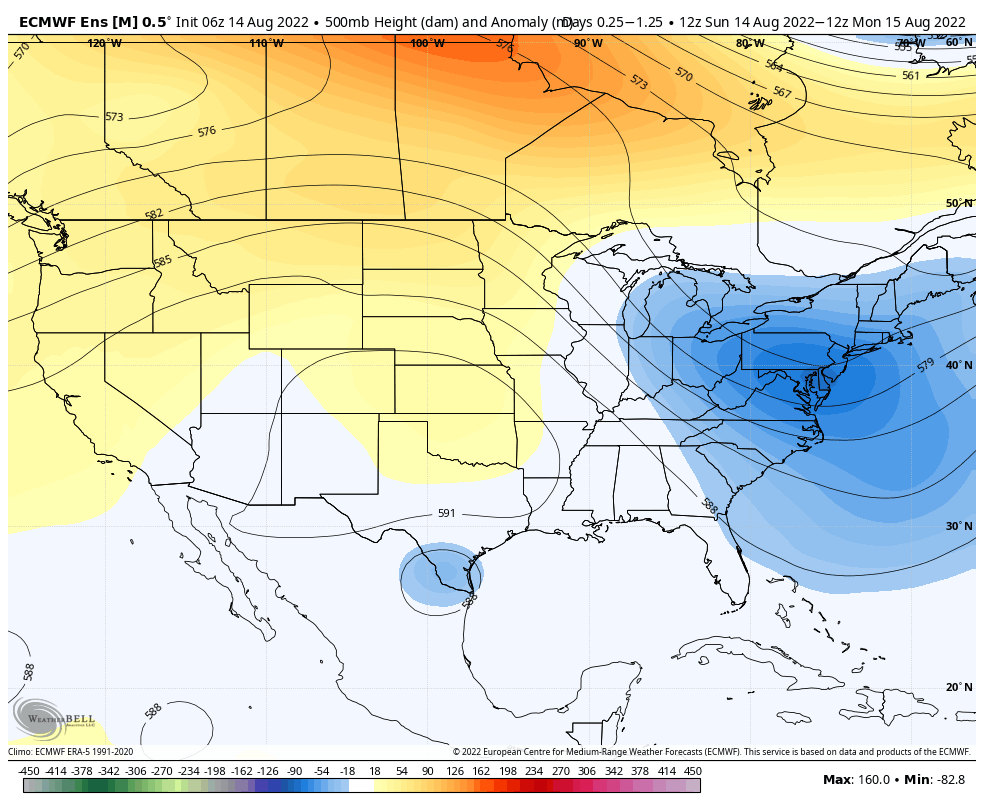 As the atmosphere adjusts, we have the potential to stay a bit cooler this week.
I'll show you an animation of statewide daily high temperatures to begin with, then Denver's daily planner.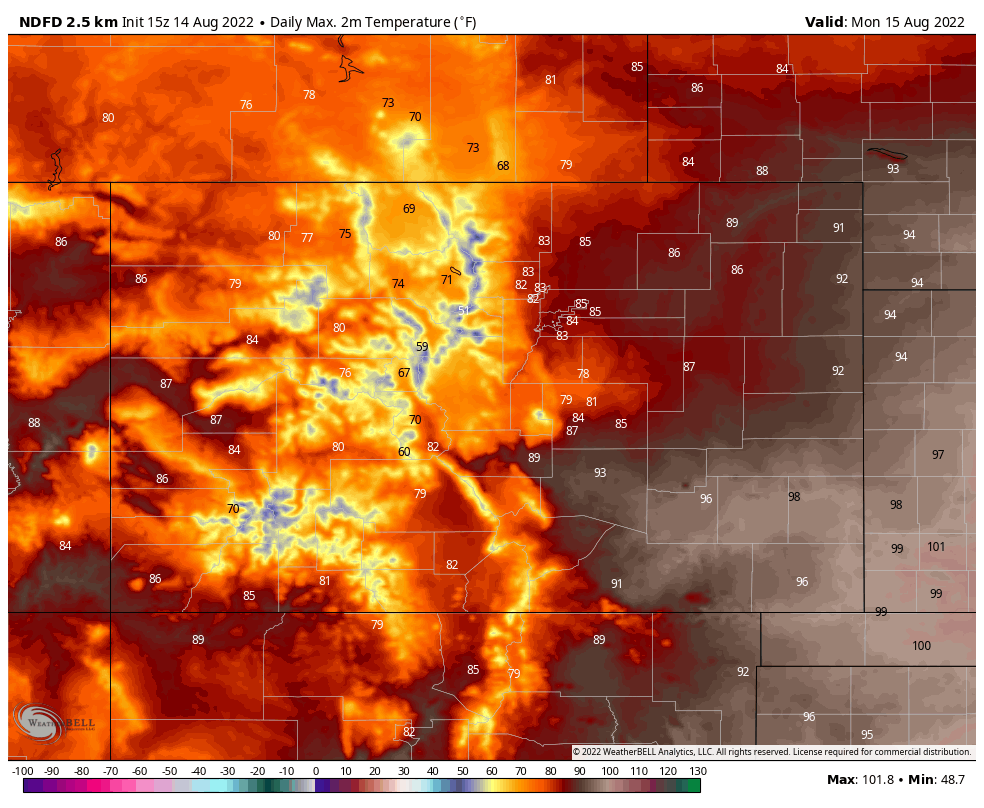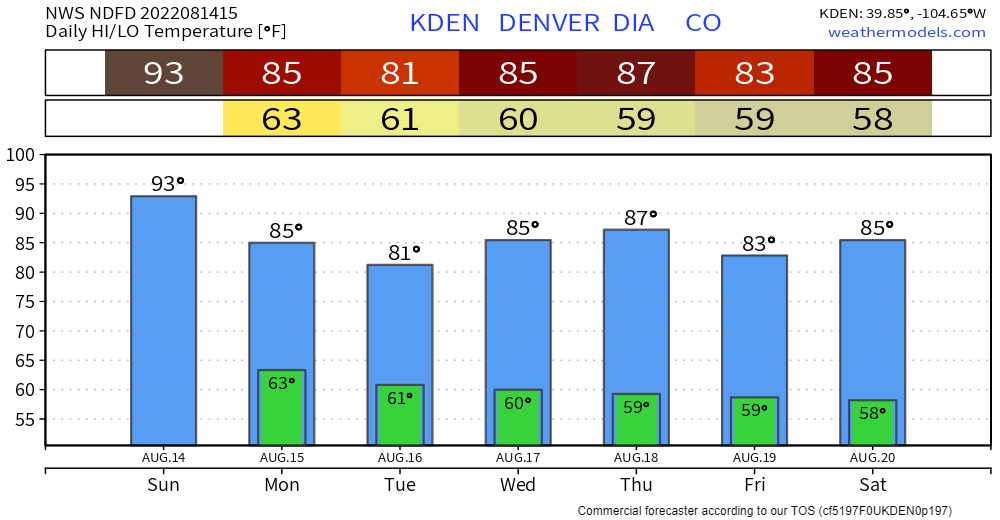 Although we could see storminess any day this week, Denver has its best chance from Monday into Tuesday as shown in the hourly planner, followed by an animation of statewide potential rainfall totals through mid-week.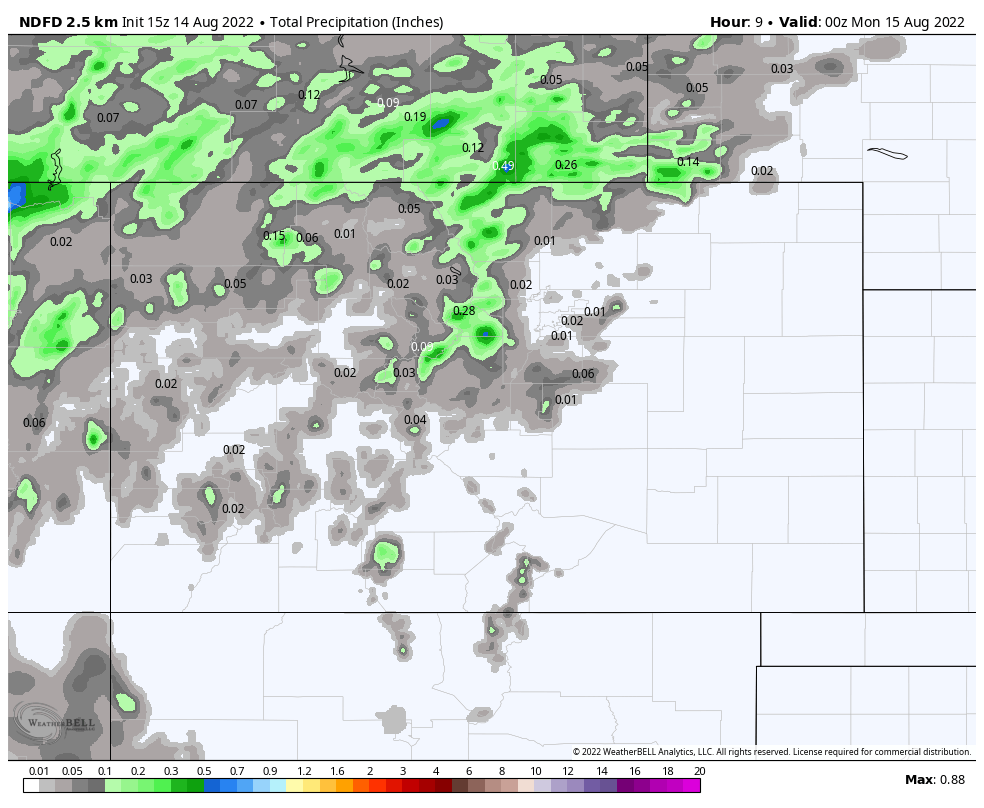 What's the next big change?
At this point, there really isn't one. We will see the monsoonal high gradually weaken for the next several weeks as we begin our transition to fall. As of this moment, there's no big change coming our way to what we've had this summer.