The heat from Labor Day weekend continues and will last for much of the workweek ahead, with Denver's existing record highs to fall the next few days.
We discussed the overall setup in this week's SOTA: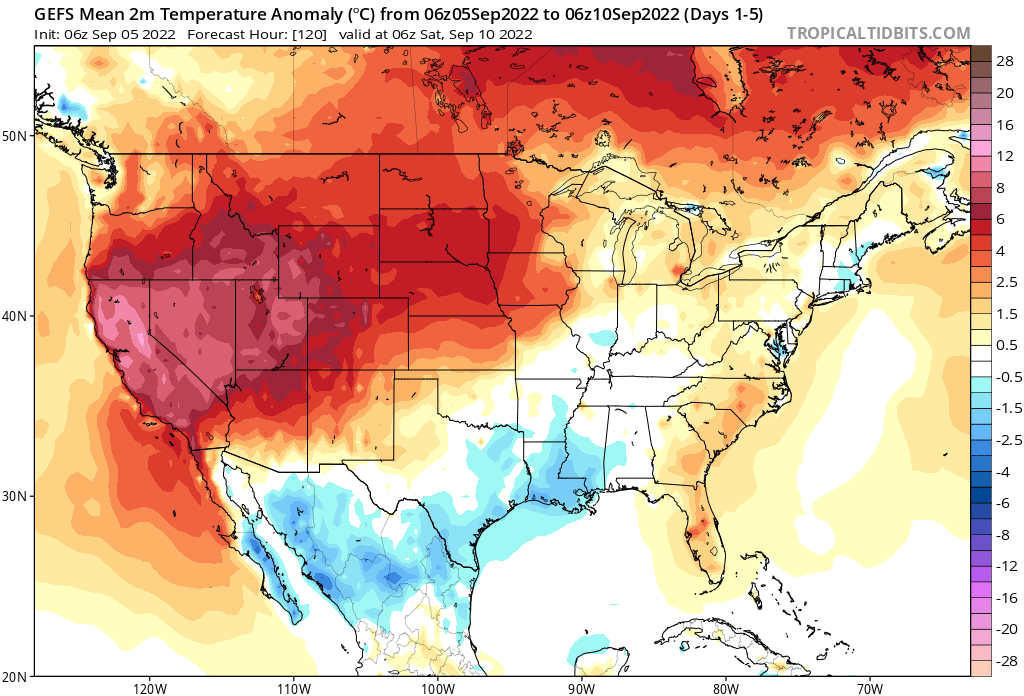 A large area of high pressure covers the western U.S., and under this is stagnant, hot weather. Parts of California will set daily, monthly, and potentially annual high-temperature records.
Well above-normal temperatures cover areas across the northern and central Plains; that's highs nearing the triple digits, some 20 to 30 degrees above average in some locations.
Excessive Heat Warnings and Heat Advisories have been issued for much of California and Nevada, as well as parts of Oregon, Idaho, Montana, Utah, and Arizona.
Here are record highs that are threatened the next few days: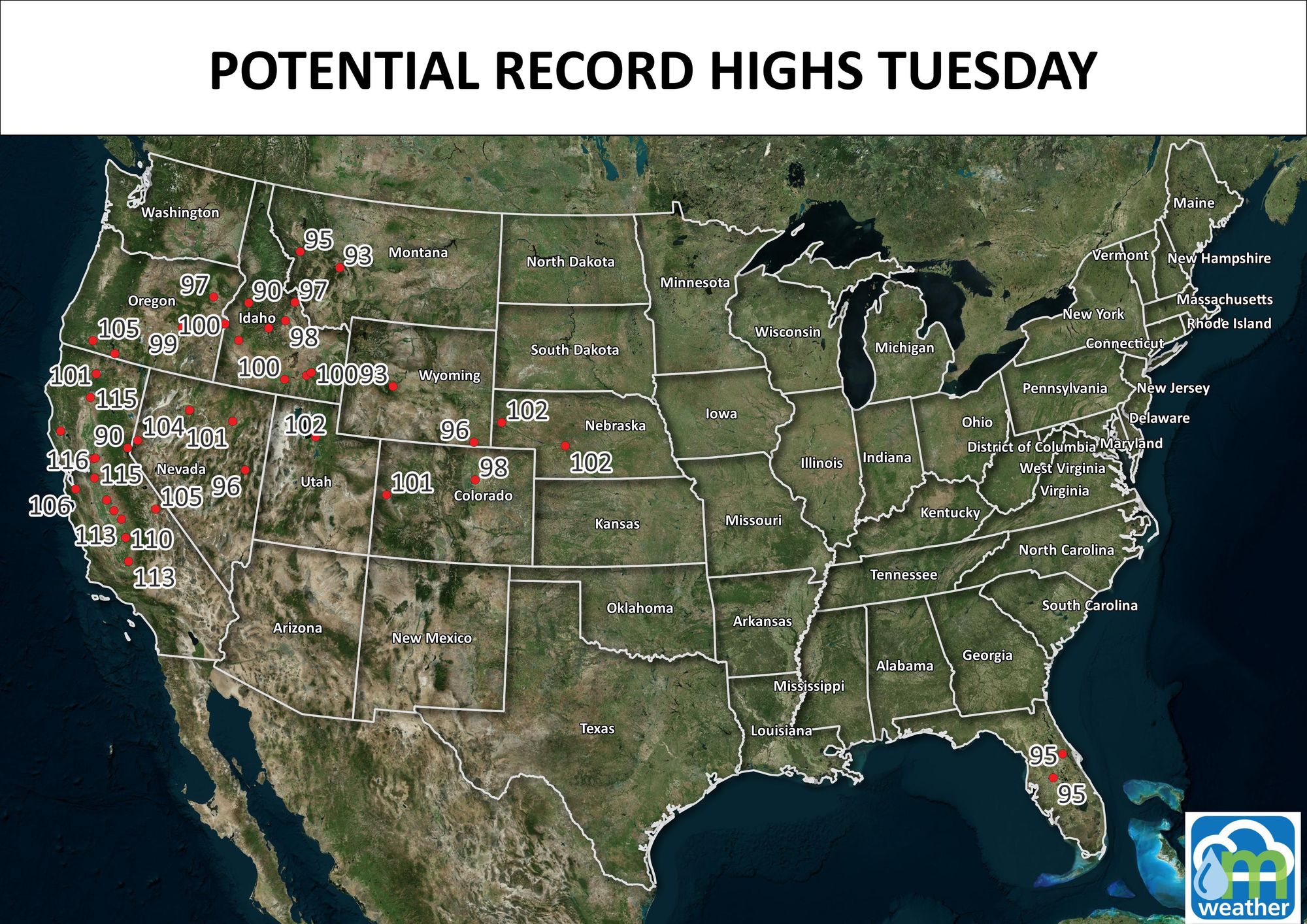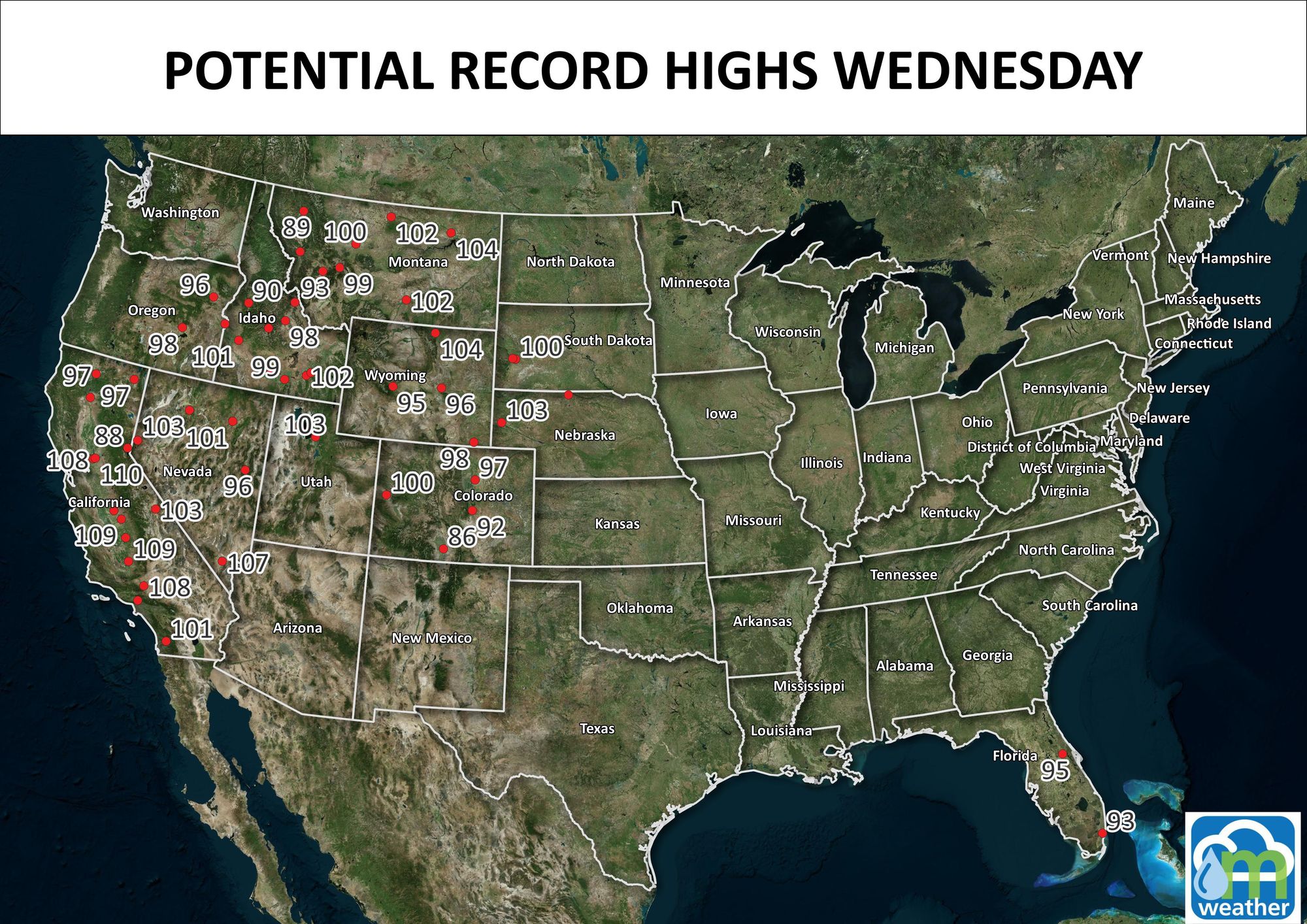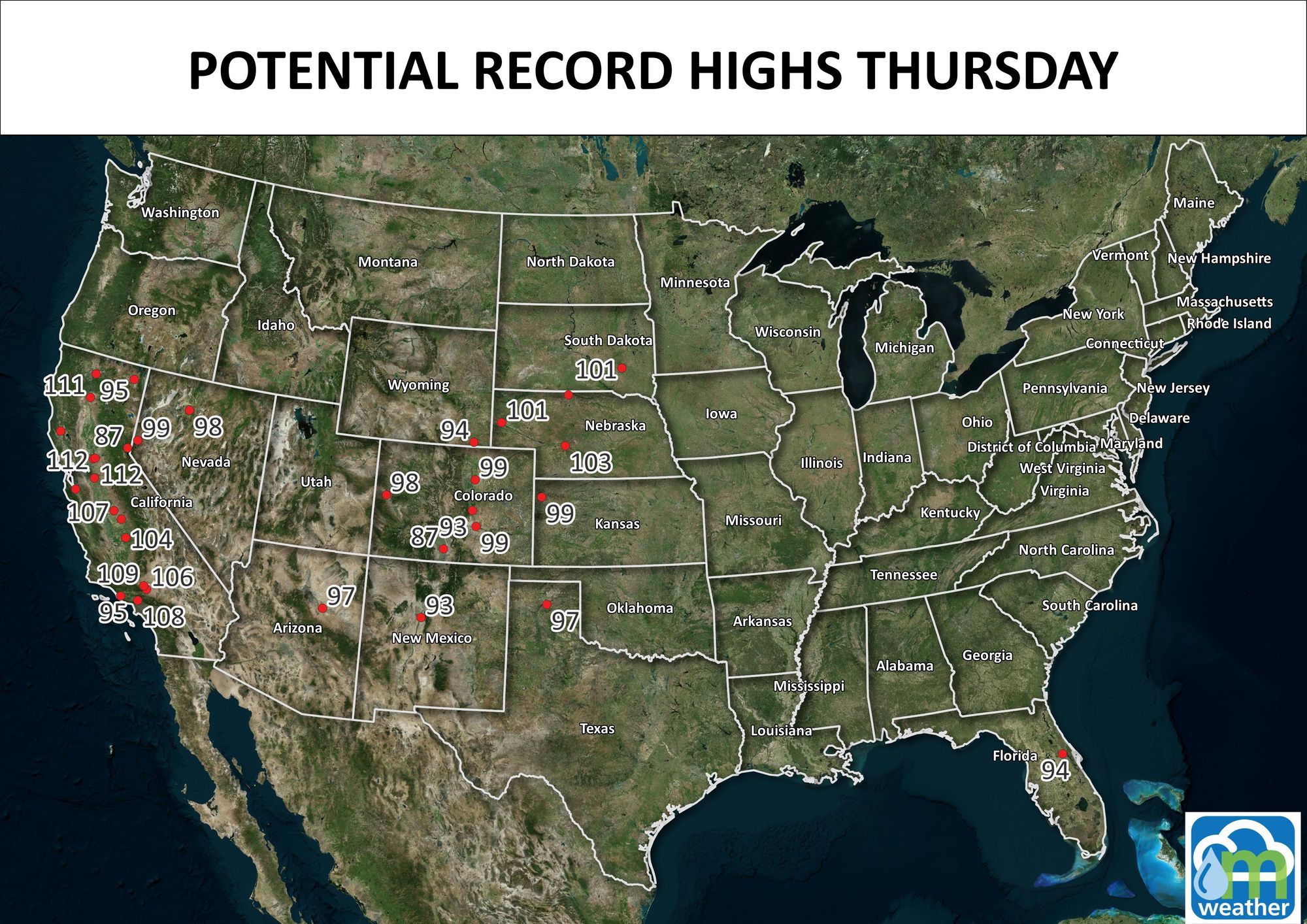 You can see several record highs to be set in and around the Denver area and Colorado the next few days.
For Denver, the daily planner does cool off, and by quite a bit, by the weekend.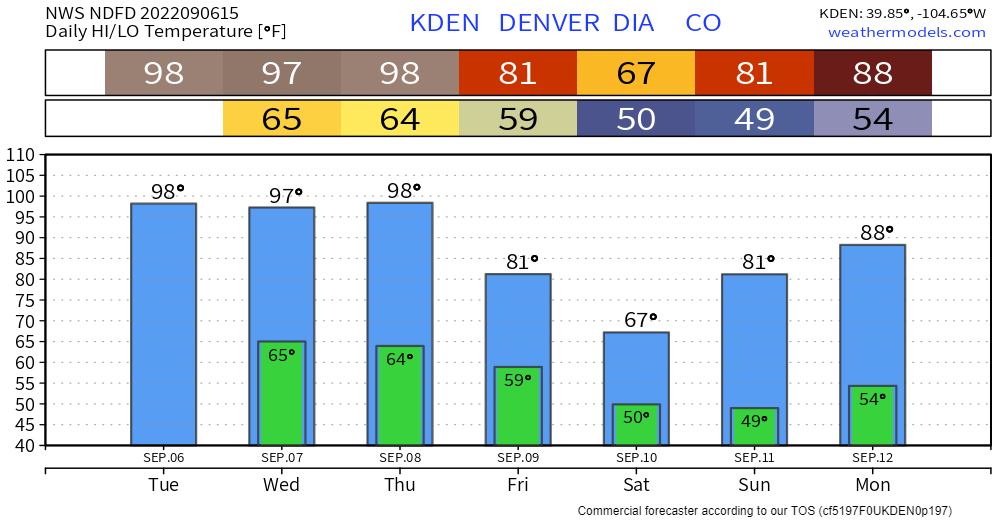 That cool off is a strong cold front that will move into Montana Thursday, then down through Wyoming and Colorado to end the workweek.
There will be some showers that come along with that system, although moisture will be greater to the north of the state this time.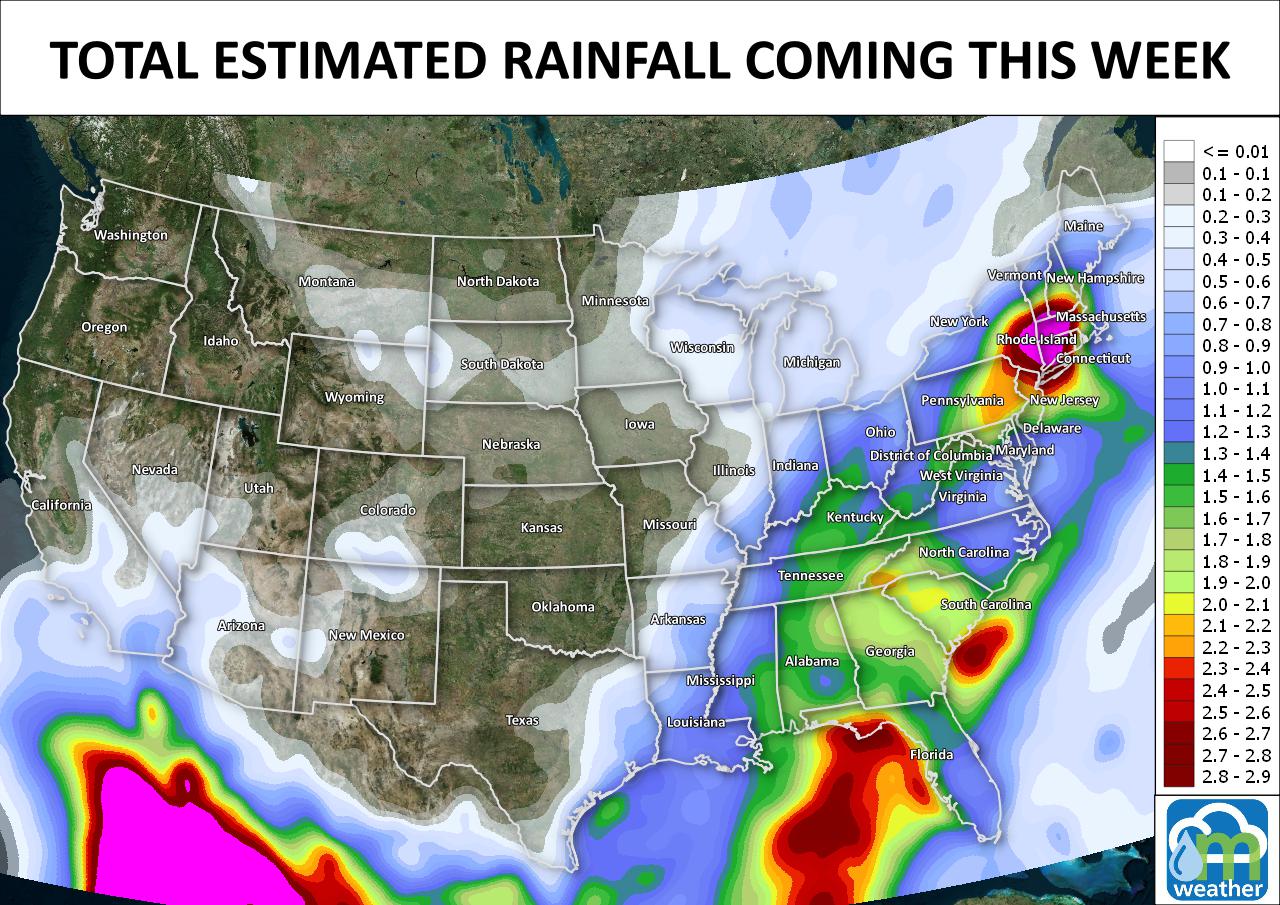 This animation shows the local precipitation estimates climbing from Friday through Sunday.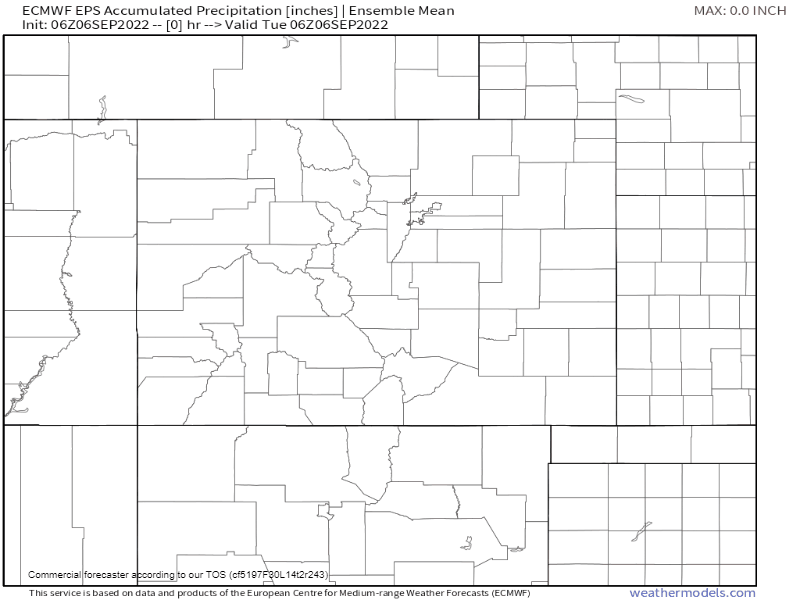 That animation is optimistic, keep in mind that the daily chances for storms remain in the slight category as of now.
At least we have the rain chances coming in with that cooler weather. A cool down to end what will be the hottest start to any September on Denver's record. Several heat record categories will show 2022 as we go through the next few days...stay tuned.