We have a system that will move across the region through the days ahead that will bring in periods of rain and some cooler temperatures Friday through Monday.
If you prefer a visual presentation, what is written in this blog is presented here:
Here's a quick preview of where we are headed the next 36 hours for points along the Front Range.
The showers increase Friday and will remain scattered through the end of the weekend. Here's a look at rain as it moves across the state during the next 72 hours.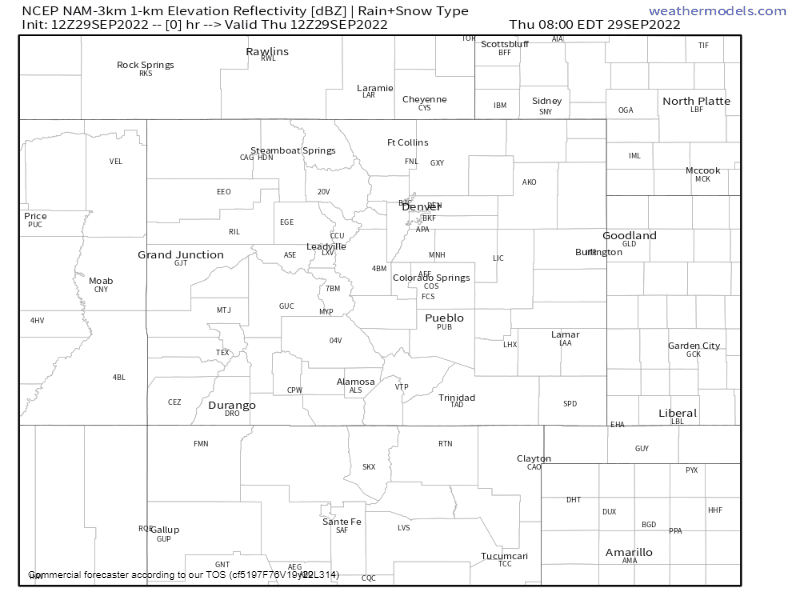 A specific chances timeline for Denver shows  a couple of peaks in the afternoon & evenings ahead. Still, we are looking at scattered chances without quite reaching the likely chance of seeing rain.

Did you know you can have access to the same timelines by customizing your location in your account settings? Click your account on the top right of the screen.
Considering the scattered nature of the showers, take the estimated precipitation maps with a grain of salt - the rainfall is to be more scattered than the representation here but does offer guidance on the amount if you get the rain.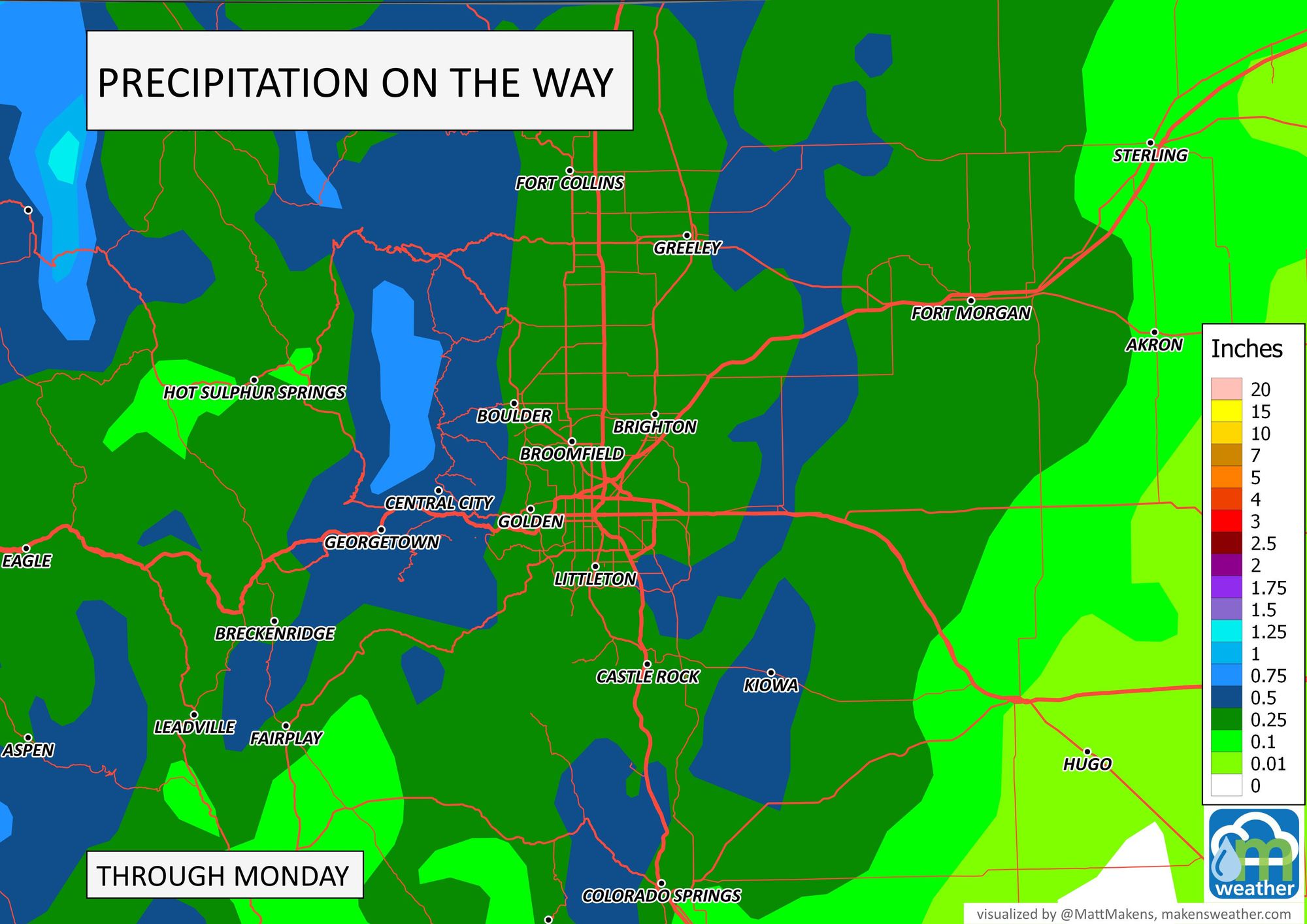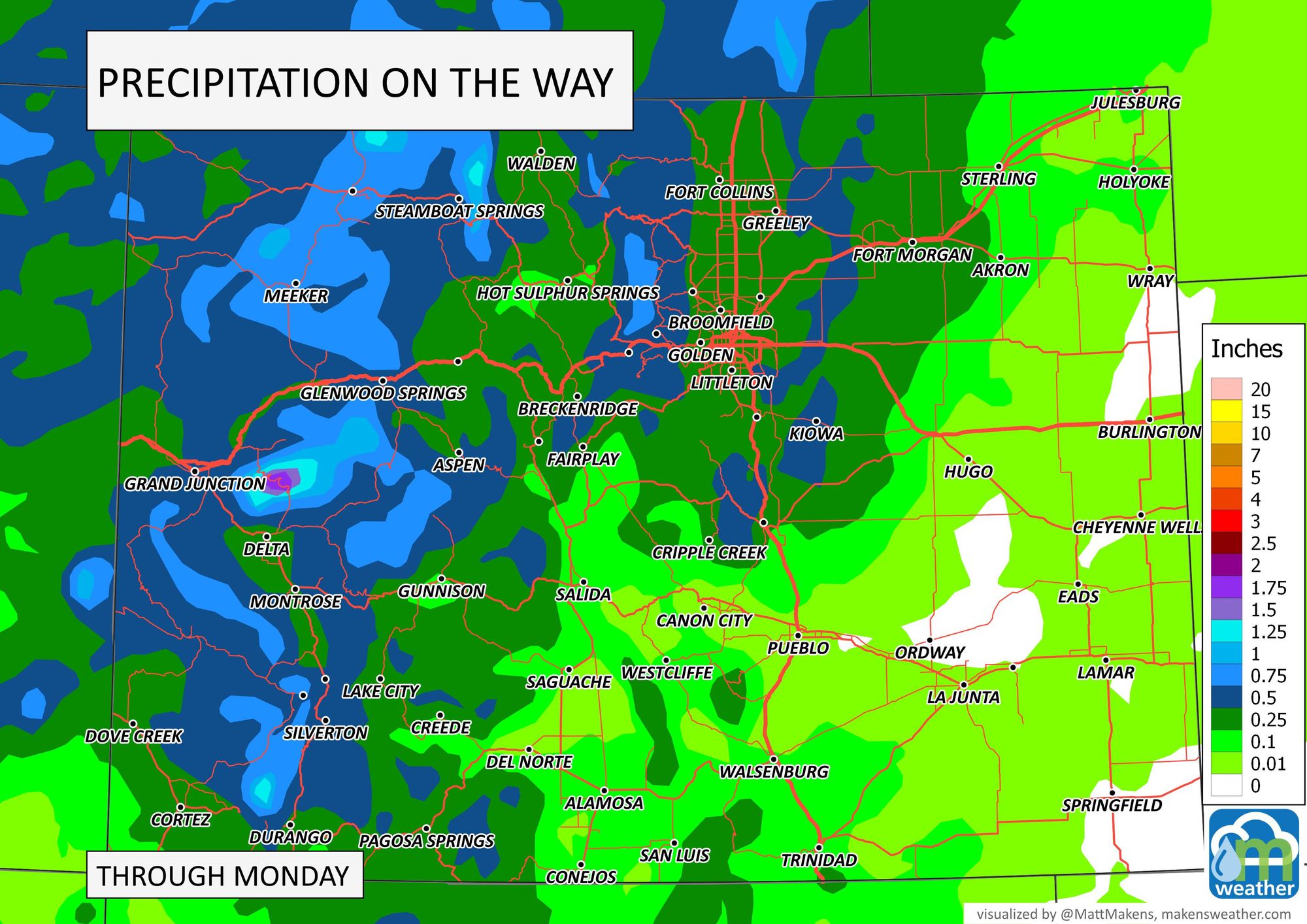 For snow, there probably will be some snow on the peaks but not much in that department still as this system is cool not cold.
Curious about the snow season? In case you missed it, we have an early discussion about the 'winter outlook' in general terms. Click here.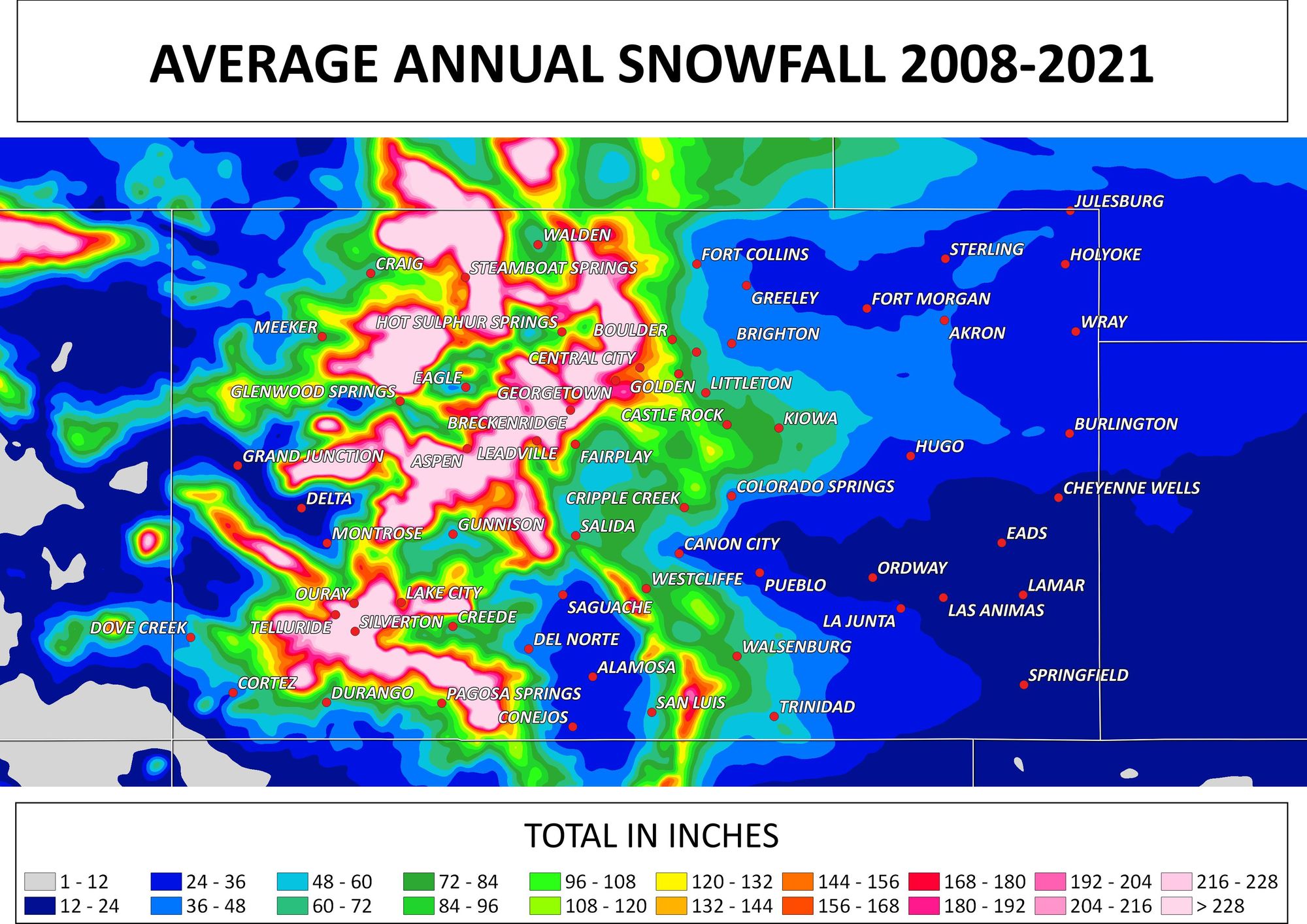 Let's talk about temperatures. For Denver, we do have some seasonal temperatures ahead for the weekend.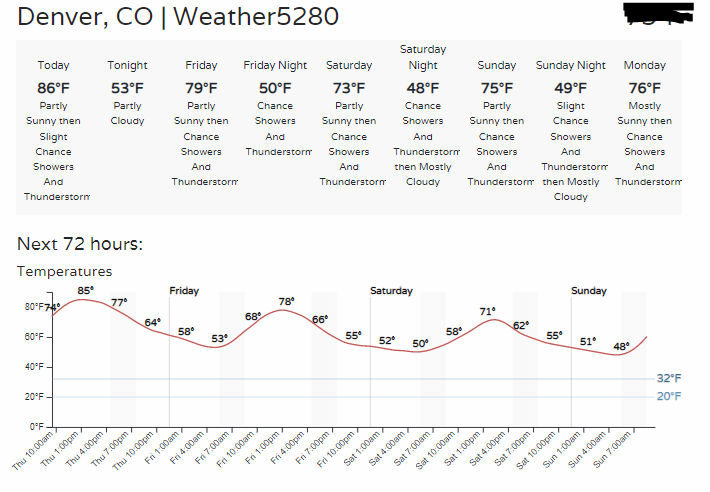 And the next three days for the state: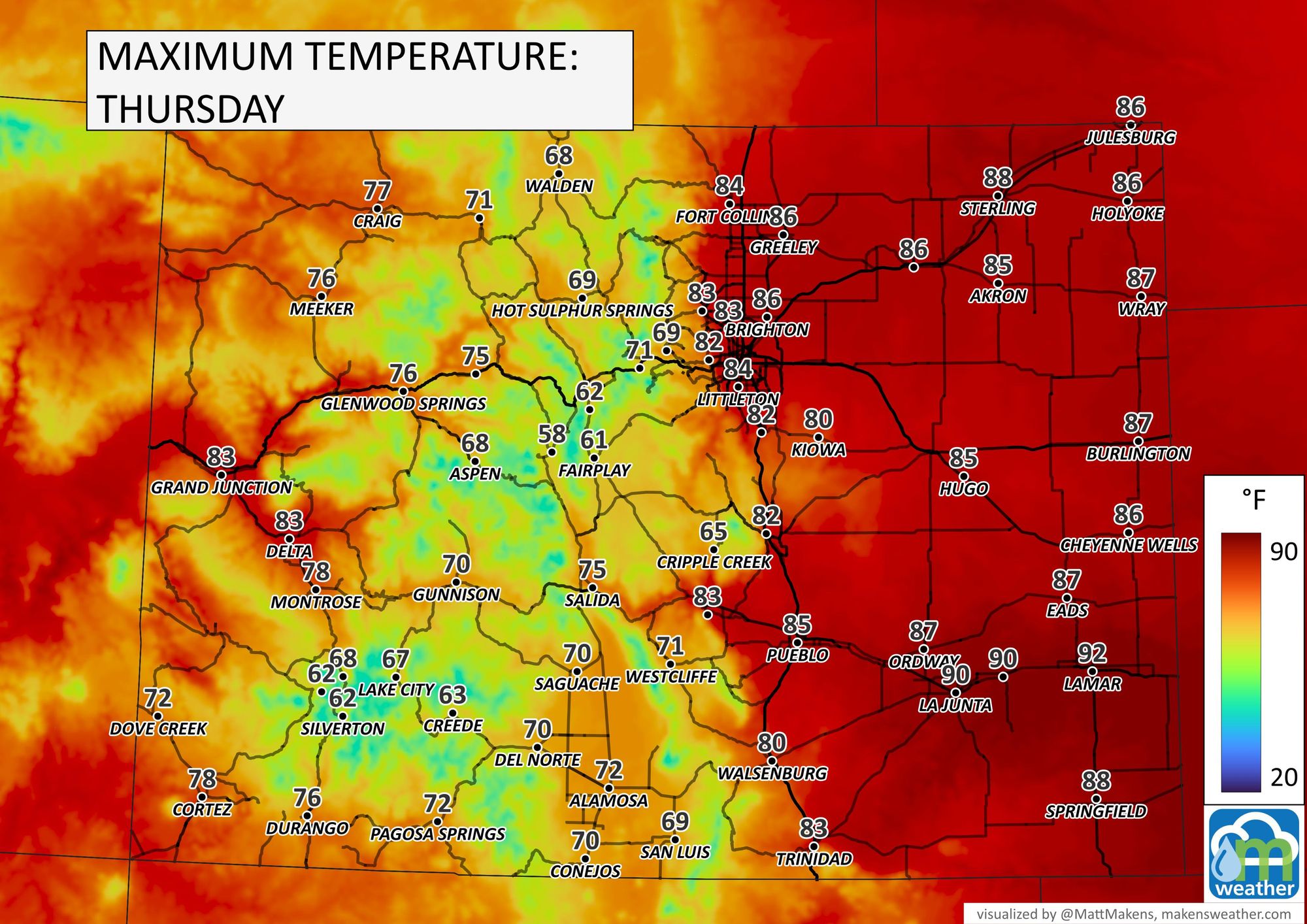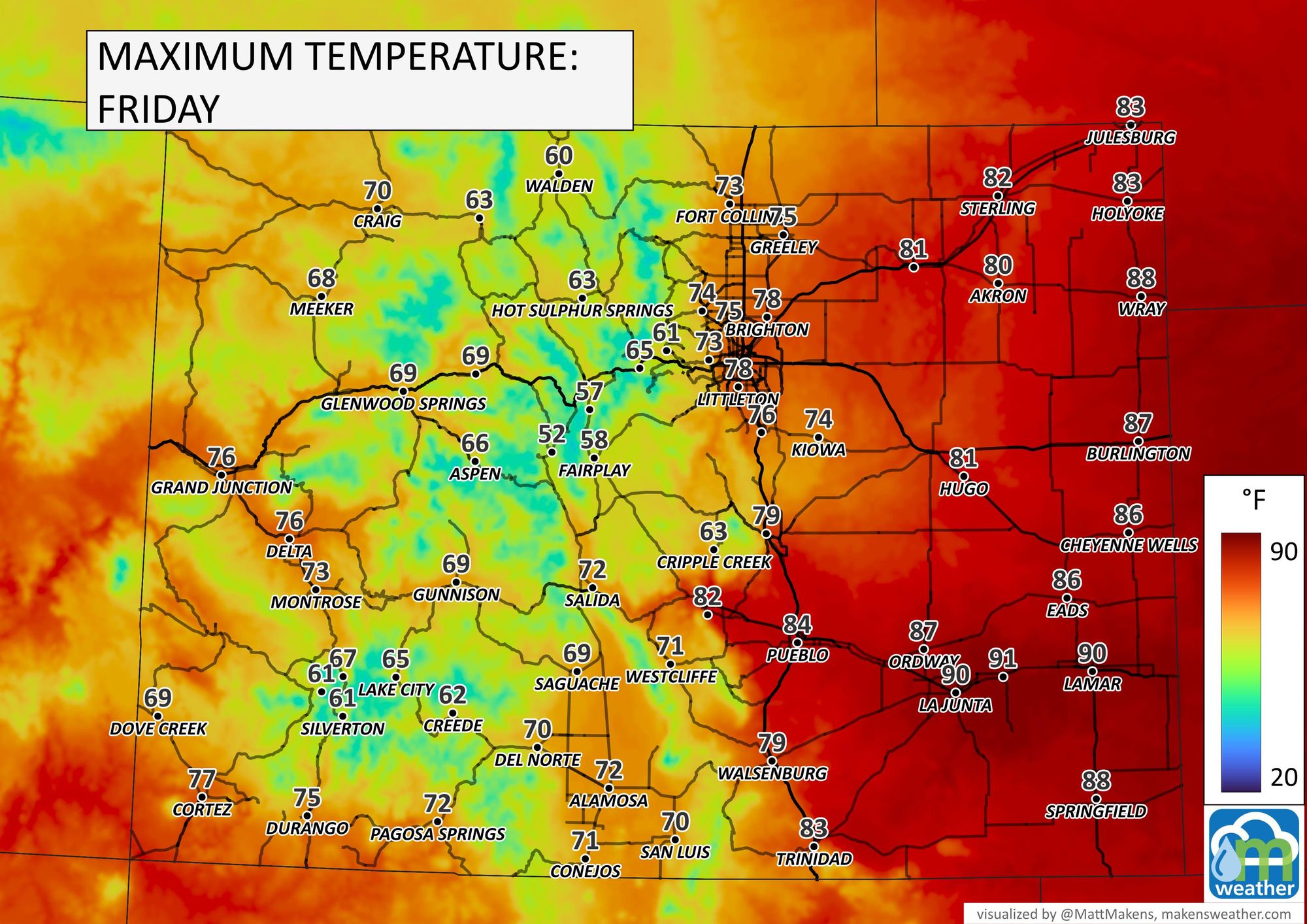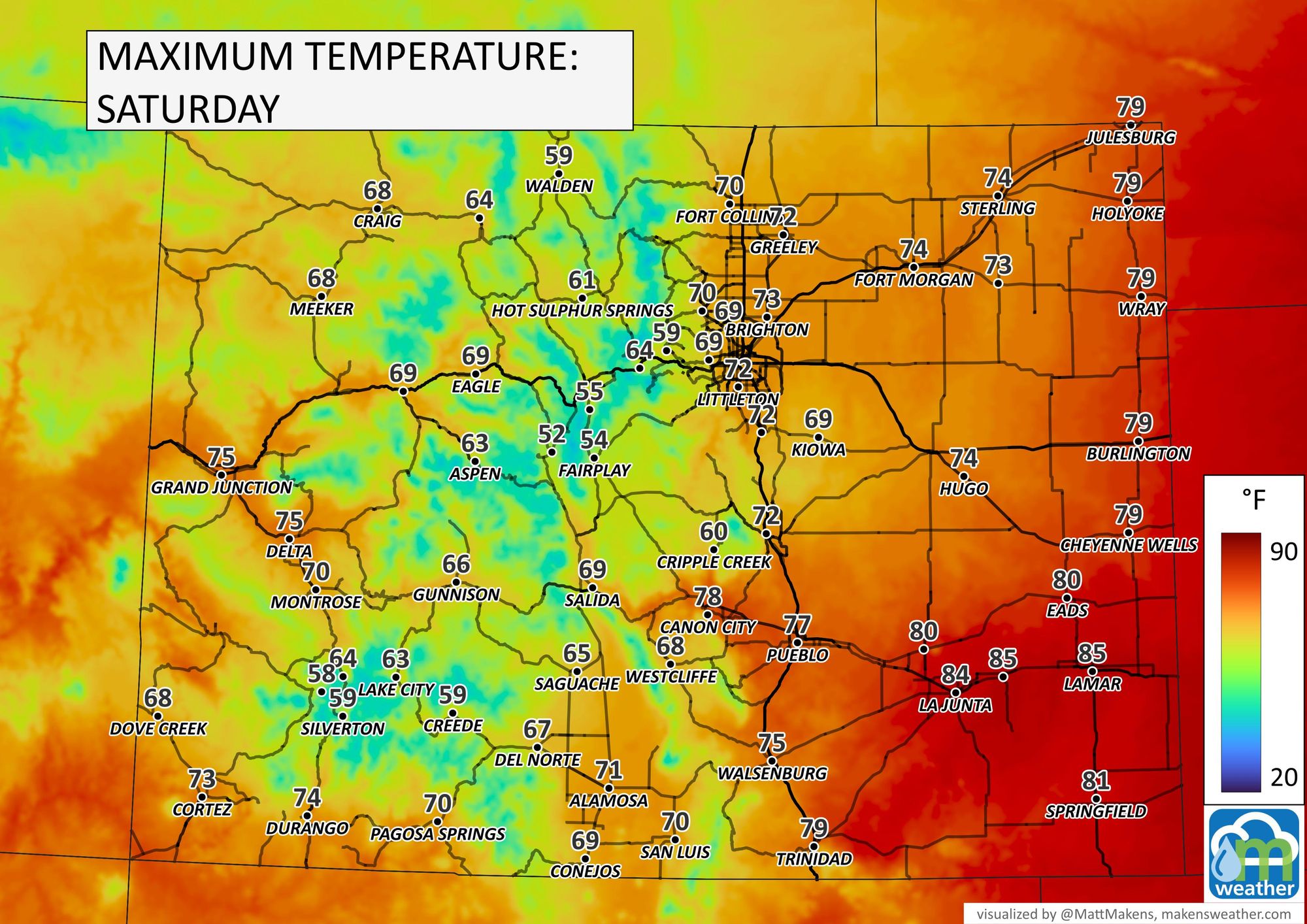 What's in store beyond this weekend? For Denver, here are the daily highs and lows for the next week.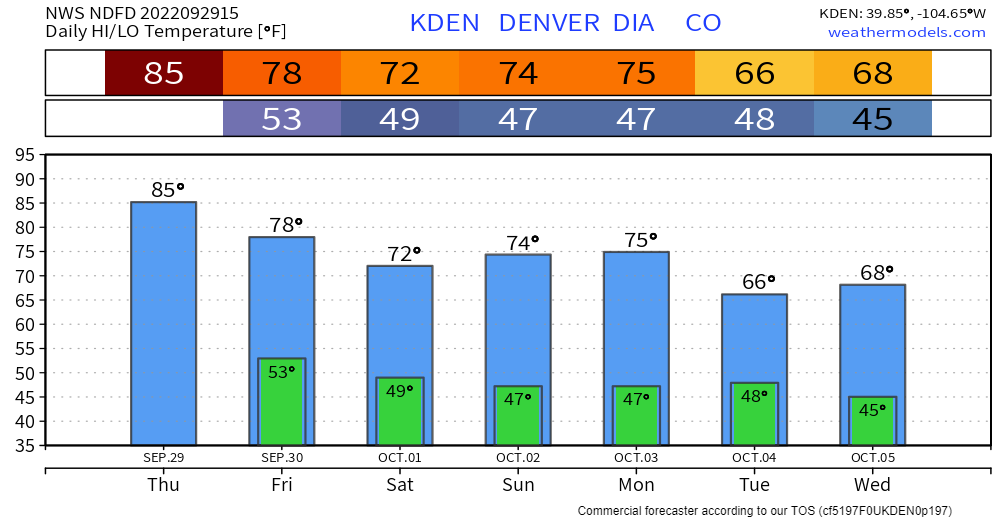 Another system will arrive early in the week to reinforce the seasonal temperatures and provide some additional moisture; details to come on this from us later.