In this week's State of the Atmosphere, I'll focus on a system that will spread a variety of powerful impacts across the Western and Central U.S. into next weekend.
If you prefer a visual version of this, here you go:
Here is an animation showing the trough that will spread energy over the West.
From Monday morning through Sunday morning watch that area of blue grow over the Northwest and then concentrate into a closed area by next weekend.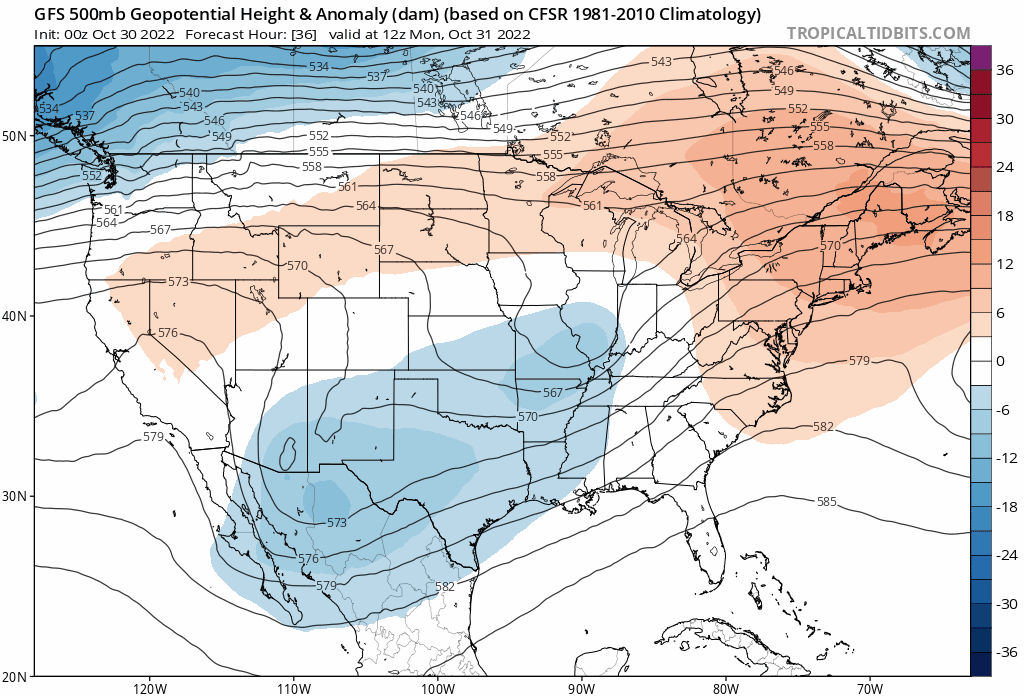 So that's our system. Now onto what it will do to the region. Hazards will range from heavy precipitation including snow, damaging wind, and the risk of severe thunderstorms.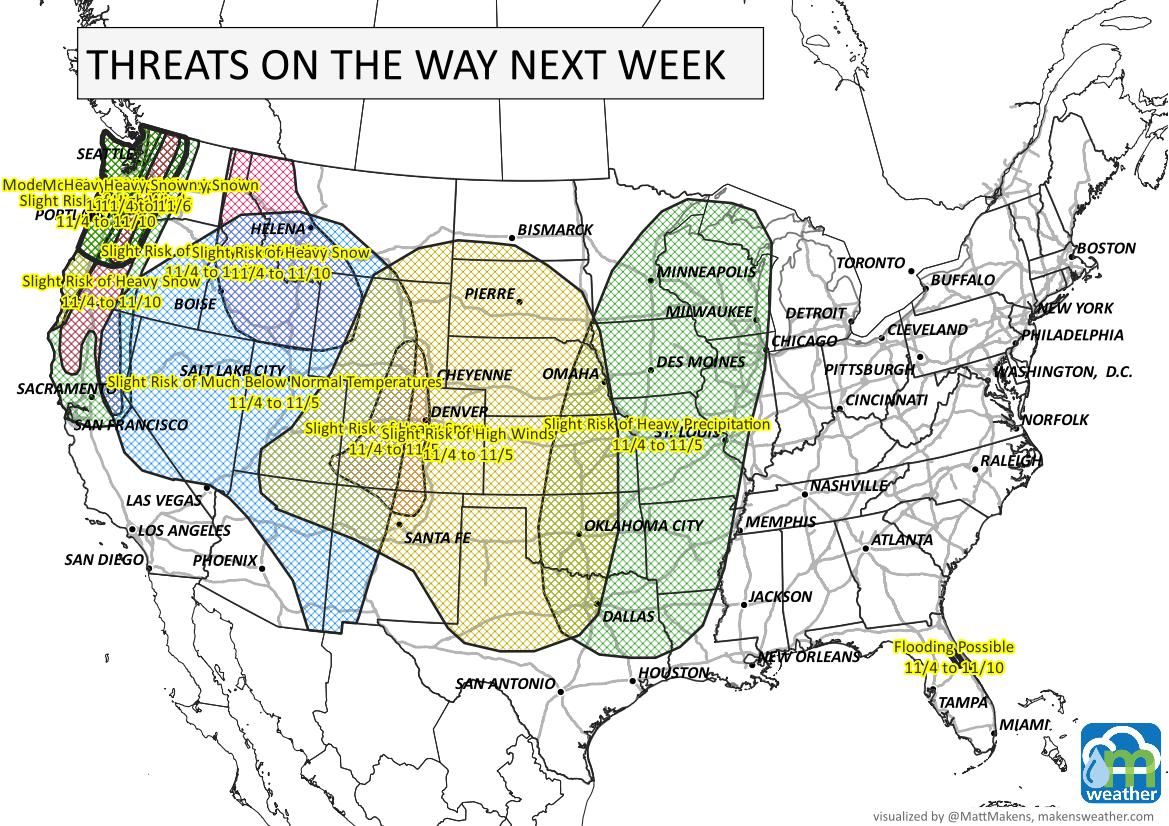 If you watch the animation, same idea as above, but shows the areas of rain and snow from Monday morning through Sunday morning.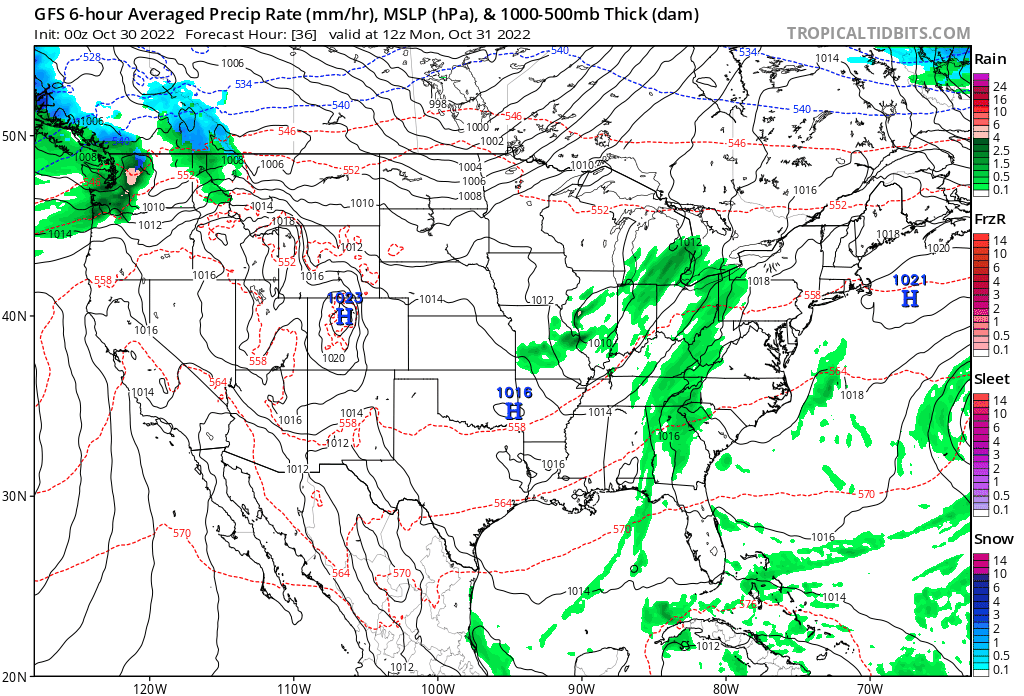 This system does spread the chance of rain and snow across Colorado Thursday and Friday primarily. For Denver, a chance of both rain and snow is on the table, but per data through today the chances of either being notable remains low. Denver, officially, has not had its first snowfall of the season despite the snow from last week's system.
Let's look at snowfall, which favors the mountains, although parts of the the metro areas will have a chance of snow.
Now, total precipitation.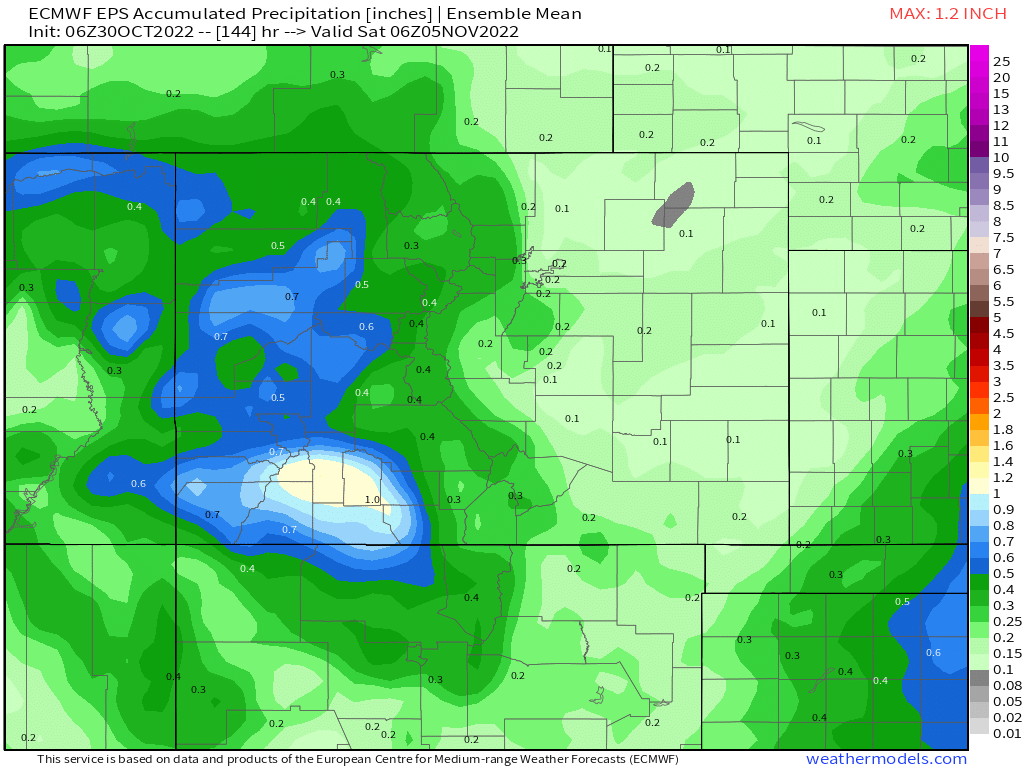 In both cases, you see the moisture really shuts off east of the mountains. Denver has a chance of rain and snow, yes, but the chance for strong wind to dry this out for the metro areas is looking likely, too. If we assume this very early forecast is accurate, Denver will pick up less than 0.25" of water.
Here are peak wind gusts expected. As before, this is mostly focusing late this week into the weekend. The Front Range will have some pockets of wind over the 30mph mark.
As far as a temperature impact, of course there's that too. This system will deliver a shot of cooler temperatures including a harder freeze to end the week.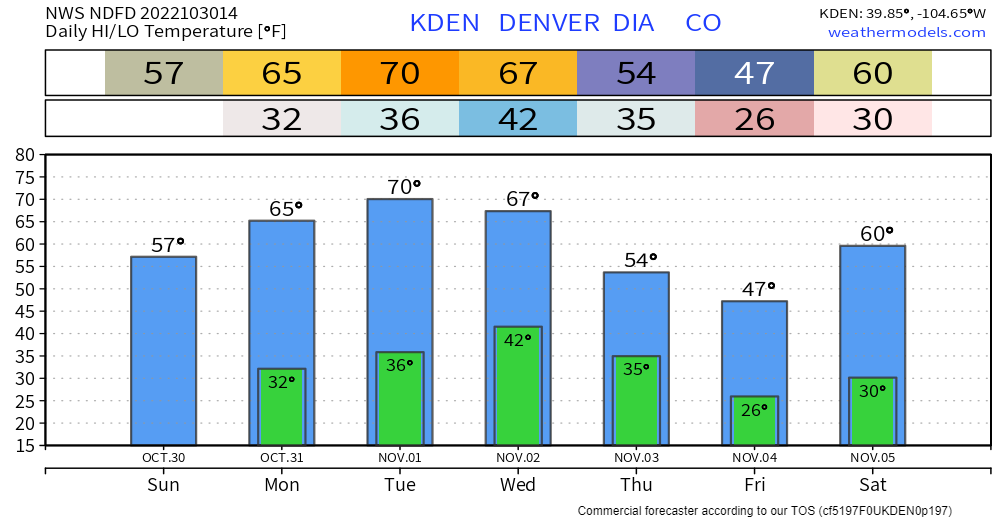 I want to broaden our perspective a bit to show what this system does to the region.
In terms of total precipitation, a remarkable amount of water will be falling in parts of British Columbia and Washington. This map shows areas of total precipitation, some of which range from 6 to 12"!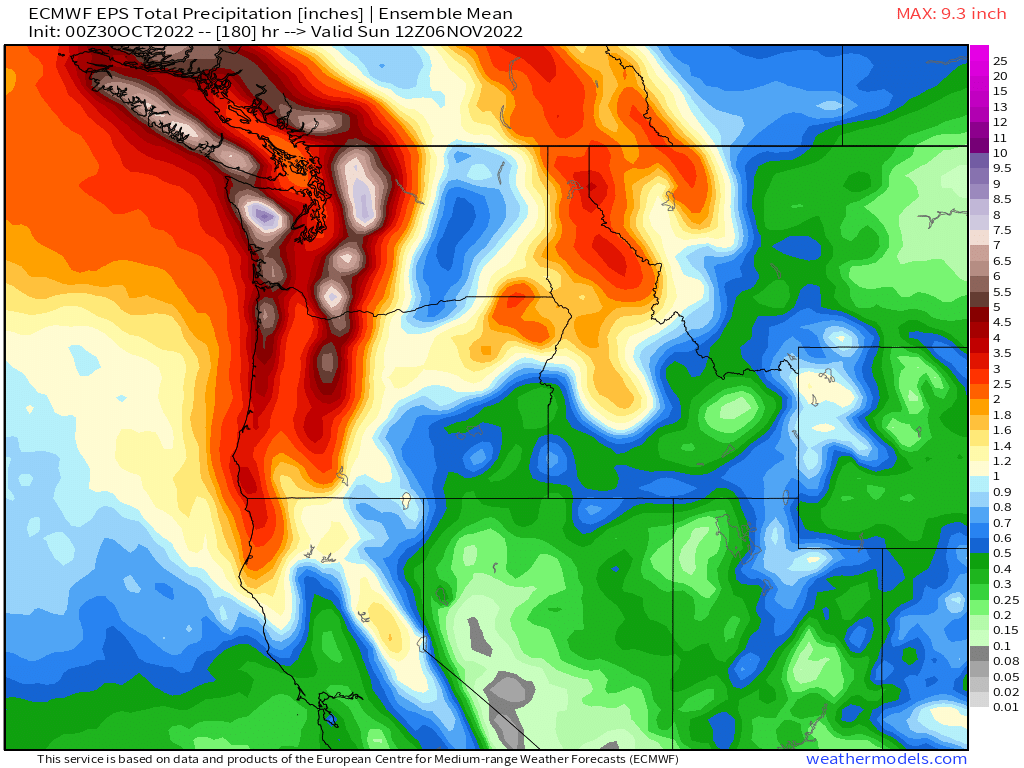 Some of the deepest snows will be in Canada, stretching down the Cascades and Northern Rockies. Some totals near three feet!
For wind, I'll shift the region to the east a bit. Winds impact all of the Plains.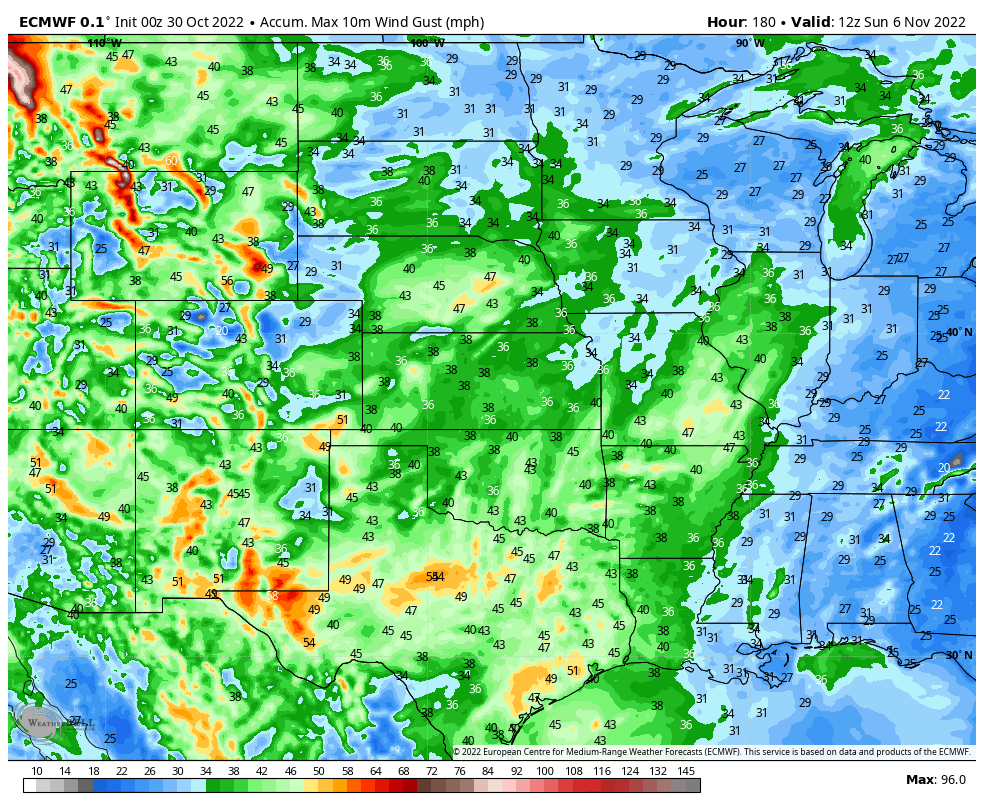 As this powerful system collides with moisture and warmth over the Central and Southern Plains there will be the risk of severe thunderstorms from Kansas to Texas. This animation highlights the threat areas per day, but Thursday and Friday appear to have the highest threats.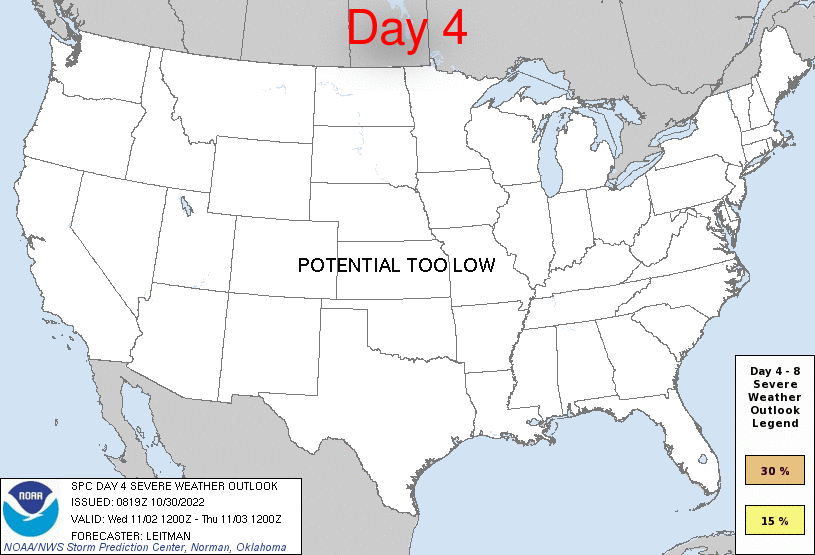 Bottom Line:
The powerful system moving across the American West and Plains will spread rain, snow, colder temperatures, wind, and a risk of damaging thunderstorms as we close out the week and go into the weekend. For Colorado, pockets of heavy snow and wind will focus on the mountains. Although Denver and the Front Range has a chance for rain and snow, the outlook is less the ideal for a lot of precipitation as it appears now but temperatures will cool greatly by Friday.
As this system nears, we will have greater detail for you as always. That's this week's SOTA, enjoy your Halloween!