Areas of snow, rain, and wind will swing through with colder temperatures Thursday through Friday. Could this next system deliver what the previous one couldn't? While some areas did see accumulating snow last week, Denver remains officially snowless this season, now two weeks past the average first snow date for the city.
For those that prefer a discussion:
Here's the latest: This may sound a lot like the post last week, but then again it is a very similar setup to last week but with differences in timing.
We first discussed the next system in our State of the Atmosphere this week.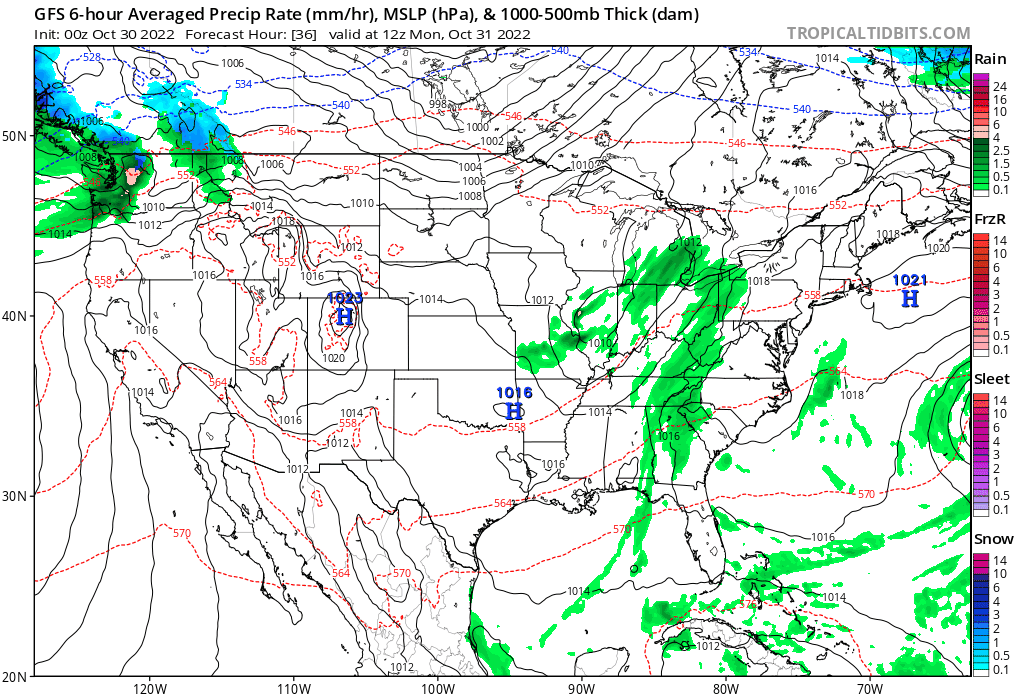 A cold front will be moving across the state Thursday through Friday, and will spread areas of rain and snow as it passes. This animation shows those areas.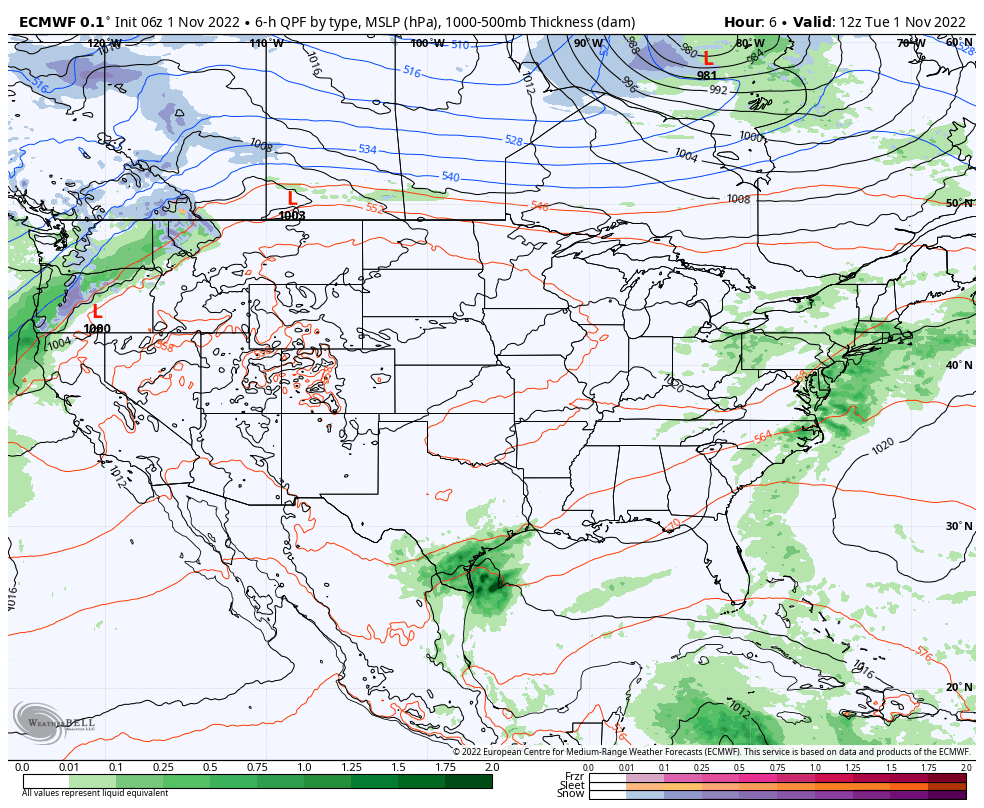 The system will begin to impact the Western Slope by later Wednesday, meanwhile the bigger impact on Denver and the Front Range will arrive about 24 hours later.
In hourly form, Denver's precipitation timeline:

And, for Colorado Springs:

For areas above 7000 feet, this will be a snow event. For those between 5000 to 7000 feet it'll likely be a mixed event, with rain and snowflakes for those on the Plains. Like the last system, temperatures this time will be borderline cold enough for Denver and Colorado Springs to have their first official snowfall.
The difference may come down to the timing of the moisture, which if it remains peaking Thursday overnight to Friday morning we stand a higher chance of picking up the season's first snowfall.
Due to elevation and timing of the cold, Boulder and Fort Collins are more likely to pick up a snowfall than say Denver or the Springs, but at this point it is still too early to be that nitpicky.
Let's look at total moisture on the way.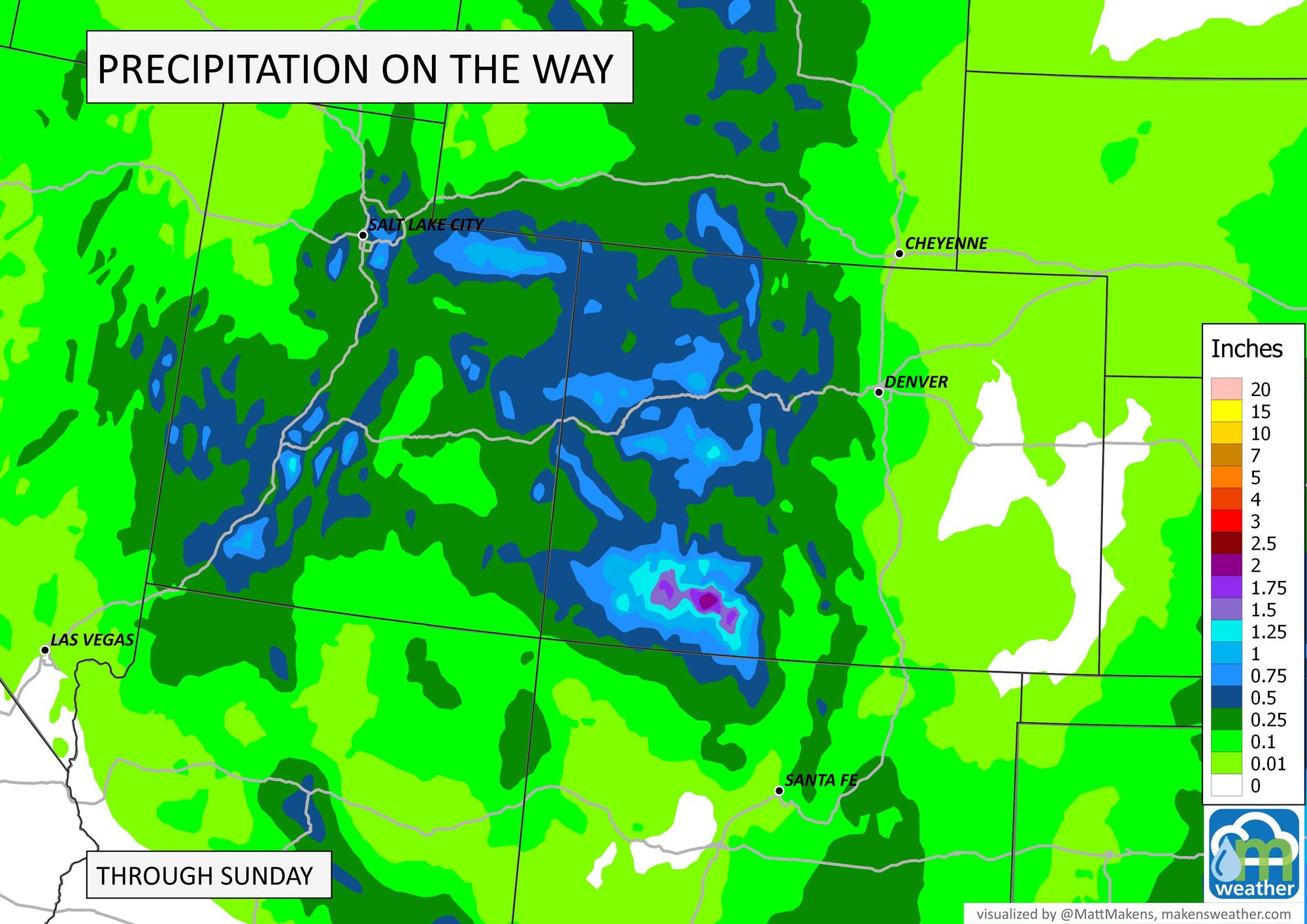 Those totals are between 0.5 to 1.25" of total liquid for parts of Utah into Colorado. The bullseye though is the San Juans where more than 2" will be possible.
In terms of snowfall, here's an early estimate for the state.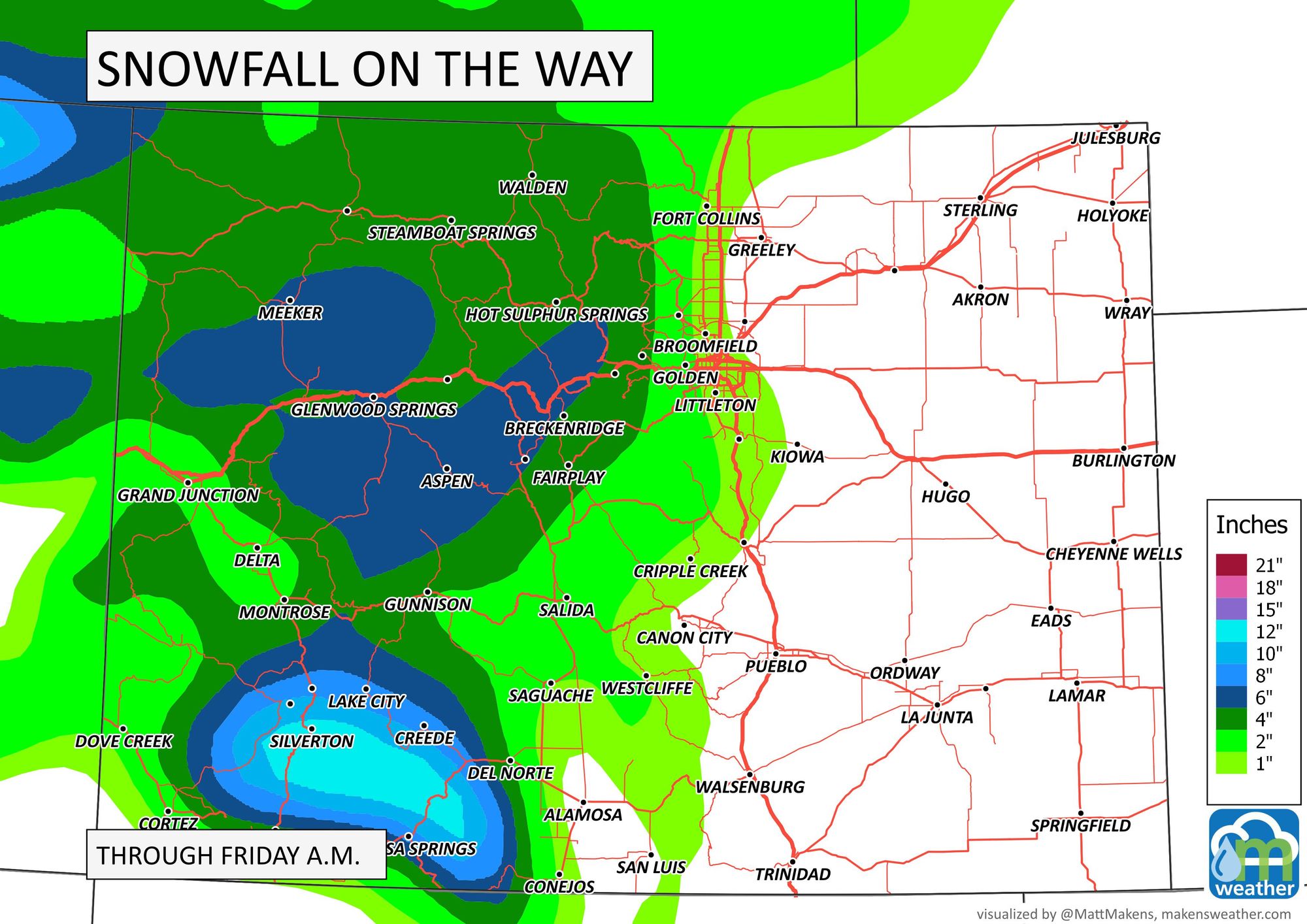 More than a foot of new snow for parts of the mountains. The snowfall rates in the southwest may be extreme, too, so travel will be most impacted throughout the San Juans as this storm swings through.
Temperatures will be cooling off quite a bit. From the 70s Wednesday, for the metro areas, to the 40s Thursday.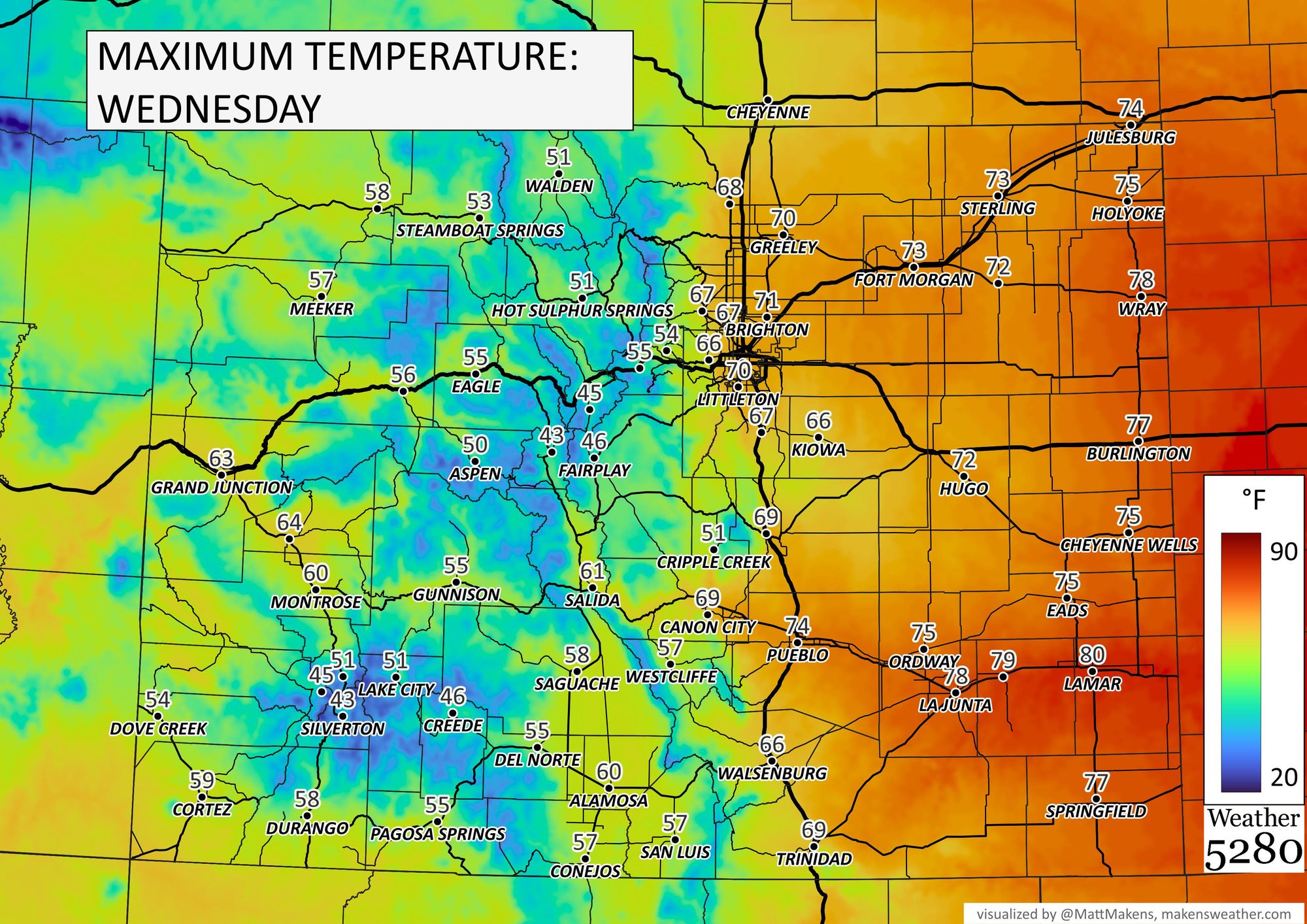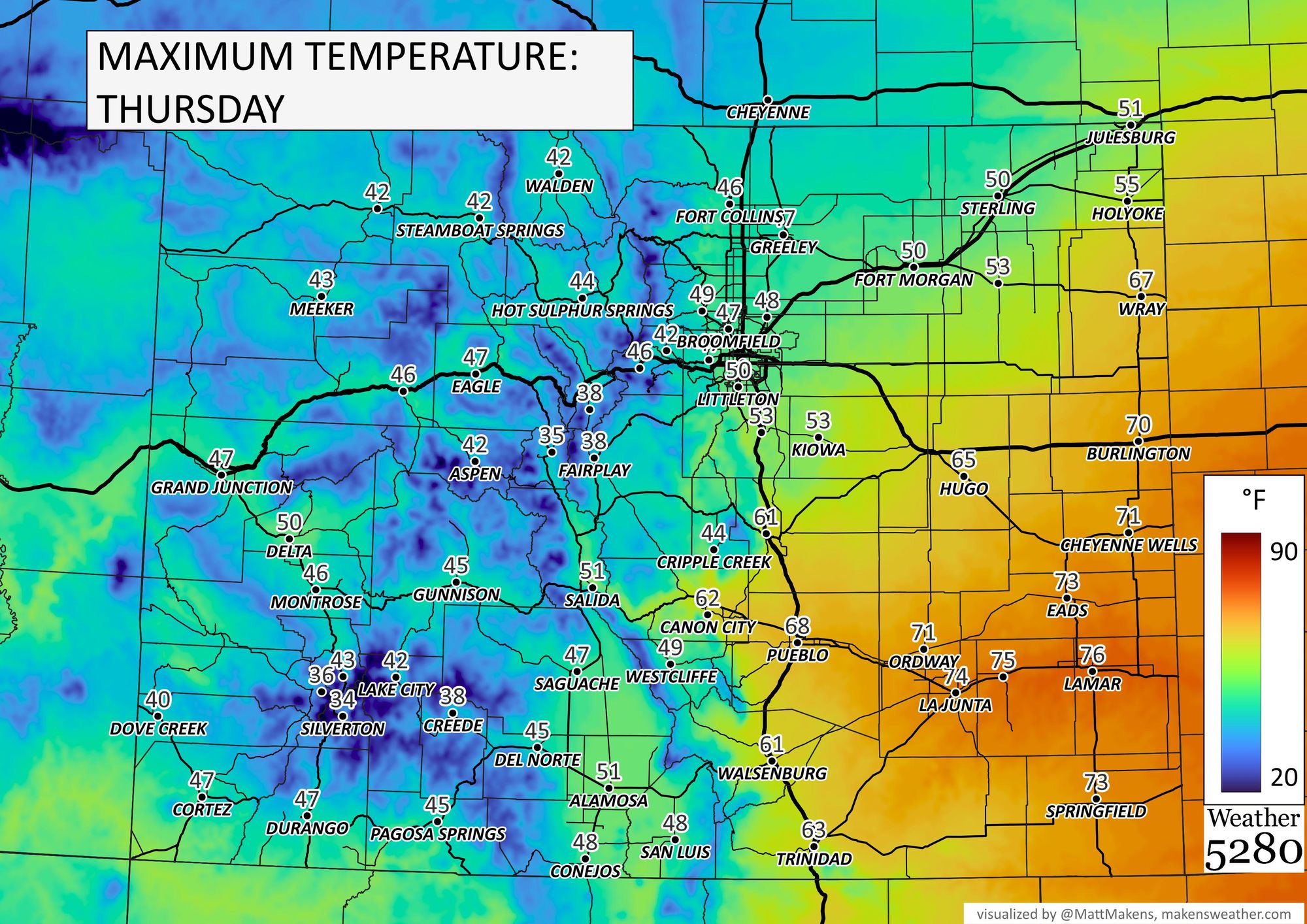 Let's combine timelines for Denver and Colorado Springs between temperatures and precipitation chances. I've highlighted the potential windows of time for when the cities may be looking at their first official snowfalls.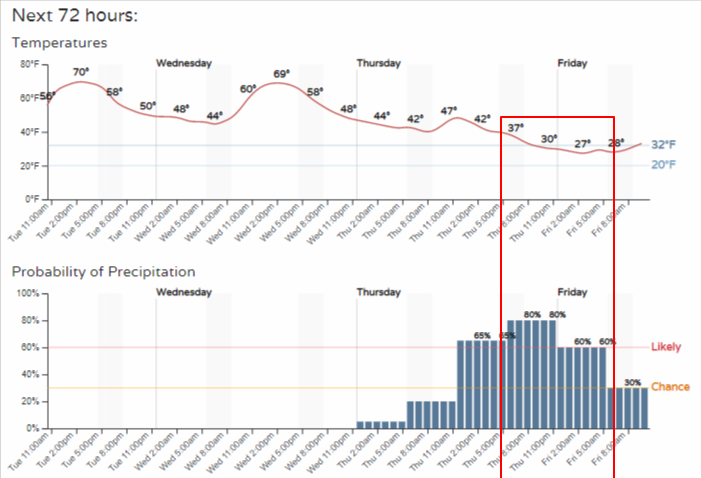 Colorado Springs: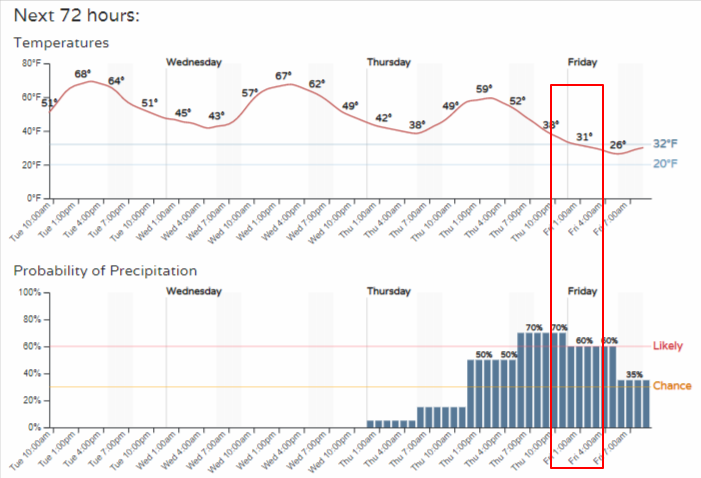 So, based on current timing and chances, we could very well see the first snowfall.
The next event is still a couple of days out, so check back for the latest in a future update with a specific look at the chances, totals, timing, and travel impacts.